02/23/2017
On Wednesday evening, BL faculty, staff, students and parents gathered in the Upper School Library for our annual One School, One Book discussion.
"It was awesome," says BL junior Francis Nnanna.
Building on the themes of the recent Martin Luther King Day Assembly, this year's selection urged participants to think more deeply and converse more openly about the uniqueness and the strength found when we celebrate and respect both our differences and similarities.
"The book, March, was a timely choice and group discussions were lively," says Terri Floccare, Lower School Librarian and Library Department Chair. "Time spent in community discussing a common topic makes us all a little stronger, a little better and a little wiser."
March, a graphic novel trilogy, chronicles the life of Congressman John Lewis and his leadership involvement in the civil rights movement. Wednesday's event focused on March: Books One and Two, which provided abundant food for thought and discussion.
"As graphic novels, March: Book One and Book Two evoke a superhero 'origins' story, chronicling the historic journey of a true civil rights superhero, Representative John Lewis of Georgia," says Katie Oppenheim, College Counseling Coordinator. "Mrs. Ricci always does such a great job choosing books that will stimulate relevant, meaningful conversations between students, parents and faculty."
By providing an open forum to share and learn, One School, One Book aims to engage our community in critical thinking, broaden perspectives and foster dialogue across age groups. Additional goals of the program include promoting literacy, setting a common ground for conversation and developing an appreciation for diversity.
"One of the most significant benefits of reading is its capacity to help us develop empathy and last night that was very true and apparent," says Upper School Librarian Claire Ricci, who organizes the event each year. "The power of such a broad cross section of our community coming together to share insights and experiences around the book is a sign of the strength we have as a whole. One School, One Book is not only about reading, but about deepening our bond as Lakers."
BL parent Kristie Hazard agrees. "I absolutely loved One Book, One BL night," says Hazard. "Not only did it encourage the boys to read about the amazing life of John Lewis, but it gave the middle schoolers an opportunity to interact and learn from the upper schoolers. It really is wonderful to see the good example the older boys set for our younger sons. It also offers parents a glimpse into the wonder of the teacher-student relationship and the discussions that they have every day."
Anyone interested in reading the rest of the trilogy and ordering a copy of March: Book 3 can email Mrs. Ricci at cricci@boyslatinmd.com to charge a book to their BL account.
"I've recommended it to my friends already," adds Nnanna. "I'm definitely going to do One Book next year."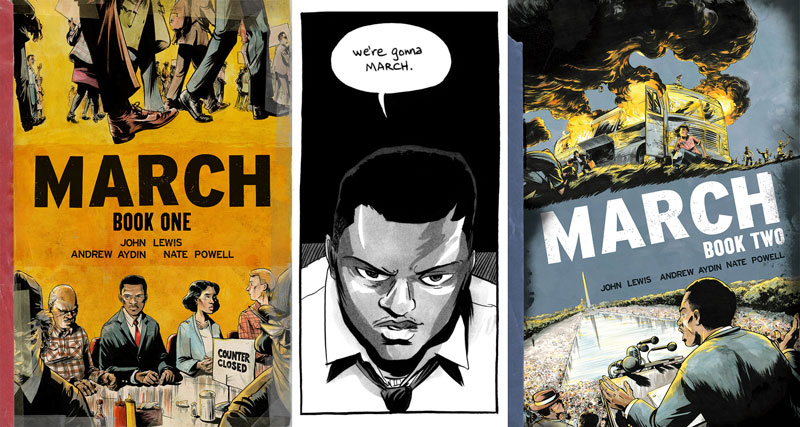 02/16/2017
This month, the BL Math Team made its debut at the Maryland Mathematics League Tournament. In addition to making a strong and solid showing as a team, senior Alex Young got each question right and earned a perfect score. The team looks forward to participating in the League's monthly competitions going forward.
The boys are also busy competing on the national level as well. On Wednesday, 27 upper school students participated in the 2017 AMC 10/12 Competition. The Mathematical Association of America's American Mathematics Competitions (AMC) program aims to equip students with the analytical skills they need to pursue careers in an innovative and cutting-edge world. The AMC 10 and AMC 12 are 75-minute exams with 25 multiple choice questions geared toward building and enhancing problem-solving skills.
"It's a great way to elevate an already strong math program at BL," says club founder and mentor Matt Kleiser, who established the team to give kids who are really good at math an outlet to compete. "As we continue to practice, we hope BL can stand out in the community and at these competitions."
To prepare for these events, the team gets together to work on math problems in groups over pizza. On competition days, they feast on cookies.
"I'm thrilled with the amount of interest across a lot of different grades," says Math Team Advisor and Upper School Math Teacher Molly Mullally. "The kids are really excited about it."
Kleiser agrees. "Seeing how interested everyone is in the club, we may have a really bright future."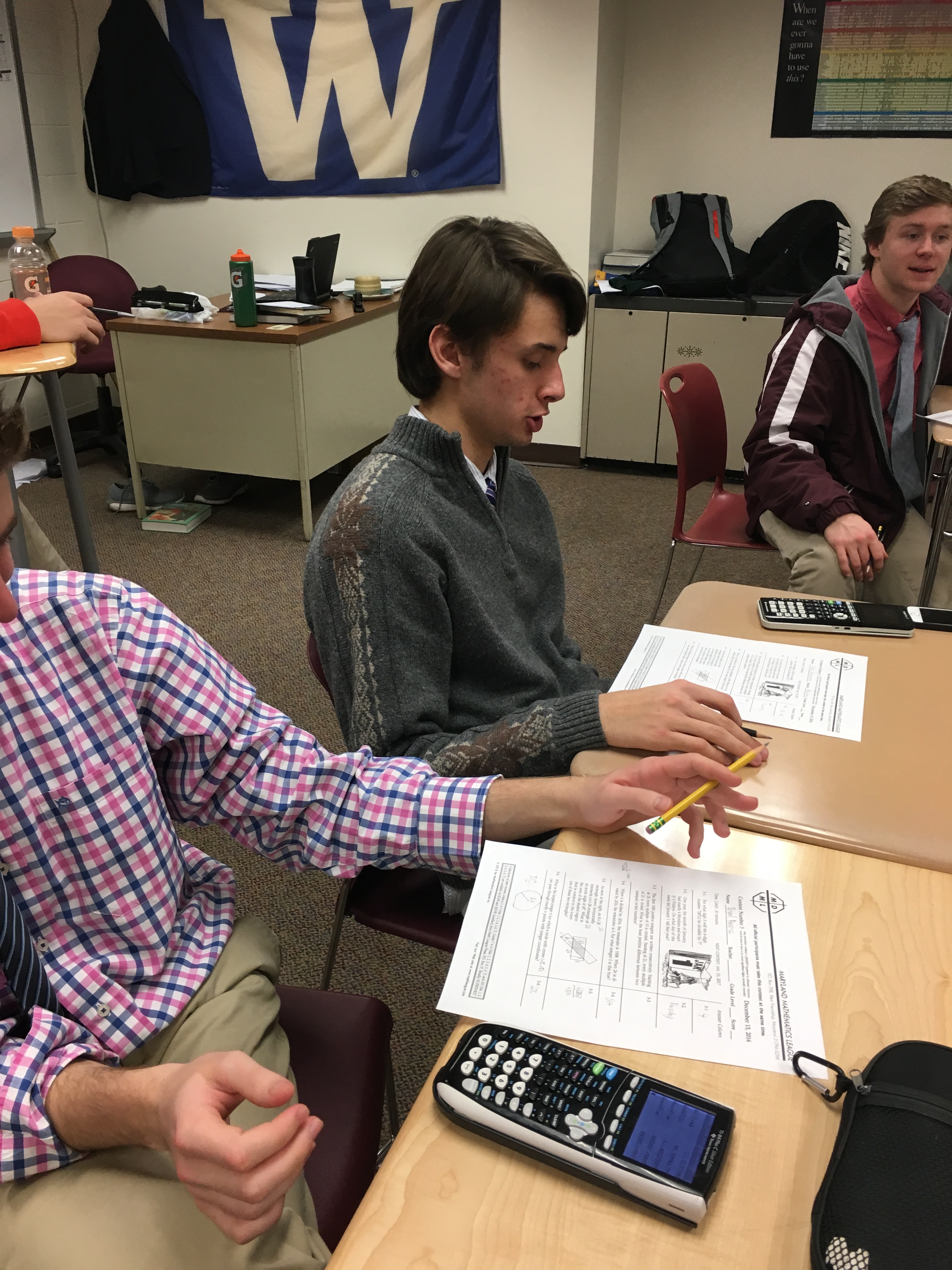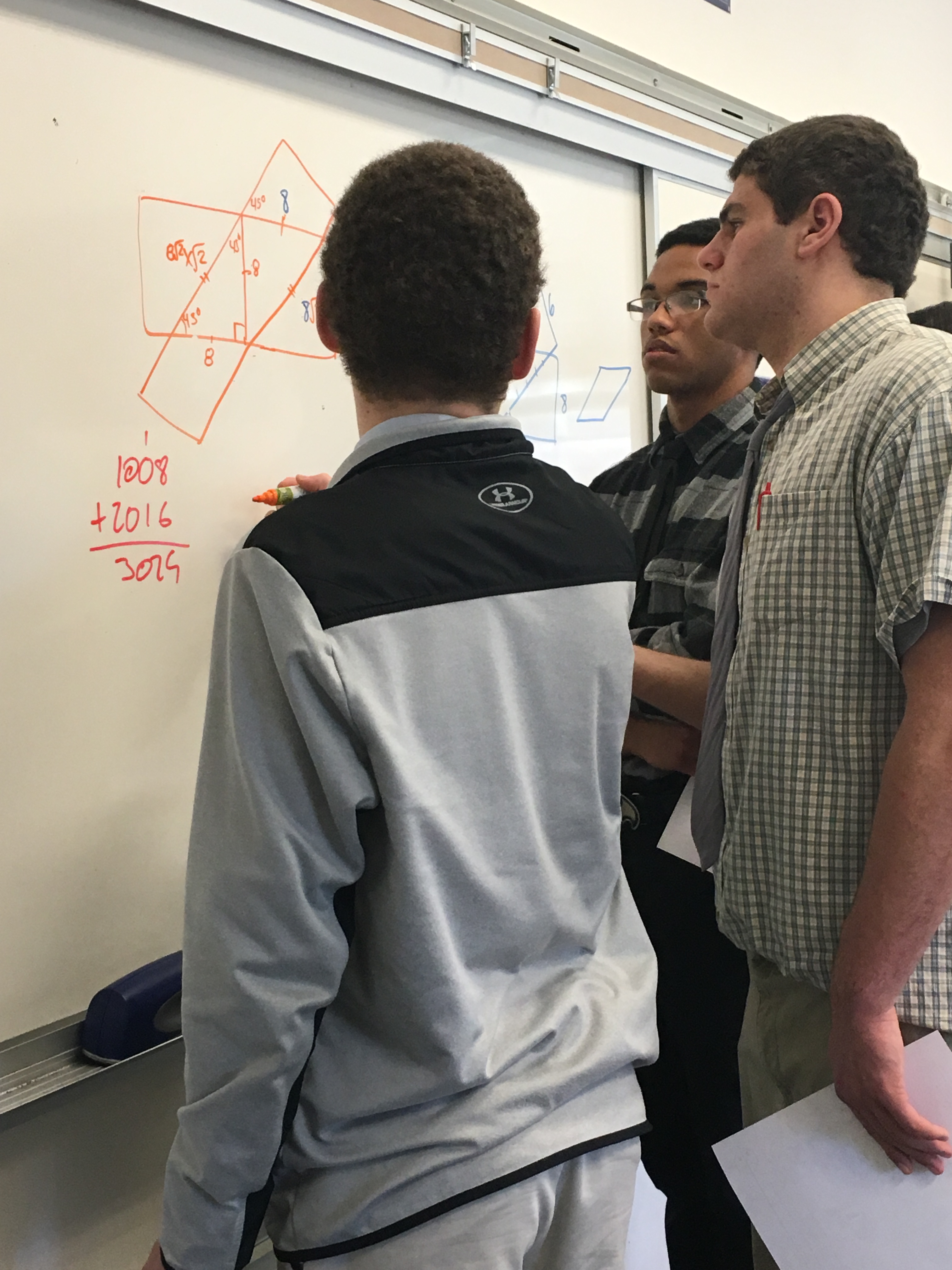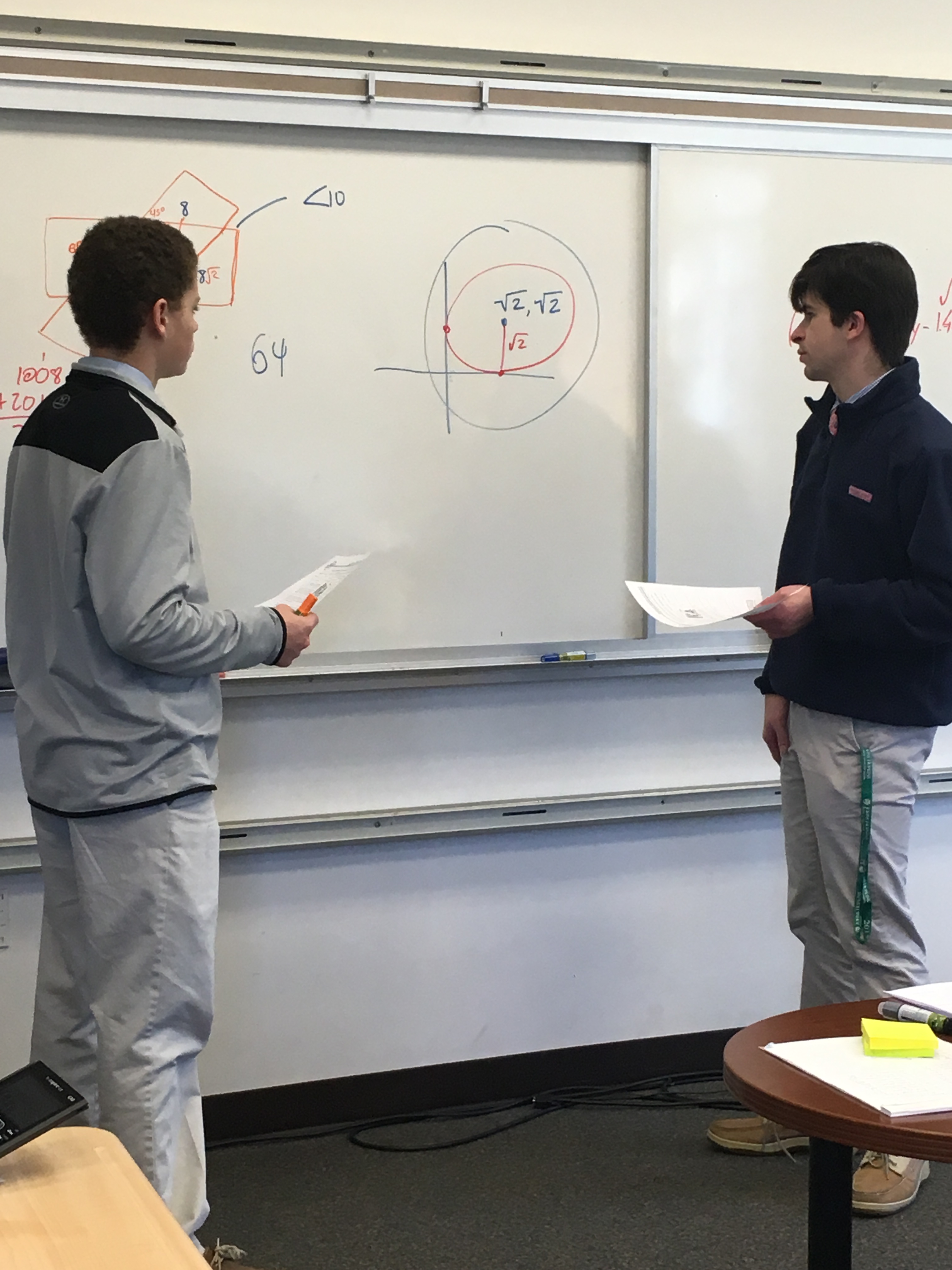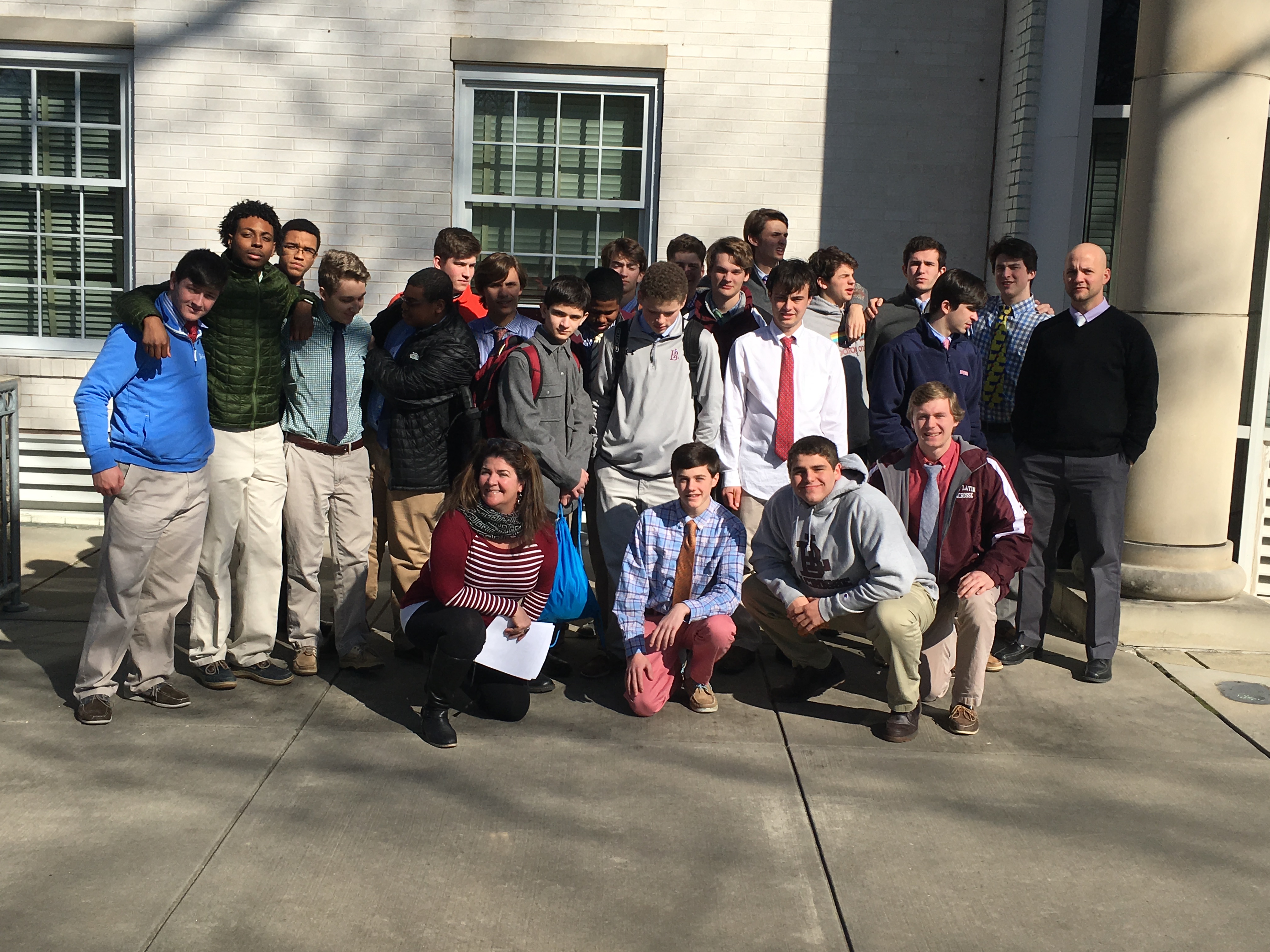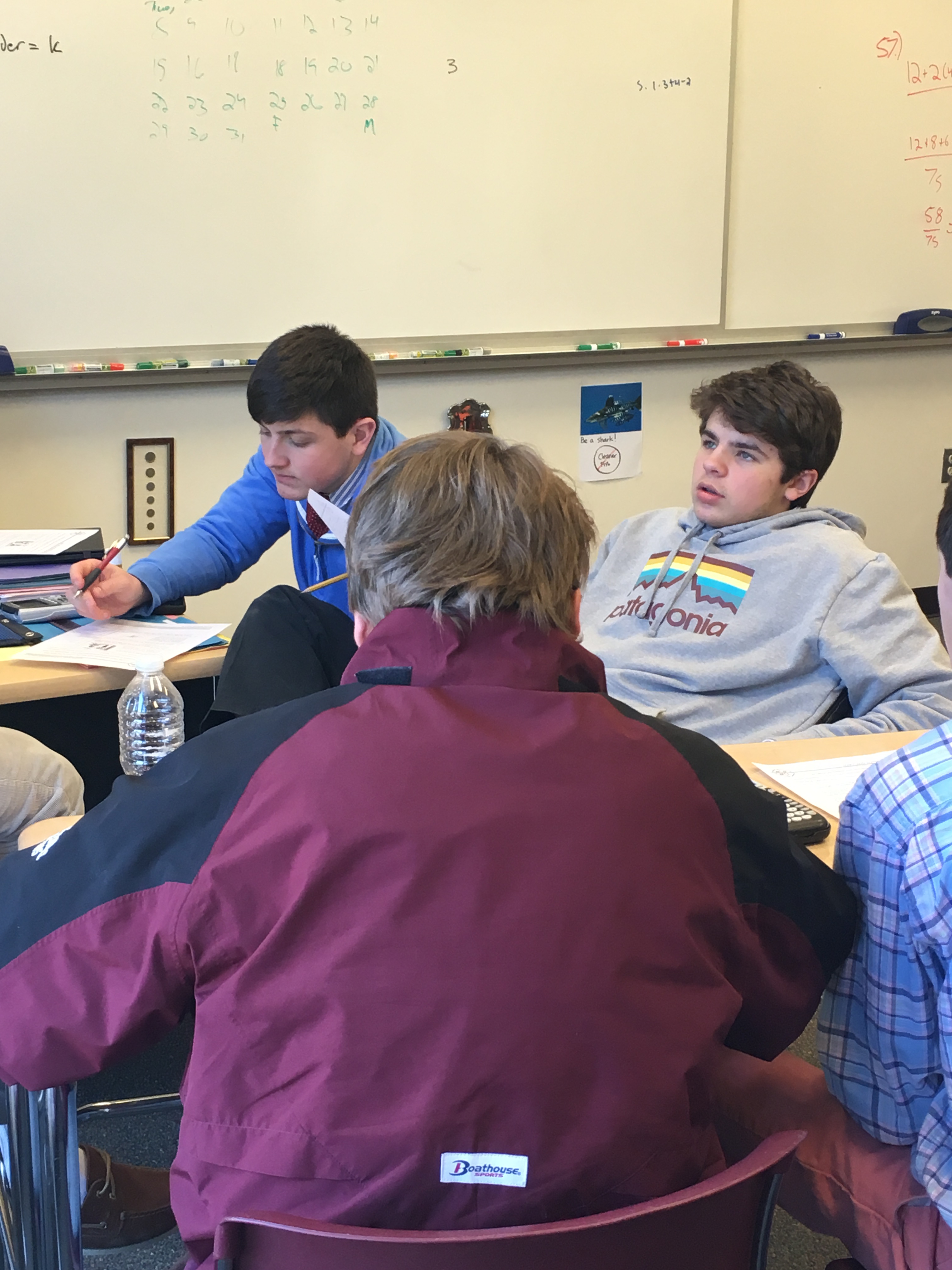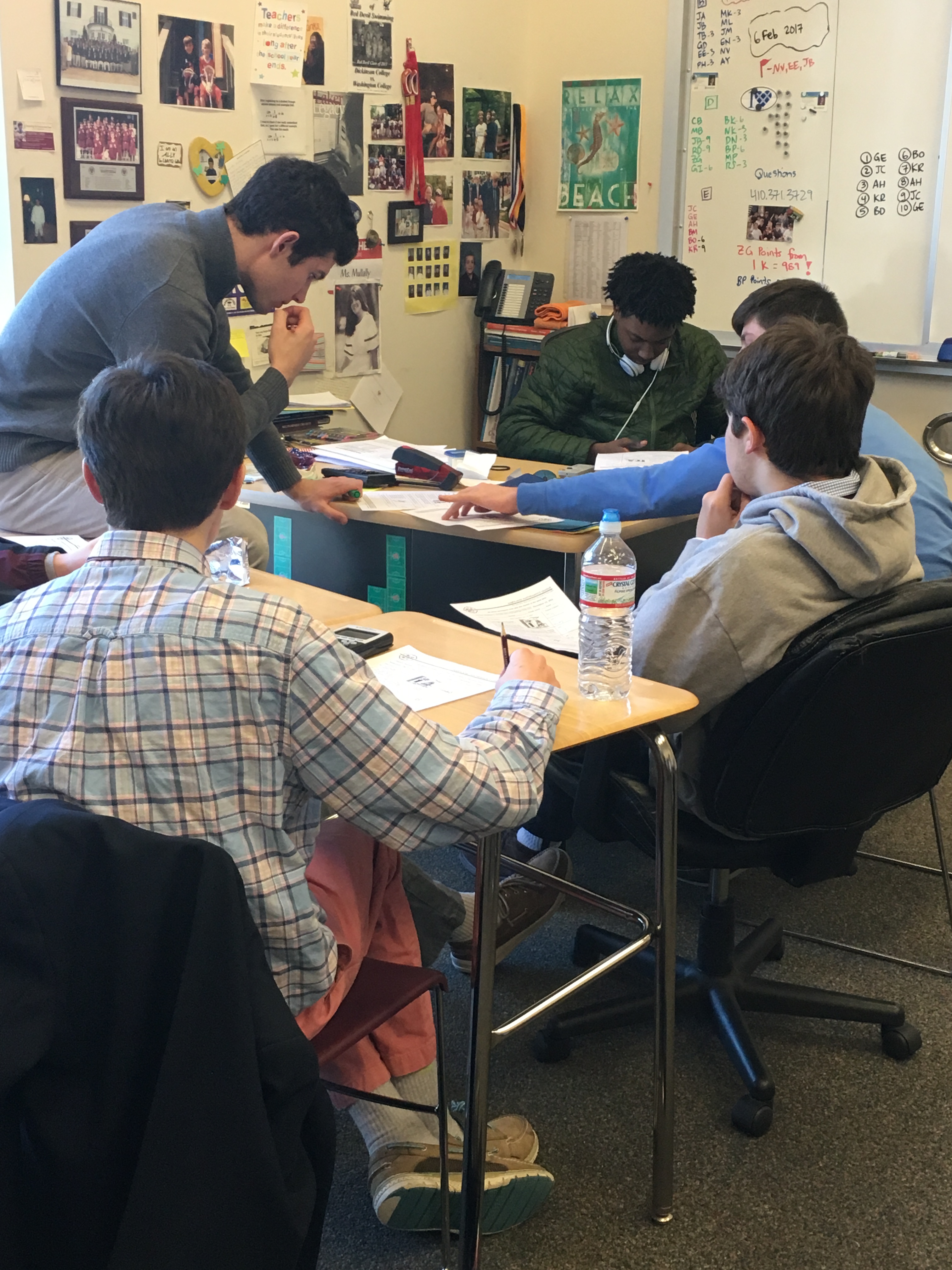 02/16/2017
On Wednesday, the upper school gathered for an academic awards assembly to recognize those students who made the Honor Roll or Dean's List for the second quarter. Additionally, several students were personally called to the stage by one of their teachers to highlight the strides that they have made in the classroom.
"There are a number of skills and attributes that we want to recognize and highlight," said Charles Franklin, Co-Head of the Upper School and Director of Academics, noting that having the right attitude, putting forth a solid effort and being willing to make changes is what learning is all about.
Upper School Learning Specialist Steve Roche commended former student and advisee Parker Wingate for the growth he has demonstrated over the past three years. While speaking up in class, doing extra work and pushing through difficult material didn't come easily to Parker, he persevered, engaged in the process and was named to the honor roll this quarter.
"To understand how to learn, how to take risks academically and how to overcome challenges - these are the lessons that will last well after all of you students have left the halls of Boys' Latin," said Roche.
Next, Upper School Math Teacher Molly Mullally recognized Brooks Michel for applying math to his life in a uniquely relevant - and entertaining - way. She invited the senior to share his presentation, "Math in Managing the Water," which was full of fun and interesting facts, statistics and hypothetical situations related to staying hydrated on the football field.
In closing, Upper School English Teacher Al Freihofer recognized two students - sophomore Jack Levine and senior Greg Ey - for their ability to undertake even the most difficult and demanding material and "wrestle it to the ground."
Congratulations to all of our student honorees for their hard work and dedication to academic success.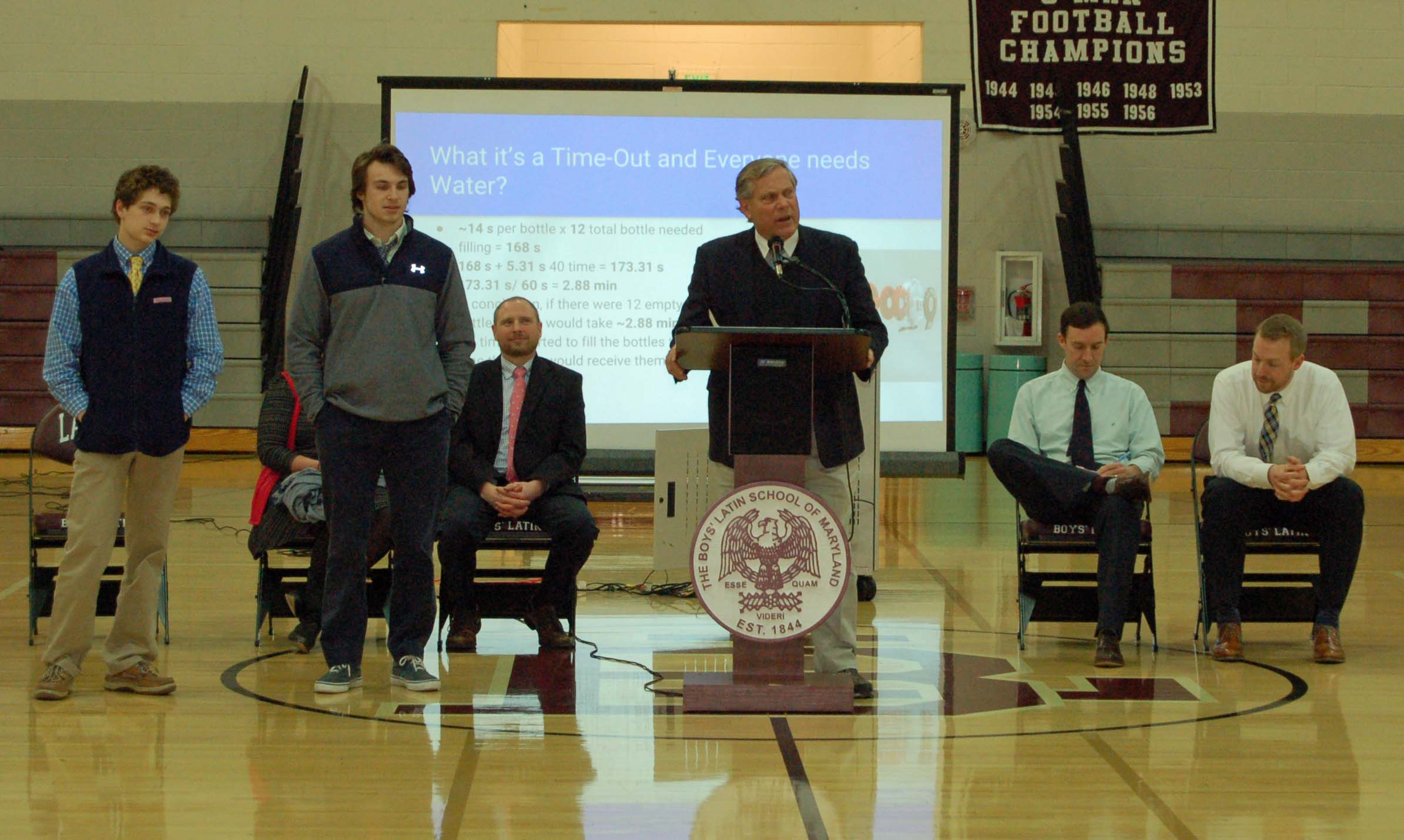 02/15/2017
On the 100th day of school, many of our lower school boys had the chance to show off their creative side. In celebration of this exciting milestone, a number of students were asked to create a project using 100 items. The possibilities were endless, from paper clips to bottle caps, and the results were nothing short of impressive.
"The boys have worked hard and were very excited to showcase their projects," says Jessica O'Connor, lower school math and fifth grade social studies teacher.
On Tuesday, the projects were on display in the lower school, set up like a museum for everyone to check out. Visitors had the chance to leave a post-it note for the creator saying what they liked most about the project or to acknowledge a job well done.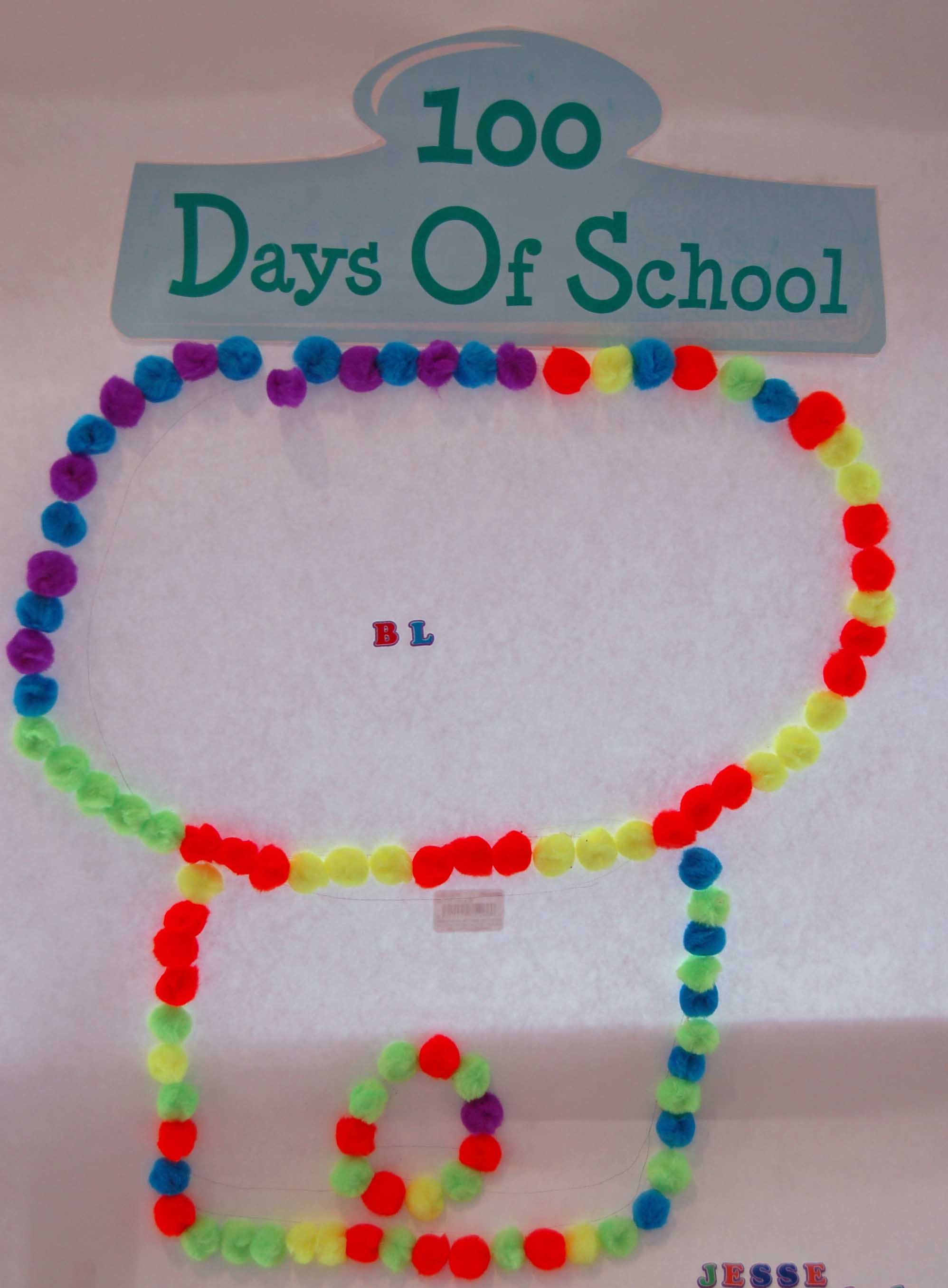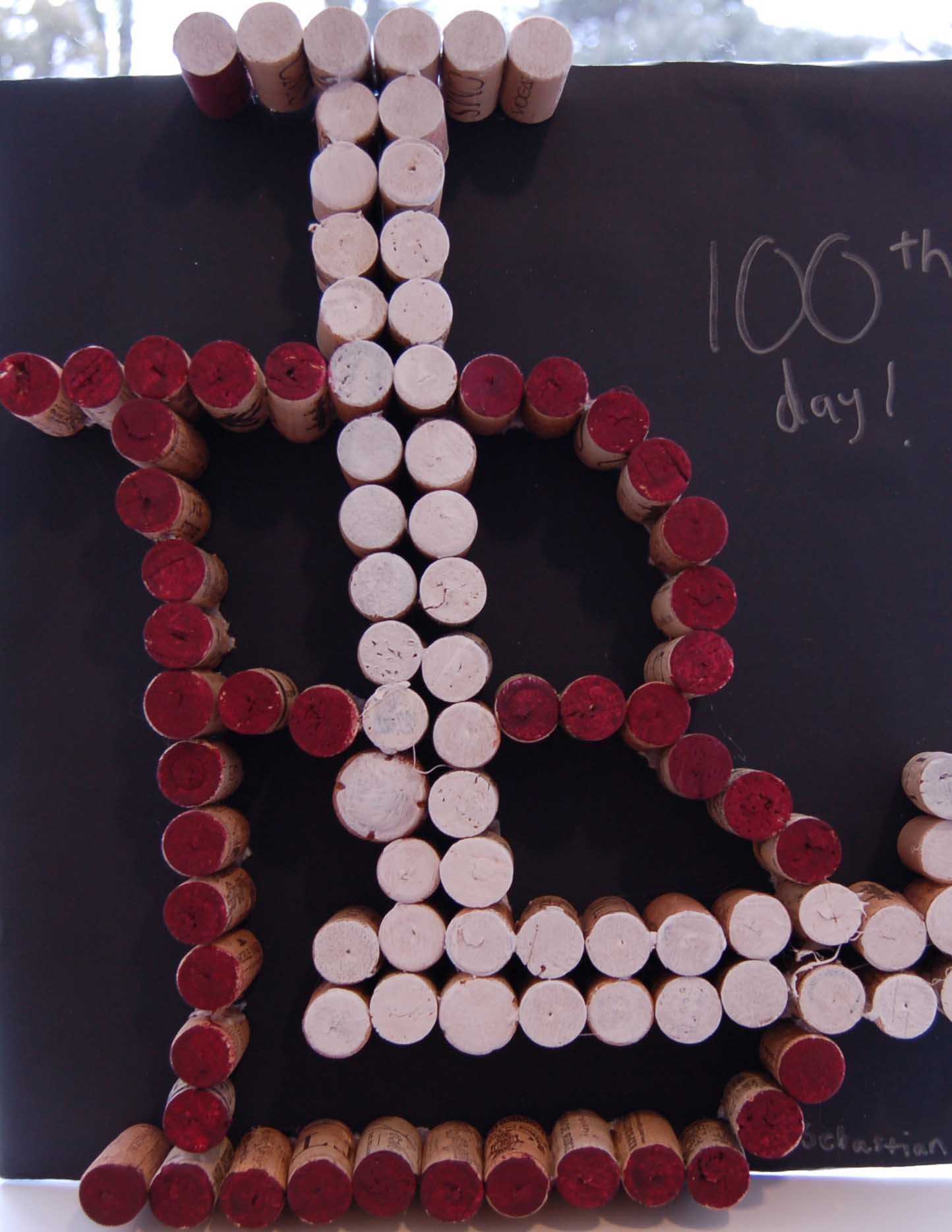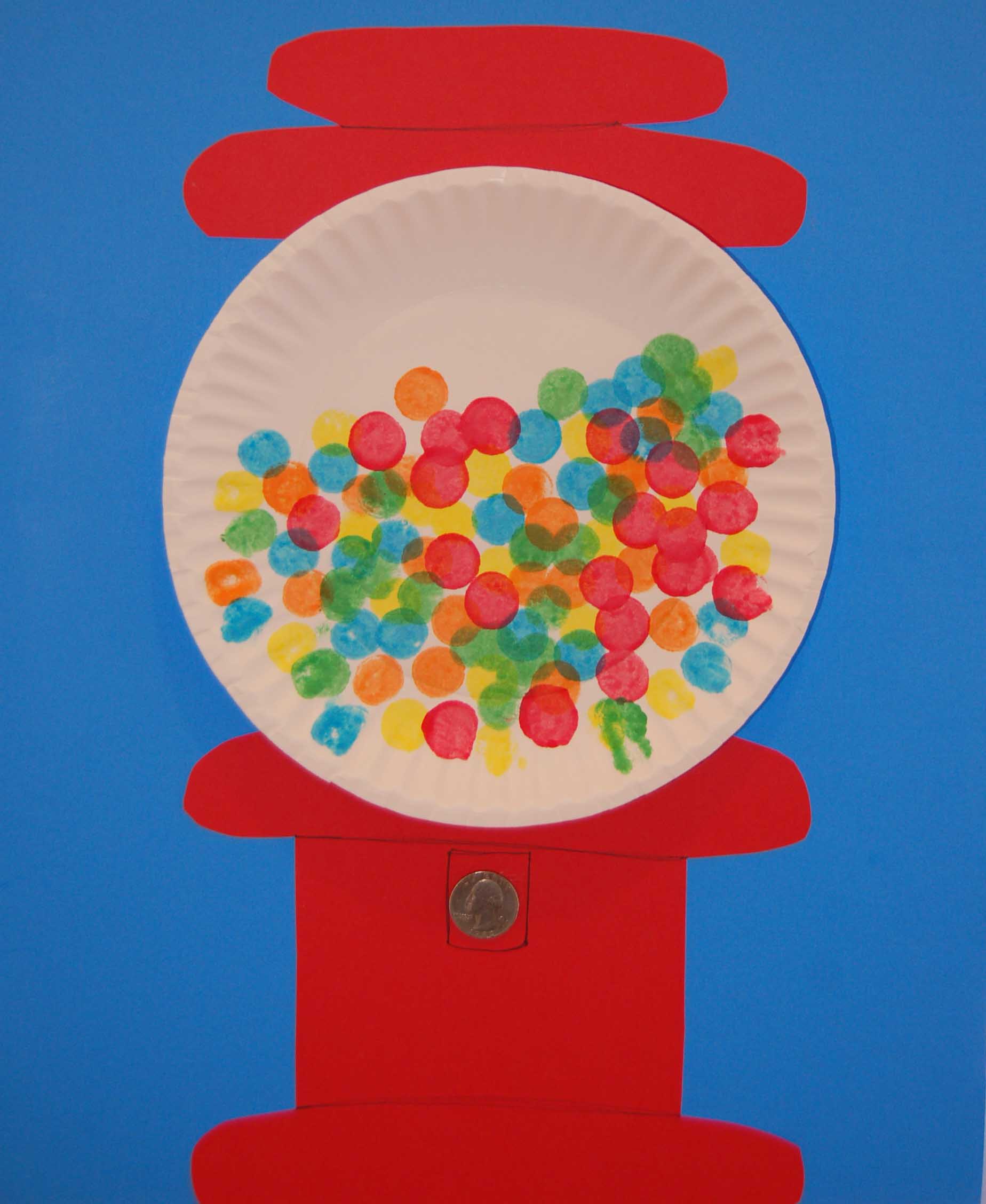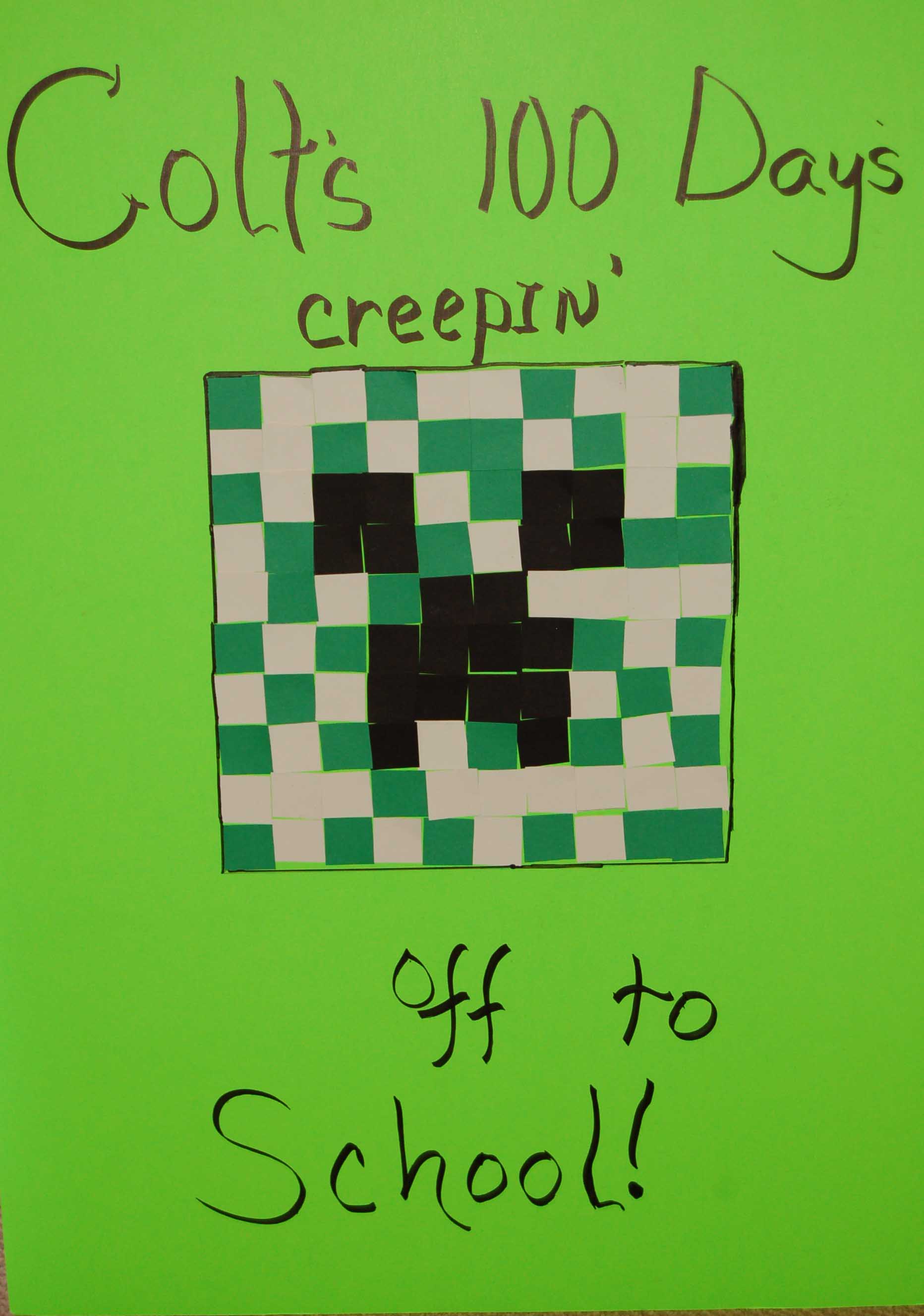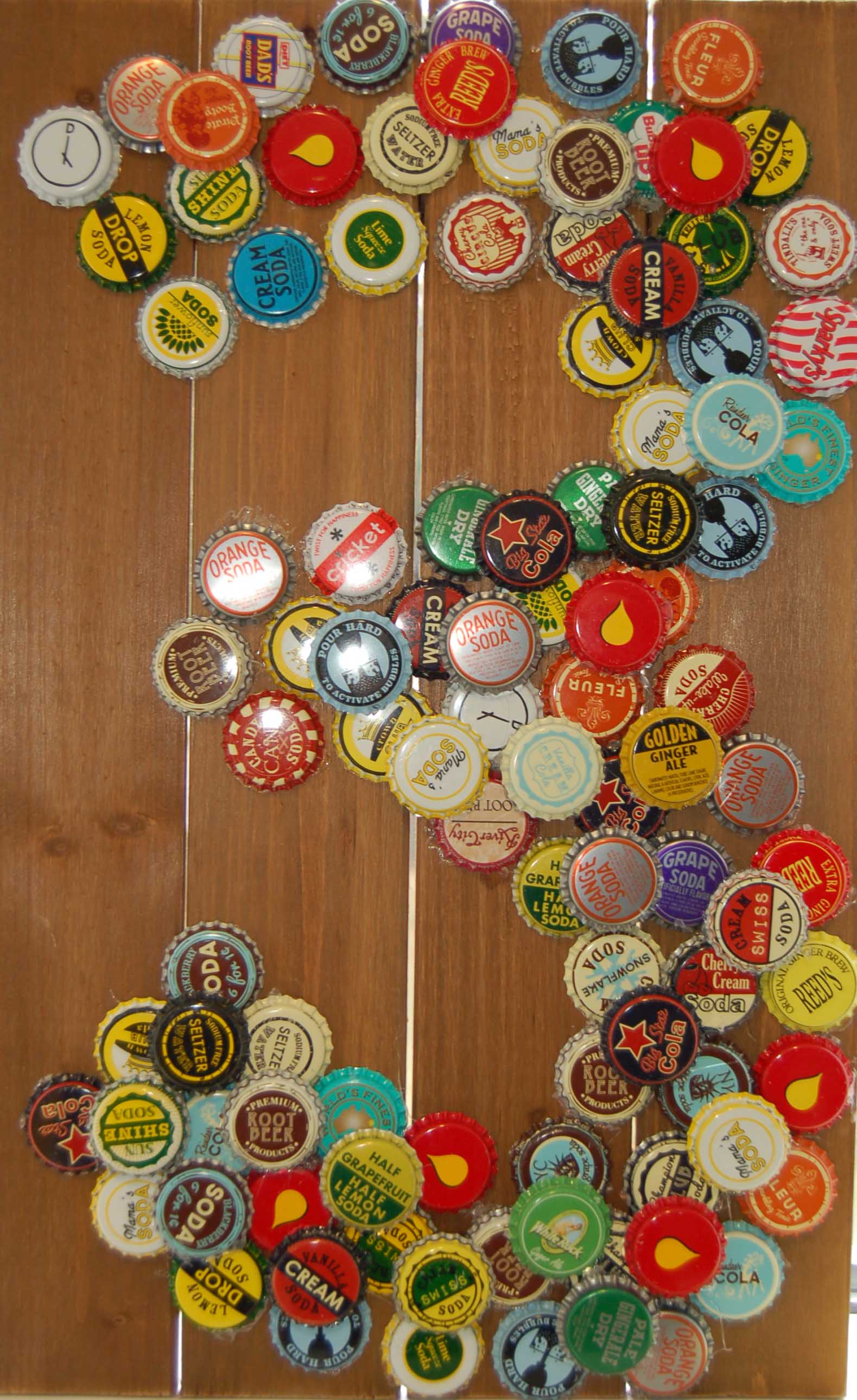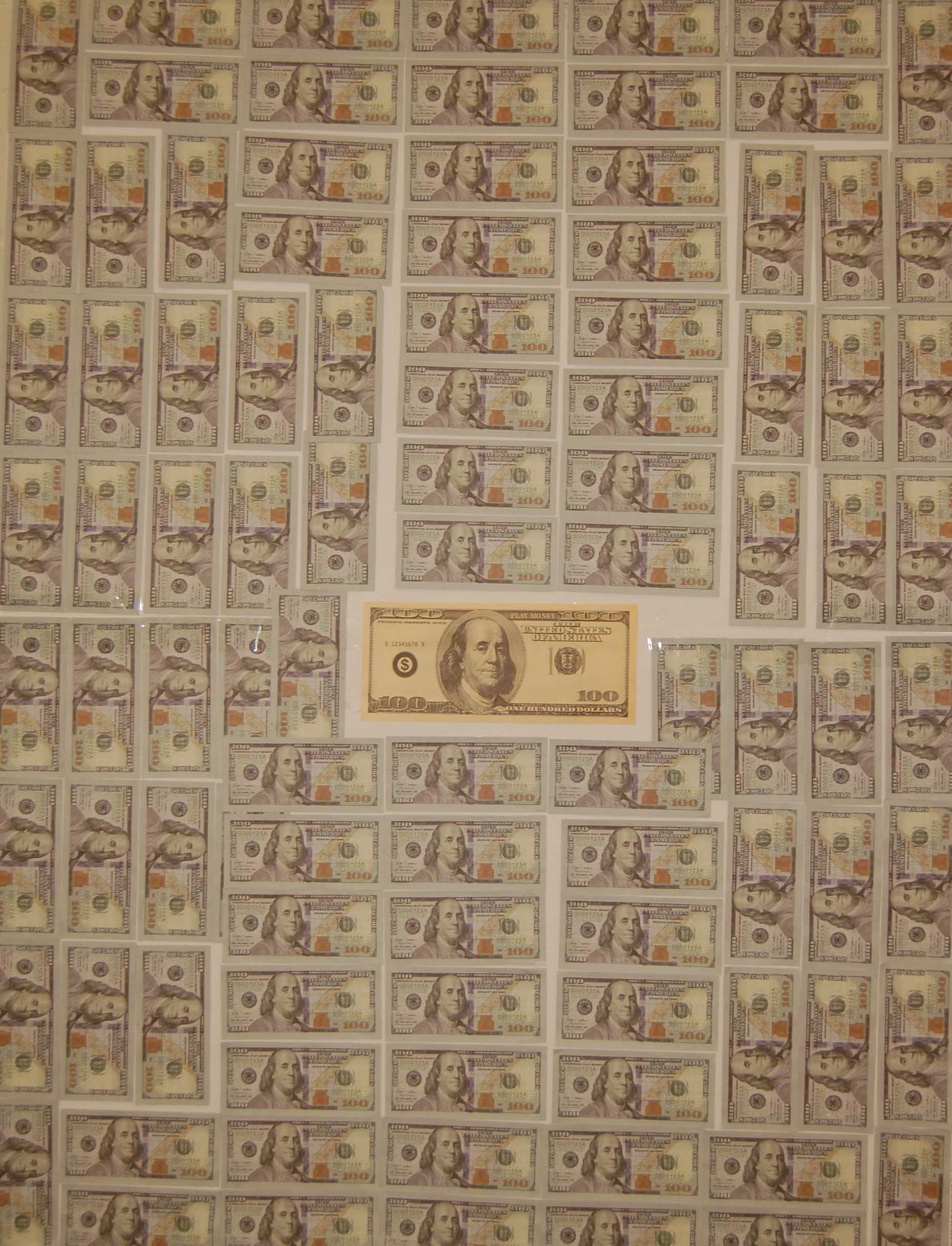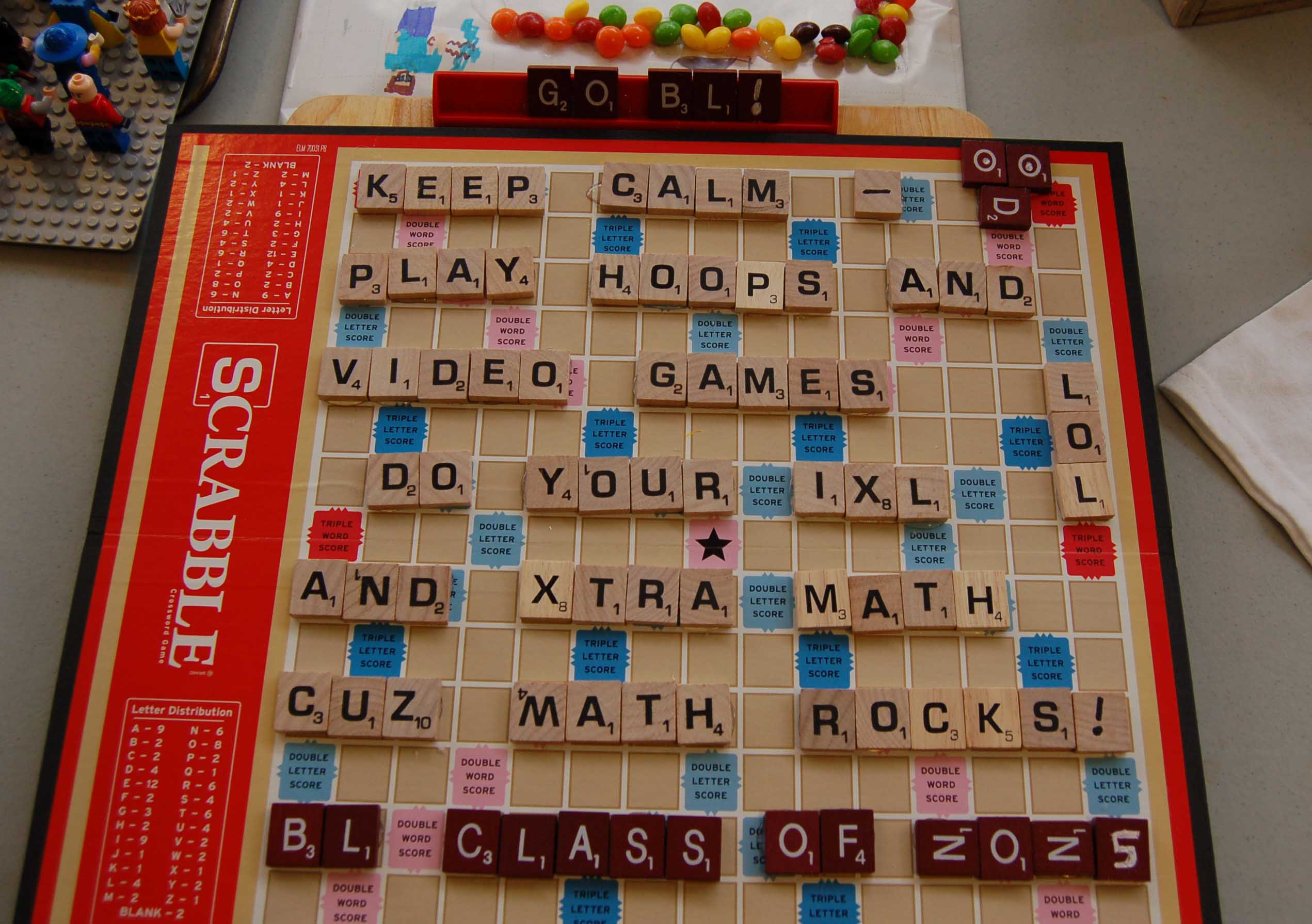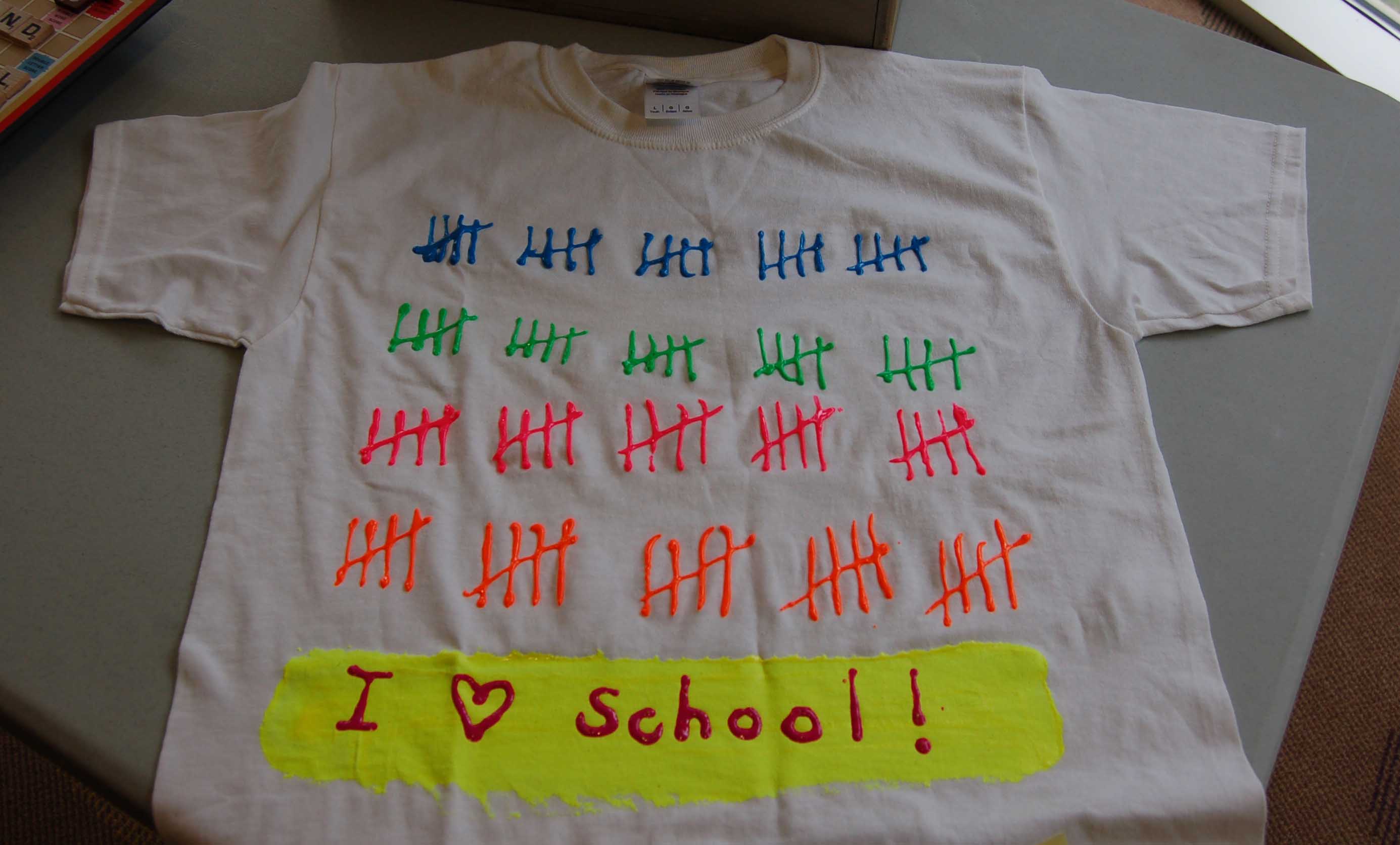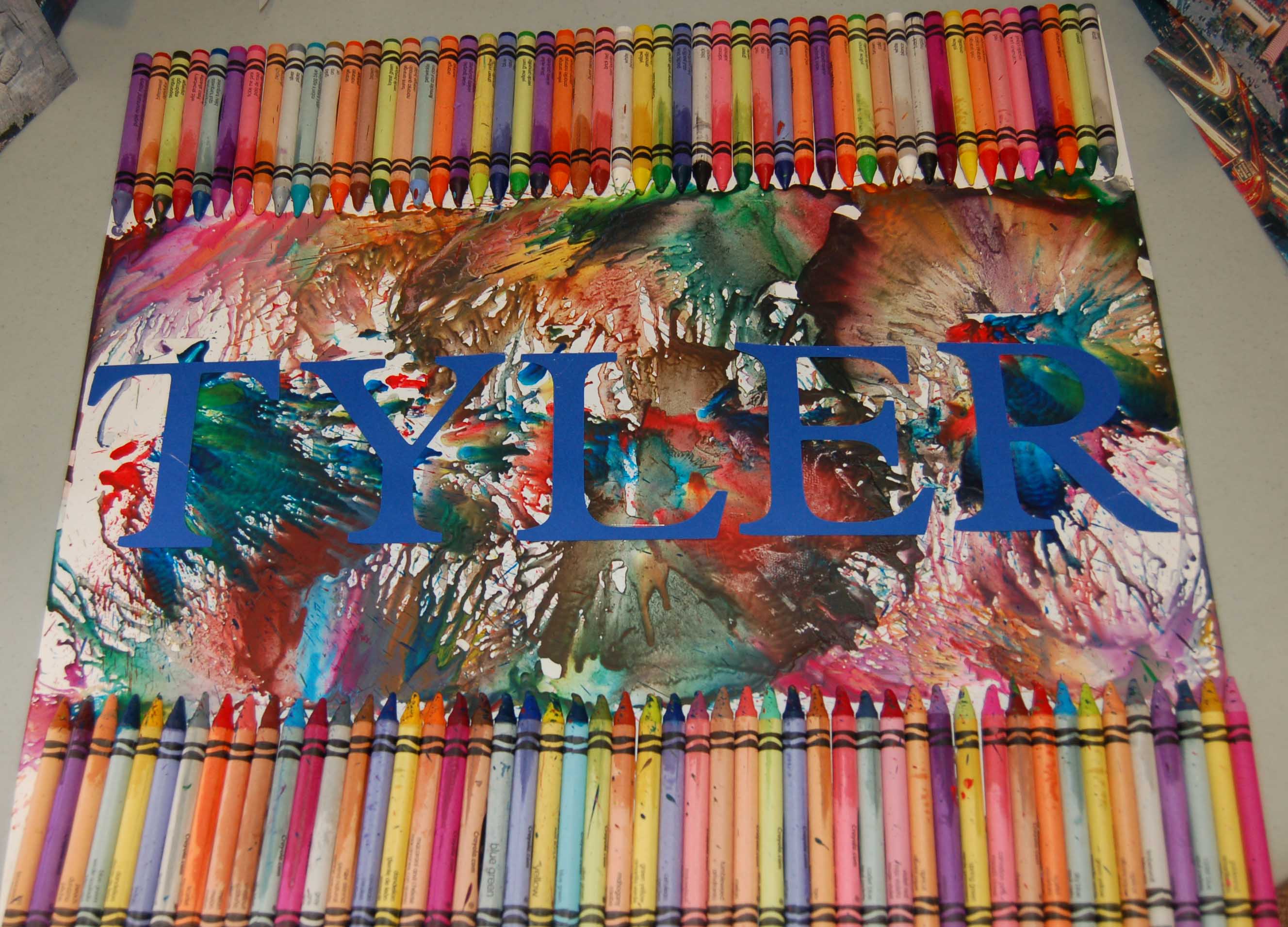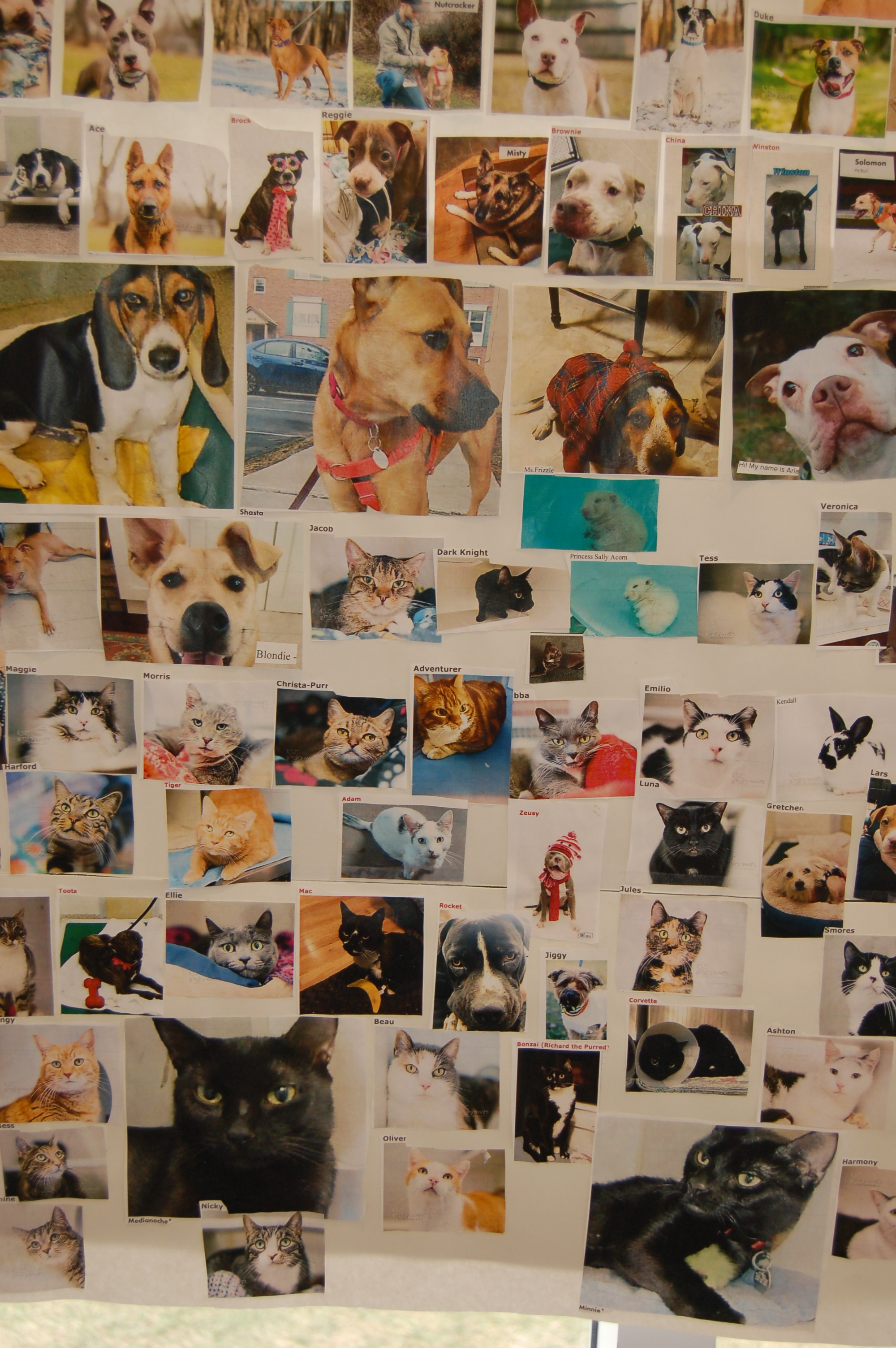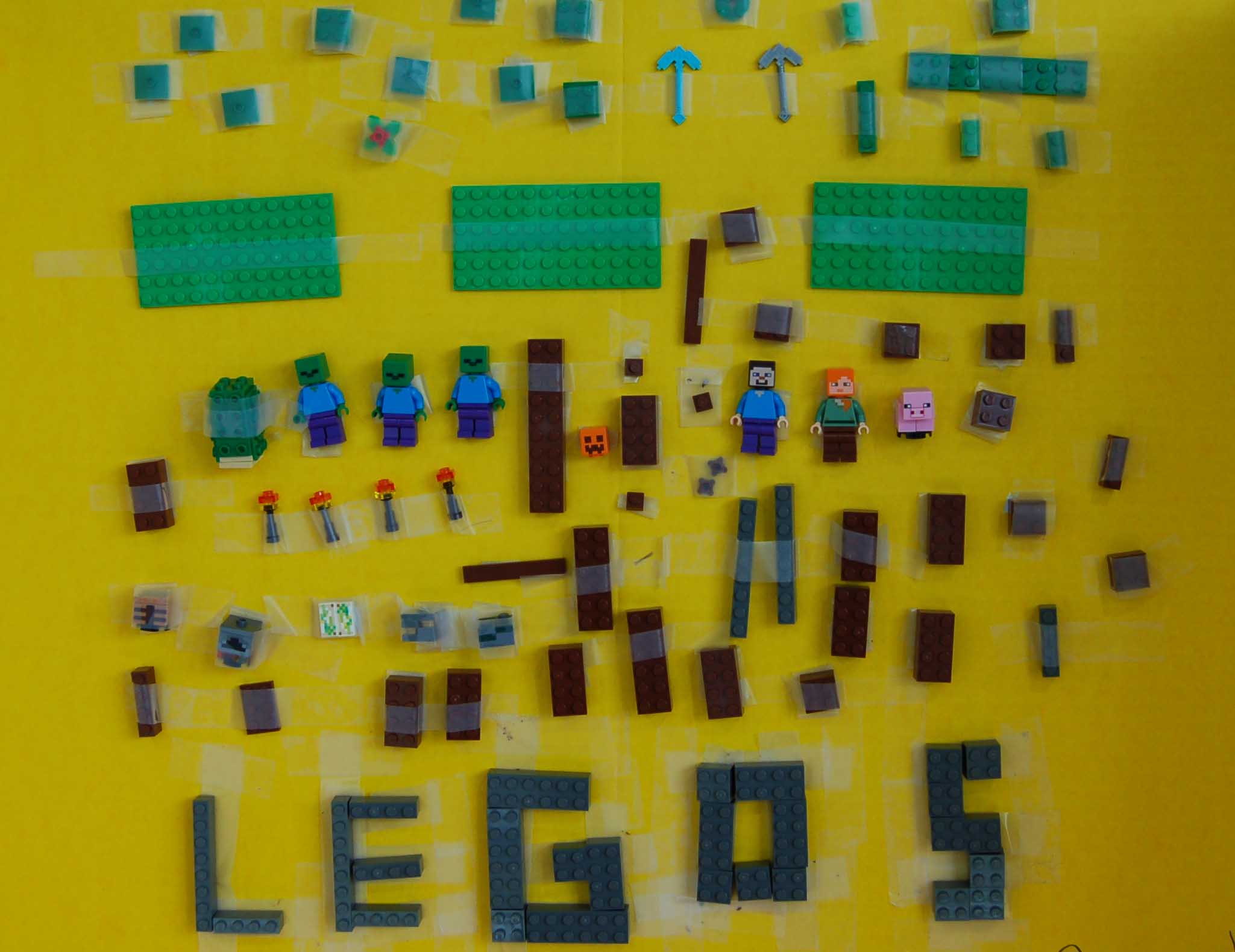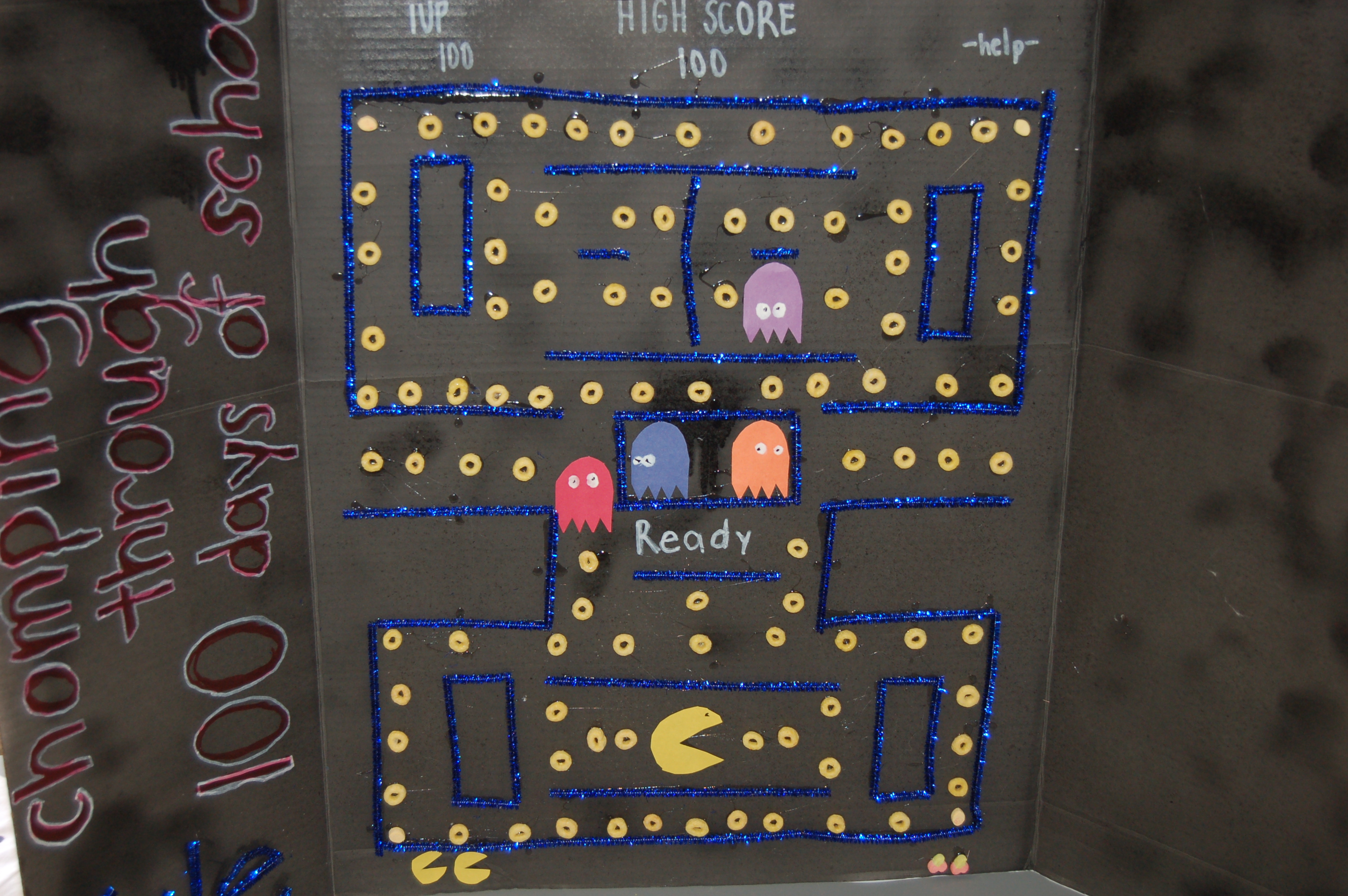 02/13/2017
The Middle Grades Partnership program (MGP) has been a staple of Boys' Latin summer life for almost 15 years. Now, in the true sense of forming a partnership and bringing communities together, BL's MGP collaboration with City Springs Elementary/Middle School in South Baltimore extends throughout the school year. Formed last year, the MGP Club gives BL middle school students the chance to work on joint projects and travel to local attractions with students from our partner school.
In February, club members joined students from City Springs on a field trip to the American Visionary Art Museum. The students spent the day exploring the museum together, taking a guided tour of the gallery and participating in a food-a-rama workshop where they transformed a plain box into a food memory or reference.
"Creativity abounded and friendships formed," says Marcia Flaherty, Upper School English Teacher and Director of the Middle Grades Partnership Program at BL. "The goal is to bring our communities together. If we can foster joint friendships and a better understanding each other, we can find solutions to a greater Baltimore."
The MGP program serves students in grades 5-8 and aims to prevent summer learning loss, improve educational opportunities and increase acceptance rates to the city's most selective high schools through a combination of enrichment and skill development activities.
This spring, the MGP club has plans for at least three more field trips. For more information about MGP, contact Marcia Flaherty in the upper school at mflaherty@boyslatinmd.com.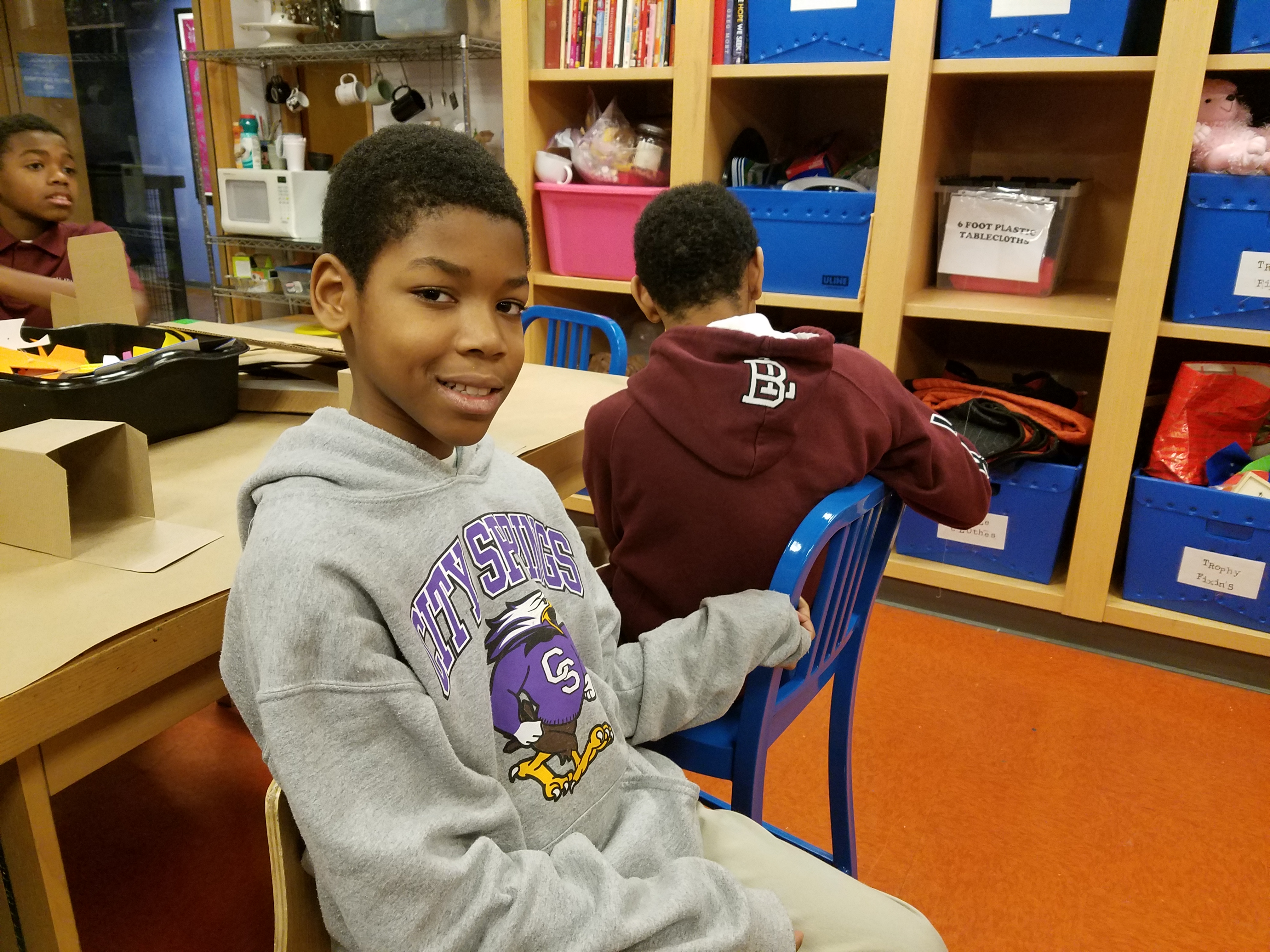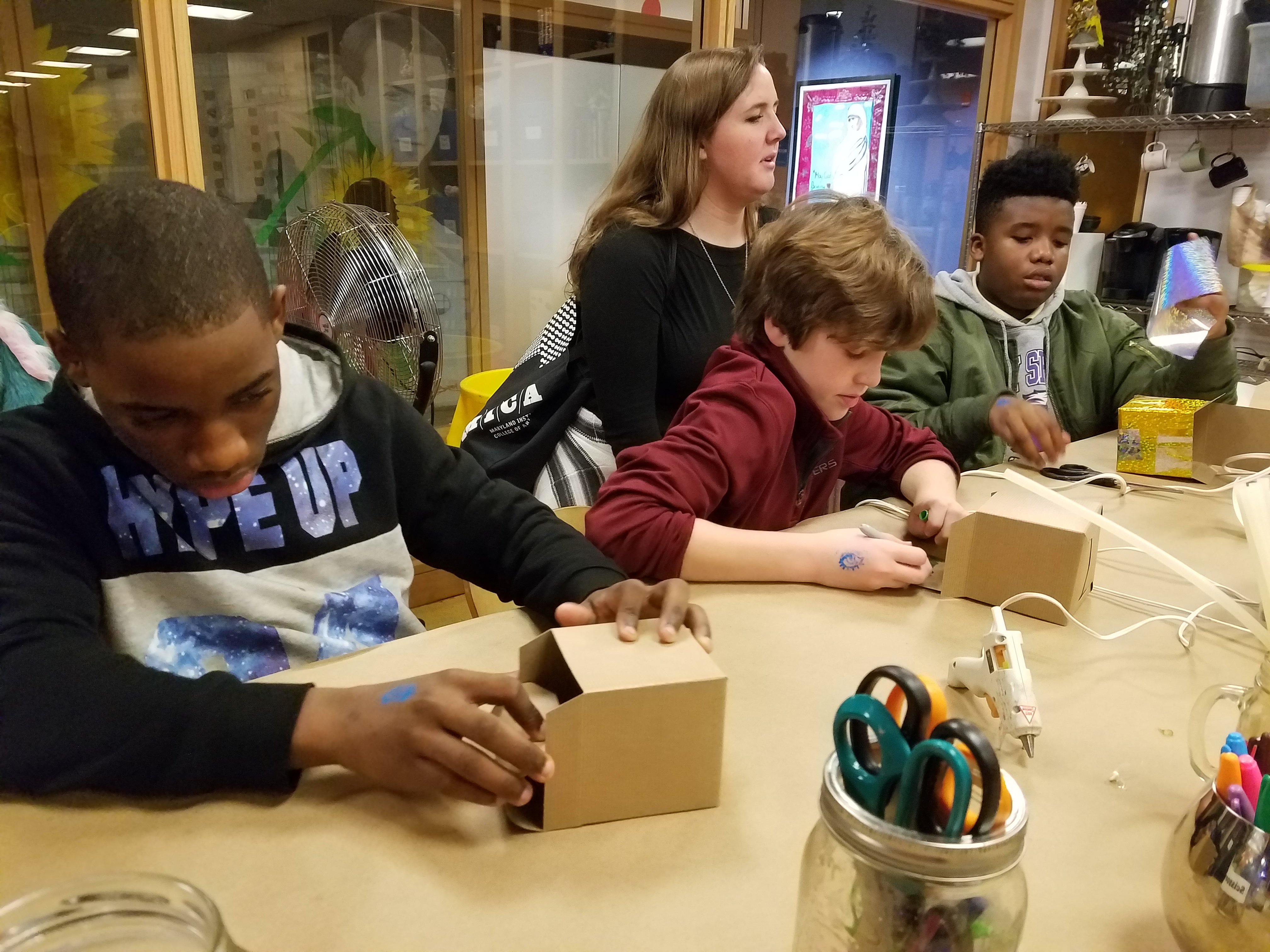 02/11/2017
BL's Middle School Chess Team took first place in the Under 800 K-8 division at the Greater Mid-Atlantic Scholastic Chess Championships last weekend.
"It was the perfect tournament for us," explains Club Advisor and Middle School History Teacher Ryan Hopkins. "Players that were rated in the 700s and those that are unrated could all play together."
The competition was only the second formal competition for the team, which is new this year. In January, BL placed fourth during their first team outing.
"The kids decided to do this all on their own," says Hopkins, who provides basic strategy and helps students walk through various scenarios when the team meets during Innovation Period. "The boys play against each other at home and on their phones. They are really invested."
Going into the final round of the tournament this past weekend, the team was in second place but had a tough gap to overcome in order to capture the top spot. "We weren't expecting the win, which made it really fun," says Hopkins. "When we realized we won, the boys went nuts. Getting the trophy was really neat."
In addition to receiving the team trophy, BL also had two players that took home individual trophies. Looking ahead, the team plans to compete in another tournament in two weeks. The Lakers hope to add some more trophies to their growing collection, which is currently on display in the middle school.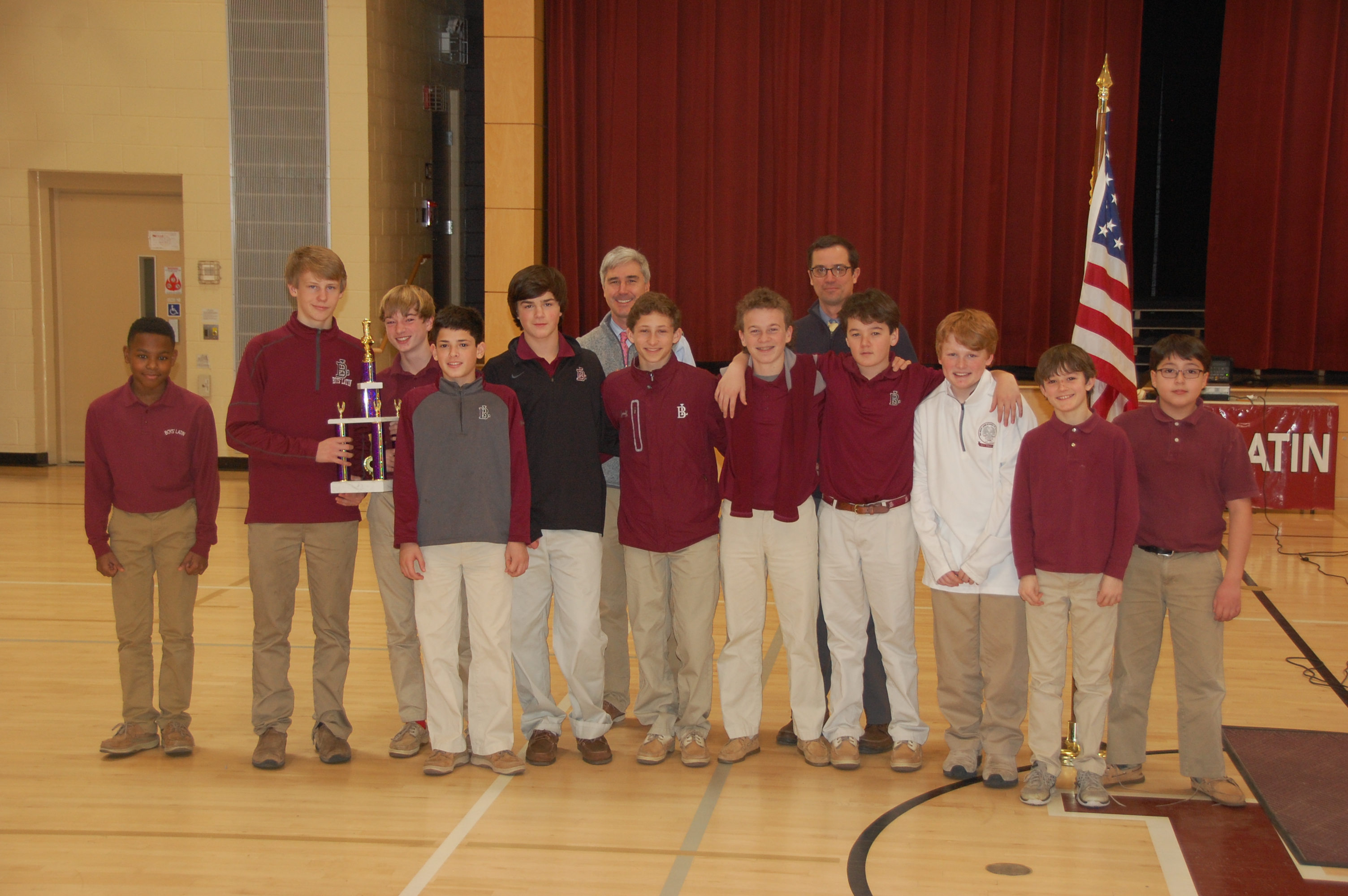 02/10/2017
This morning, the Maryland State Boychoir's Concert Choir performed for our lower and middle school boys during an assembly in Iglehart Hall.
Led by Artistic Director Stephen Holmes, the choir sang a wide variety of musical styles, ranging from spirituals to multicultural numbers. Between songs, the audience had the opportunity to learn the basics of singing, covering topics from falsettos to changing male voices. Holmes described singing as an athletic event where the entire body becomes an instrument. The then led the crowd in an exercise to demonstrate how the act of singing is all about developing muscle memory. In closing, he conveyed how music provides us with a great opportunity to express ourselves in a way few other things can.
"Music is a powerful thing," said Holmes. "It crosses lots of boundaries."
Three BL students were on the stage this morning performing for their peers as part of the choir. In addition, another 13 Lakers are involved with the Maryland State Boychoir, either through the Resident Training Choir, Treble Choir or Tour Choir. At various points during this morning's performance, current and past members were invited to sing along with the Maryland State Boychoir, as well as the entire fourth grade and the Middle School Chorus.
Founded in 1987, the Maryland State Boychoir is comprised of about 150 choristers from nine Maryland counties, Baltimore City, Washington D.C., Virginia and Pennsylvania. Boys ages 6-17 who love to sing are encouraged to apply for membership into their program. For more information about auditions, click here to visit their website.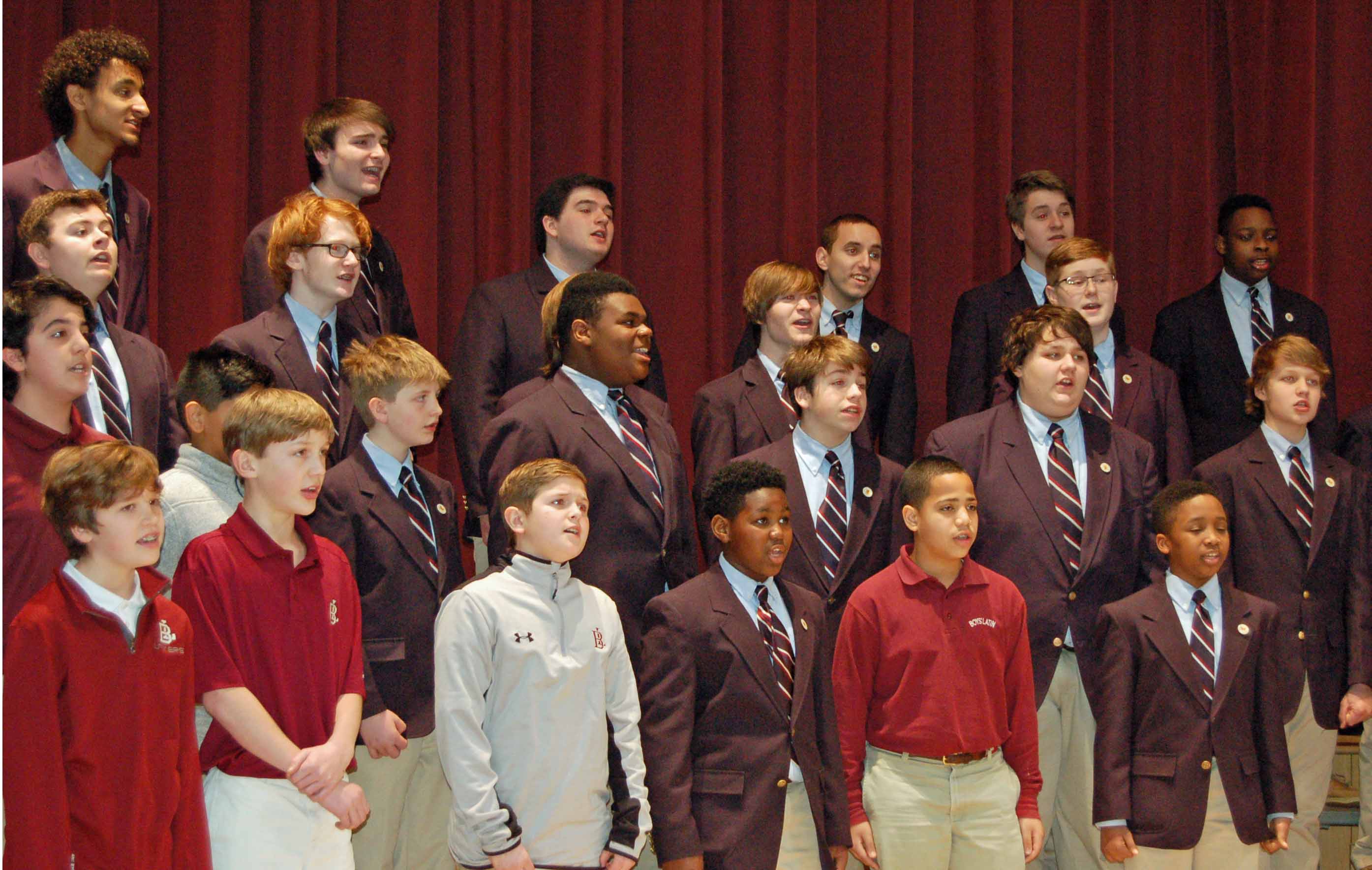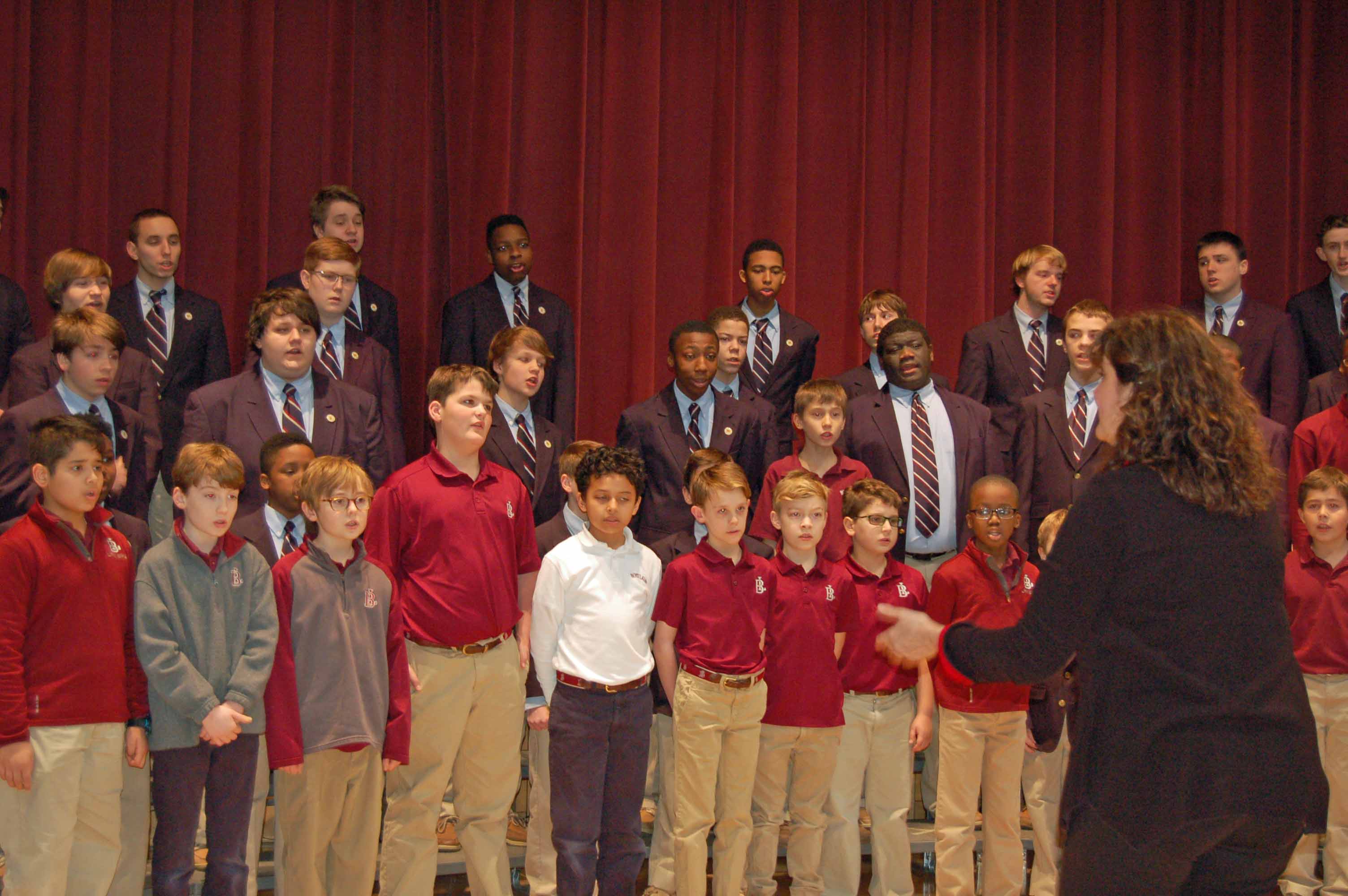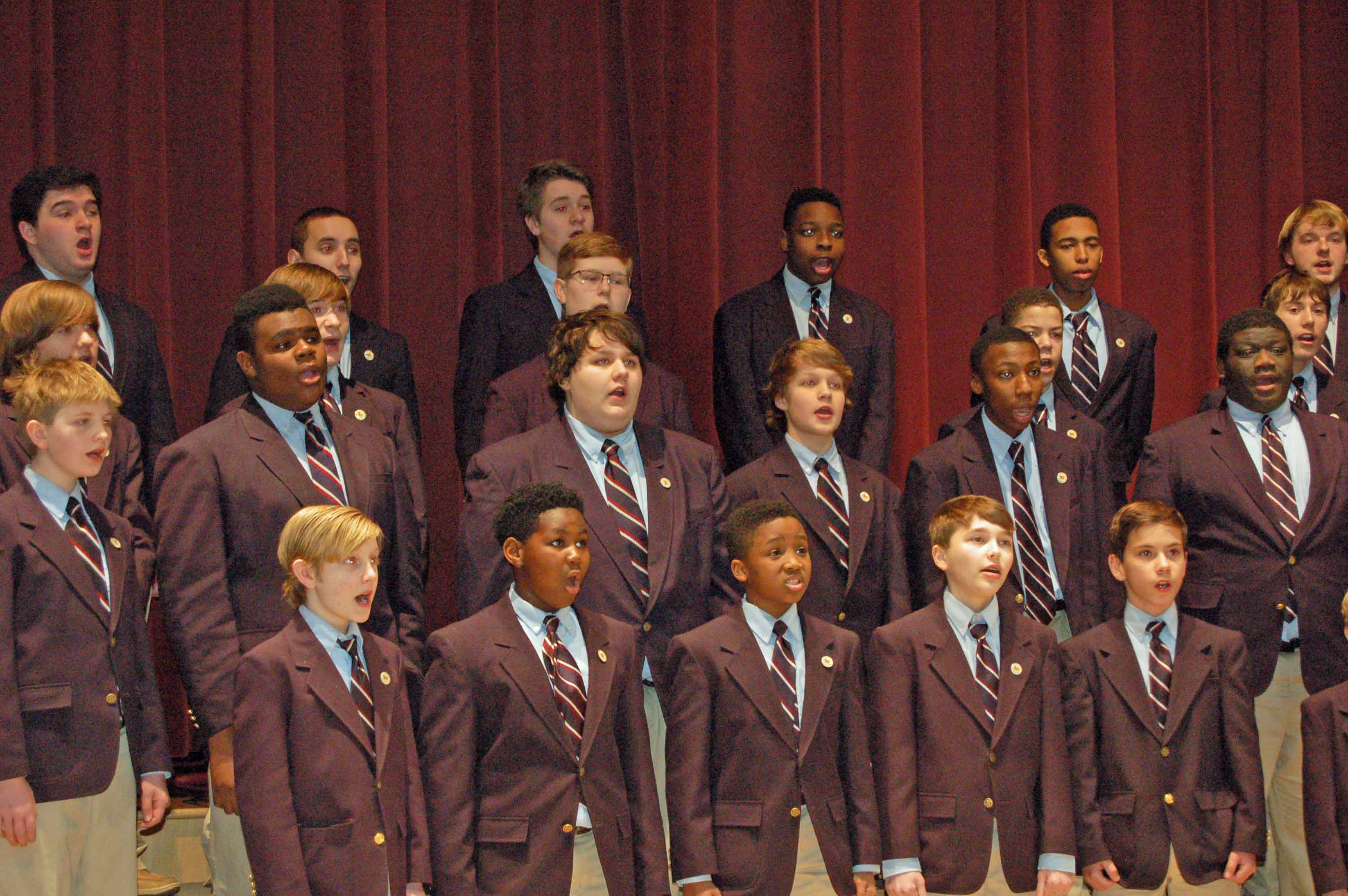 02/09/2017
Nearly 50 people came out to support the One Love Foundation by attending One Love Yoga Night on February 2. The event was held in the Gelston Athletic Center (GAC) and raised about $300 for the One Love Foundation, which aims to end relationship violence by educating, empowering and activating young people in a movement for social change.
Boys' Latin partnered with YogaWorks for the event. One Love Board Member Olwen Modell served as the yoga instructor and One Love Foundation Founder Sharon Love also stopped by to say a few words.
"It was a great event," says One Laker | One Love Club Advisor Megan Kenney.
Thank you to everyone who attended this year's event and helped to make it a success!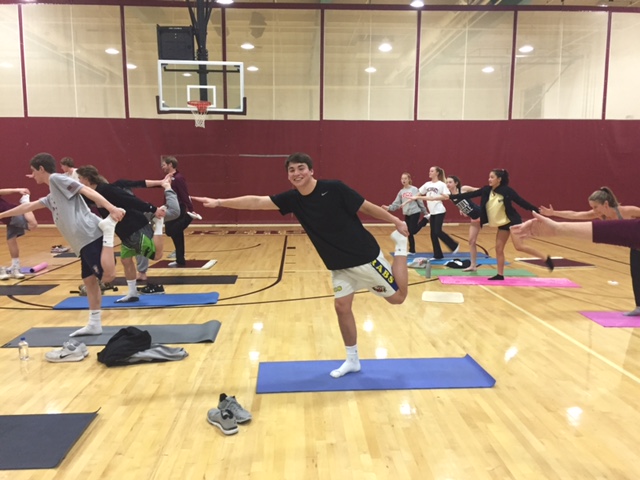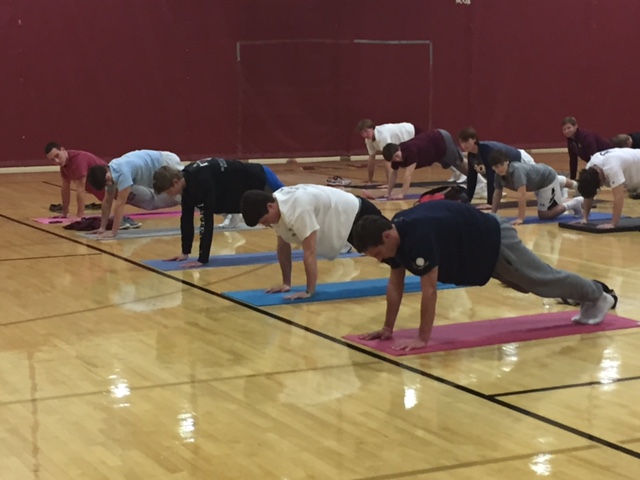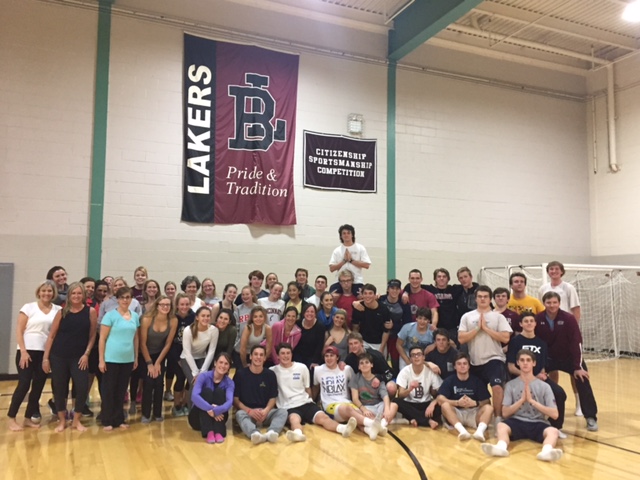 02/06/2017
This weekend, 11 BL students attended The American University Model United Nations Conference: Hunter Isaac, Max Franklin, Danny Norman, Alex Stengel, Price Marlow, Ed Roebuck, Jamie Owens, Matt Kleiser, Ethan Norman, Carrington Scott and Parker Hopkins.
"It was a very successful weekend for the Model UN program," says Model UN Advisor and Upper School History Teacher Mac McDonald. Throughout the event, students were encouraged to think creatively about global issues through a combination of guest speakers, lively debate and interactive committee simulations.
"For a team event on Saturday night, we took the boys to an escape room," says McDonald. "I'm proud to say that both groups were able to escape within the time allotted, although we all relied heavily on hints from the organizers."
Two members of BL's delegation were awarded with gavels and recognized as Best Delegates in their committee. While the BL Model UN team has been recognized with many awards in the past, this conference marked the first time that a delegate has earned the title of Best Delegate within their committee - and it happened twice! Congratulations to Jamie Owens '17 and Alex Stengel '19 on this exciting accomplishment.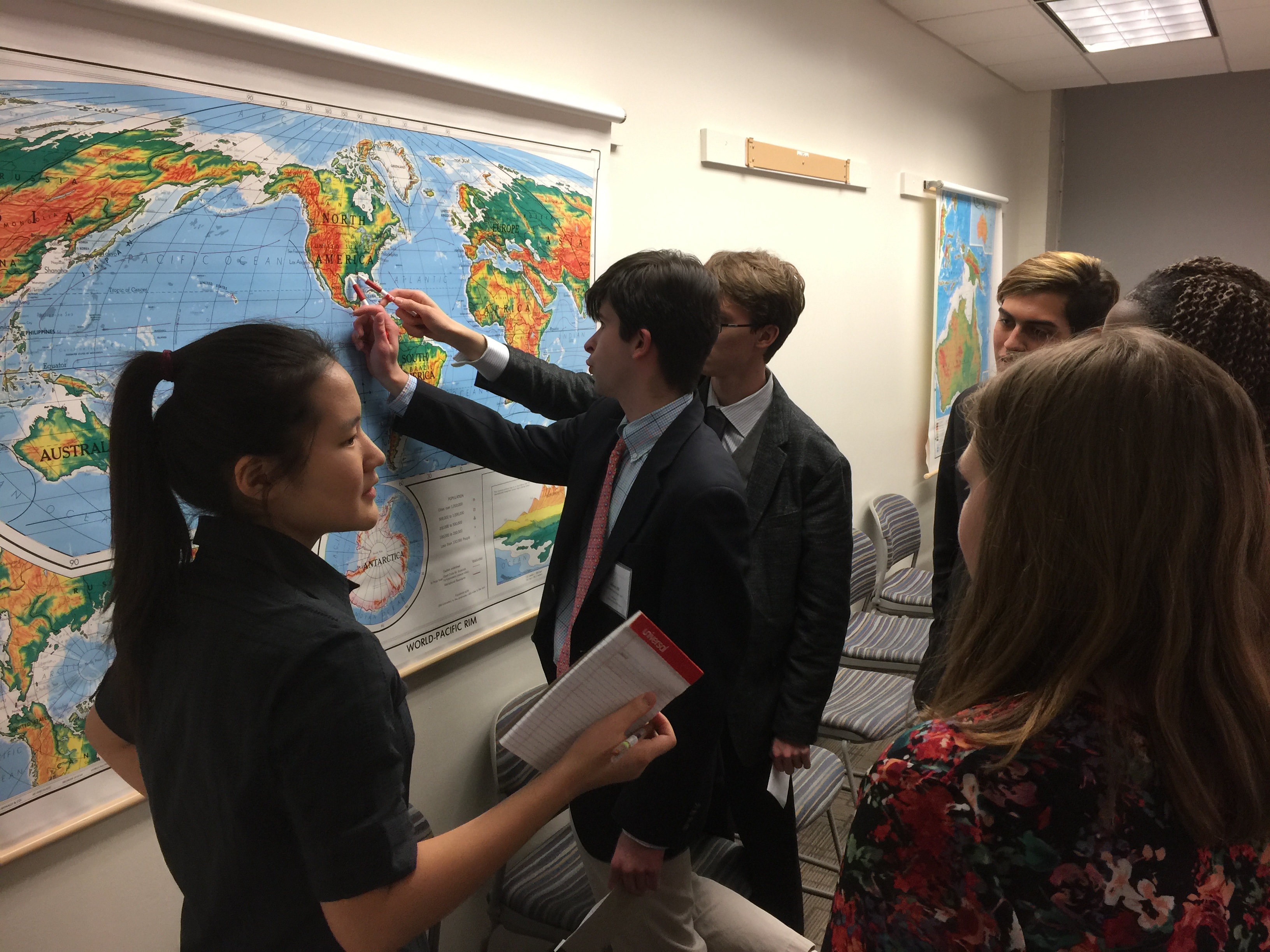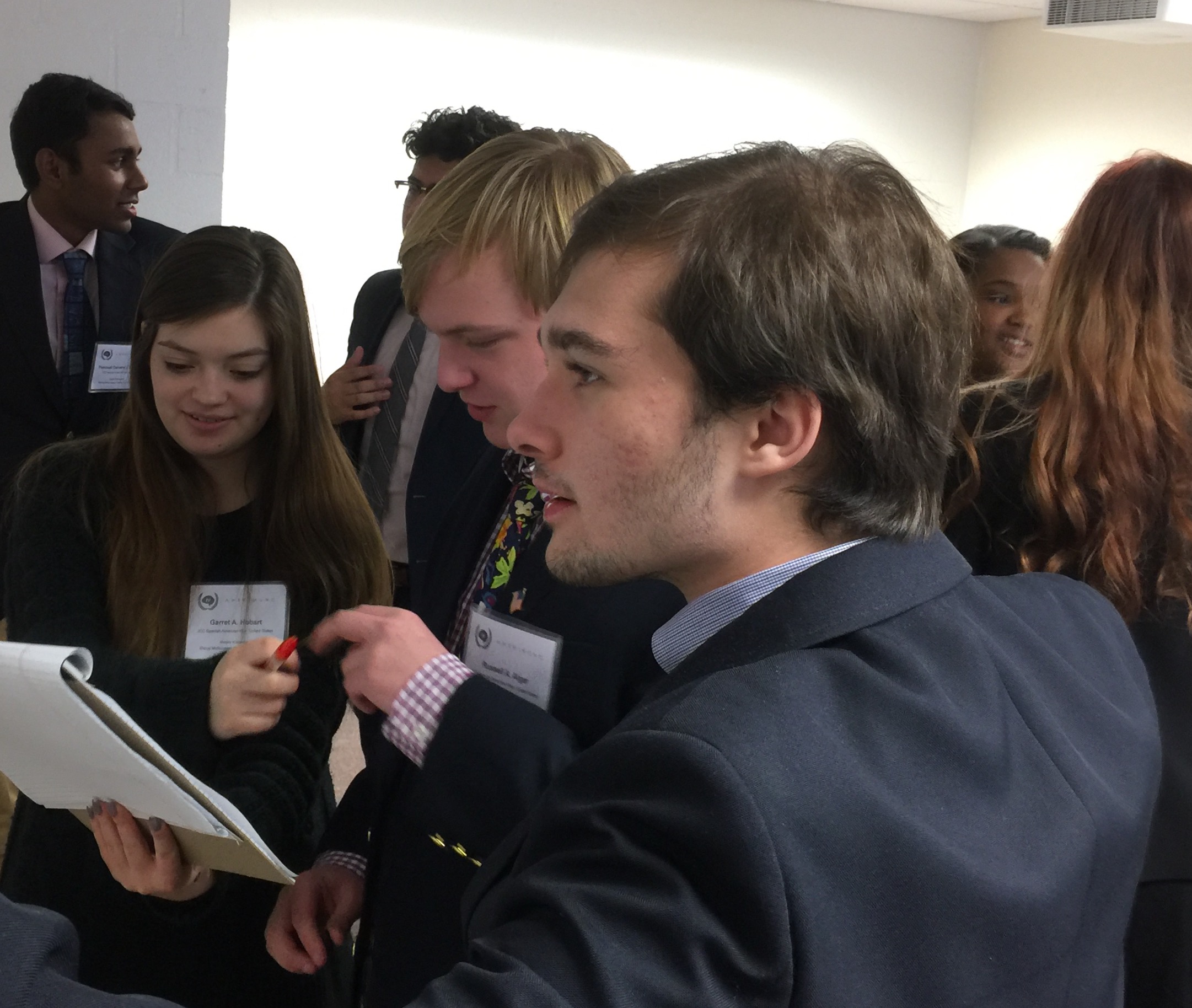 02/04/2017
BL's Mock Trial season is off to a great start. The team celebrated its first win on Tuesday, January 21, and has had several extremely close and hard-fought matches against opponents from Friends and City College.
The primary goal of Mock Trial is for students to become better educated about the law. Teams from participating schools are given the same case (State of Maryland v. Sam S. Saratoga) which, though fictional, is modeled on a real case. Teams must then prepare a Prosecution Team and a Defense Team for the case and compete in a real courtroom in front of a practicing attorney acting as judge. Students must prepare opening statements, witness testimony and questioning and closing statements for both sides of the argument under the tutelage of school coaches Mr. Roche, Mr. Kennedy and Ms. Flaherty, and an attorney advisor, Mr. Haynes. This year's team is excited for some great competition this season.