05/23/2017
Congratulations to the Varsity Baseball team for winning back-to-back MIAA B Conference Championships! The team beat Severn Monday night 4-0, clinching BL's third conference title since 2008.
Junior fastballer Ned Ruffin pitched a complete game shut out with 15 strike outs and no walks, while allowing only three hits.
"Ned was out-of-sight," says Head Baseball Coach Bill Greenwell.
Ruffin struck out the last seven batters of the game as Severn attempted to muster a rally. Click here to see the last pitch that sealed the victory for the Lakers.
"Seniors Matt Purnell, Ben Barton, Mark Lopez, J.P. Woodward, Zach Grace and Marquise Washington were outstanding in their run to repeat the championship this spring. Defensively, Lopez was tremendous last night with his solid play at third base. Junior Matt Luterman was stellar at shortstop also," says BL Athletic Director Michael Thomas. "Congratulations to all the coaches and boys for a great season. Solid defense, depth of hitting and outstanding pitching from the Ruffin/Grace tandem made this special team potent."
The Lakers finished the season ranking #20 locally, with an overall record of 20-6 and only one conference game loss. In addition, this year's season was a record setter for BL Senior Mark Lopez, who has now played in more winning baseball games than any other Boys' Latin baseball player in the history of the school.
"We had so much talent this year," says Greenwell. "It's the most fun I've ever had coaching."
Next year, Greenwell hopes to keep the momentum alive. Looking ahead to upcoming season, the Lakers will lose six seniors but should benefit from a talented crew of juniors.
"We'll be a strong contender next year," Greenwell says.
To read additional coverage of the game, click on the links below: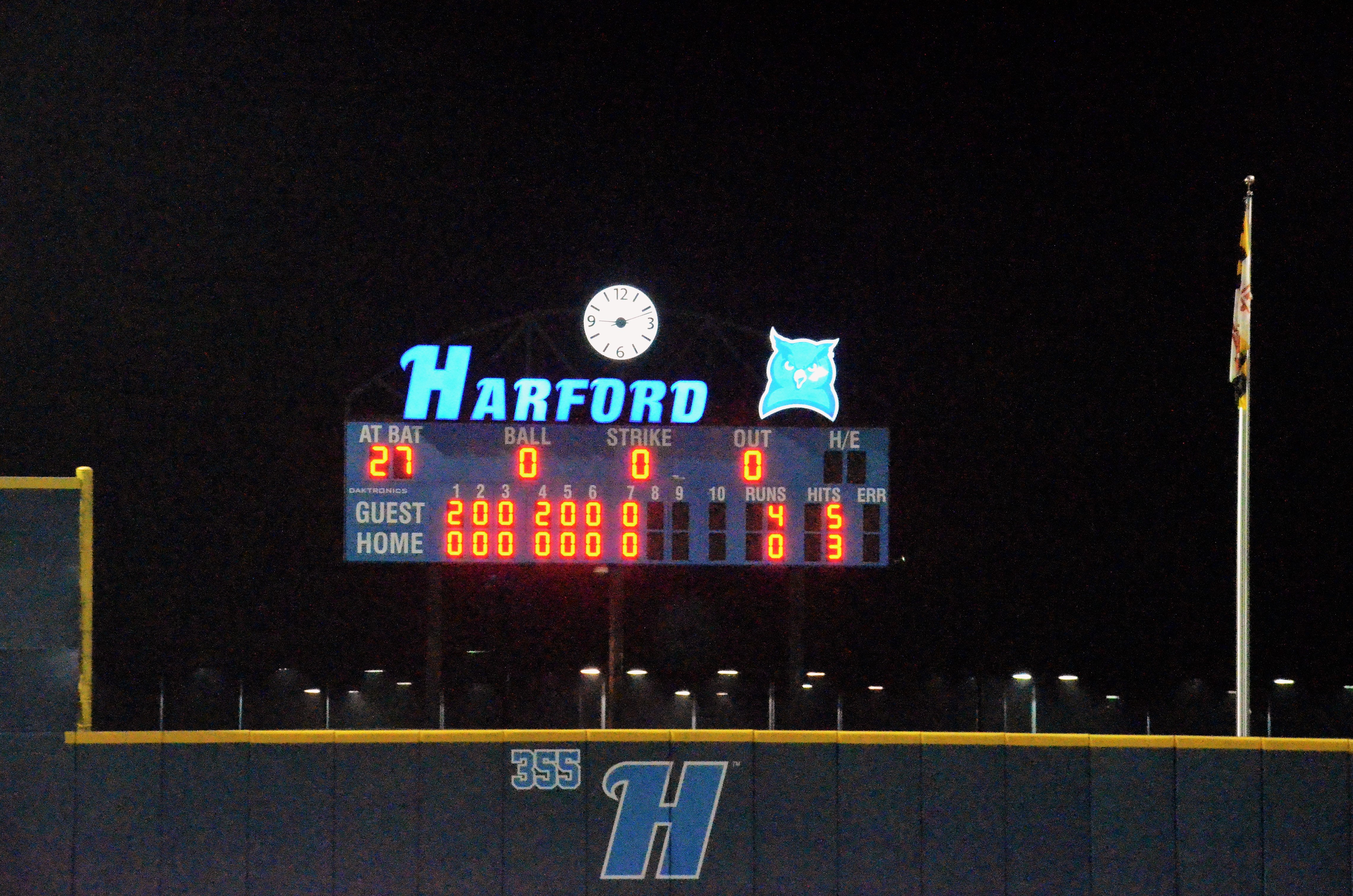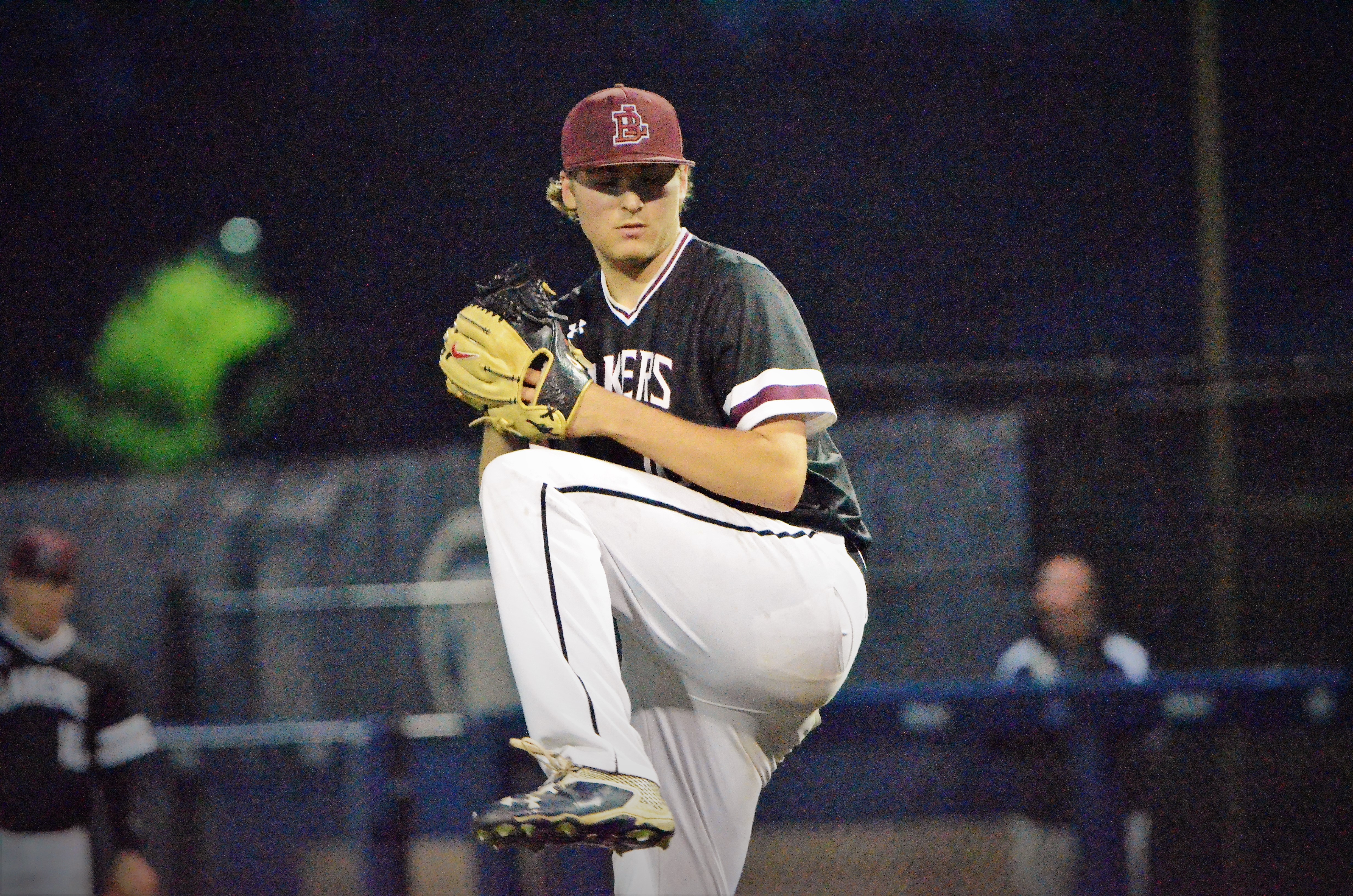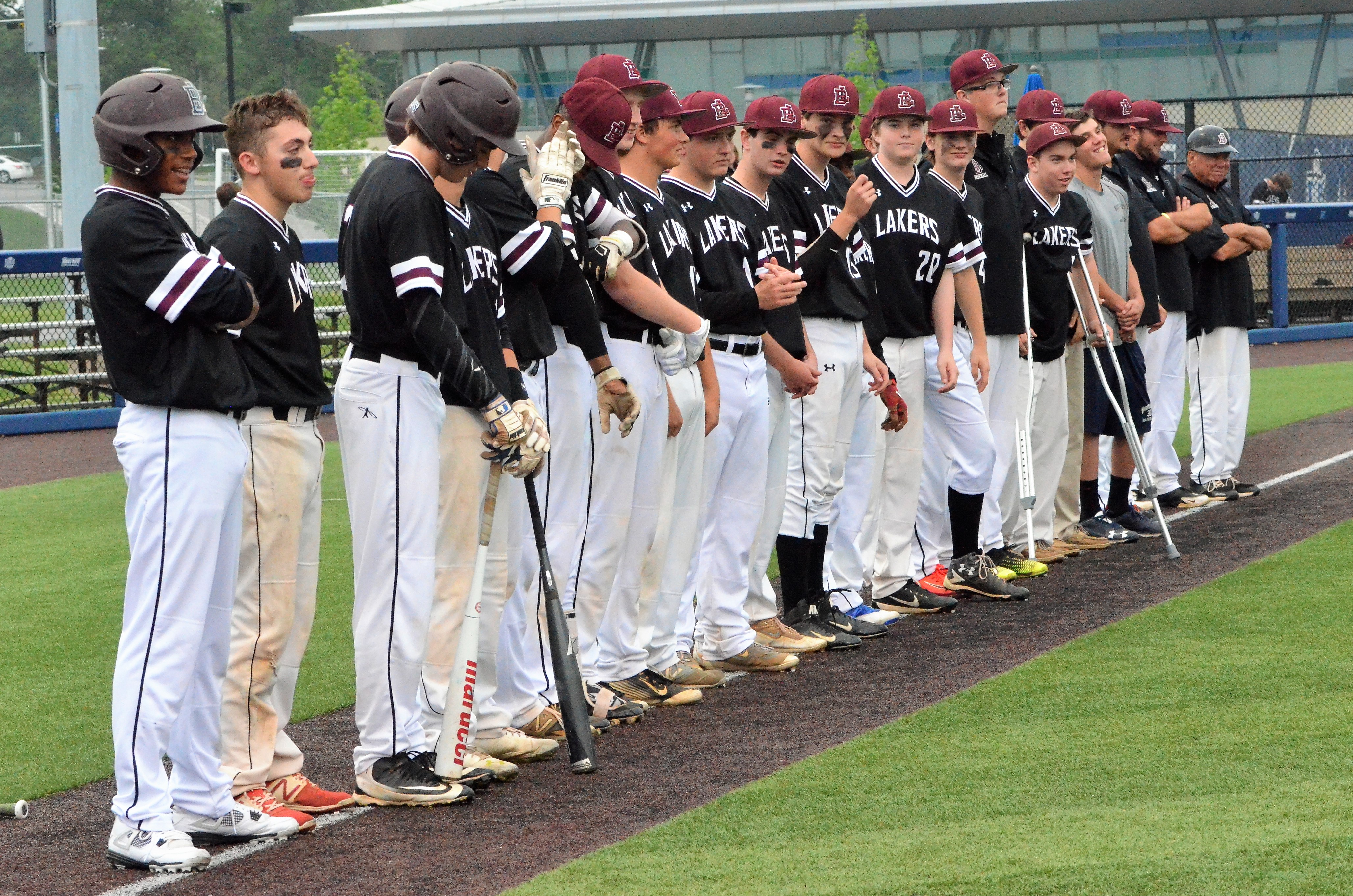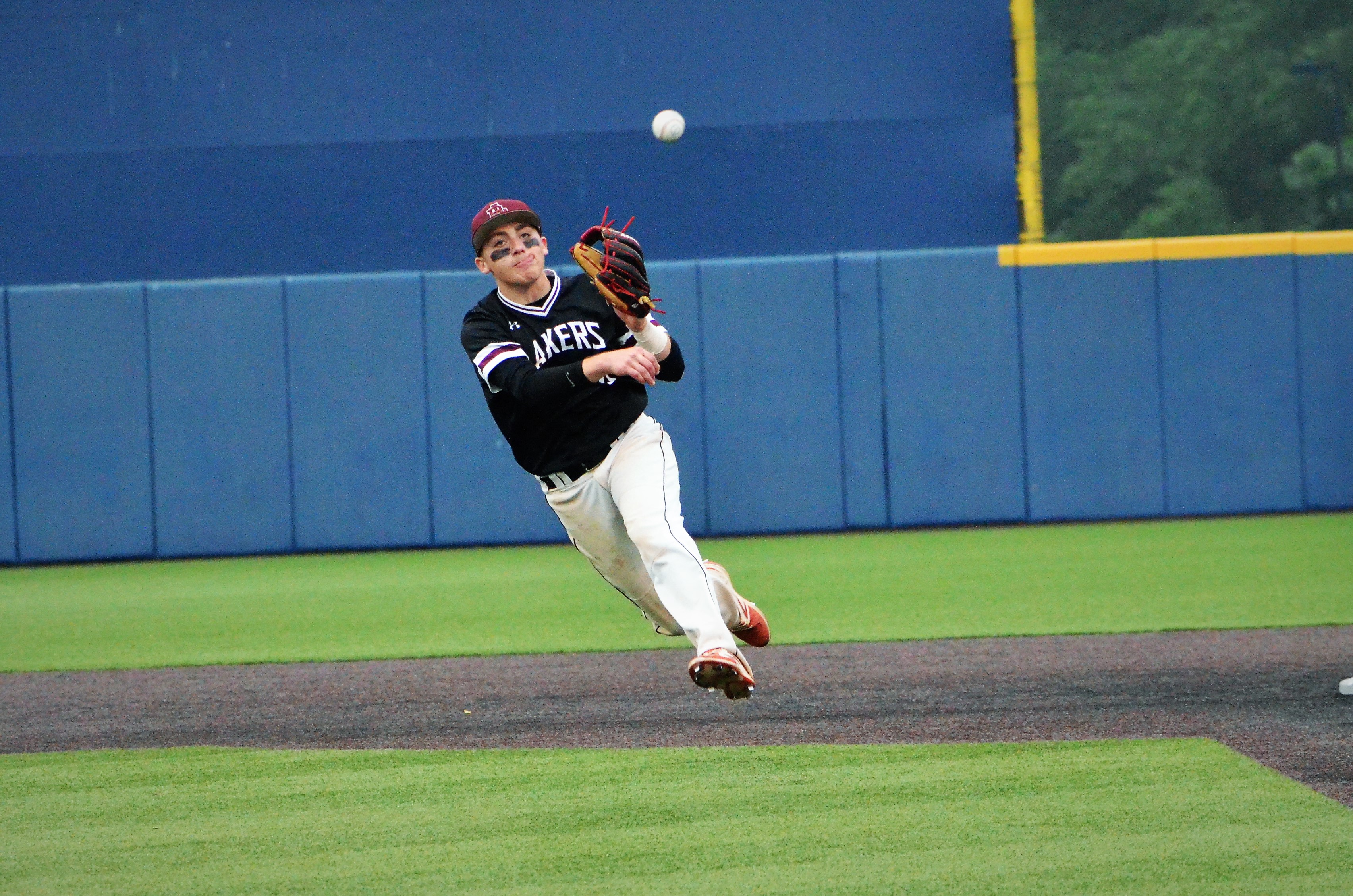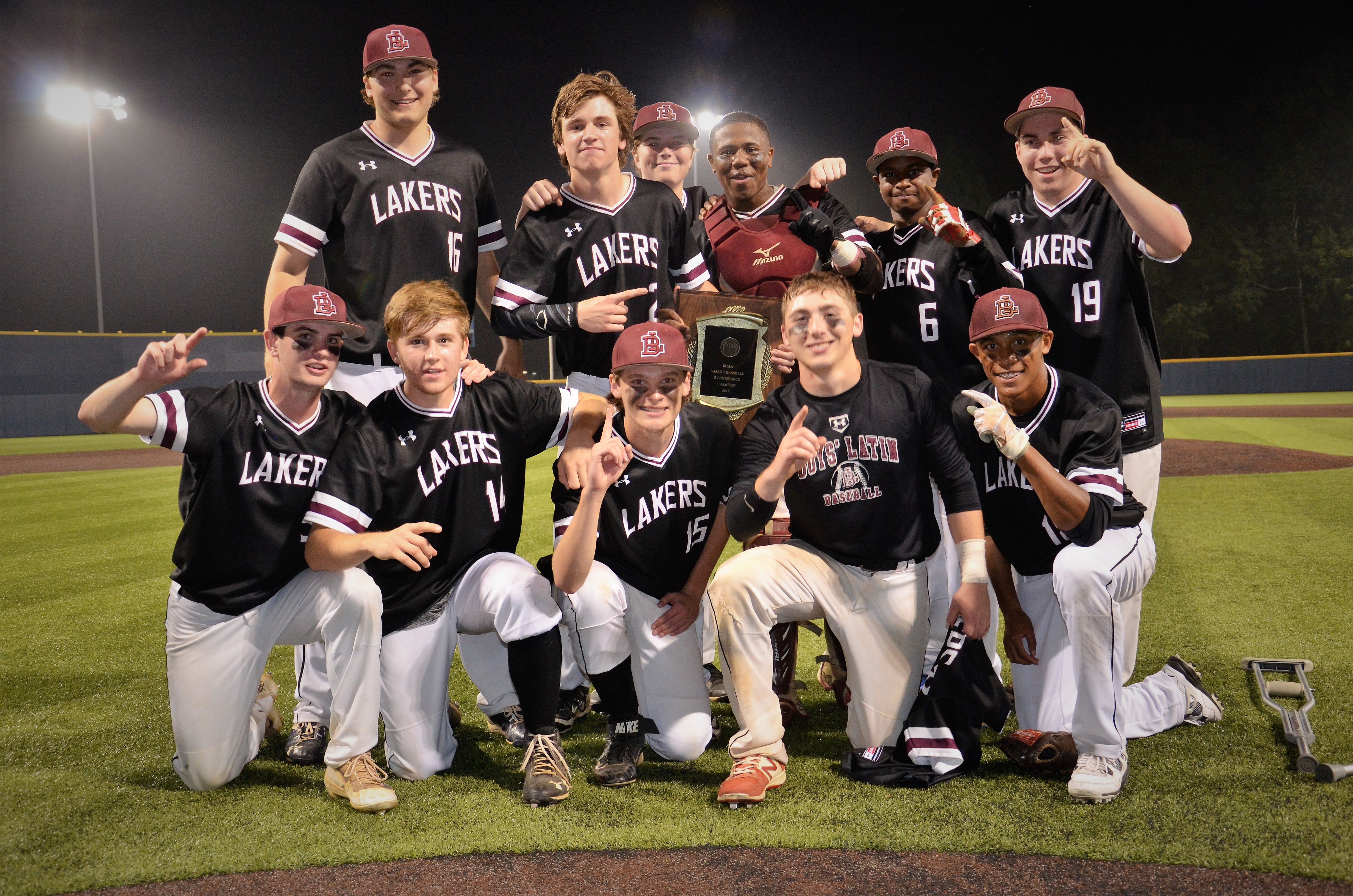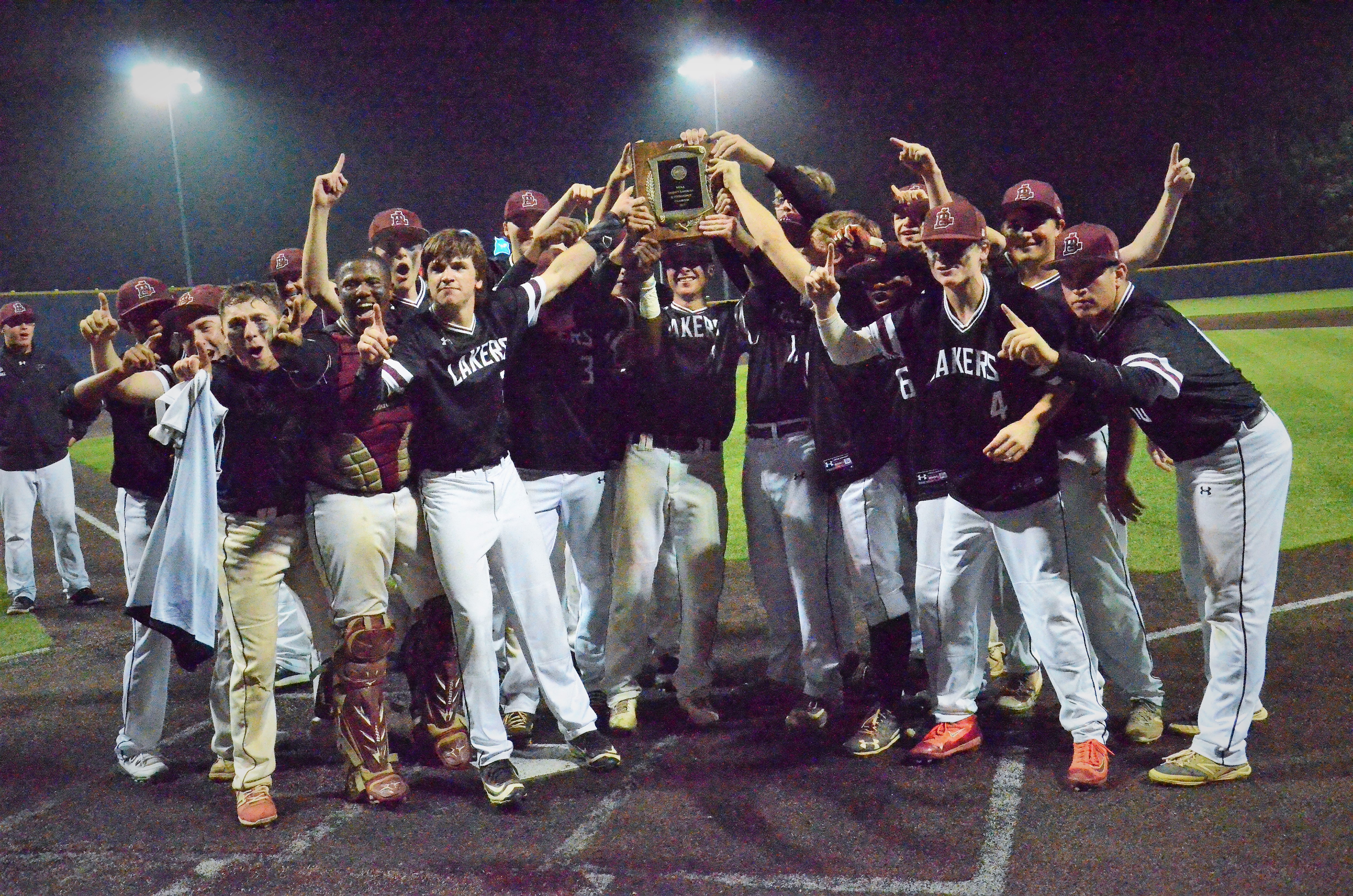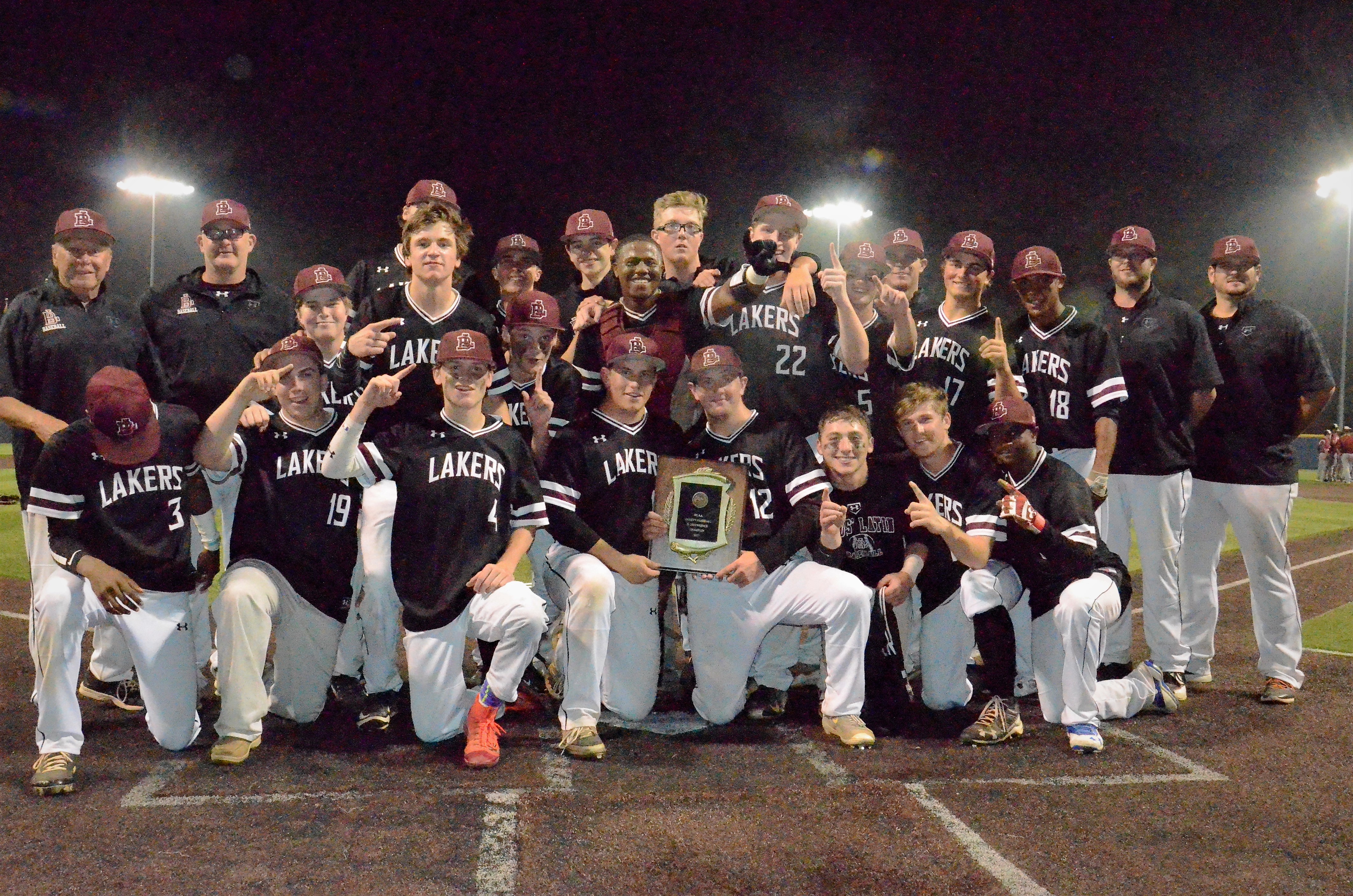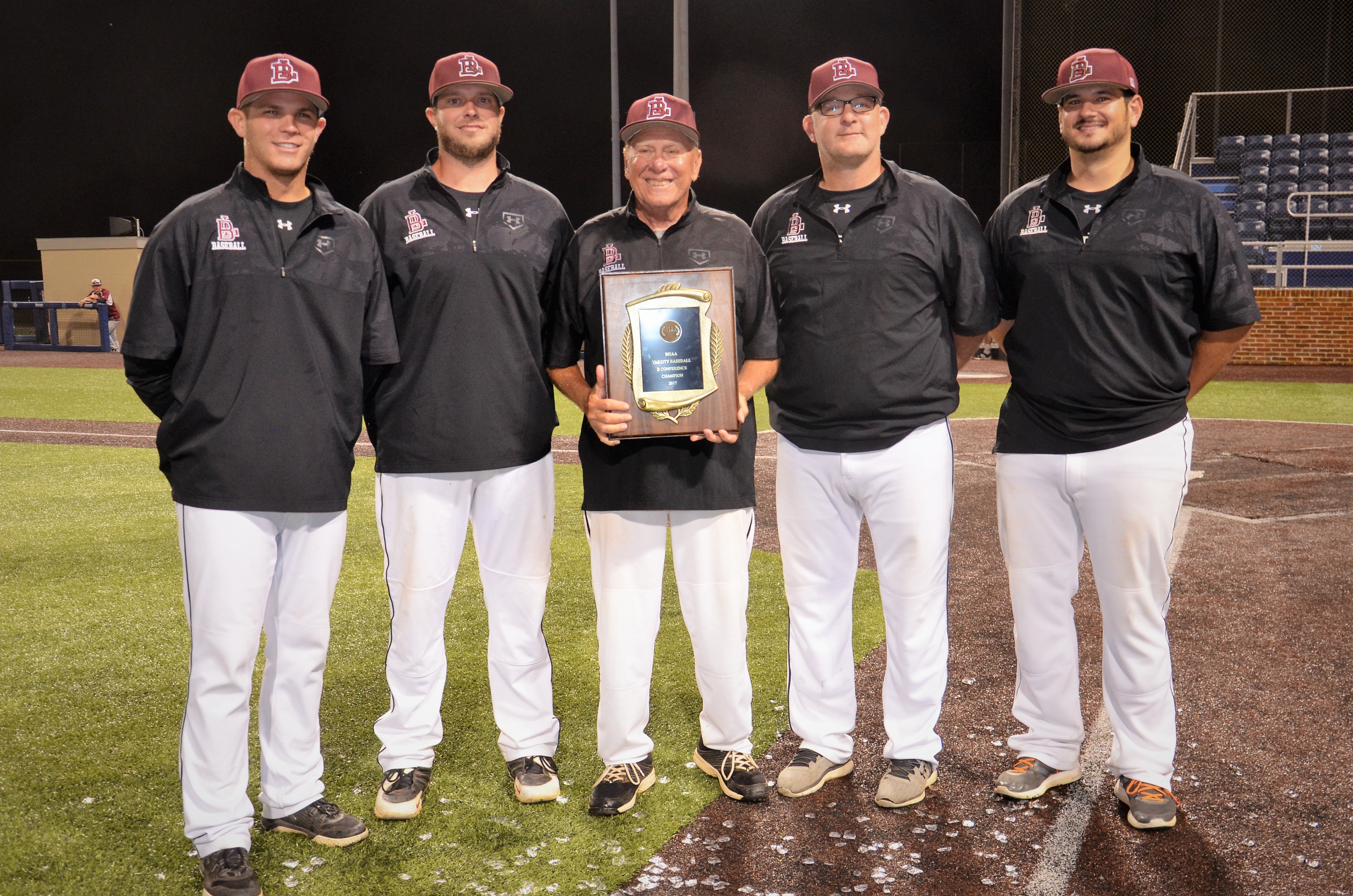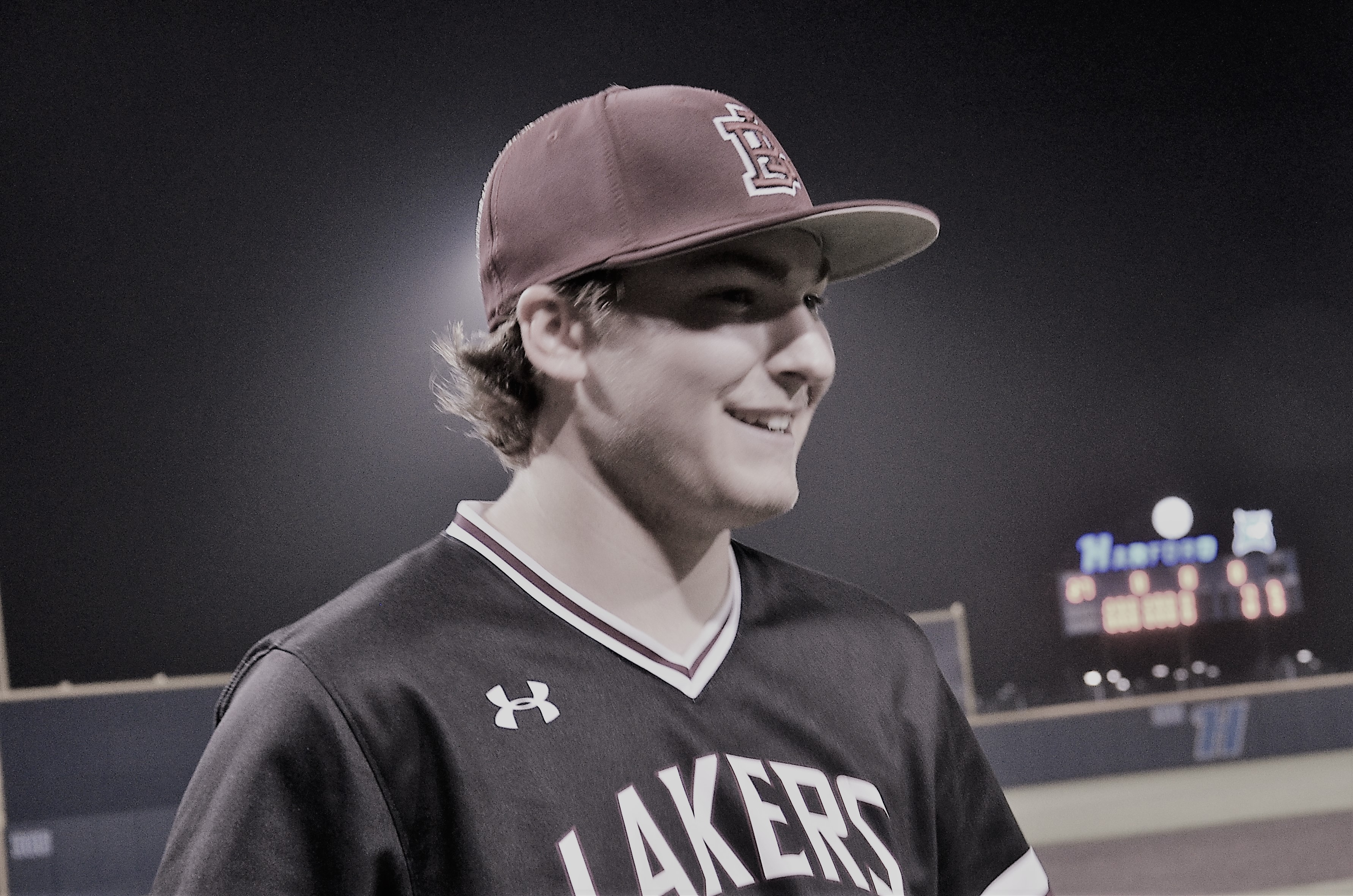 05/22/2017
This morning, the lower school gathered for an assembly in the Iglehart Center to recognize this year's academic and citizenship award winners. Congratulations to all of our boys - well done!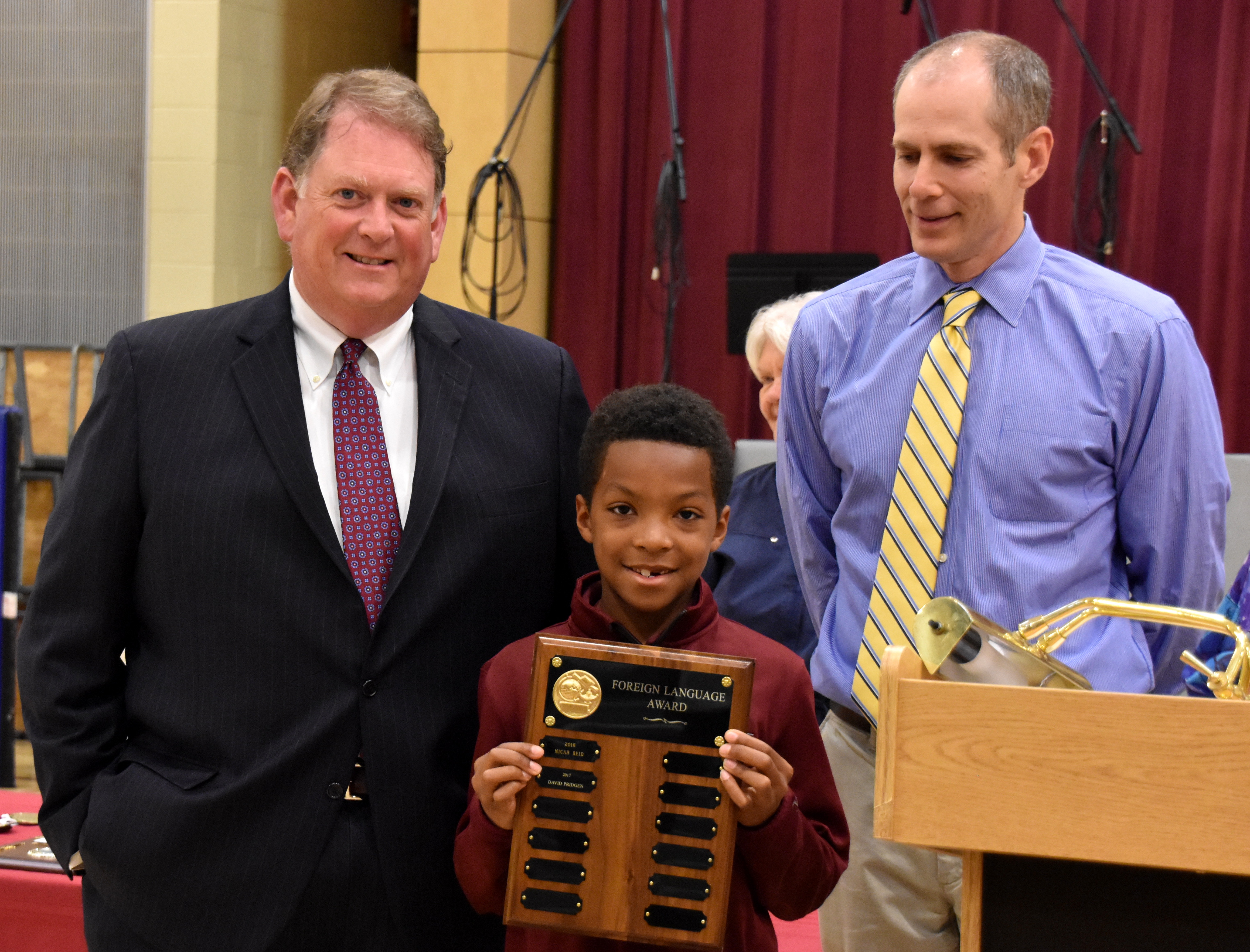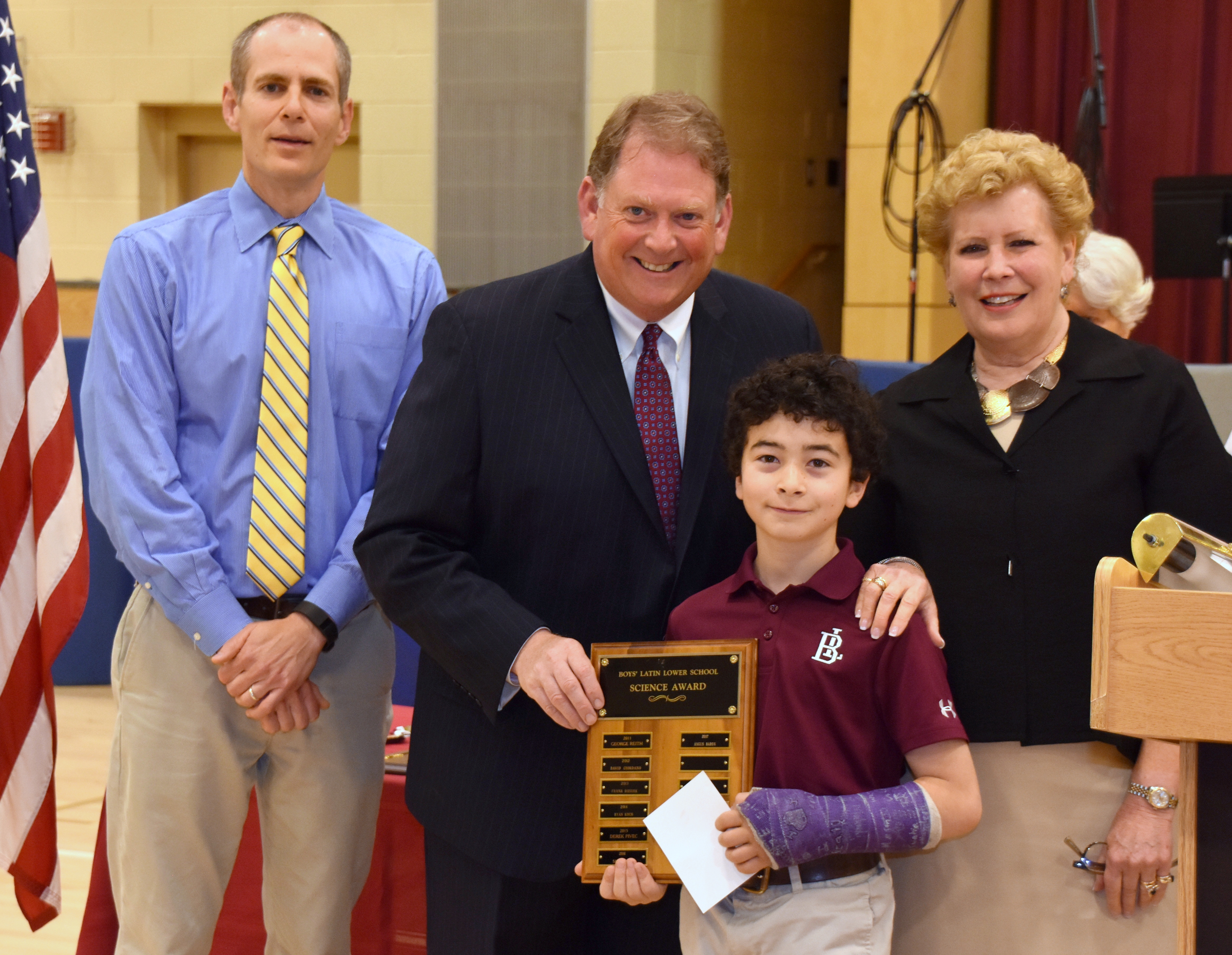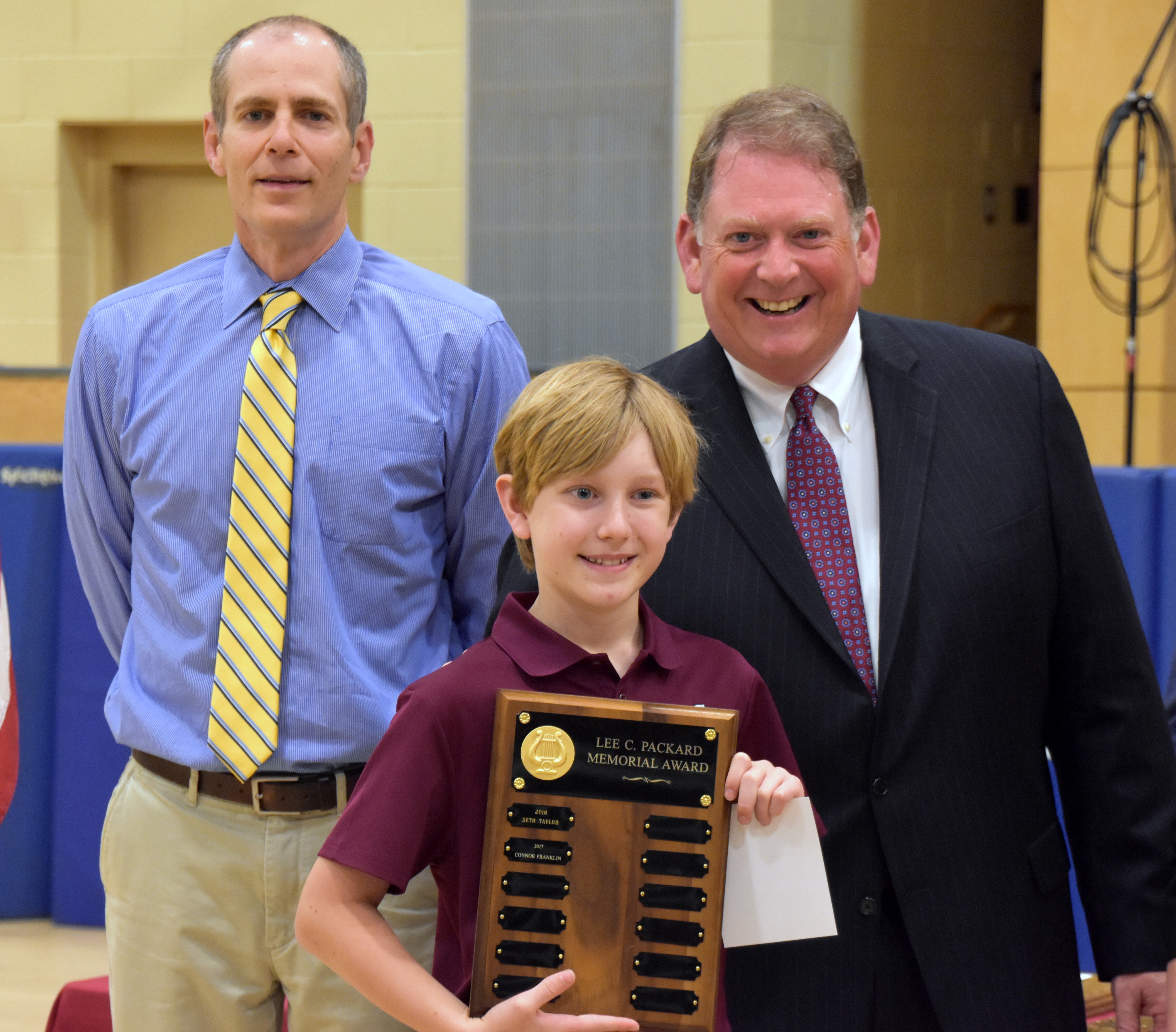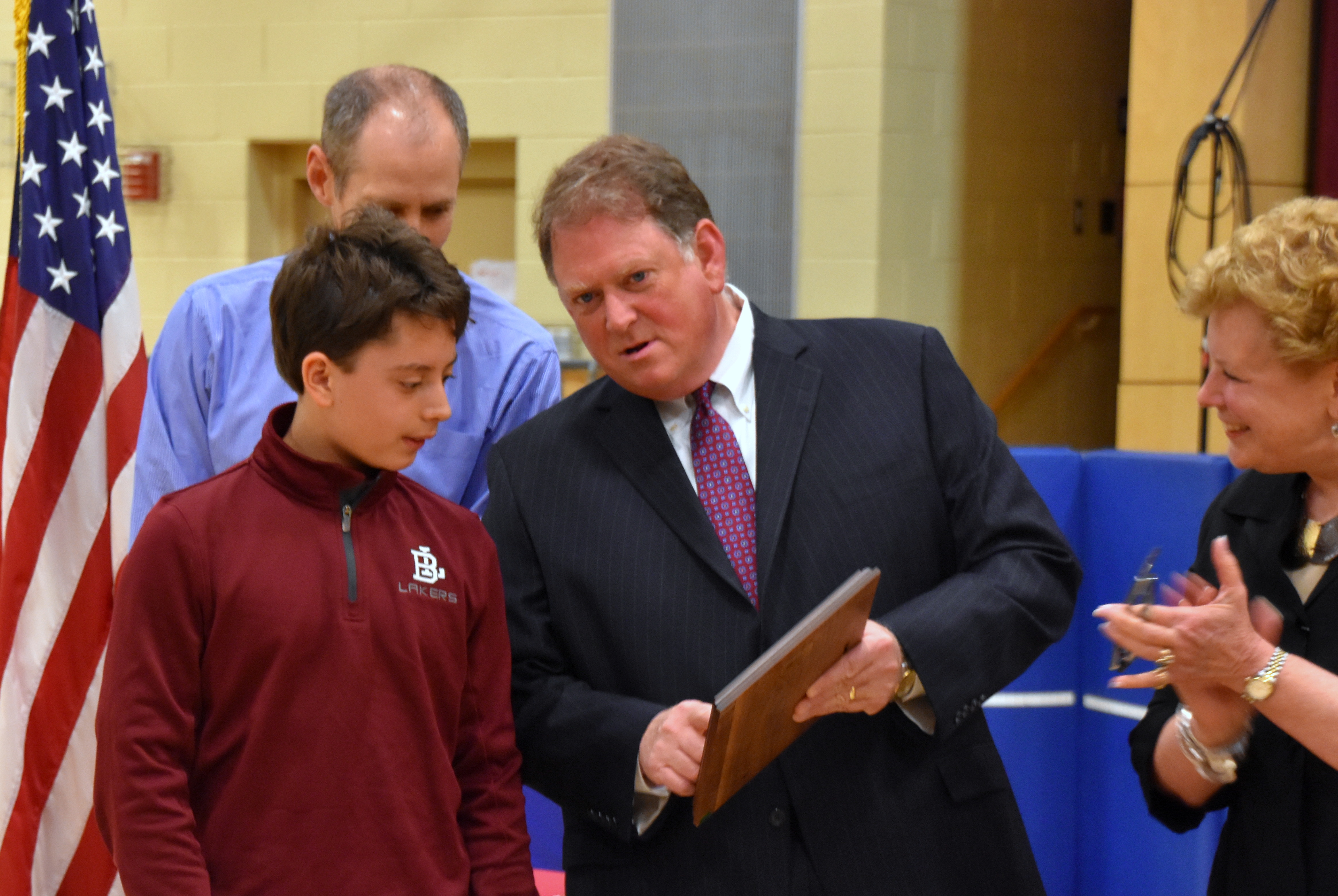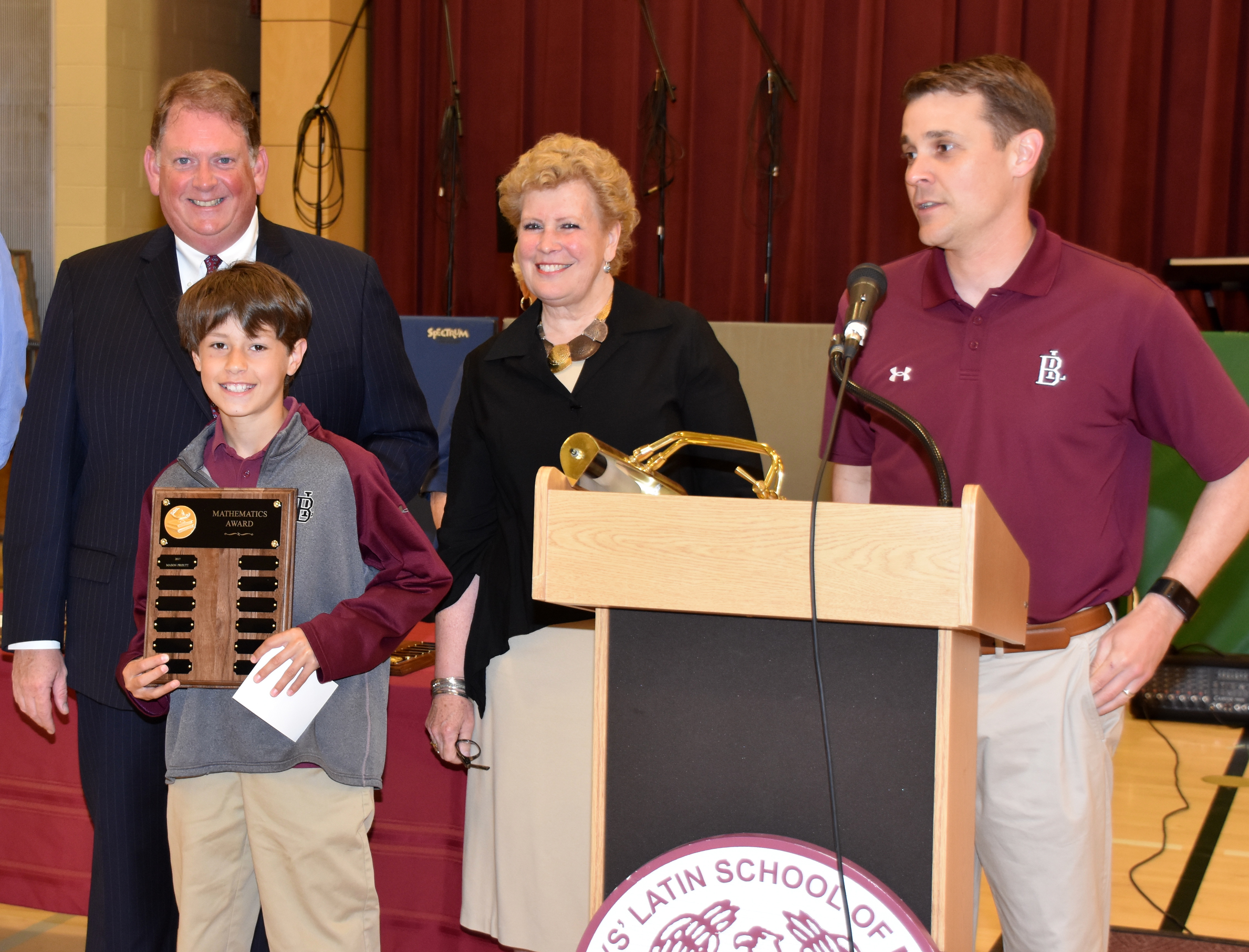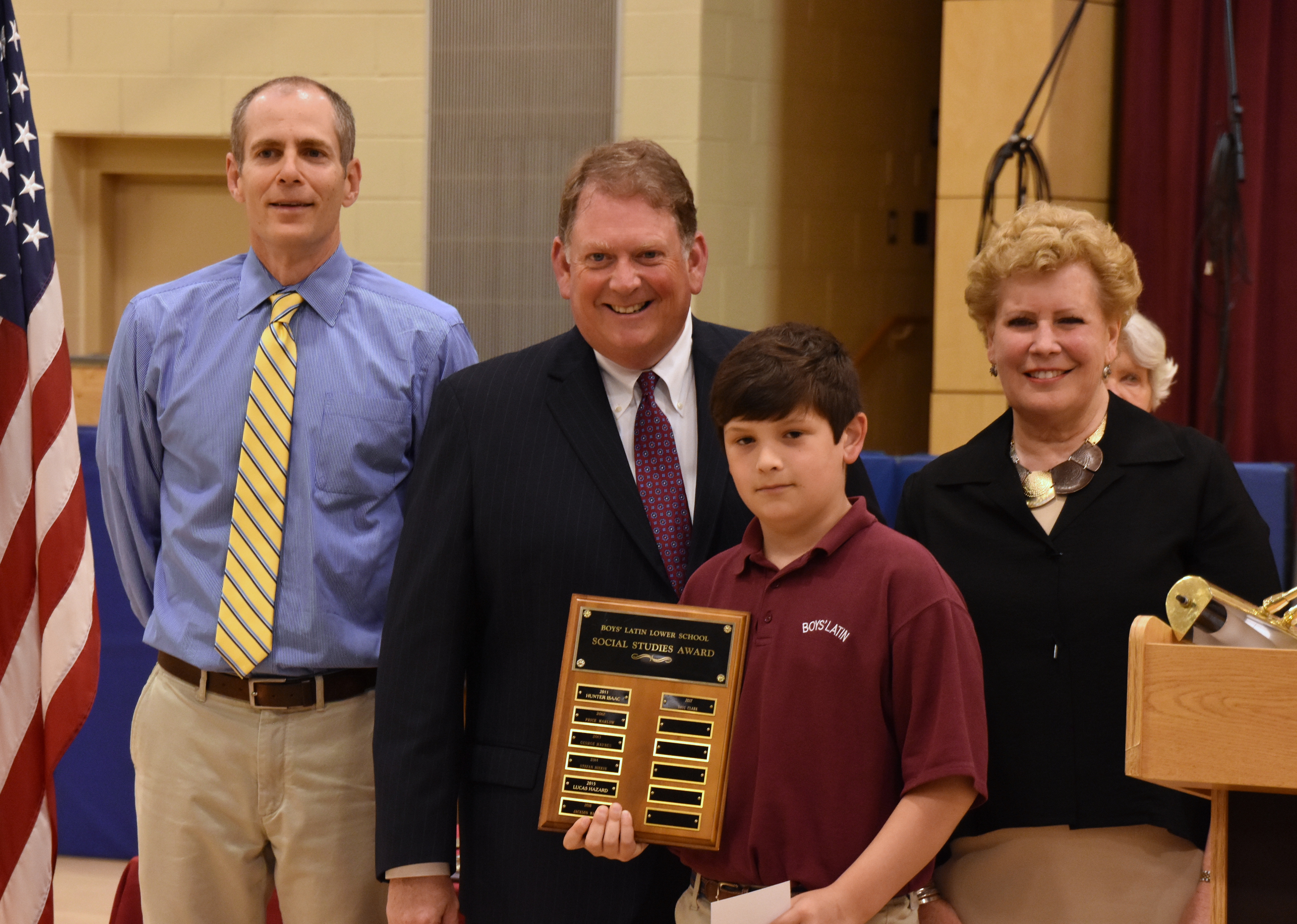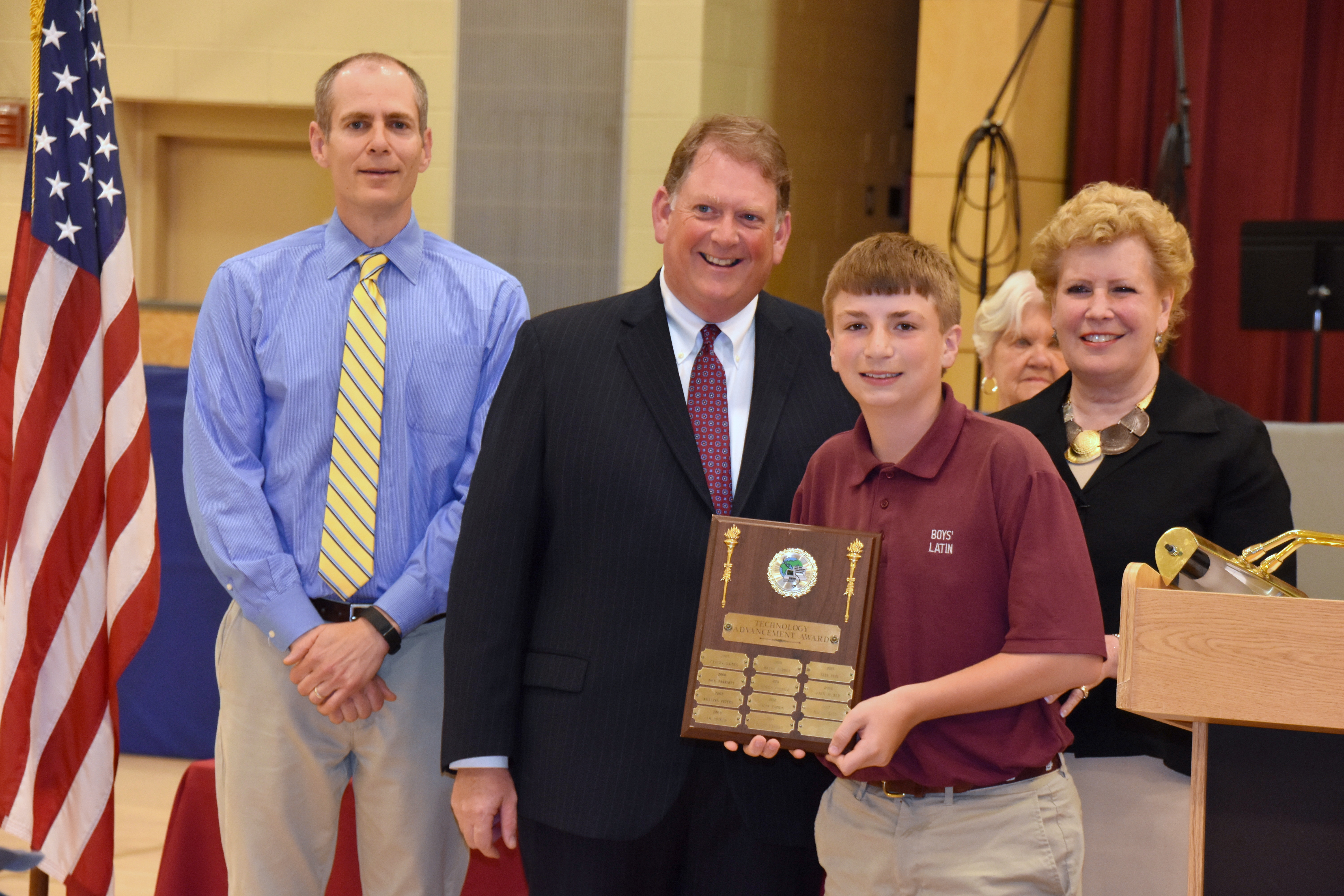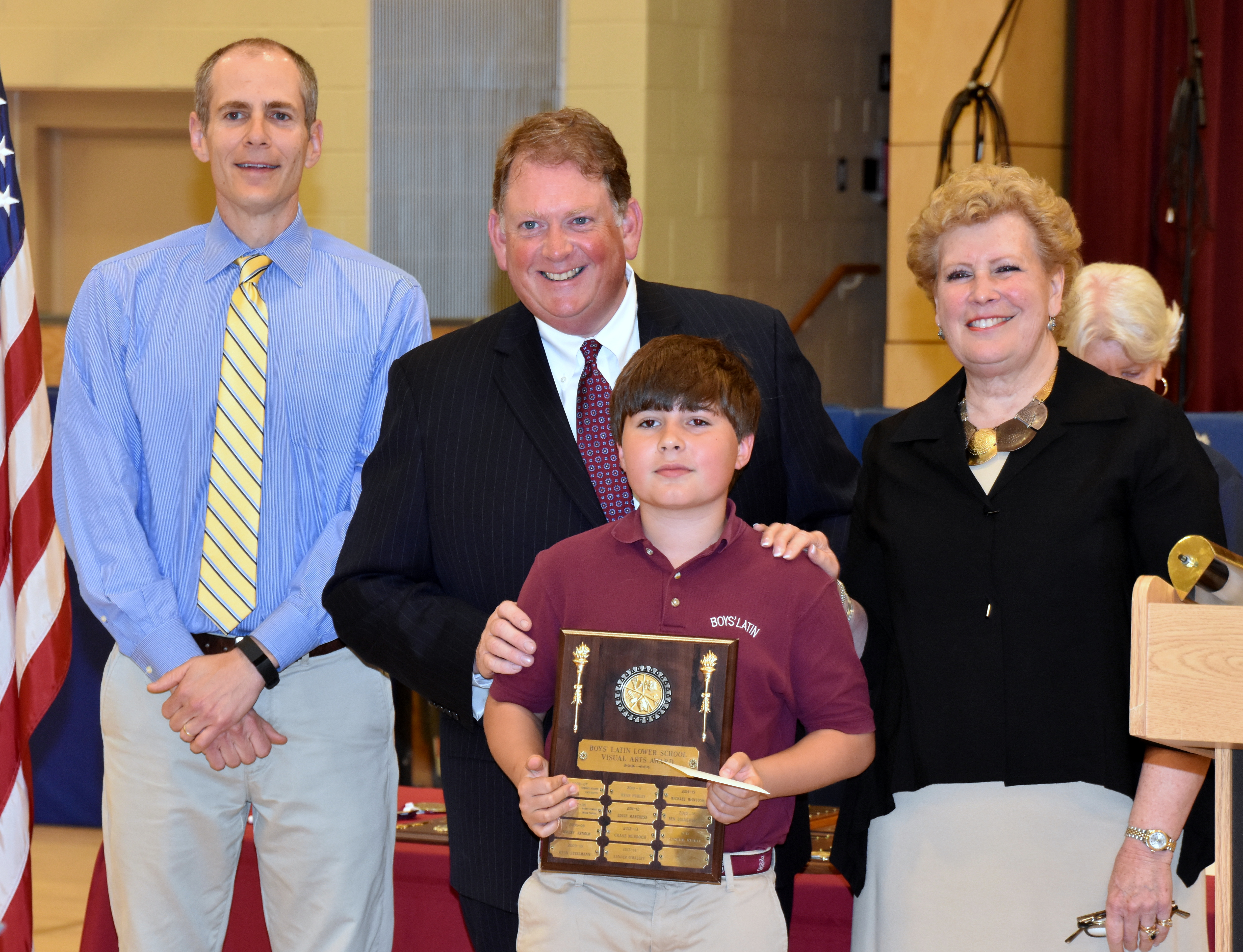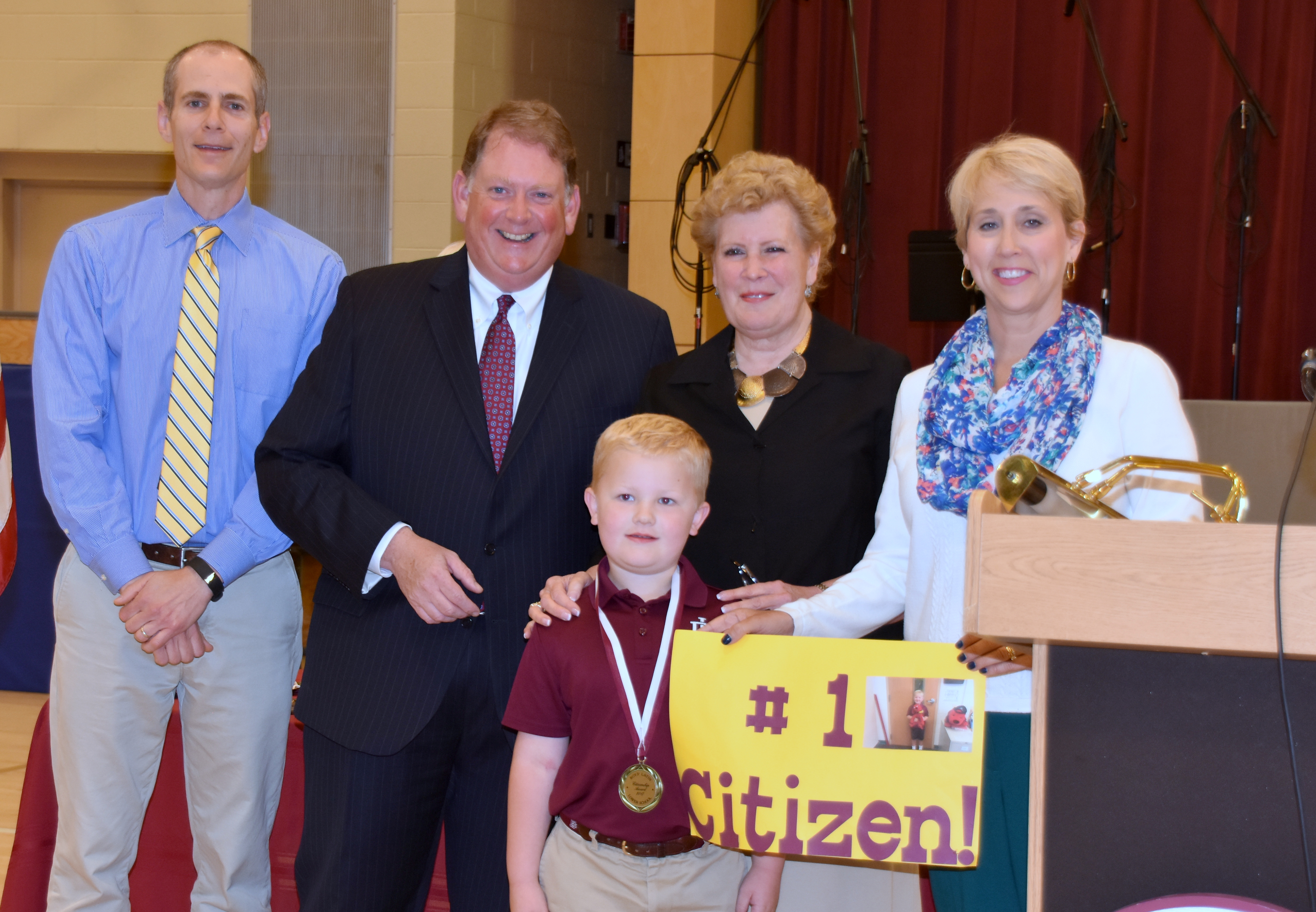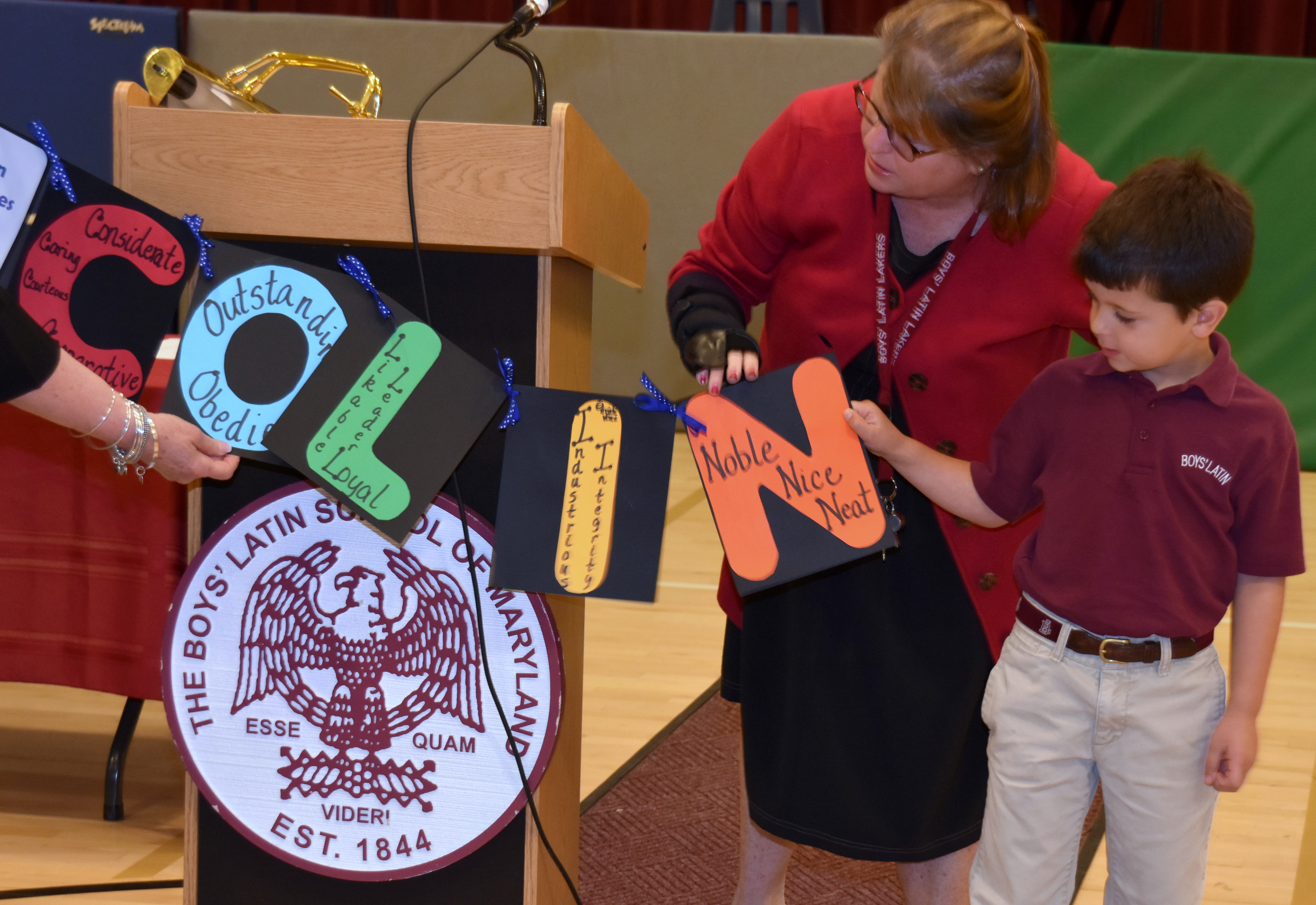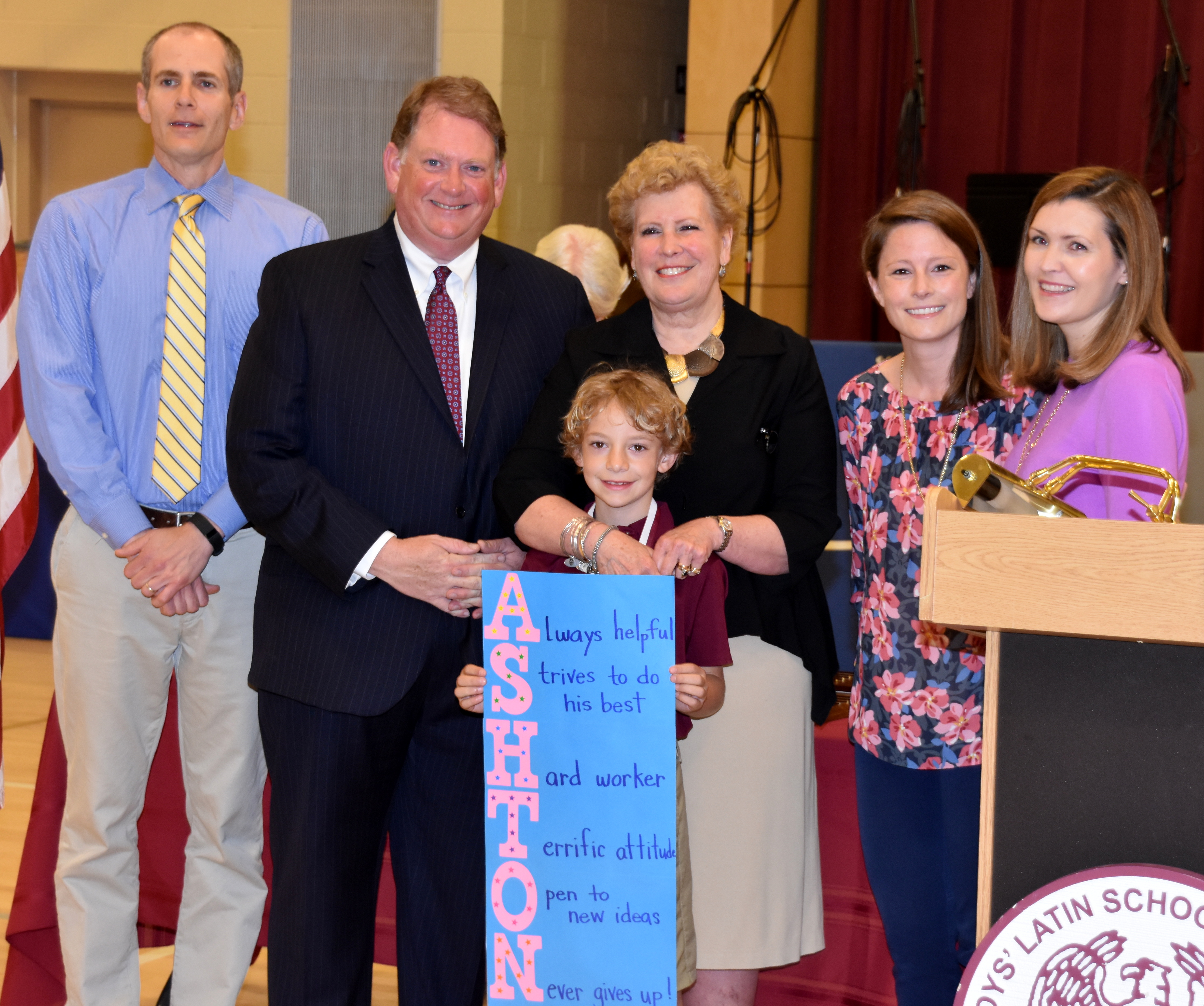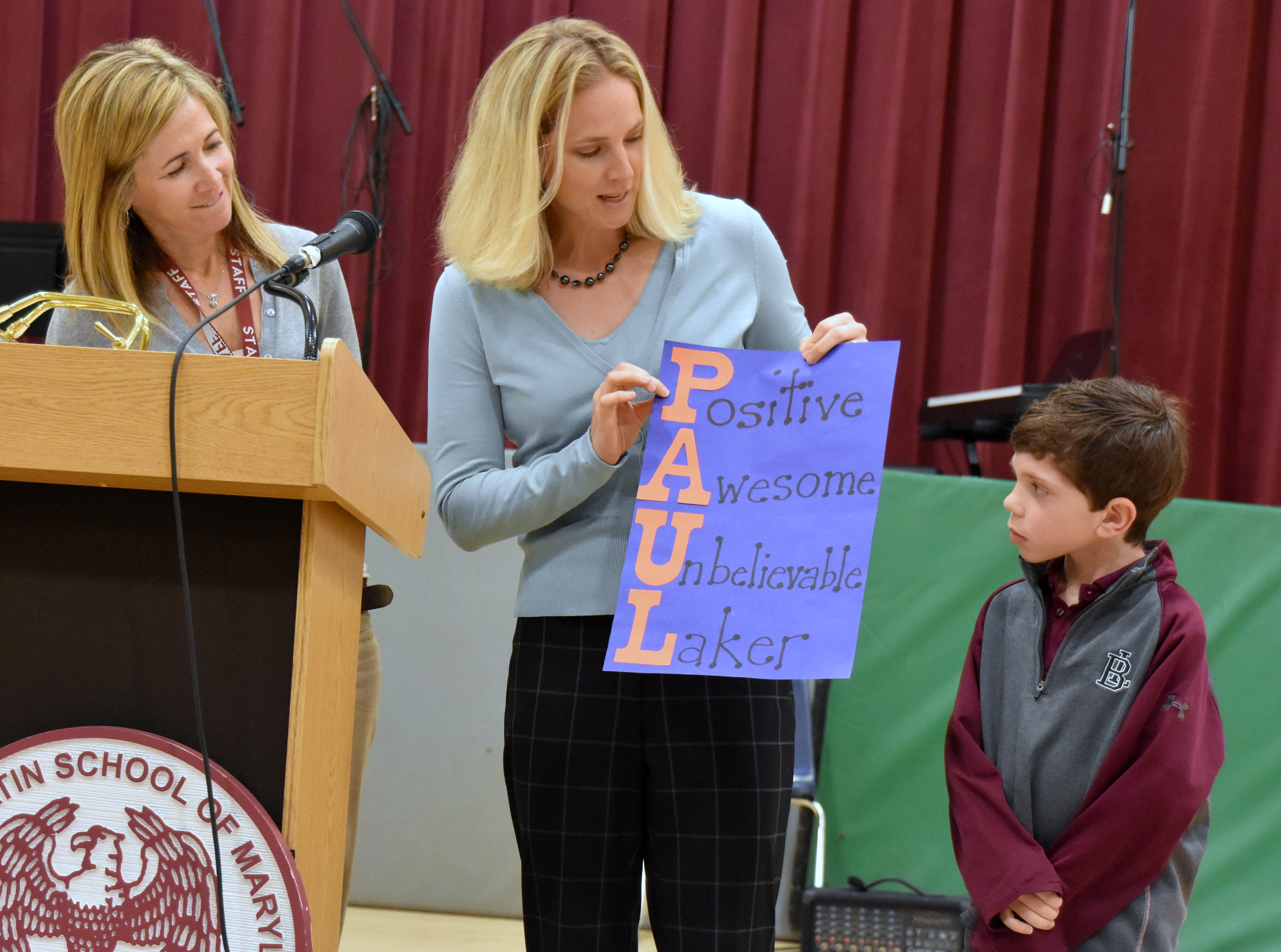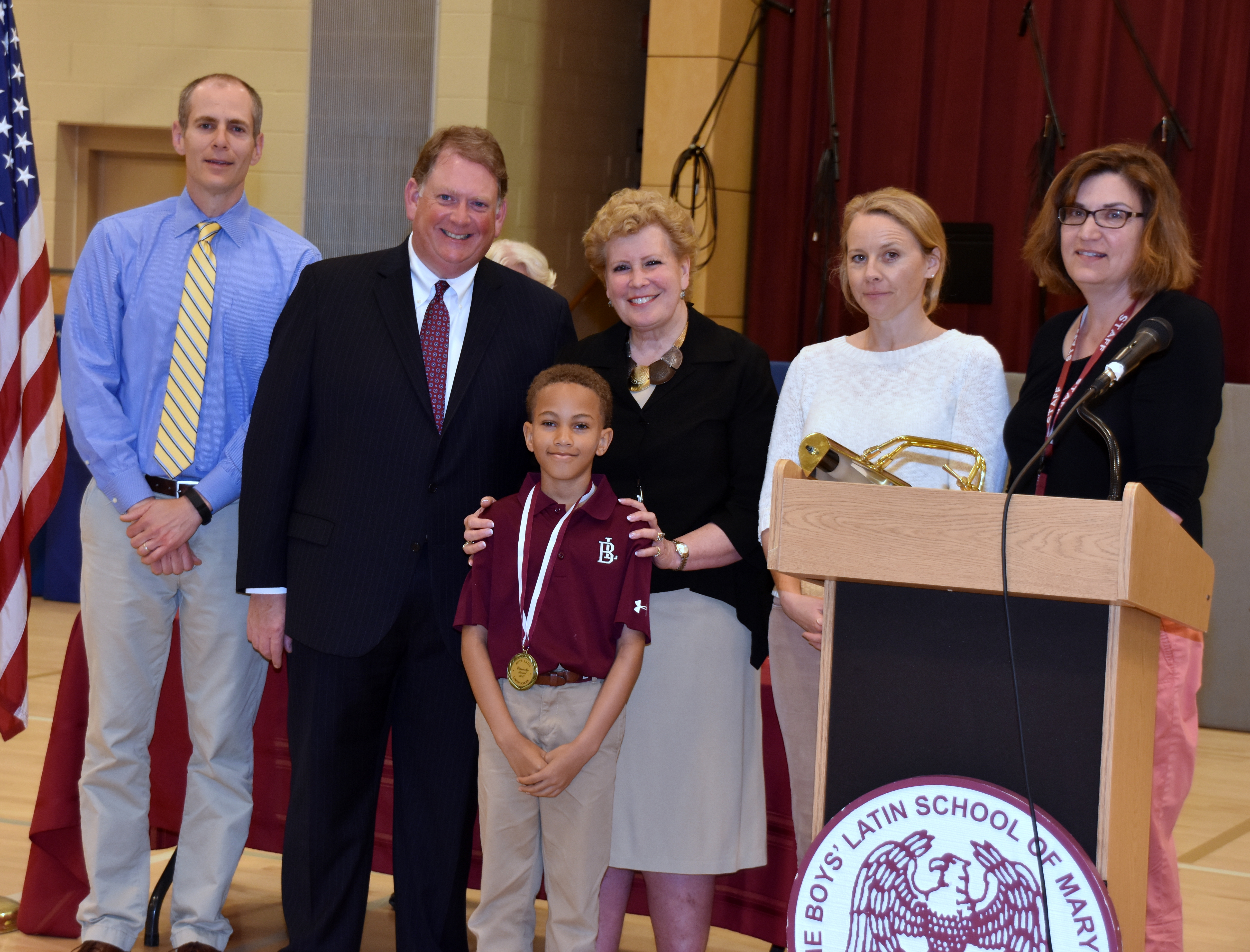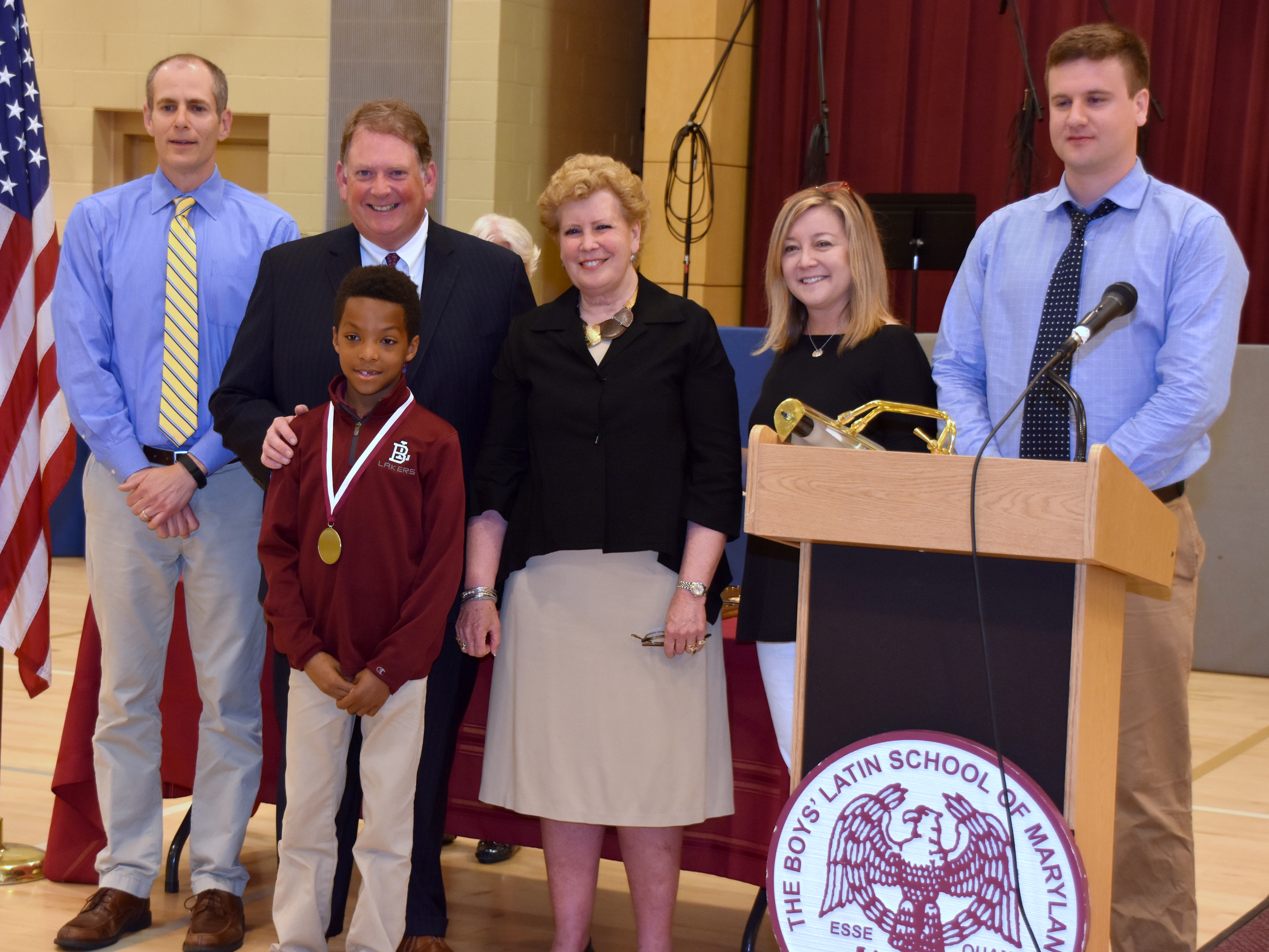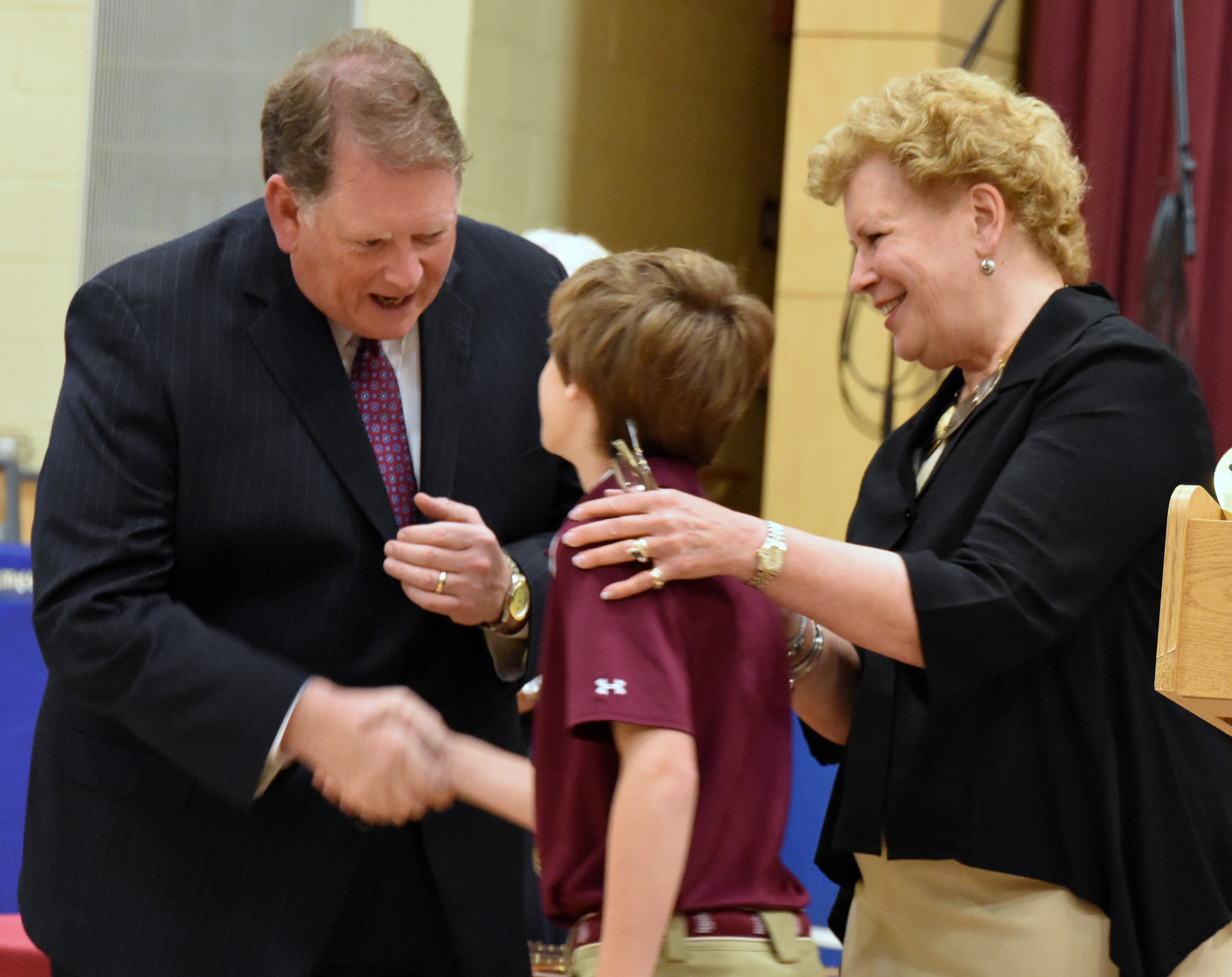 05/21/2017
For the second year in a row, the Boys' Latin Varsity Golf Team has won the MIAA B Conference Championship. At Saturday's championship round at Caves Valley Country Club, the Lakers won 16-5 over Annapolis Area Christian School (AACS).
"All of the boys played very well and it was a great way to cap off an undefeated season," says head varsity golf coach Charles Franklin.
Jack Halleron wrapped up an incredible freshman season - in which he also won the MIAA Individual Championship - by taking all three points in his match at #1.
"Jack's stellar play at the top of the lineup helped get the team off to a strong start in each and every match," says Franklin. "Senior Captain Drew Nicholas battled hard all afternoon, halving the back side against the #2 from AACS and helped his pairing win the team point. Jack and Drew gave the team a great start, winning 4.5 out of the 7 points available."
Following behind Jack and Drew were juniors Eric Freitag and Bryce Atkinson. Eric and Bryce played excellent golf in the Championship, each winning two of the three available points against their opponent.
"Eric and Bryce played some of their best golf in the Championship, a testament to their poise and competitiveness," says Franklin. "Both boys will be key players on next year's team as well and the future looks bright with these two talented rising seniors."
As the 5/6 pairing finished the round, both teams were waiting to see the results of this foursome to determine who would win the overall match. Boys' Latin had 9 points after the first two foursomes, with 11 points needed to win. If Garrett Glaeser and Willie Wright could contribute just two points, BL would be champions.
"Luckily for the Lakers, Senior Captain Garrett Glaeser dominated his match, ending it in the shortest amount of holes possible and winning all three points," says Franklin.
Sophomore Willie Wright also took all three points with an impressive birdie on the last hole to win his match and lock up the Championship for the Lakers. The final point totals from the individual match ups are:
Jack Halleron - 3 points and Drew Nicholas - .5 points (they won the team point)
Eric Freitag - 2 points and Bryce Atkinson - 2 points (they split the team point)
Garrett Glaeser - 3 points and Willie Wright - 3 points (they won the team point)
Jack Halleron & Drew Nicholas - 4.5 overall
Eric Freitag & Bryce Atkinson - 4.5 overall
Garrett Glaeser & Willie Wright - 7 overall
"The team performed at a high level all season long and these six boys, along with seniors Jordan Douglas and Max Kantz and sophomore Connor Stevens, helped the team to an undefeated regular season," adds Franklin. "The team enjoyed great support from parents and fans, and the students and faculty who showed up on Saturday at Caves Valley provided a huge lift to the boys' spirits."
Congratulations to all on a great season!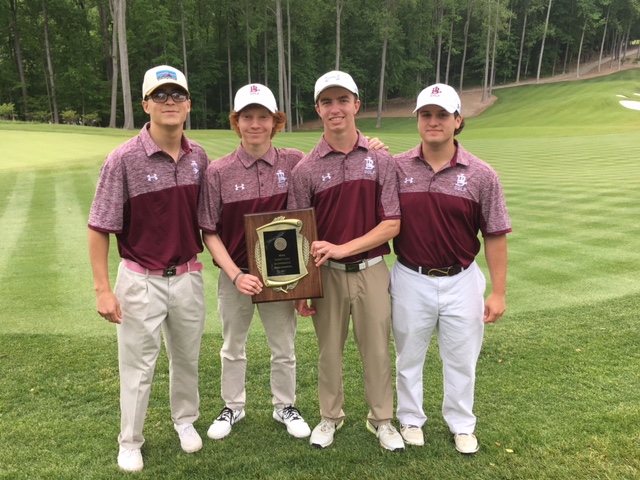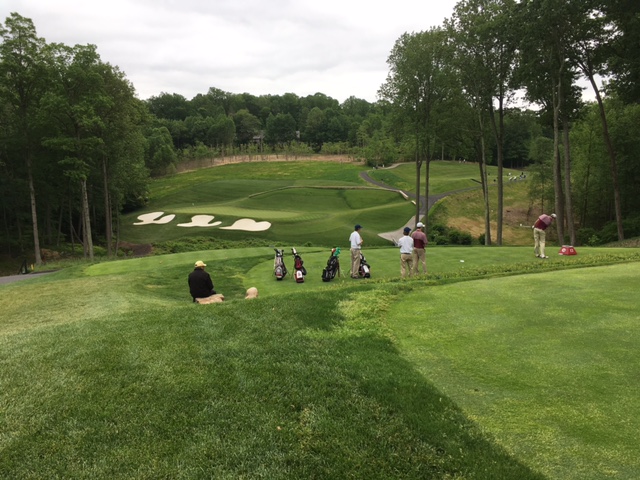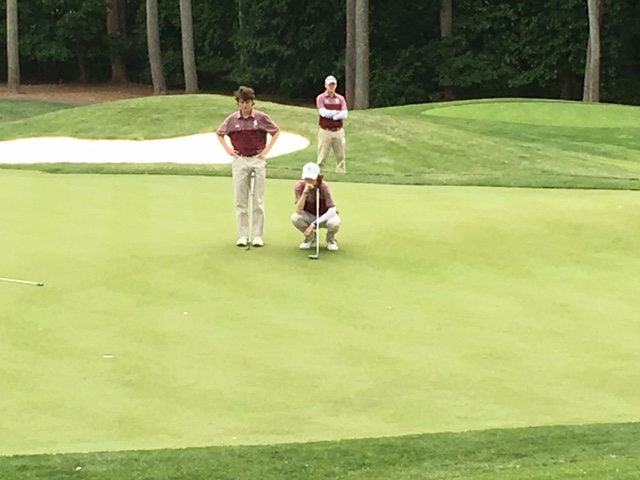 05/19/2017
In August 2015, Archer Senft - a then rising junior at McDonogh School - had an accident at Cape May. After diving into the surf, he hit a sandbar which shattered his neck and instantly rendered him a quadriplegic. Over the past two years, many individuals in the Boys' Latin community have rallied around Archer to support him in his recovery.
We are excited to share that Archer will be entering the School of Engineering at the University of Pennsylvania this fall, and he has been invited to show his artwork at Sotheby's Art Gallery in Baltimore from June 8-July 30. The show will highlight his amazing work and celebrate what is possible, despite being paralyzed from the shoulders down. The event will include a retrospective of his personal journey since his injury and showcase works in a new medium - digital art. Limited edition digital prints will be offered for purchase. In addition, new designs for Slimeyard Slimes, a collection of t-shirts and ties designed by Archer, will also be on display.
Click here for additional information on the show location and times.
05/19/2017
Yesterday afternoon, BL's Varsity Baseball team defeated Glenelg Country School 21-3. Ned Ruffin completed five innings allowing only four hits. Jackson Gazin went 4-5, and Mark Lopez had two hits (Double, HR). The Lakers have won 14 of their last 16 games, 13 of which are conference wins. Currently, the team's margin for victory is 9.9 runs per game. The Lakers will advance to the MIAA B conference championship game on Sunday at 1 pm at Harford Community College. This newly constructed venue has an artificial turf field and is a great venue to watch baseball. Admission is $8.
Earlier this week, Coach Franklin's Varsity Golf crew beat the Patriots of John Carroll in their semifinal match, 13.5 -7.5. Jack Halleron and Garrett Glaeser swept their opponents. Willy Wright and Drew Nicholas earned 2.5 points. Eric Freitag and Bryce Atkinson earned a point. The team advanced to the championship final round at Caves Valley Country Club on Saturday, starting at 1:18 pm. Please come out and support the Lakers. The weather looks to be beautiful.
Coach Farrell and his #2 seed Varsity Lacrosse team will play the winner of the #3 McDonogh vs. #6 St. Mary's game. The semi-final game will take place at Johns Hopkins University at 7:30 pm on Monday, May 22. Tickets are available in advance at the Student Store for $10 and at the gate the day of the game for $12.
In Varsity Tennis, the A conference doubles semi-finals were held Wednesday versus Calvert Hall. Our boys fought but eventfully lost both matches. Congratulations to Ryan Stellmann, Logan McWilliams, Theo Labonte-Clark and Ryan Hurley for their great efforts.
Go Lakers!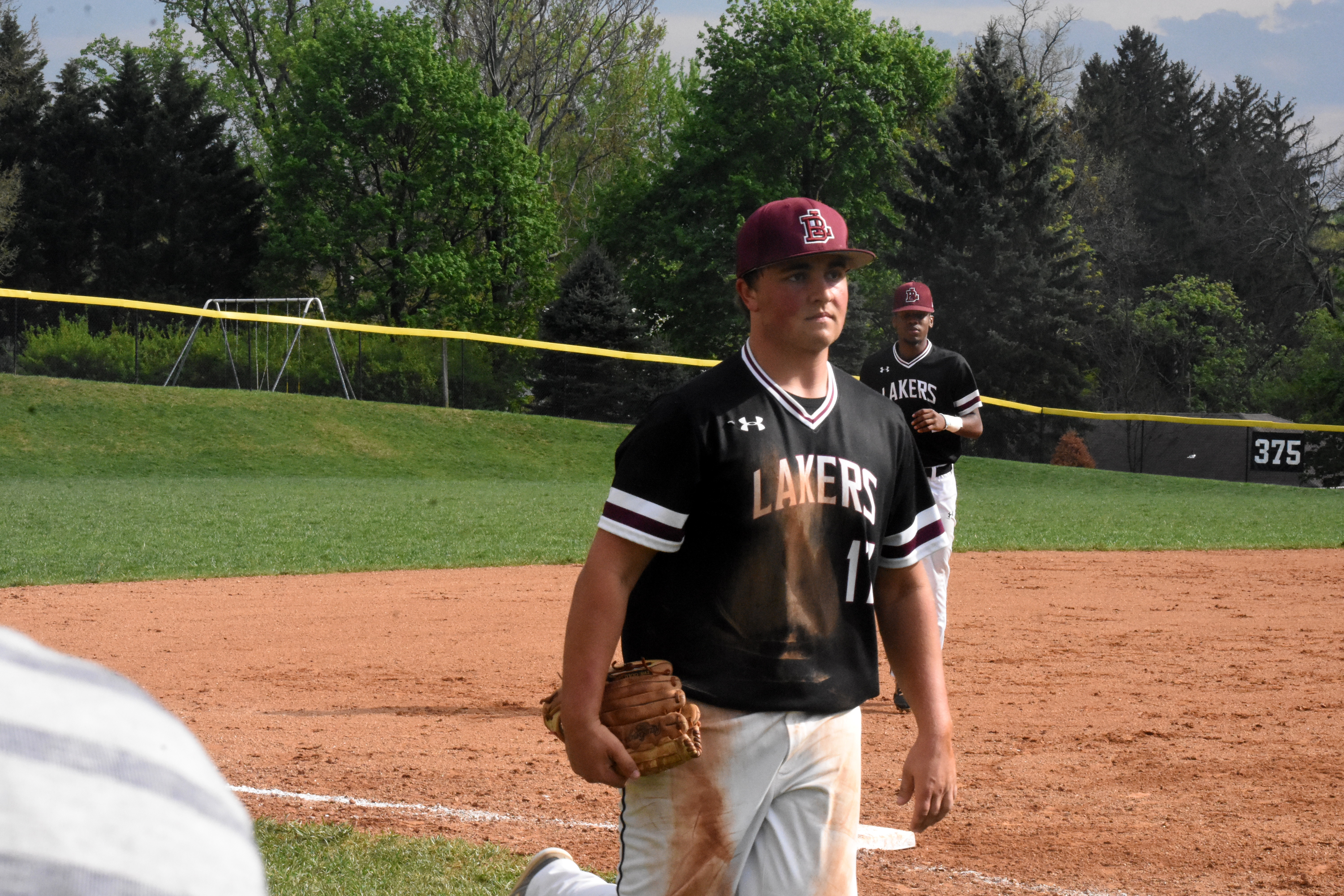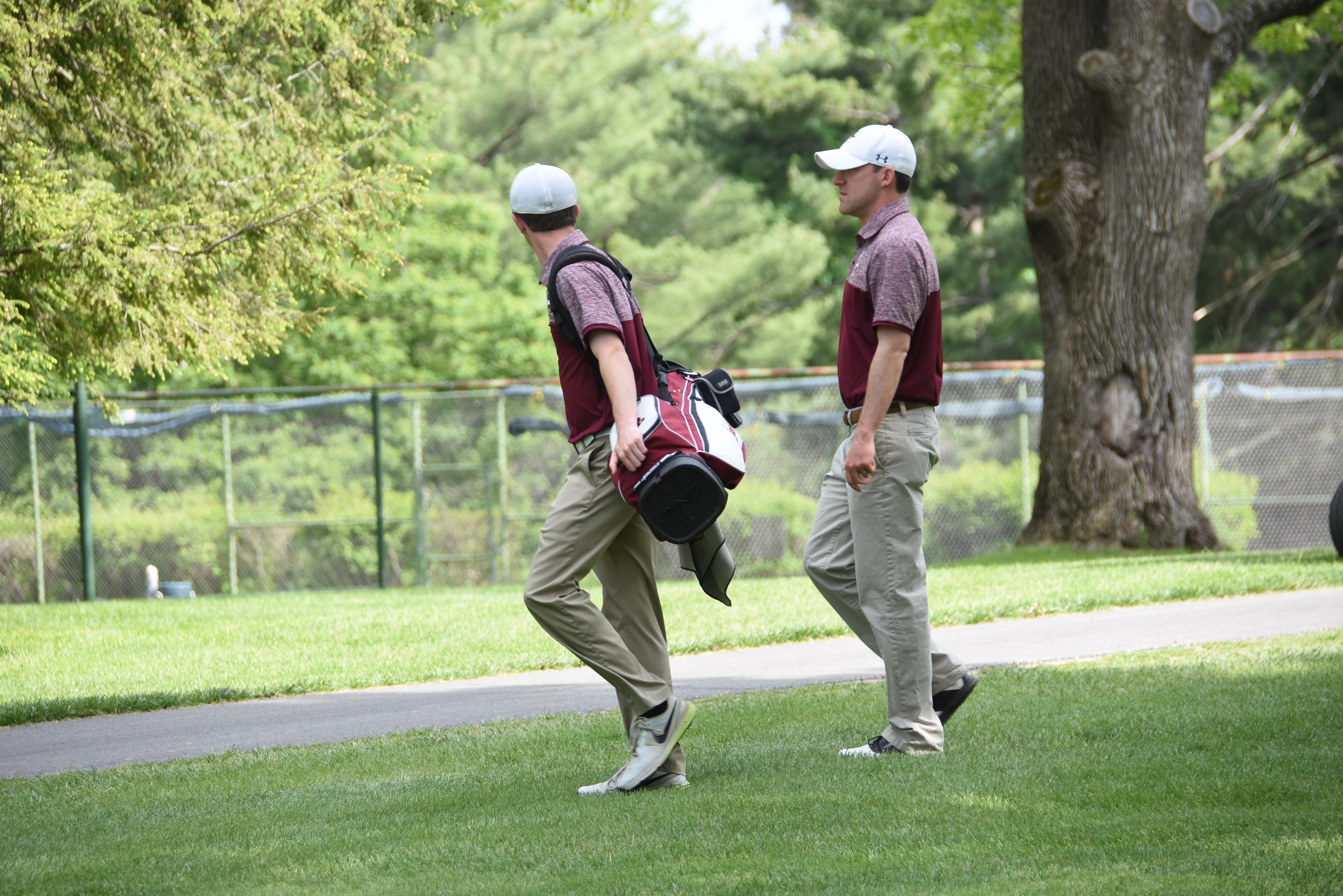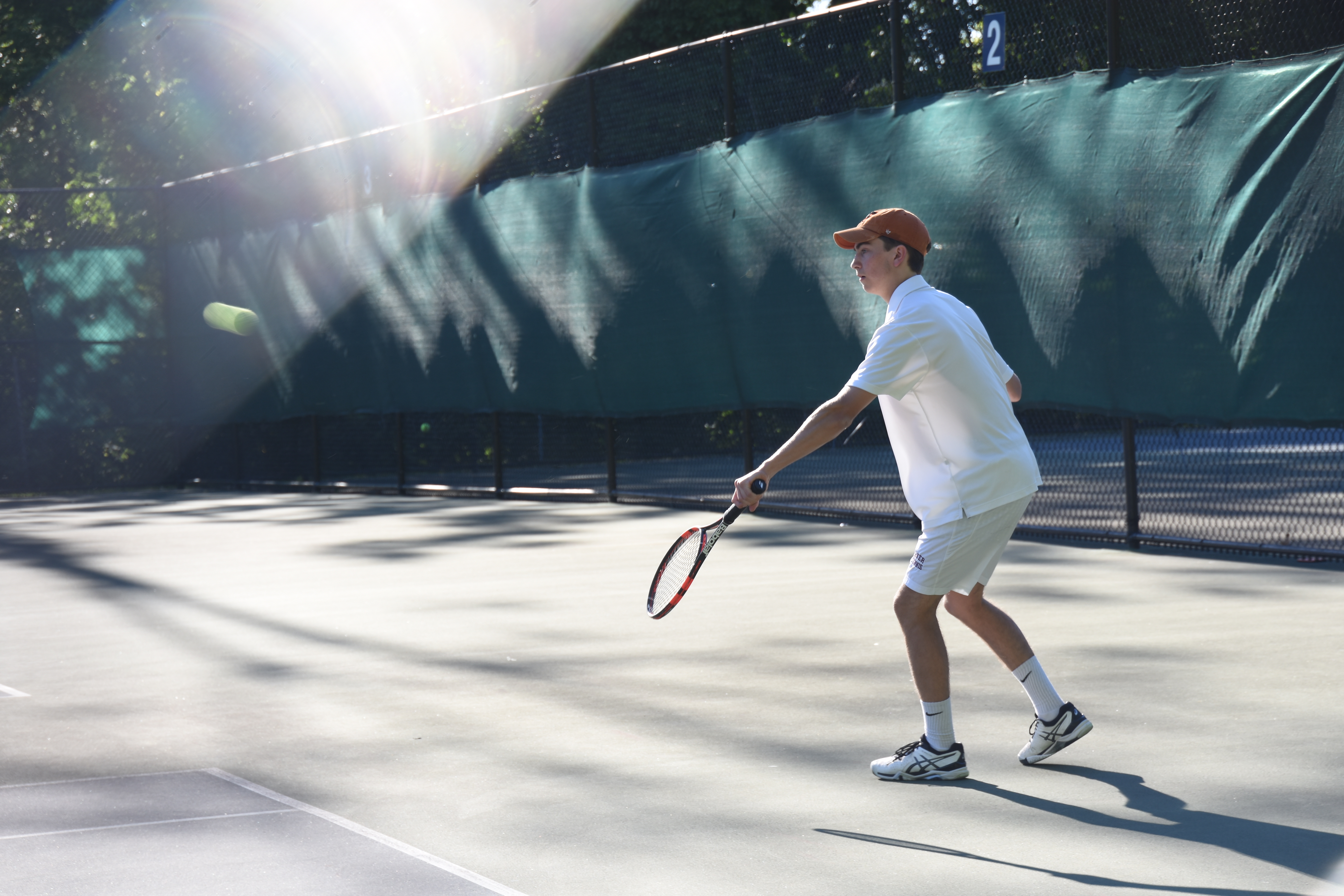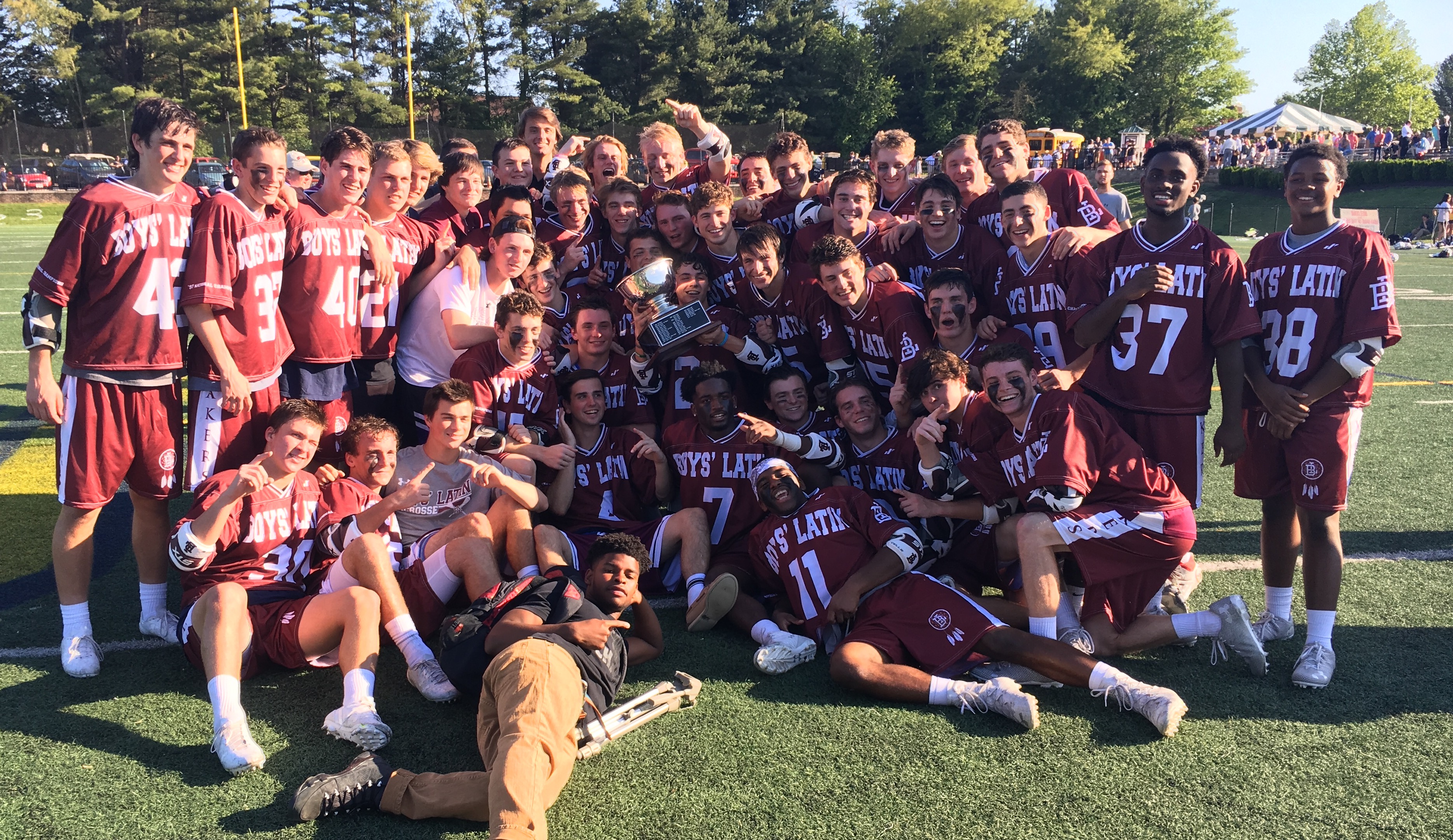 05/19/2017
In anticipation of Monday's varsity lacrosse playoff game, two Boys' Latin juniors - Matt Brandau and Chris Brandau - were recently highlighted in the Baltimore Sun. The twin brothers talked about their shared love of friendly competition both on and off the field. Click here to read the full article.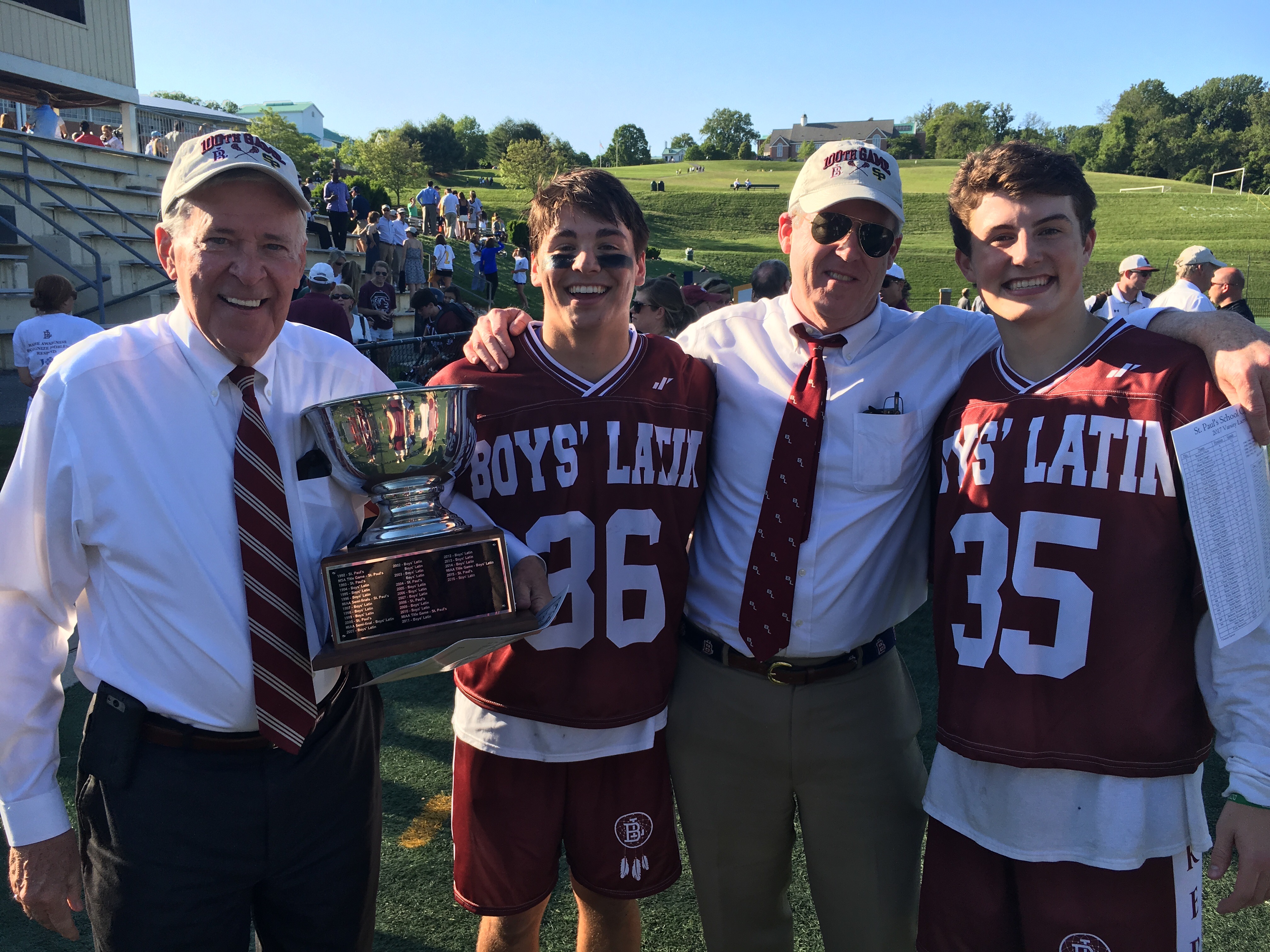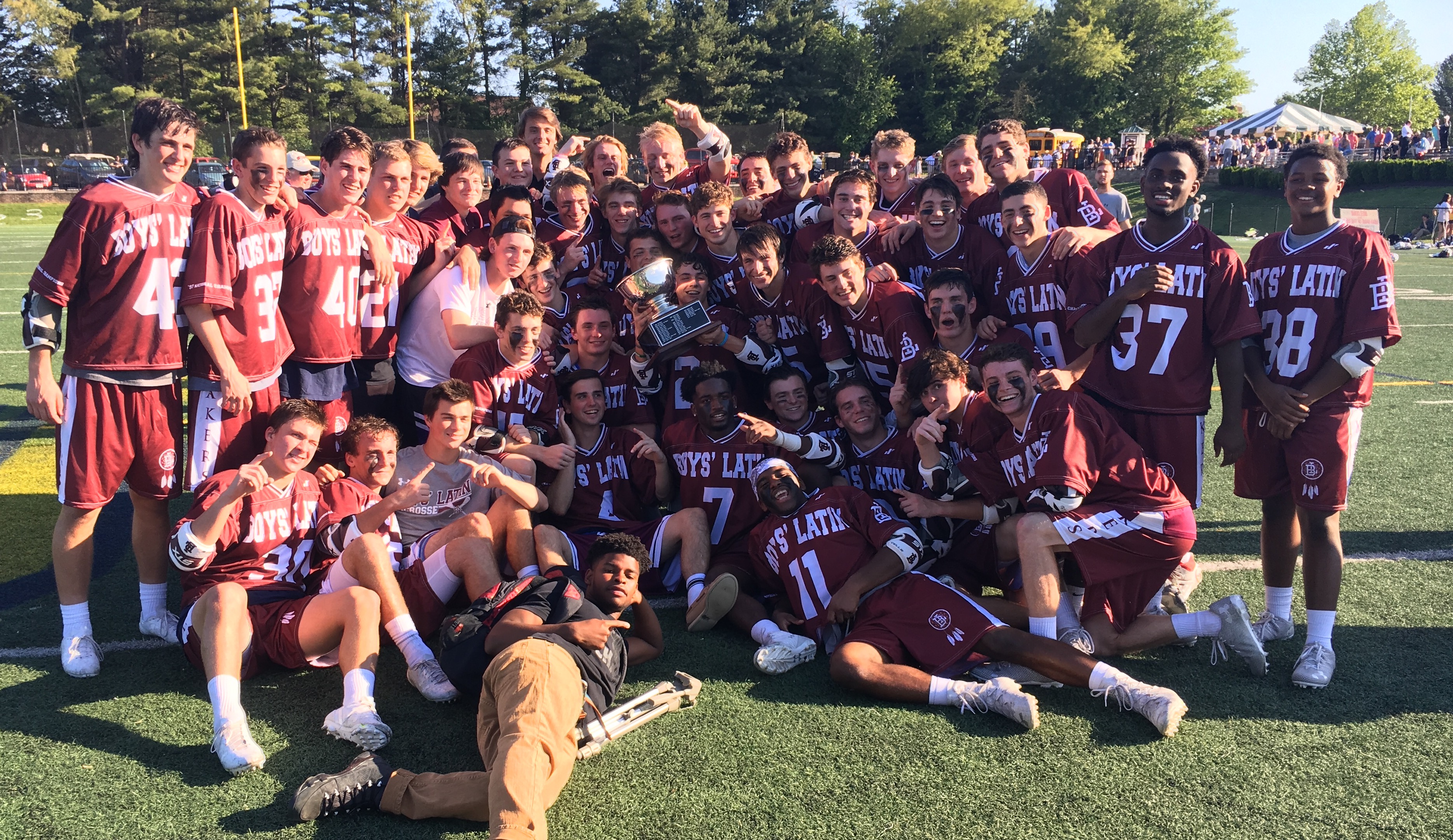 05/18/2017
Last night, our lower school celebrated the arts at the Spring Art Show and Concert. Families, faculty and staff first joined in the Erdhardt Hall Gallery to view and admire the many amazing works of art that our boys have created this year. After touring the art gallery, everyone headed to the Iglehart Center for a joyful evening of music. It was an amazing performance - click here to see a short video of the musicians in action.
Congratulations to all of our boys on a job well done!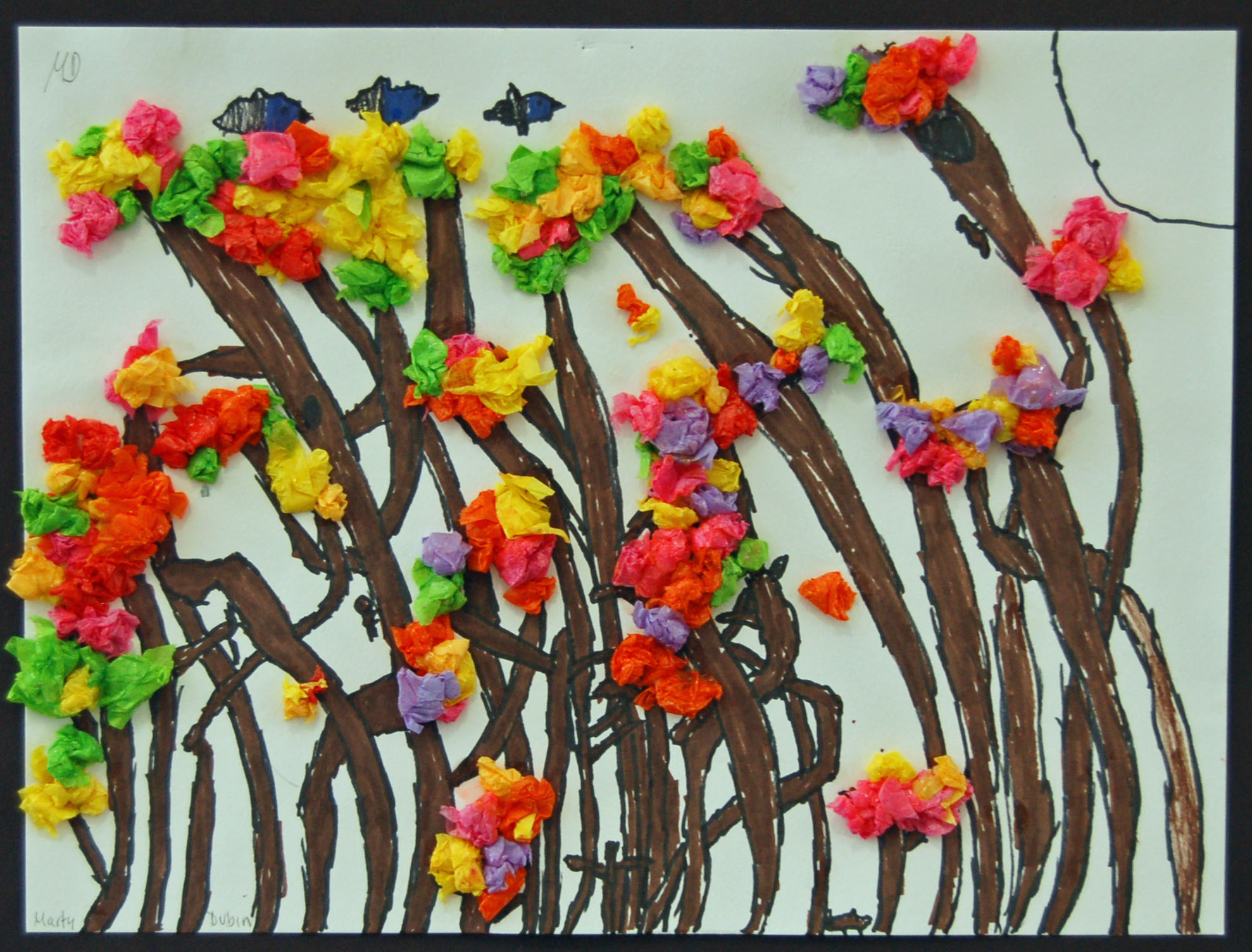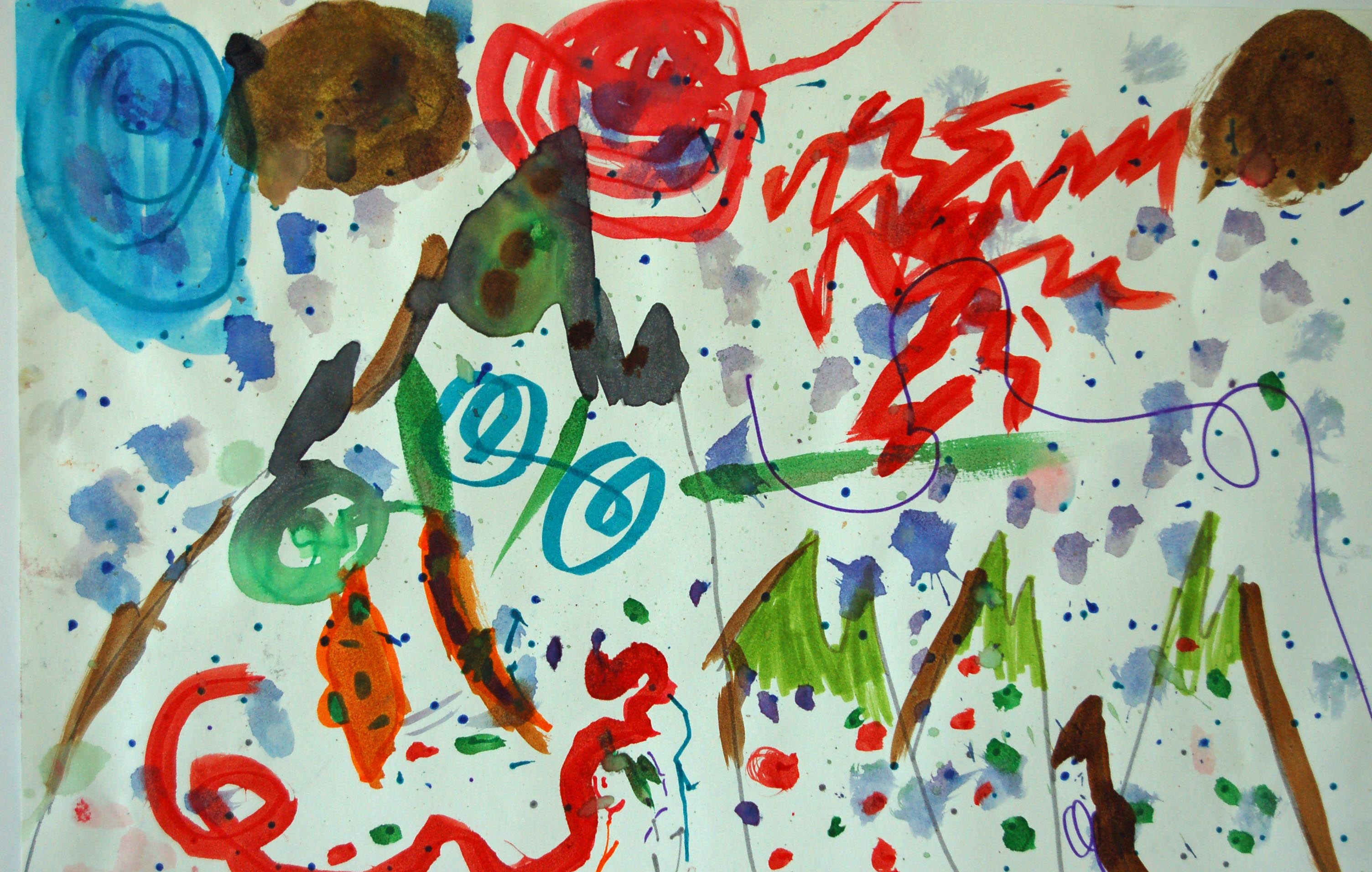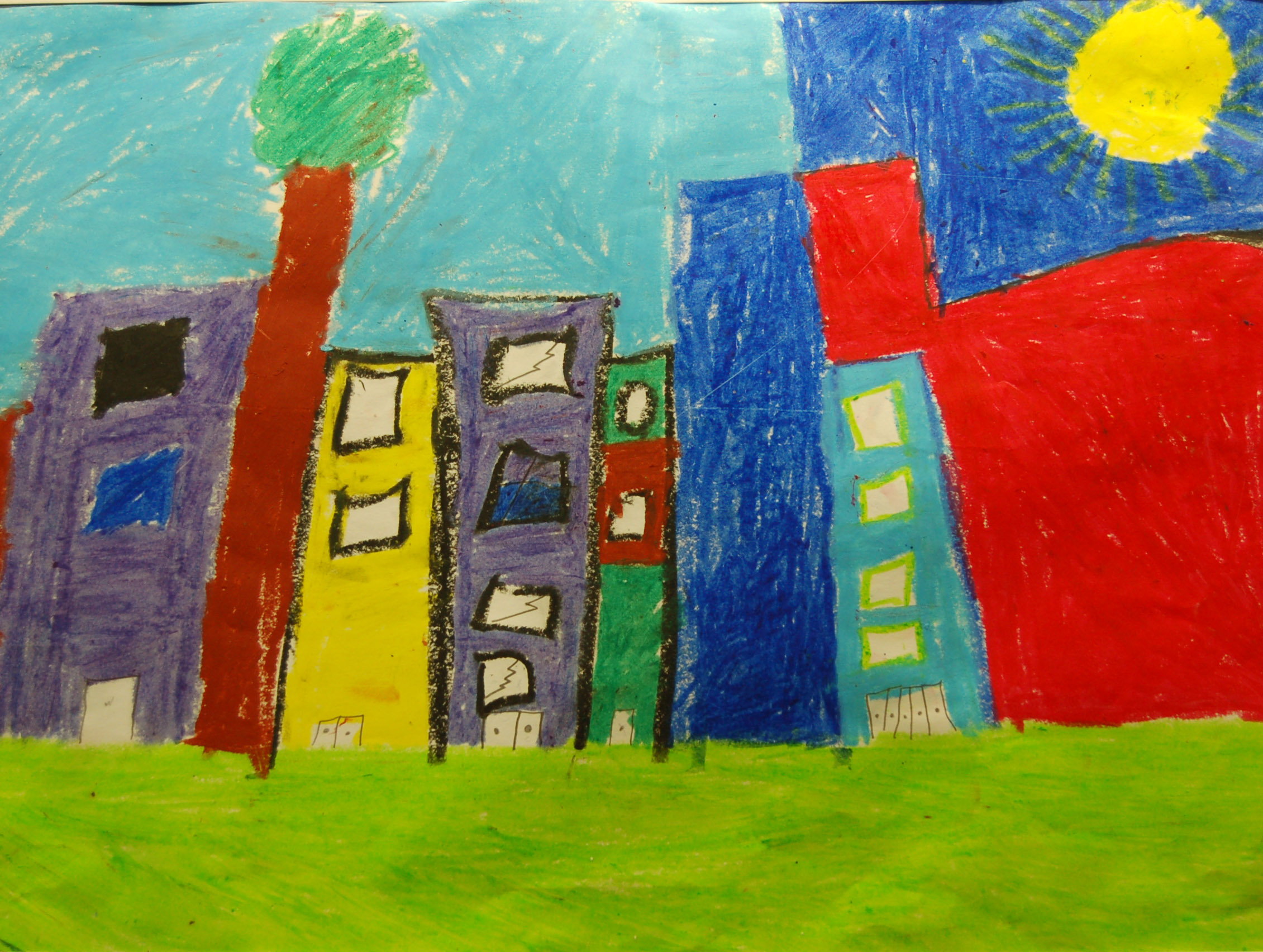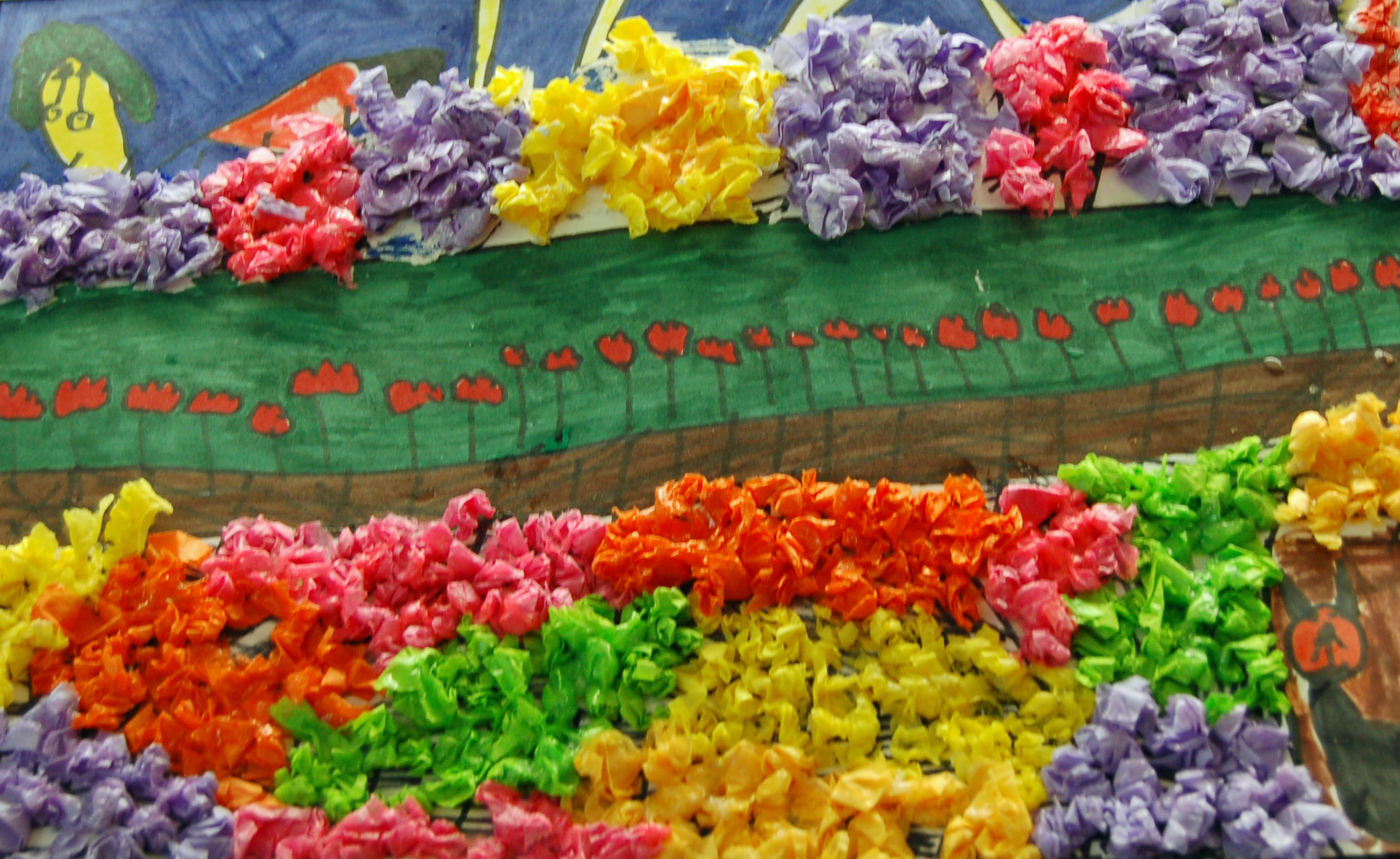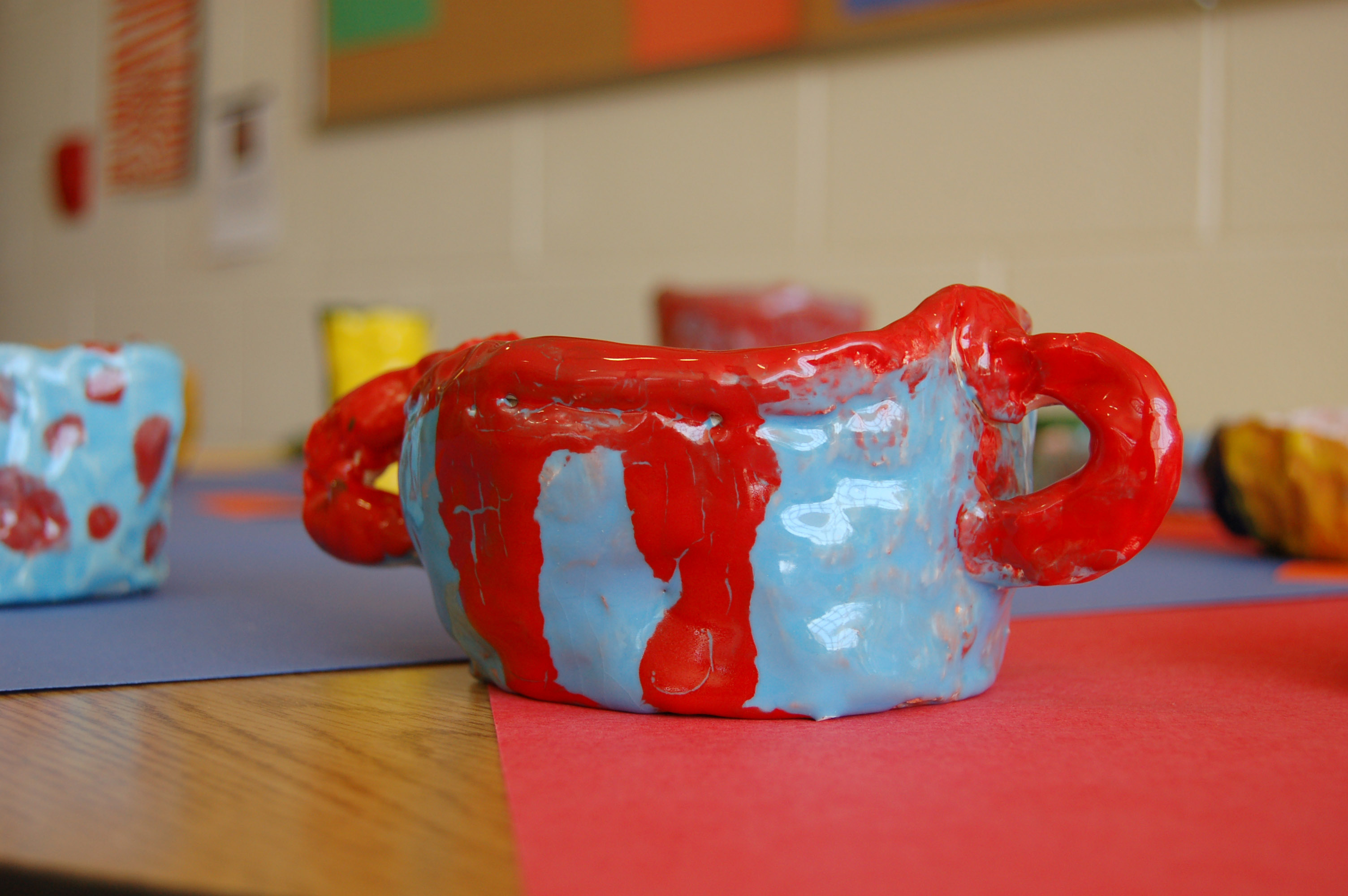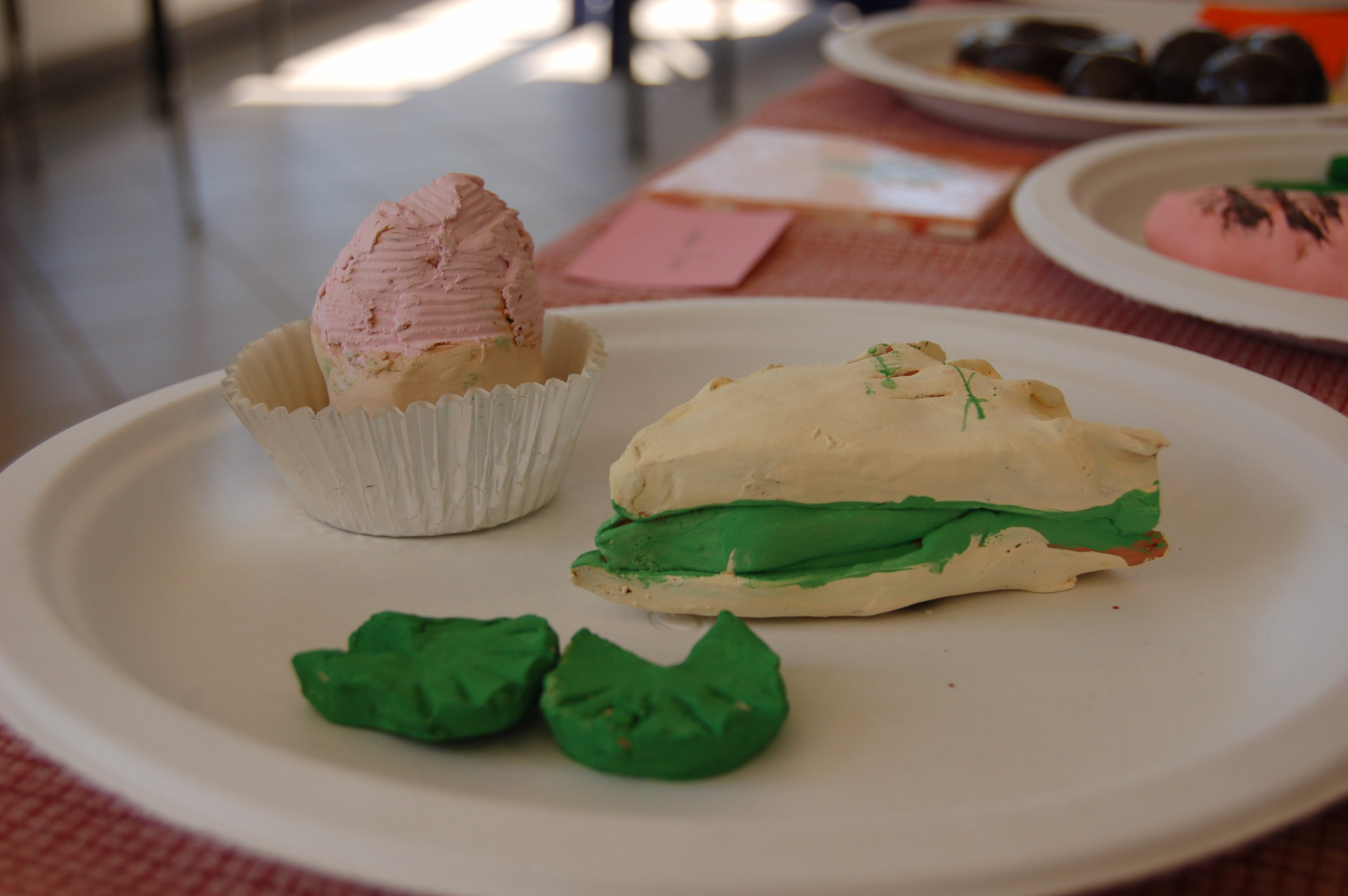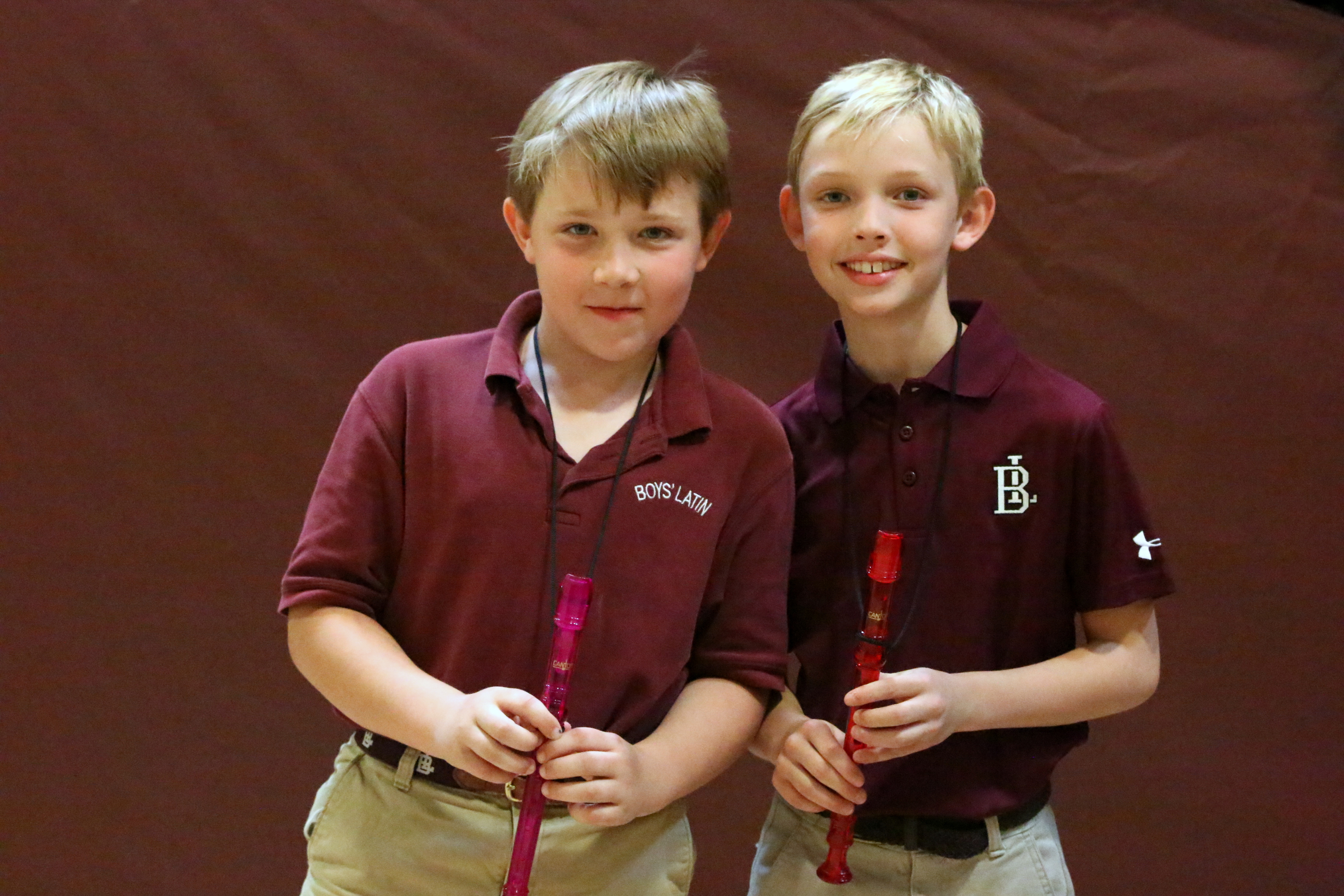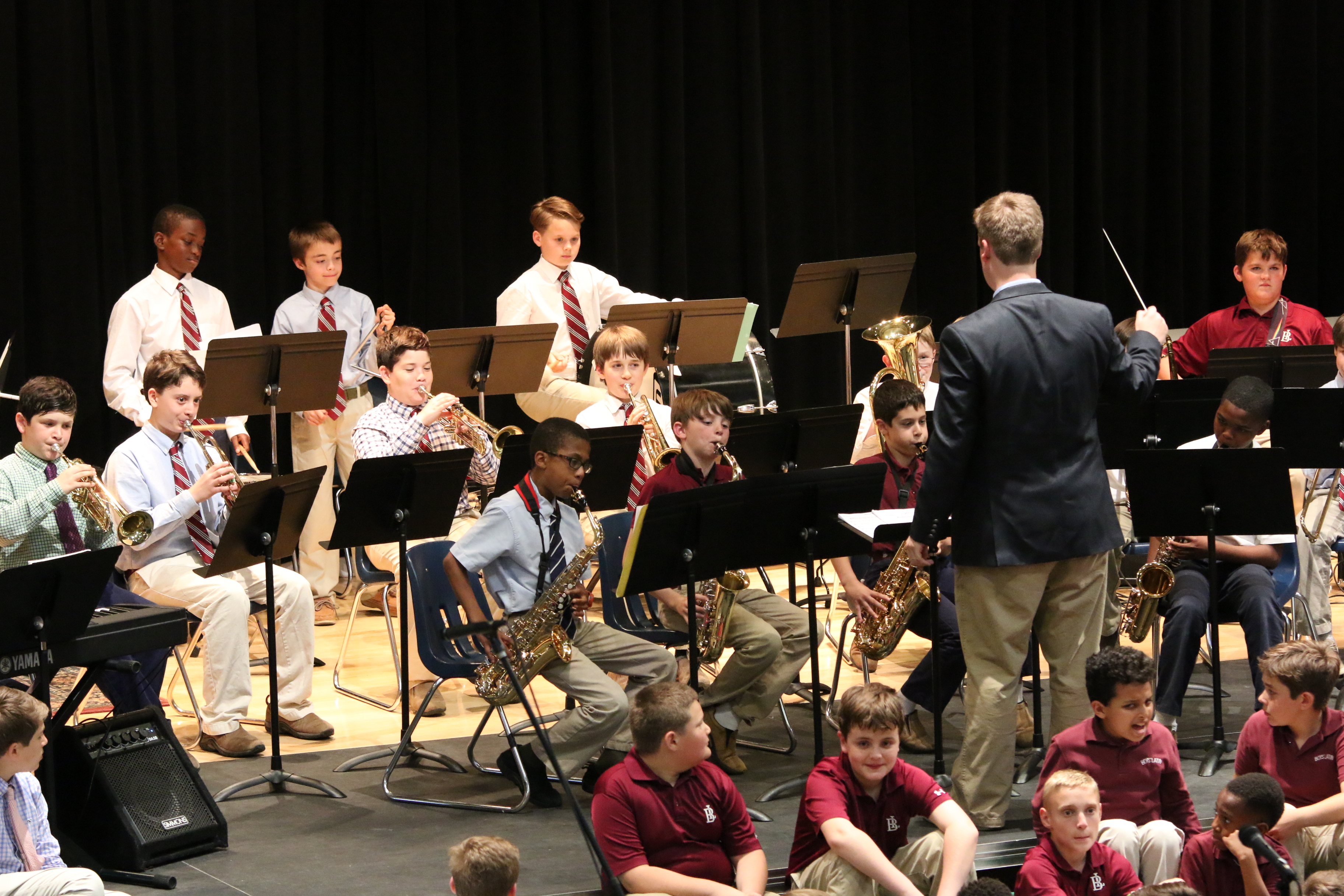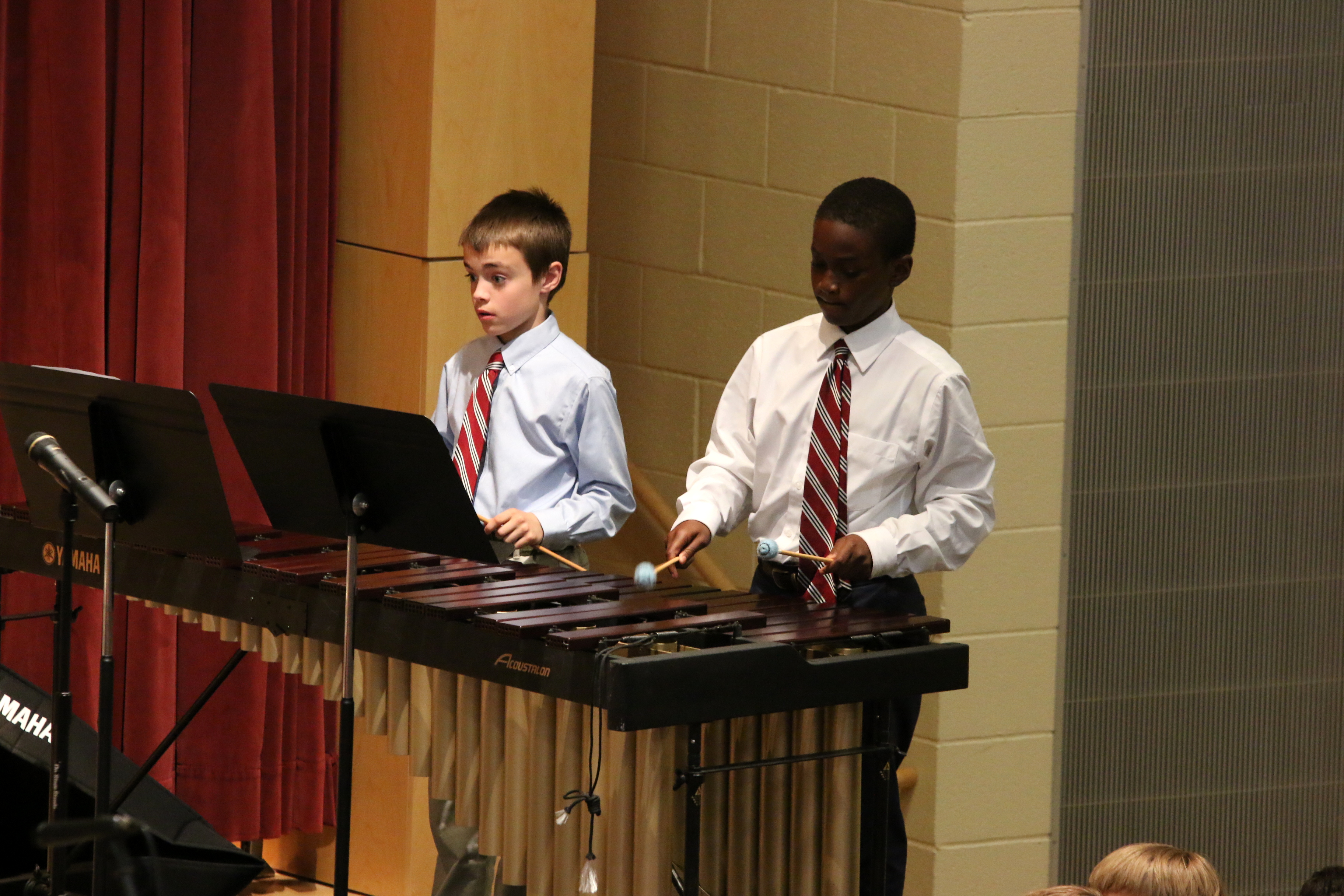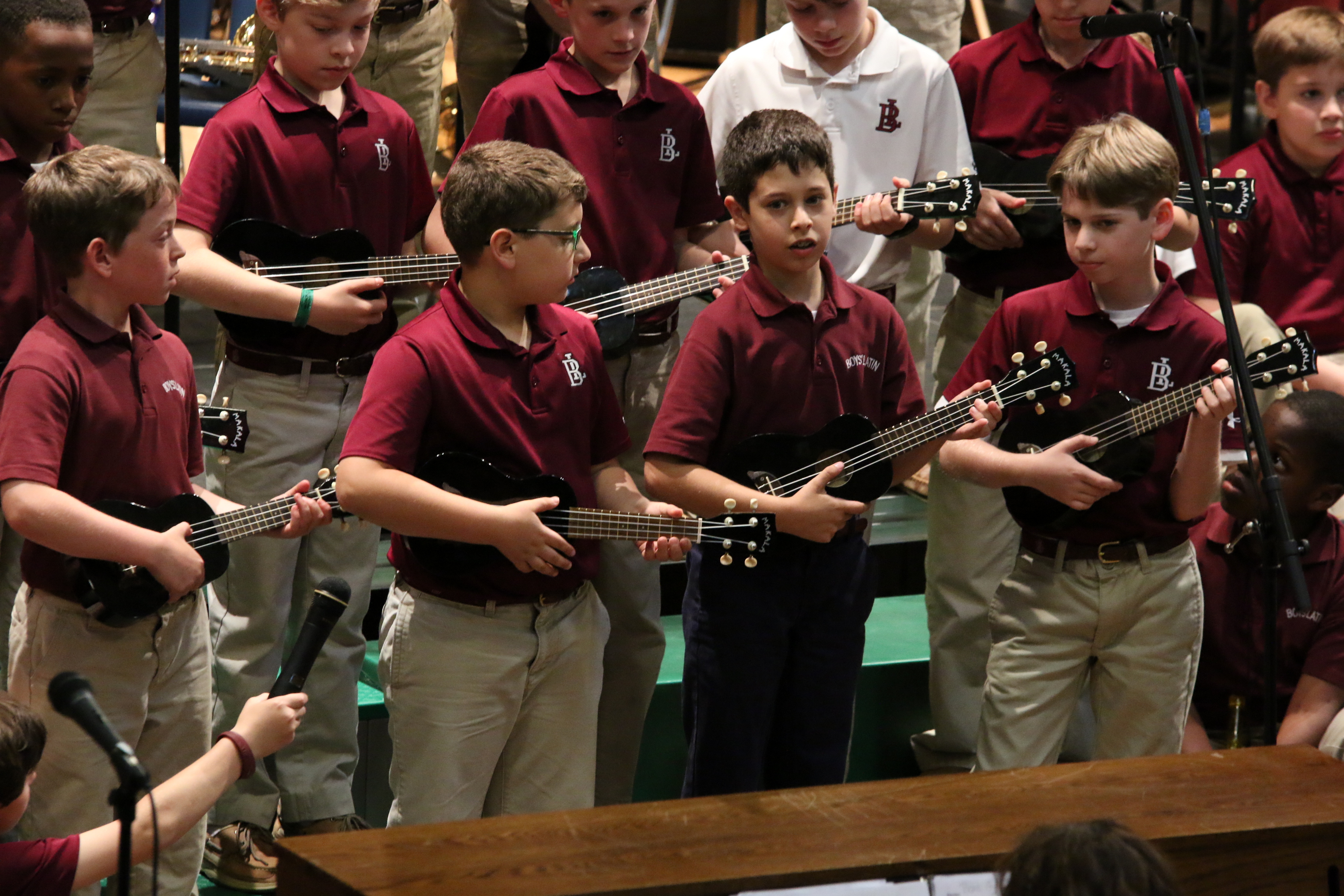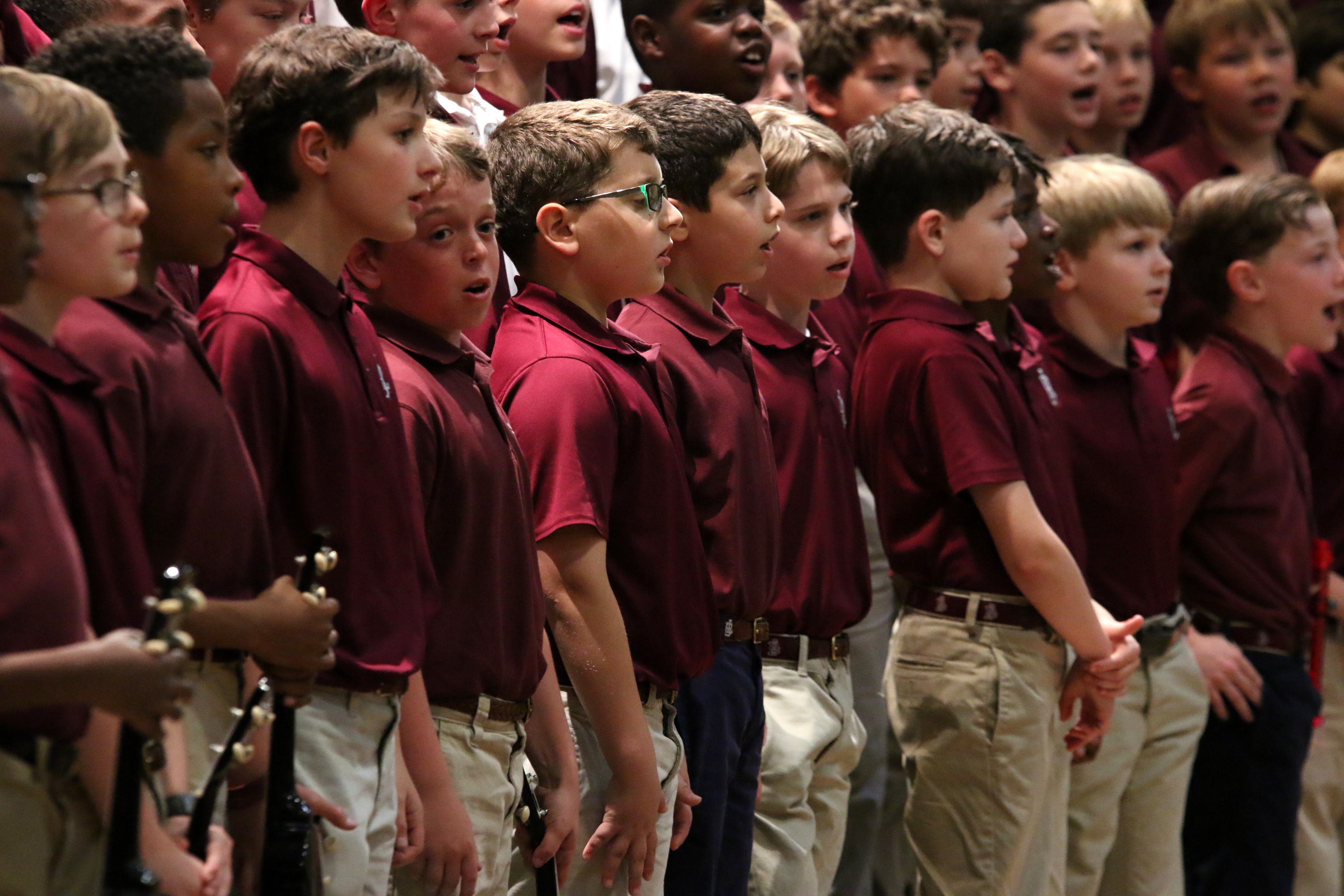 05/17/2017
BL junior Ryan Hurley joined Cub Scouts as a first grader - and after rising up through the ranks - has finally earned the honor of Eagle Scout.
"It feels really good to finish what I started so long ago," Hurley says, as he reflects on his 10-year scouting career.
Hurley, the fourth BL student to reach the Eagle Scout recognition this year, is also following in the footsteps of his father.
For his service project, Hurley concepted and built a storage shelving area in the basement of The Church of the Immaculate Conception, the location where his troop meets. The endeavor required about eight or nine months of planning, from researching the best solution and making a scale model to securing donations and recruiting more than 25 volunteers.
"I learned that a good leader doesn't have to intervene that much," Hurley says. "It's really rewarding to know that I did something for someone else."
Looking ahead, Hurley has his sights set on Eagle Palms -- awards that require earning additional Merit Badges beyond the Eagle Scout rank. Scouts are eligible to receive one Eagle Palm for every five extra merit badges they earn until reaching the age of 18.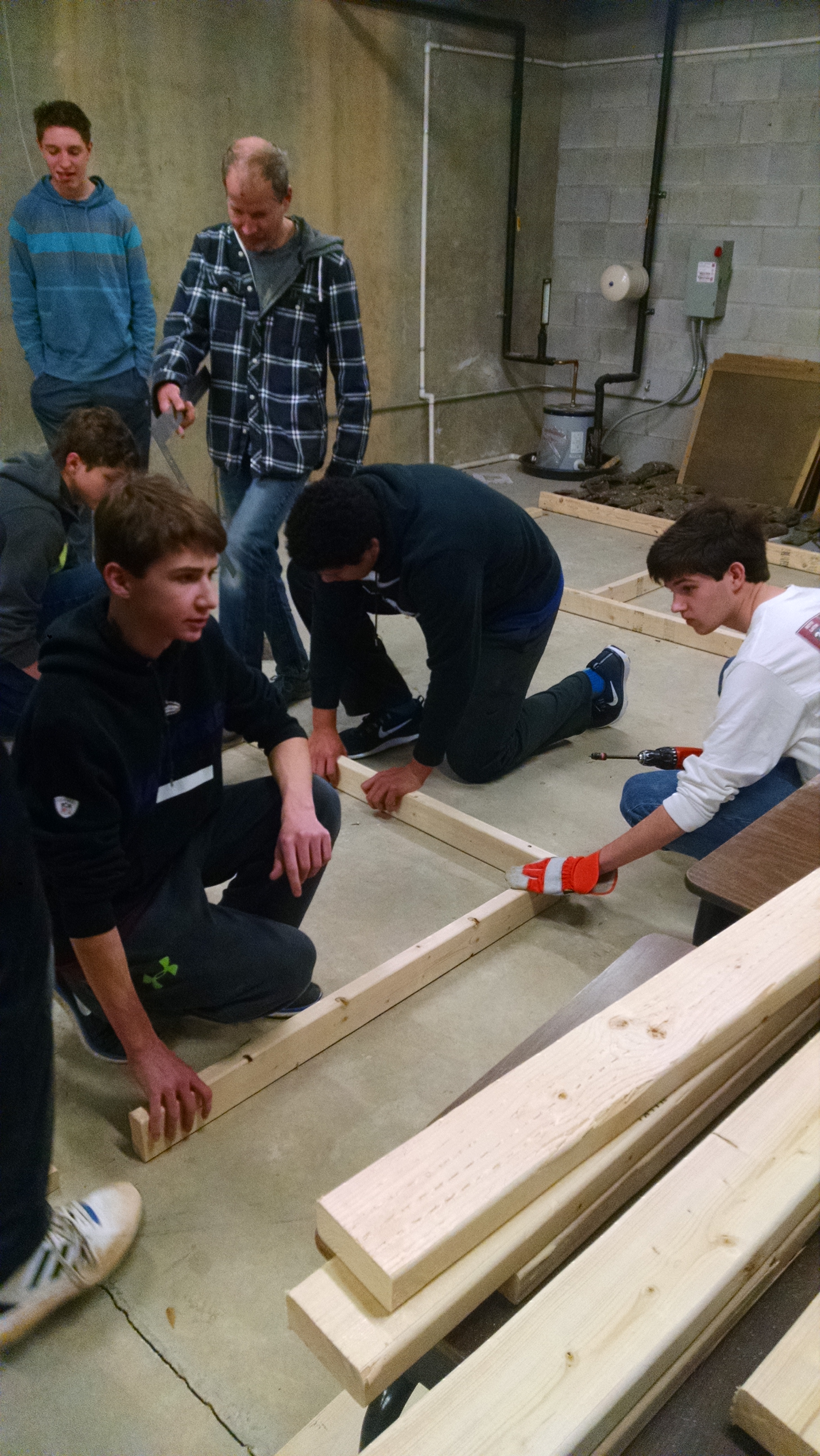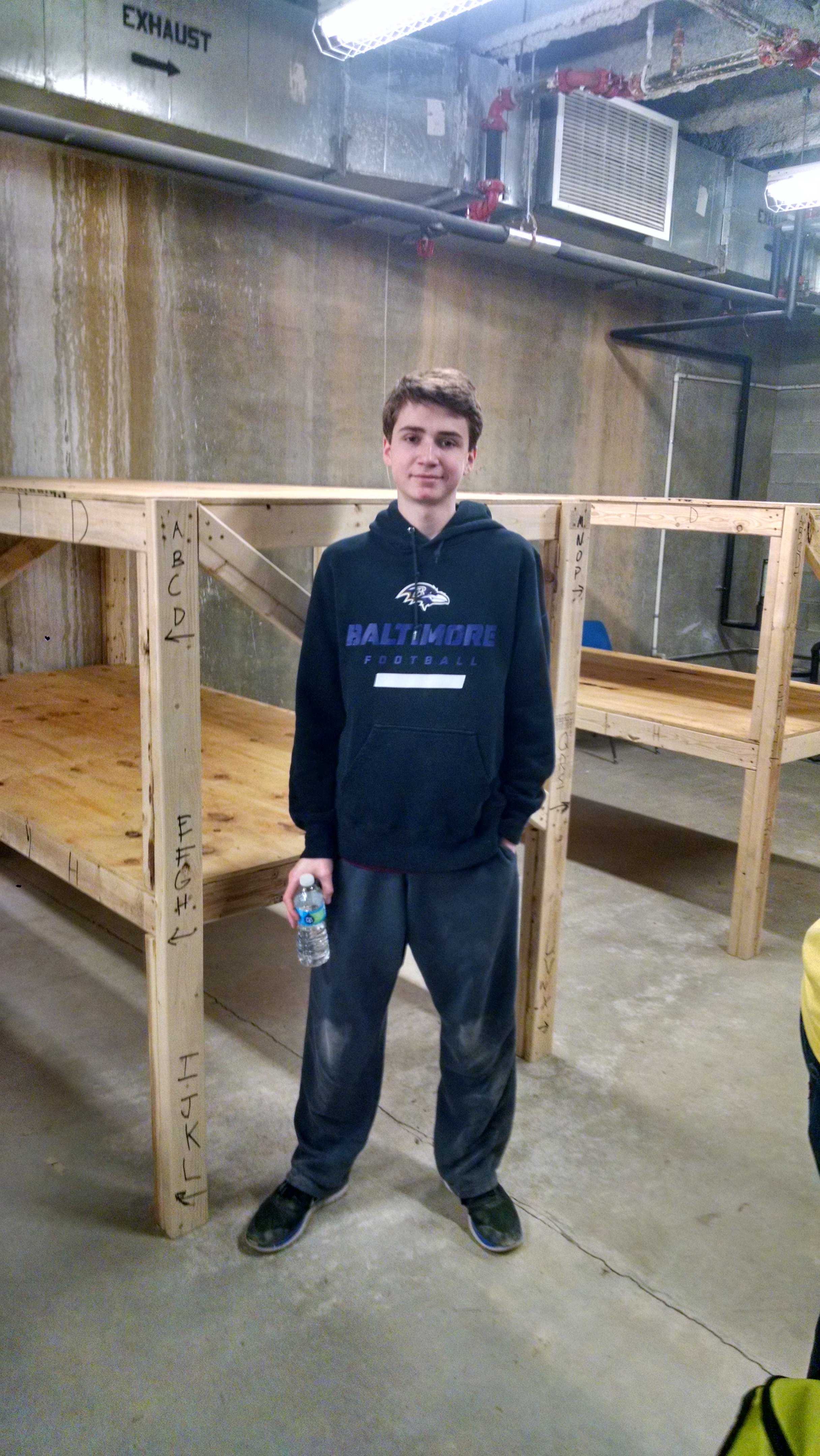 05/17/2017
It's a busy week for BL Athletics as many of our varsity teams wrap up their seasons.
Yesterday afternoon, Varsity Baseball won their first round playoff game, beating Pallotti in five innings, 11-1. Boys' Latin will host #2 seed Glenelg Country School on Thursday at 4:15 pm. Please come out and support the team! The Lakers are the #1 seed and finished the regular season at 13-1. The championship game is slated for Sunday, May 21 at 1 pm at Harford Community College. In addition, BL sophomore pitcher Sam Grace is competing for the "Prep Ballplayer of the Week" award. Click here to cast your vote!
Yesterday also marked the 100th lacrosse match-up between Boys' Latin and St. Paul's, with the Lakers beating the Crusaders 10-9. Click here to read a recent article from the Baltimore Sun about this long-standing rivalry. Yesterday's win secured the Lakers a #2 seed in the MIAA tournament. Boys' Latin has a quarterfinal bye this Friday and will play the winner of #3 McDonogh vs. #6 St. Mary's on Monday, May 22 at Johns Hopkins University. The semi-final times are 5 pm and 7:30 pm. The MIAA A conference championship game is scheduled for next Thursday, May 25 at Johns Hopkins University at 7:30 pm.
The action continues today for BL's golf and tennis teams. Varsity Golf secured the #1 seed in today's semi-final match and will host John Carroll at 3:15 pm at Suburban Country Club. The championships are scheduled for Caves Valley Country Club on Saturday, May 20 (time TBD).
BL's Varsity Tennis Doubles Teams will play semi-final matches today at Gilman at 2:45 pm. Seniors Ryan Stellmann and Logan McWilliams along with Junior Ryan Hurley and Sophomore Theo Labonte-Clark will represent the Lakers. The team completed their season last week in the team tournament, when the #5 seed Lakers upset the #4 seed McDonogh Eagles on their home courts last Monday, 3-2 in the first playoff round. The Lakers lost to the eventual team Champion Gilman squad, 5-0 to complete their team season. Individual championships began on Monday at Gilman. All our singles, Jimmy Magee, David Ullrich, and Josh Meister, lost in highly competitive first round matches.
Congratulations to all of our teams and players. Be sure to check our team pages for more details on results, playoff times and locations.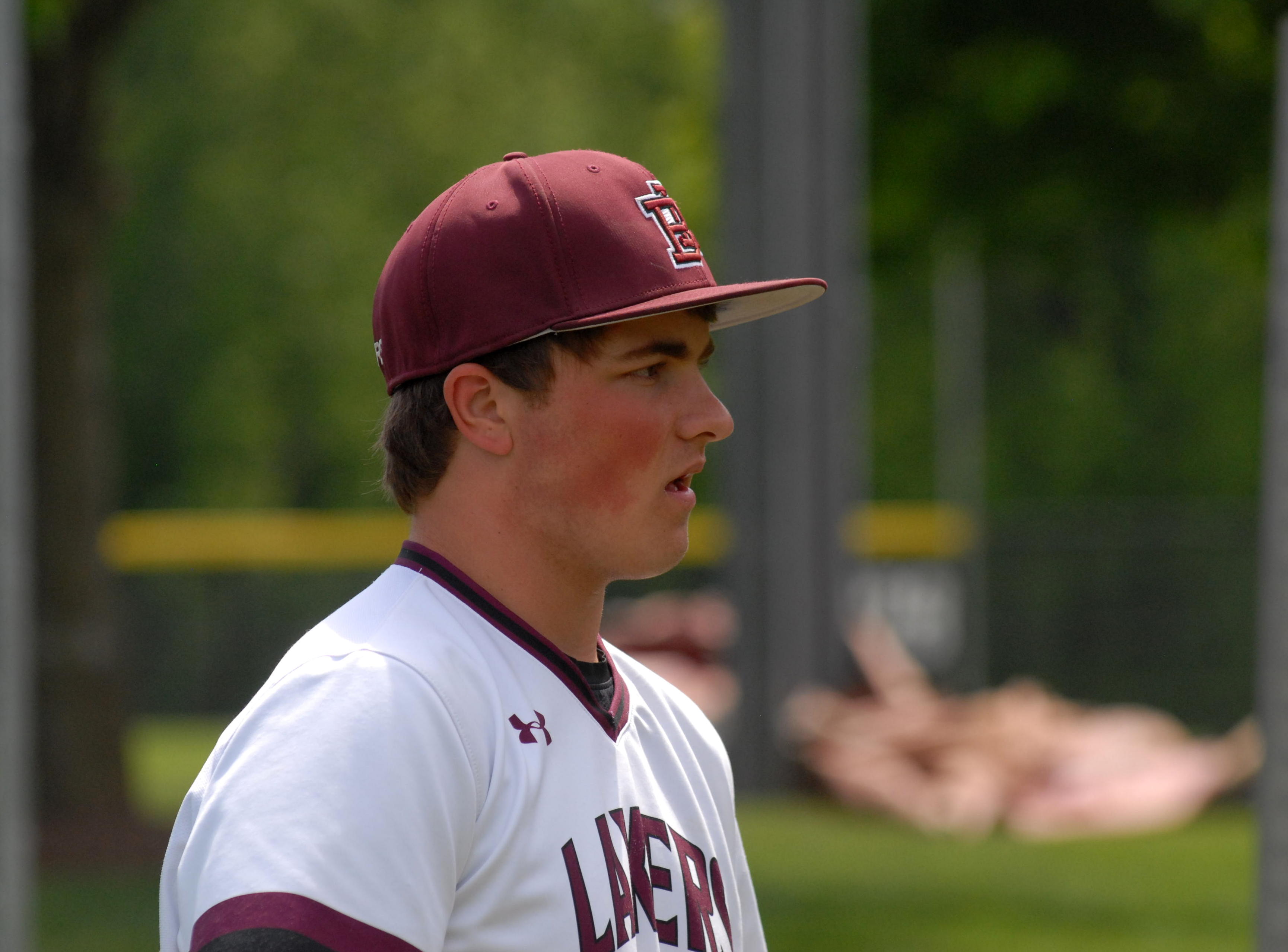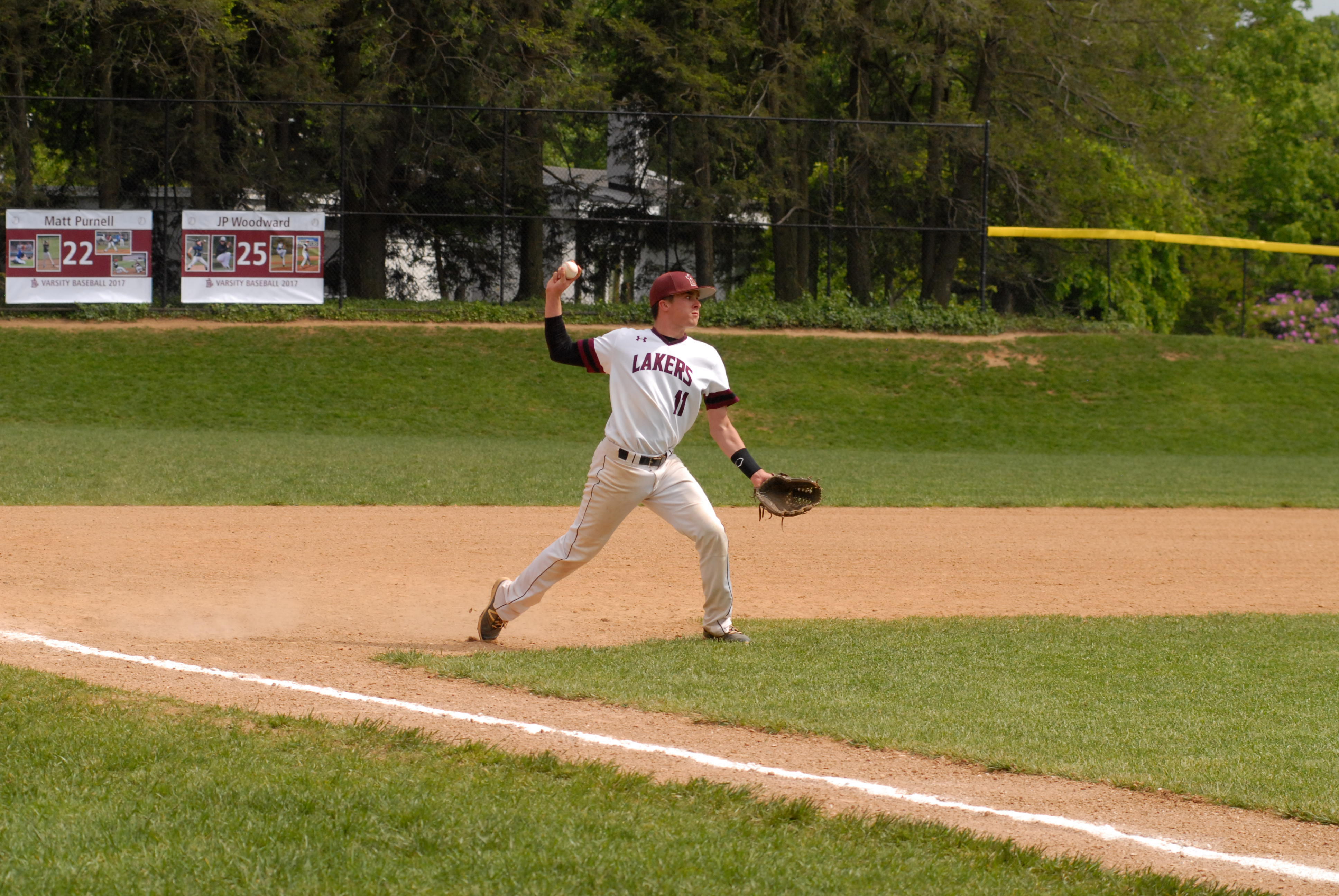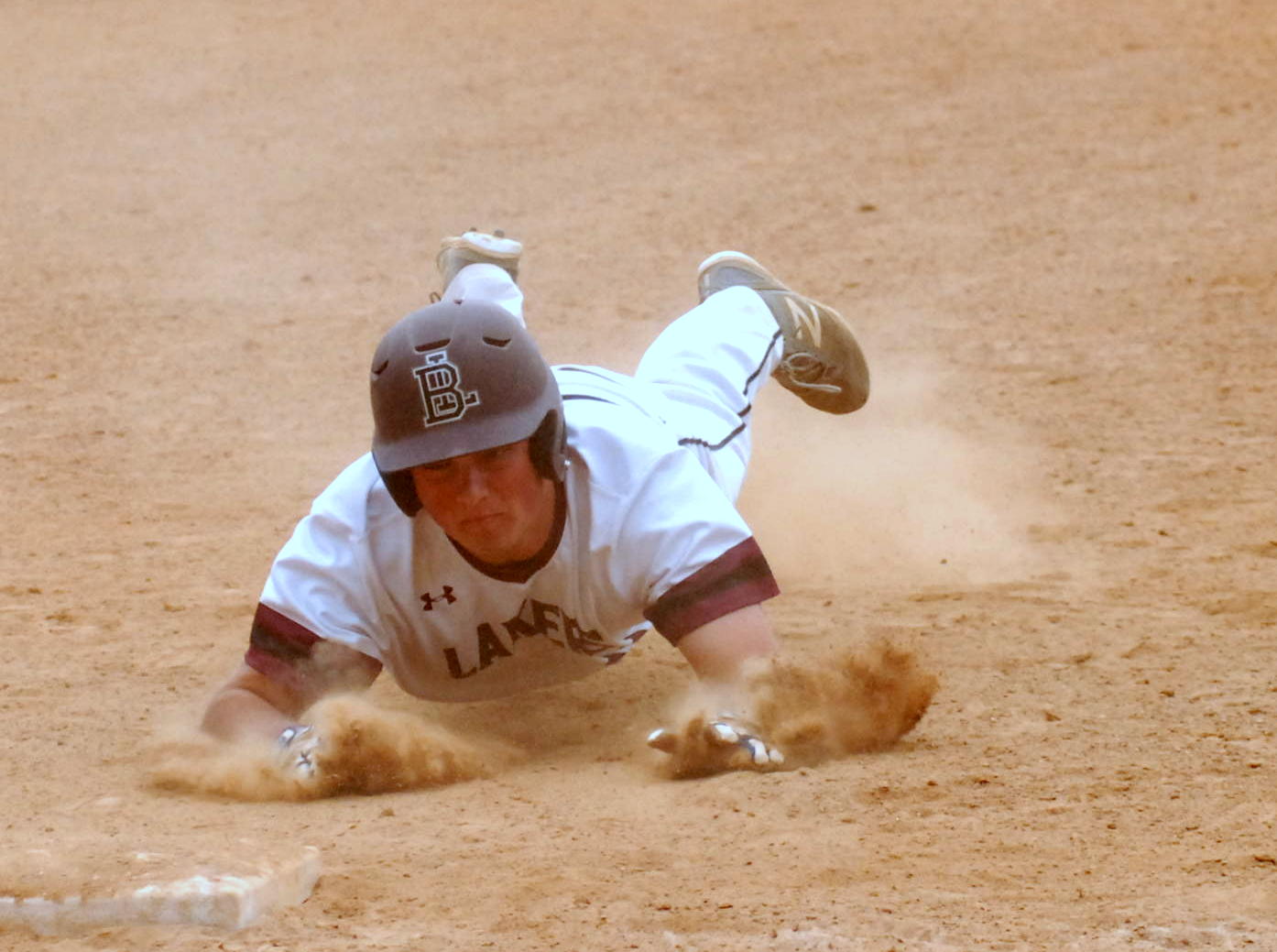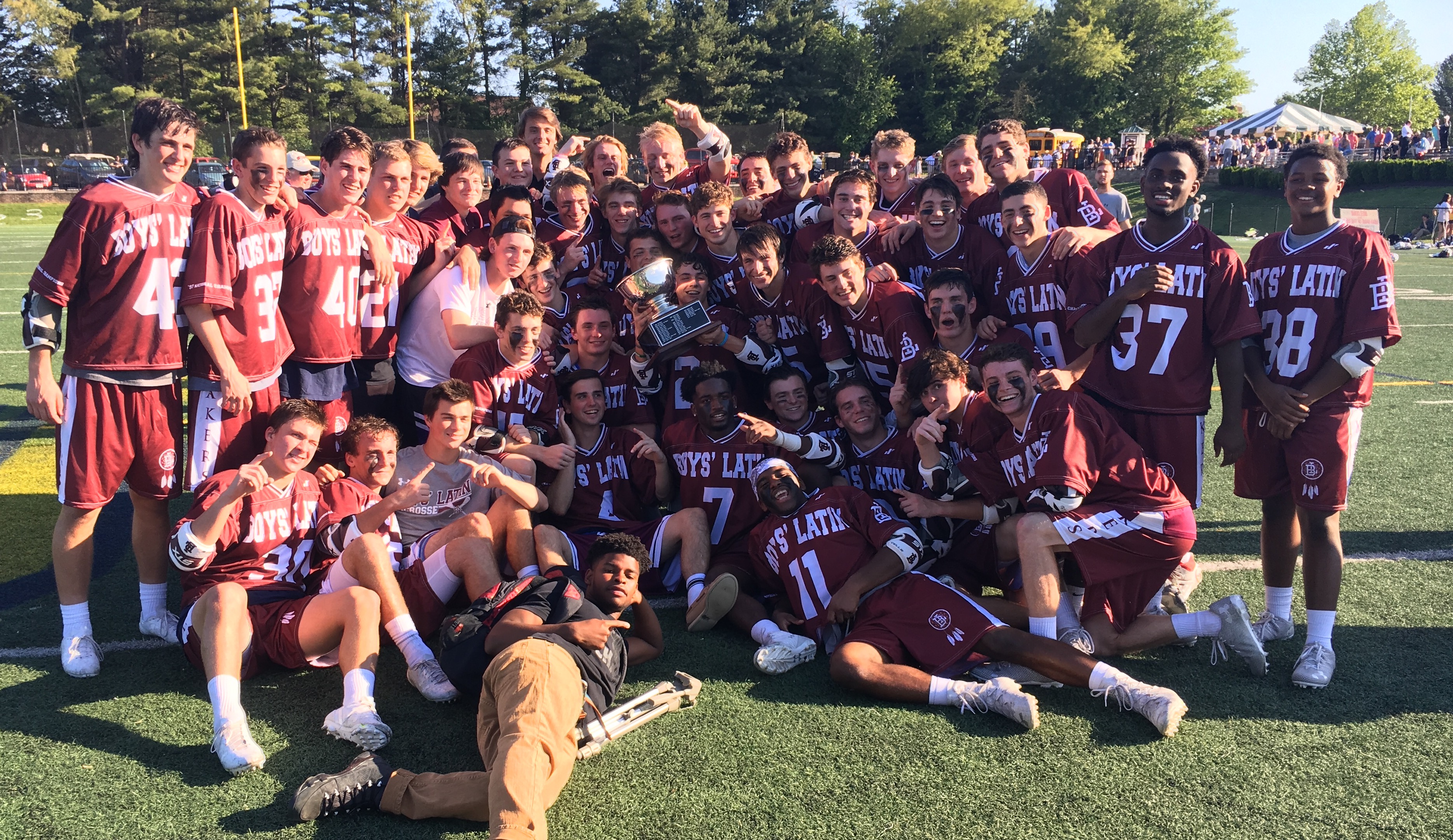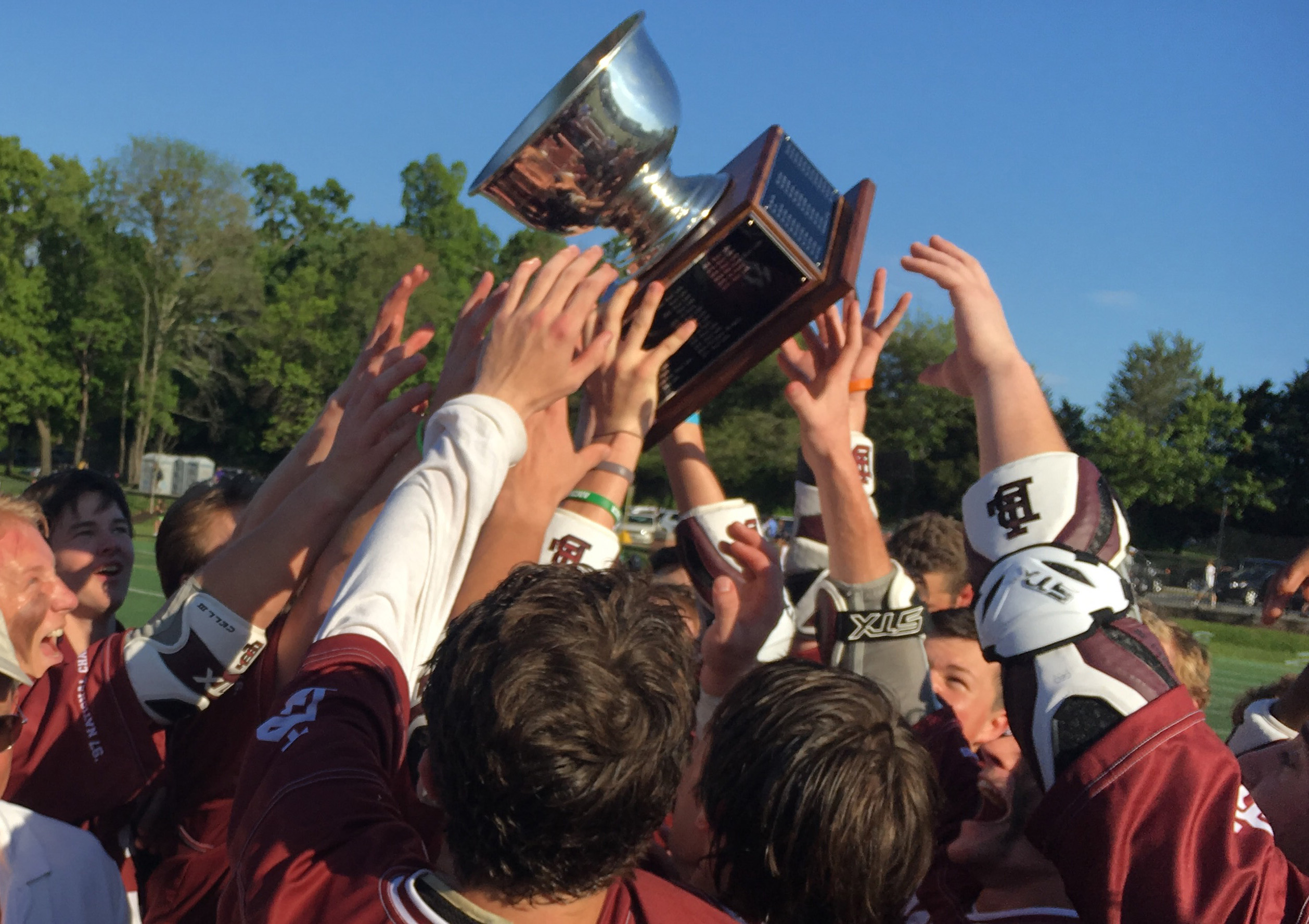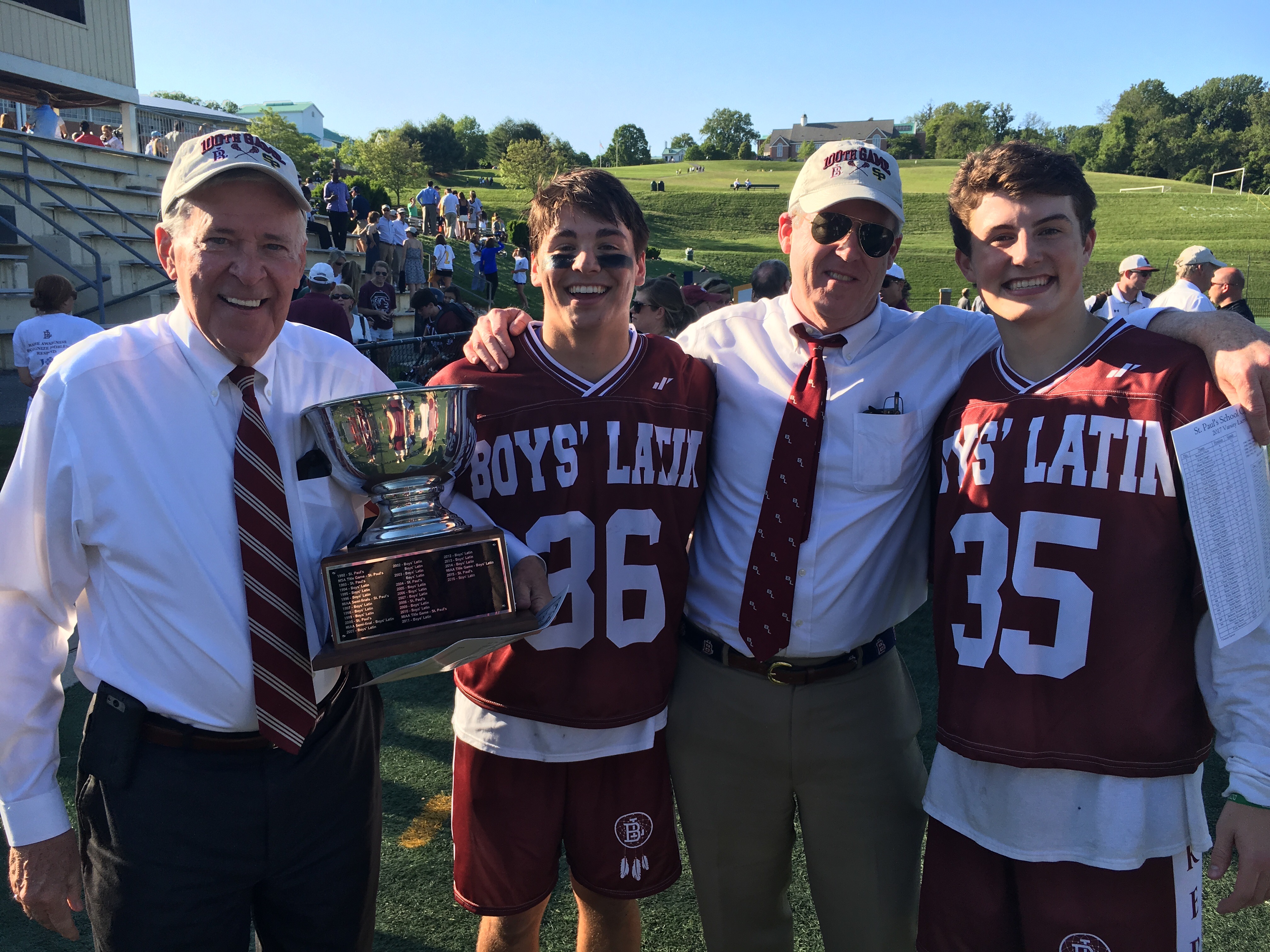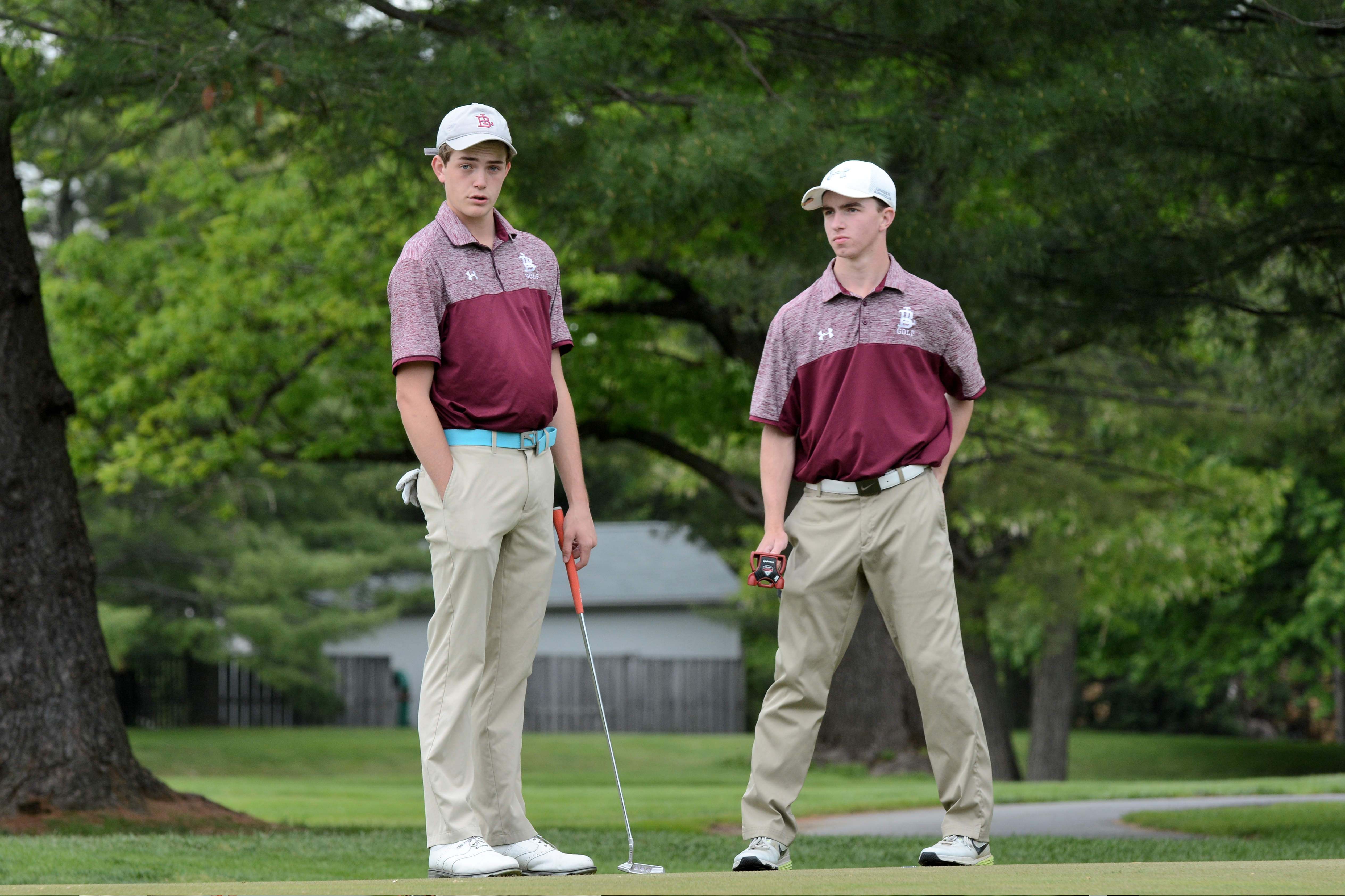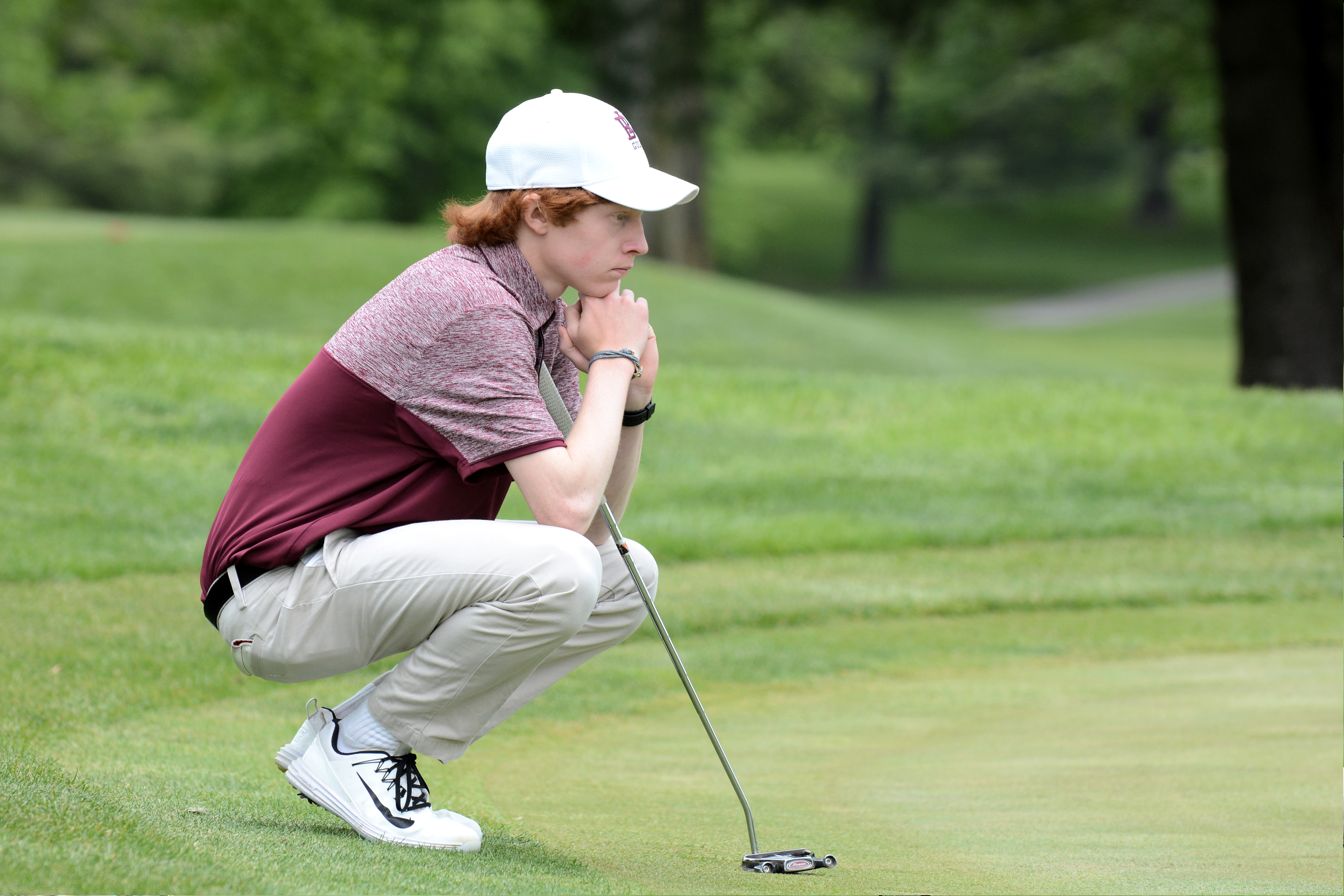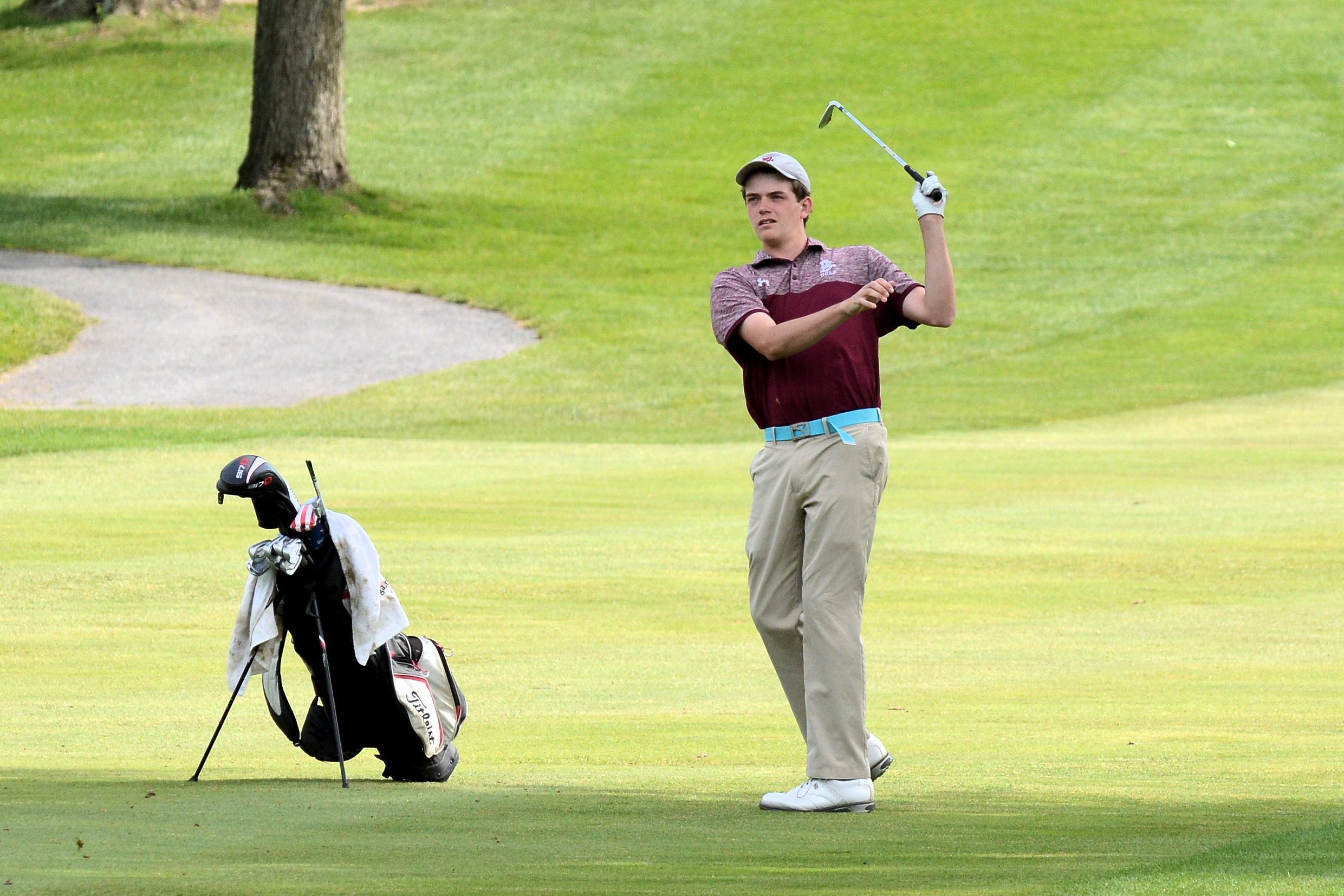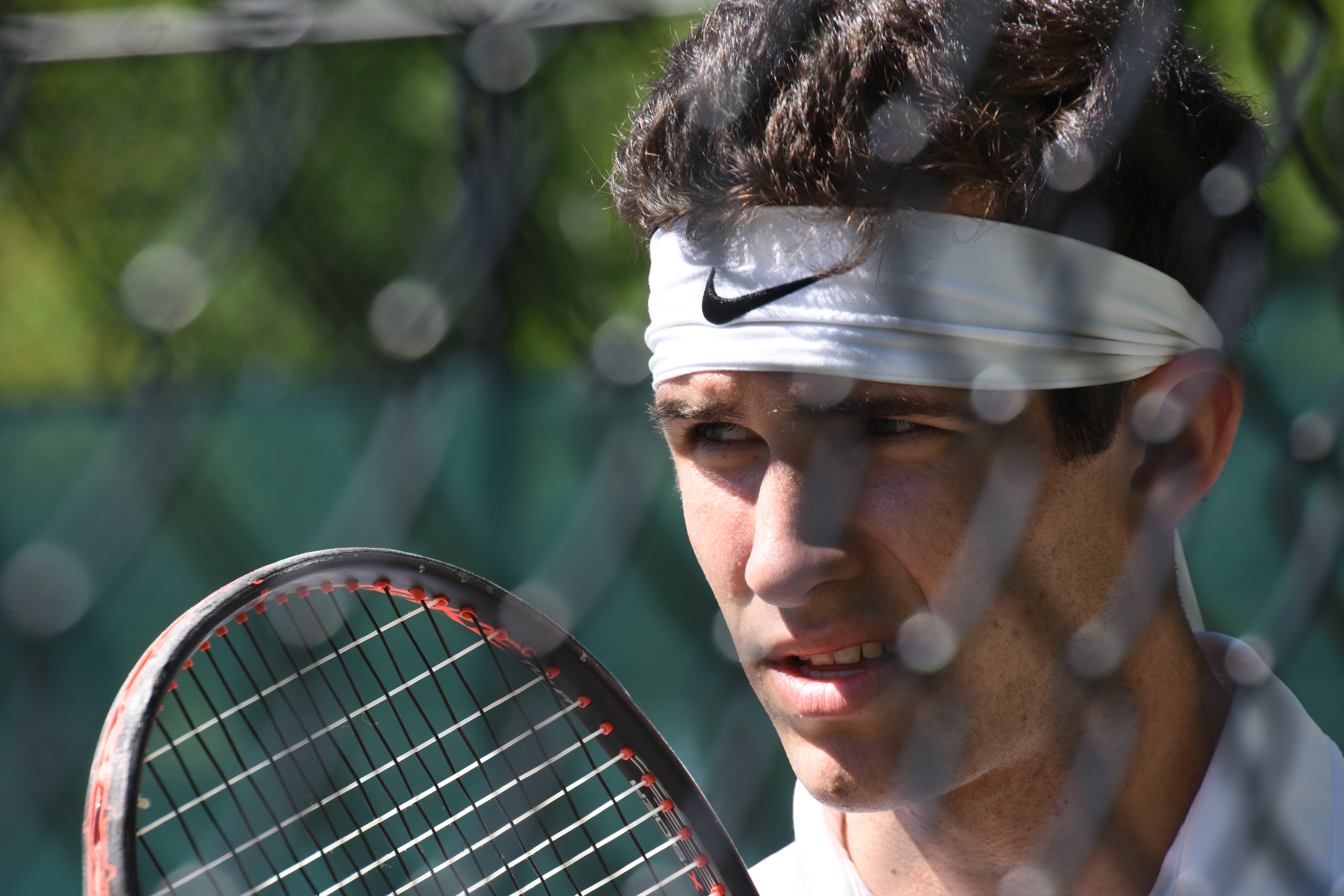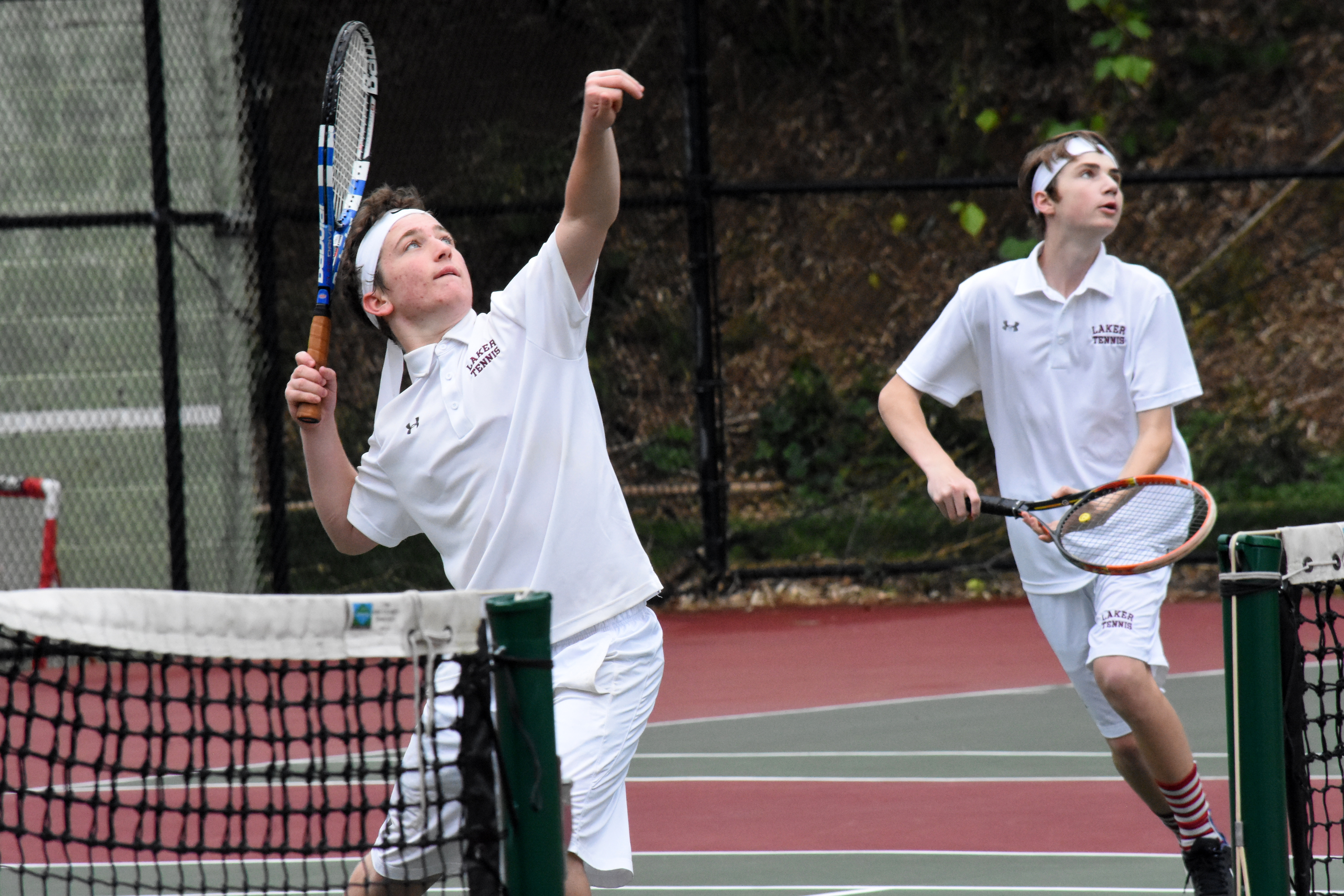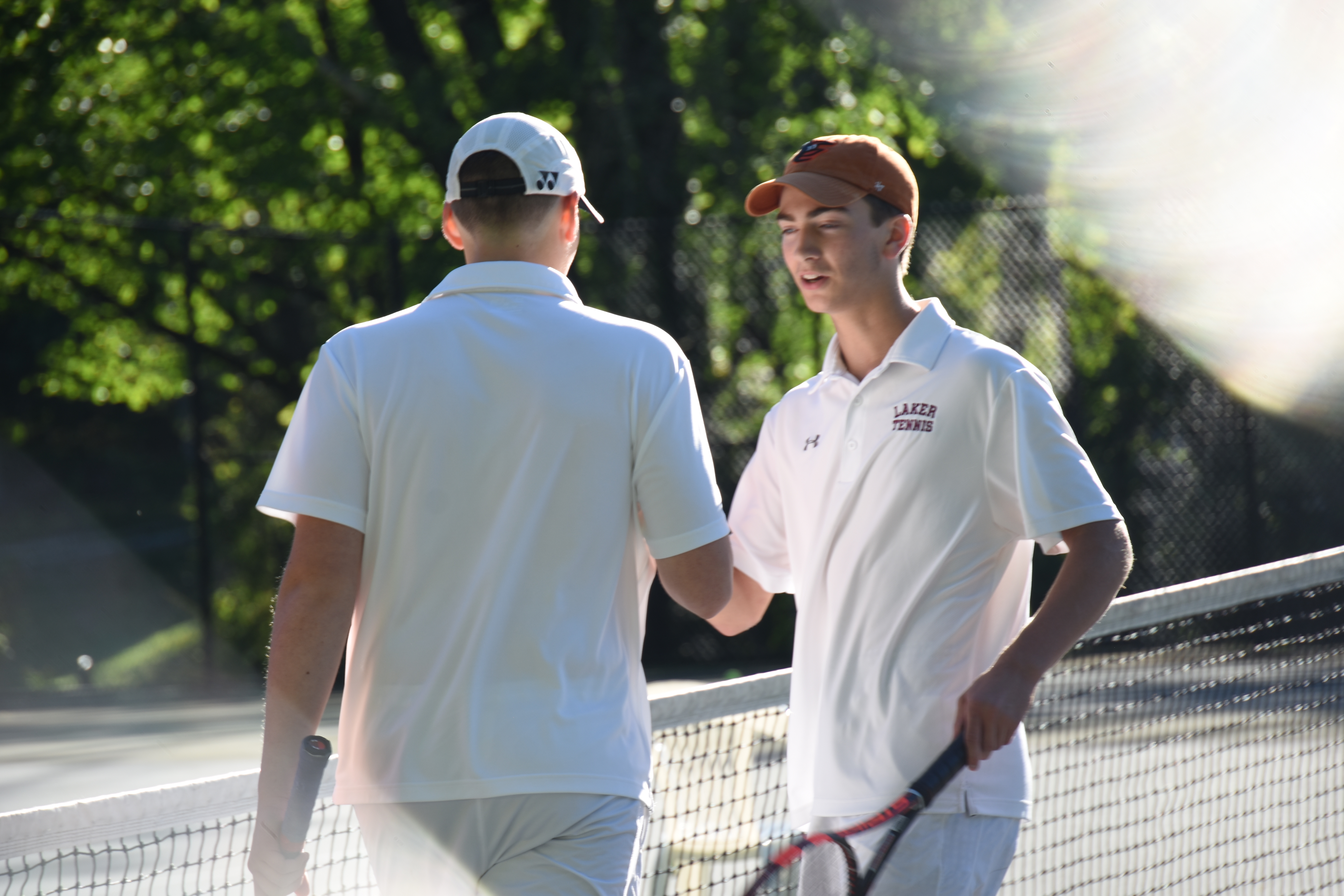 05/15/2017
Boys' Latin Senior Matthew Kleiser has been named a Presidential Scholar. He is one of two high school seniors from the state of Maryland to receive the recognition, which is awarded annually to only 161 students out of nearly 3.5 million graduating seniors nationwide.
The United States Presidential Scholars Program was created in 1964 to honor the nation's most distinguished high school graduates. Application is by invitation only and the majority of students are chosen based on their overall academic achievements, including SAT and ACT scores. In addition, approximately 20 students are selected based on their artistic scholarship in the visual arts, performing arts or creative writing. Another 20 are selected based on their accomplishments in careers and technical education fields.
All Presidential Scholars are honored for their achievements during the National Recognition Program in Washington, D.C. in June. During the trip, honorees have the opportunity to meet with government officials, educators and other accomplished individuals. Scholars are also awarded a Presidential Scholars Medallion at a ceremony sponsored by the White House.
In the fall, Kleiser plans to attend Duke University.