04/25/2017
The upper school held the 2017 Spring Concert in the Iglehart last night following the Spring All-School Art Show. Members of the Jazz Ensemble, Jazz Workshop, Chorus and Advanced Hand Chimes all gave outstanding performances.
"The concert and band were incredible," says Mac Kennedy, Director of Alumni Relations.
Last night's concert was the final stage appearance for 19 seniors in BL's music program, including:
Josiah Bedford - Chorus and Jazz Ensemble (trombone)
Trey Burrell - Chorus
Robbie Dittmar - Chorus and Jazz Ensemble (piano lessons for 10 years)
Bennett Gaines - Chorus
Trey-Lonte Gaither - Chorus
Matt Lunn-Singleton - Chorus
Drew Nicholas - Chorus and Jazz Ensemble (trumpet)
Brian Oguike - Chorus
Matt Purnell - Chorus and Jazz Ensemble (guitar)
Jacob Schneider - Chorus
Theo Thomas - Chorus
Alec Blume - Jazz Ensemble (percussion)
Zach Grace - Jazz Ensemble (guitar)
Grant Iodice - Jazz Ensemble (trombone)
Matt Kleiser - Jazz Ensemble (trombone)
Austin Light - Jazz Ensemble (tenor sax)
Jimmy Magee - Jazz Ensemble (guitar)
Noah Vilceus - Jazz Ensemble (trumpet)
Alex Young - Jazz Ensemble (percussion)
"Overall, this is a very musical class," says Upper School Music Teacher Kathy Anderson. "They have bonded over the years like no other class, and as for the singers, they sound like one voice."
The concert featured a mix of old and new favorites. The chorus sang a variety of tunes including "Nowhere Man" and "Lean On Me" while Advanced Handchimes performed songs ranging from "Canon in D" to "Over the Rainbow." Jazz Workshop and Jazz Ensemble rounded out the evening with songs including "I Want You Back" by The Jackson 5 and "Ain't No Mountain High Enough."
Thanks to all of our musicians - and to Mrs. Anderson and Mr. Pisarcik - for an amazing show.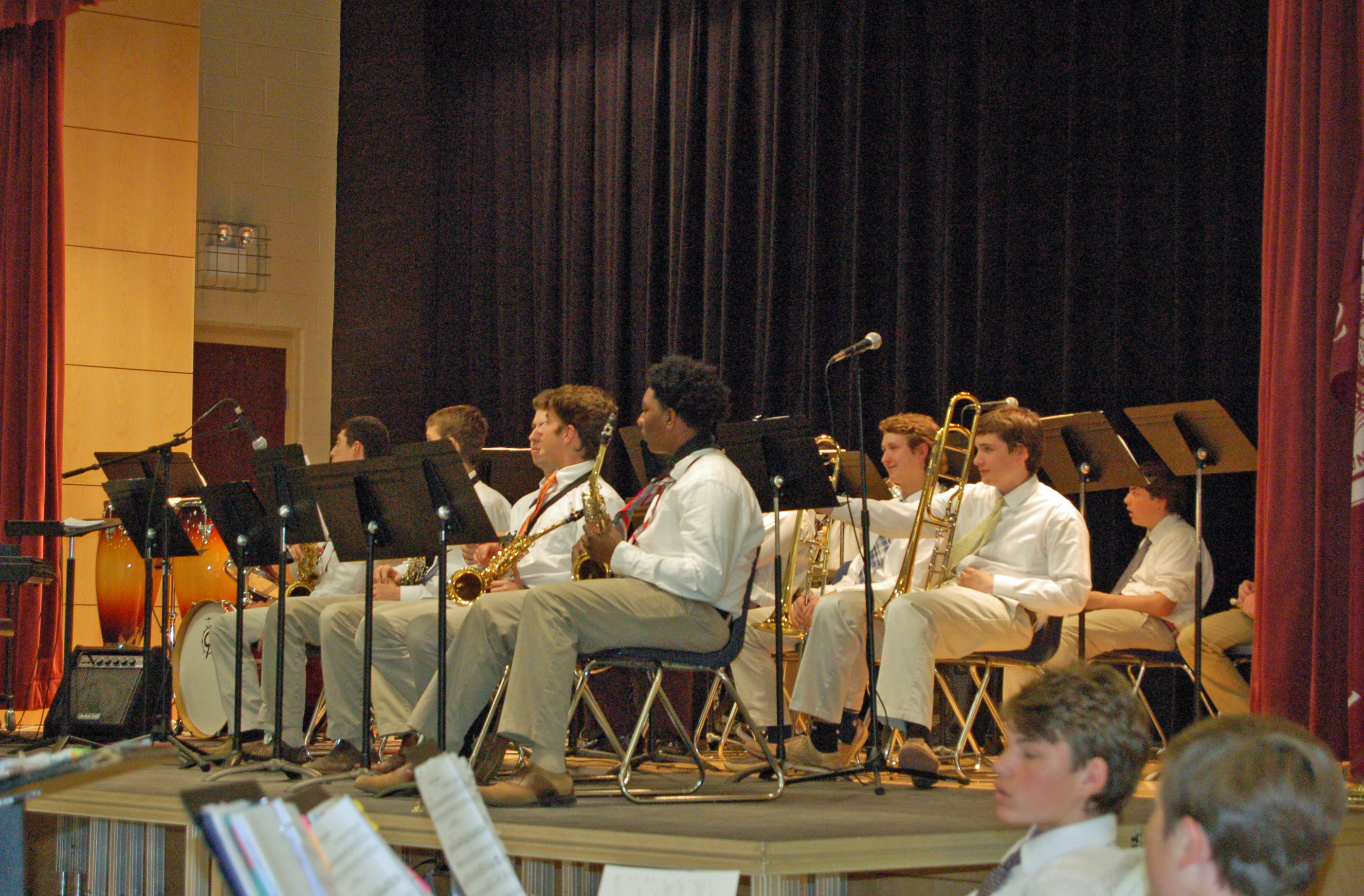 04/24/2017
BL's All-School Spring Art Show featured a wide range of artwork from artists in grades K-12, ranging from self-portraits to ceramics to watercolors and more.
"I think it's fantastic," says BL junior Chase Bailey. "I love all of the imagination."
BL sophomore Logan Thomas agrees. "There's a lot of standout pieces," he says.
Thomas had three pieces on display at the show - a charcoal portrait, a still life and a cardboard bust. "The easiest for me was probably the still life. Charcoals can be hard to work with because they smear every time you put your arm down. There's a lot of layering and re-layering," he says. "The cardboard was the most fun to play with. You probably wouldn't see a cardboard bust at another school show."
Beyond providing an opportunity to showcase the work of BL artists, last night's show also gave students a platform to comment on issues and causes. "Some of the art sends a message," noted Bailey, referring to the installation created by our middle school students in the Smith Hall Gallery. The installation - which was created using plastic water bottles - was meant to draw attention to the environmental impact of plastic on the ocean and the animals that live in it.
If you didn't get a chance to attend last night's show, the artwork will remain on display in Smith Hall. It's a show you don't want to miss!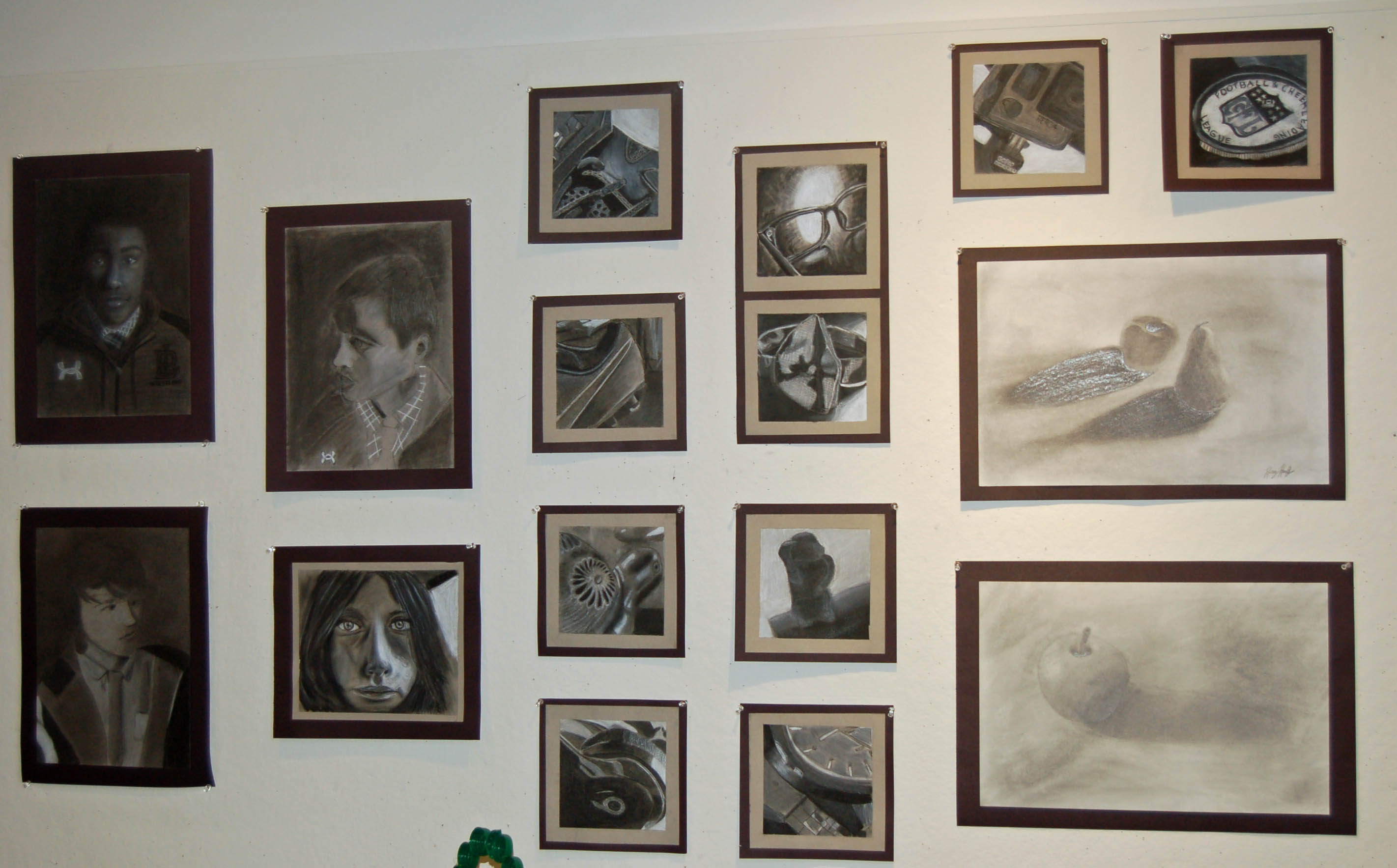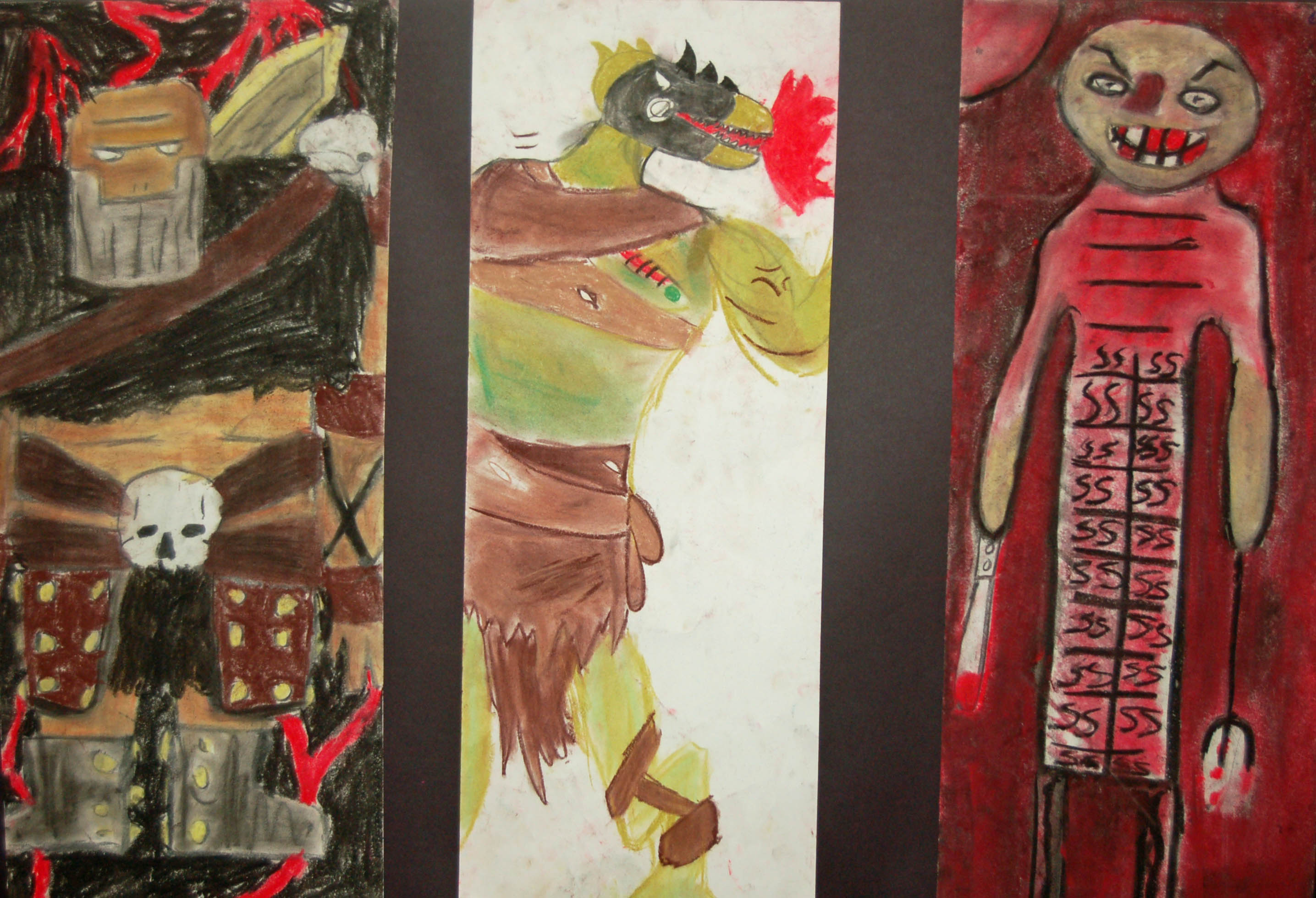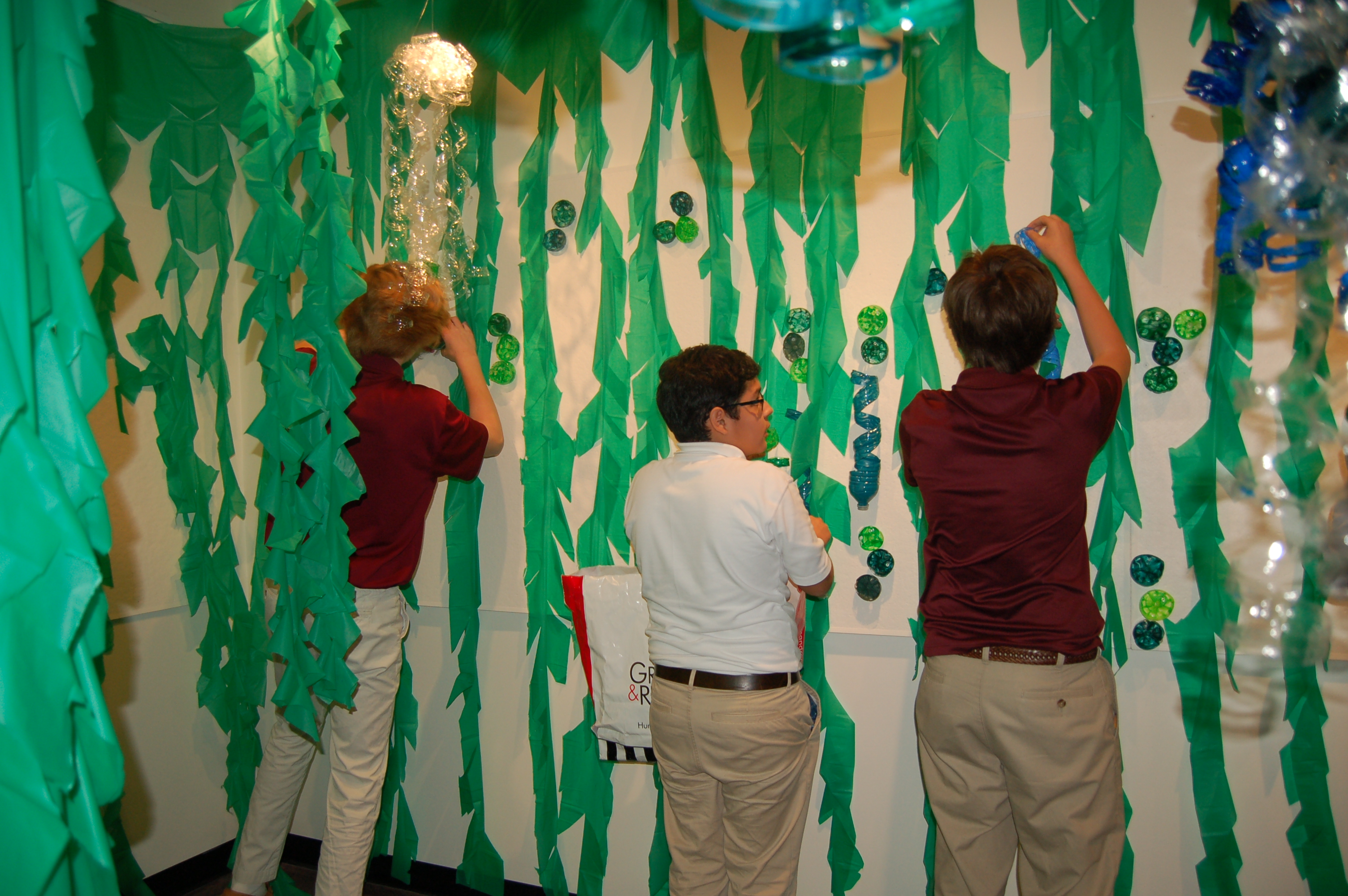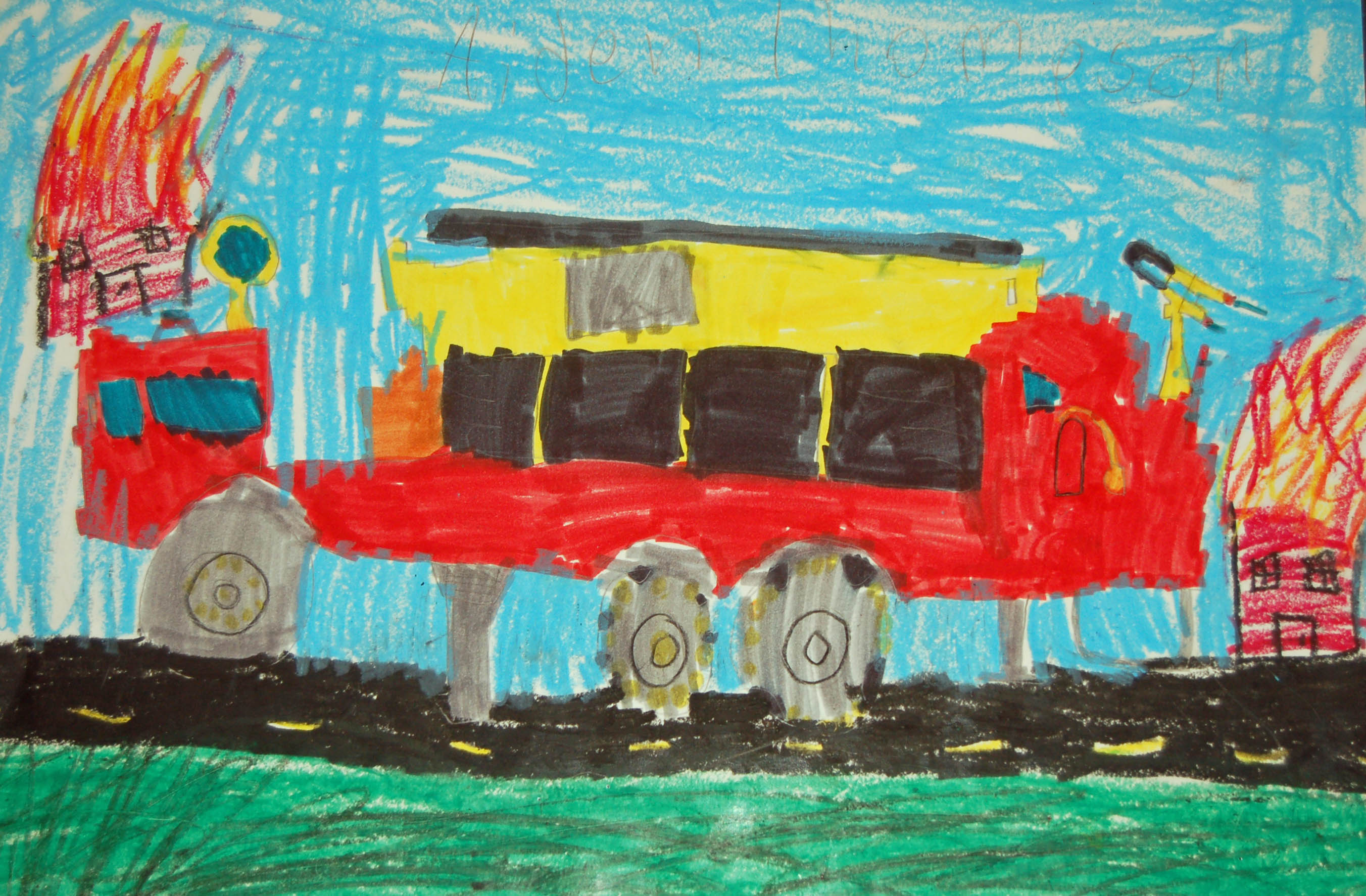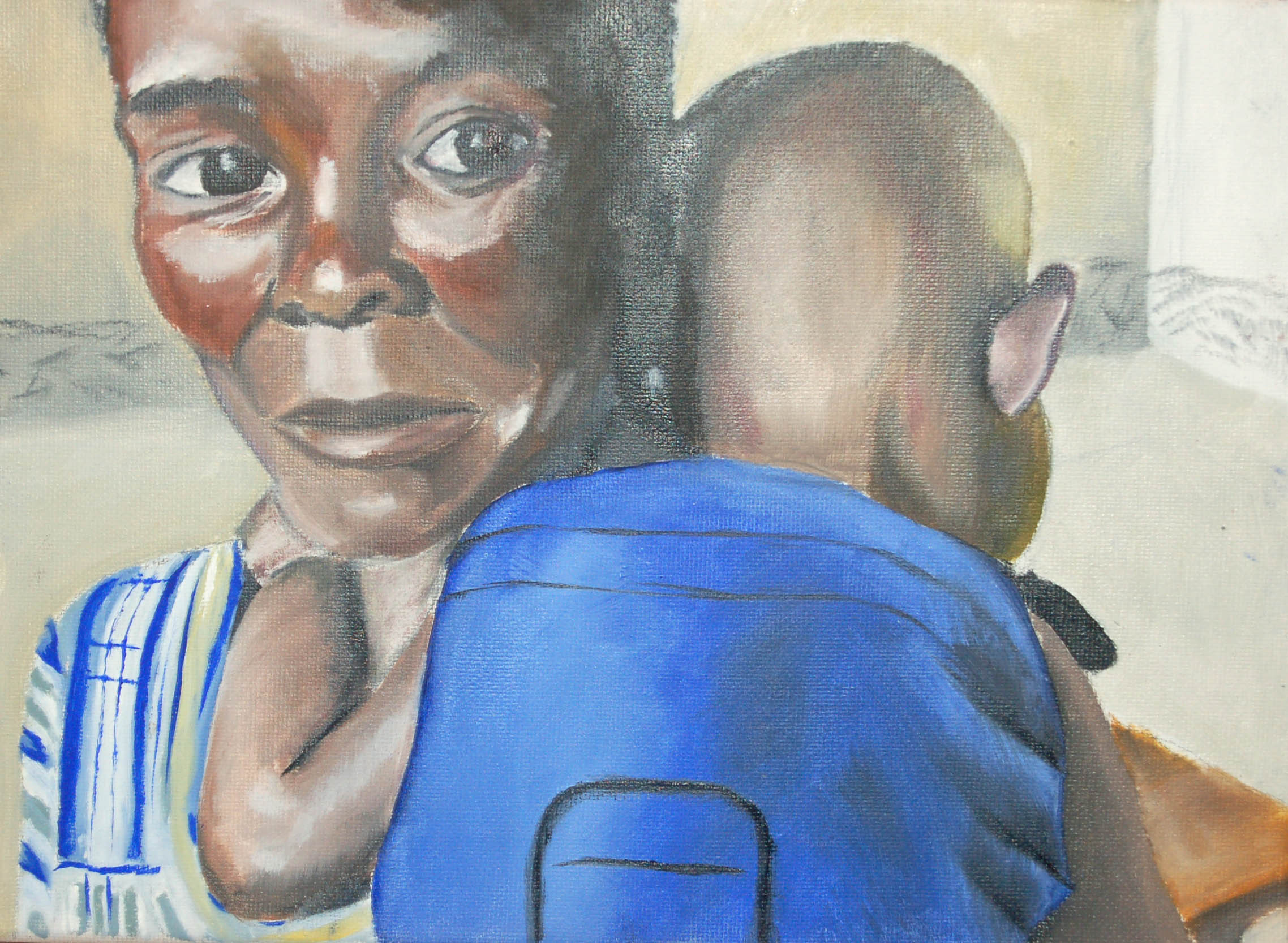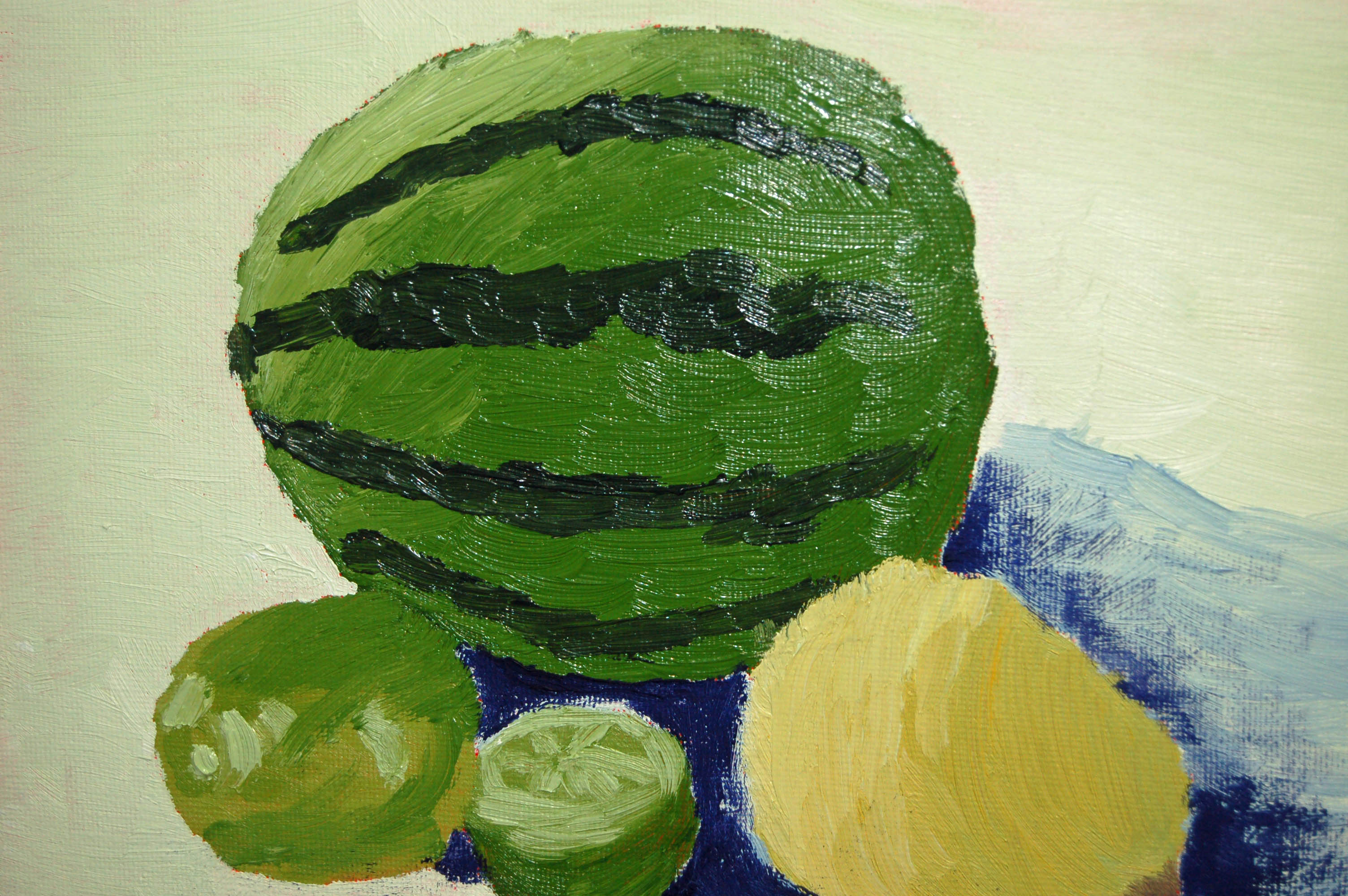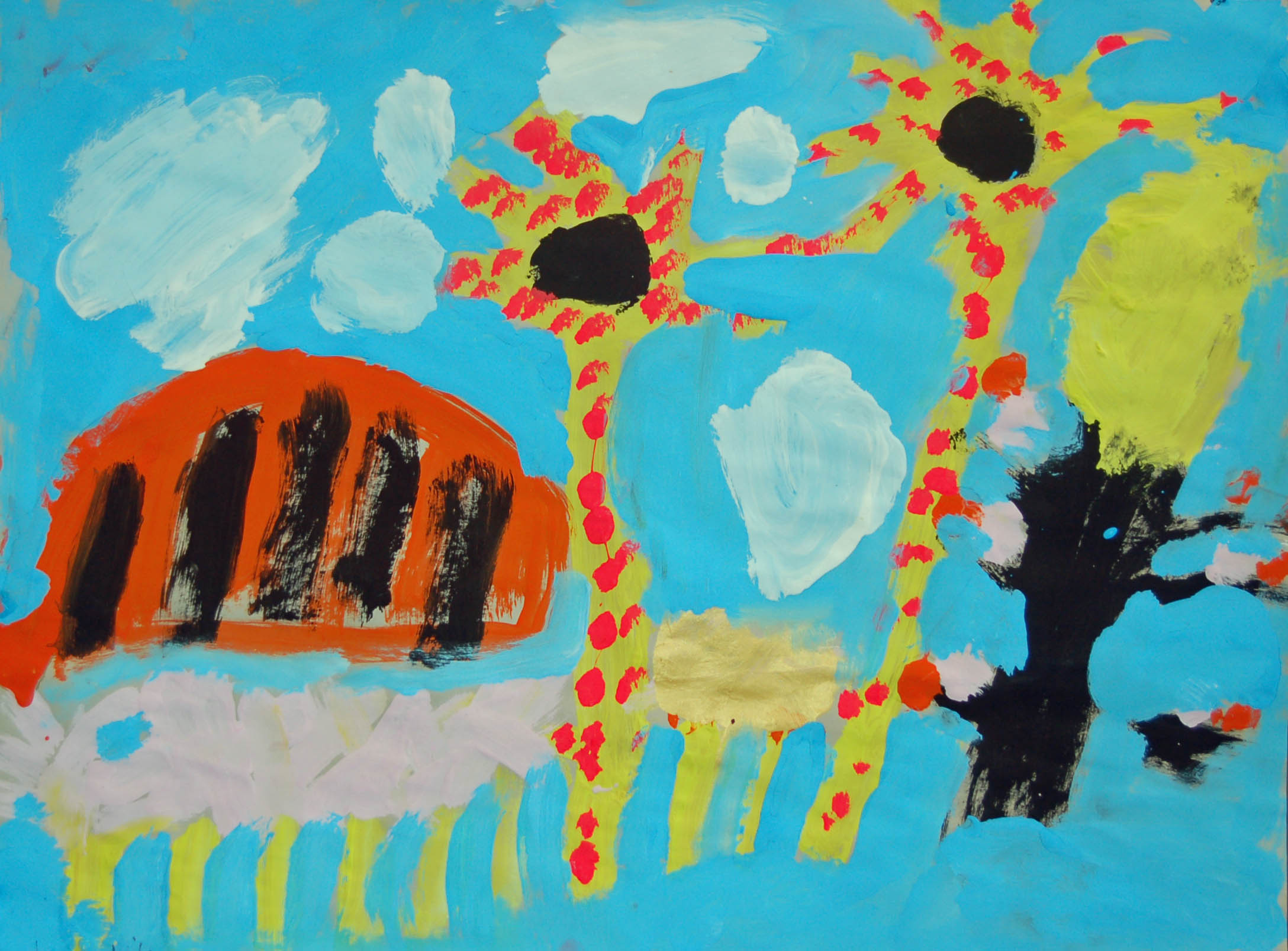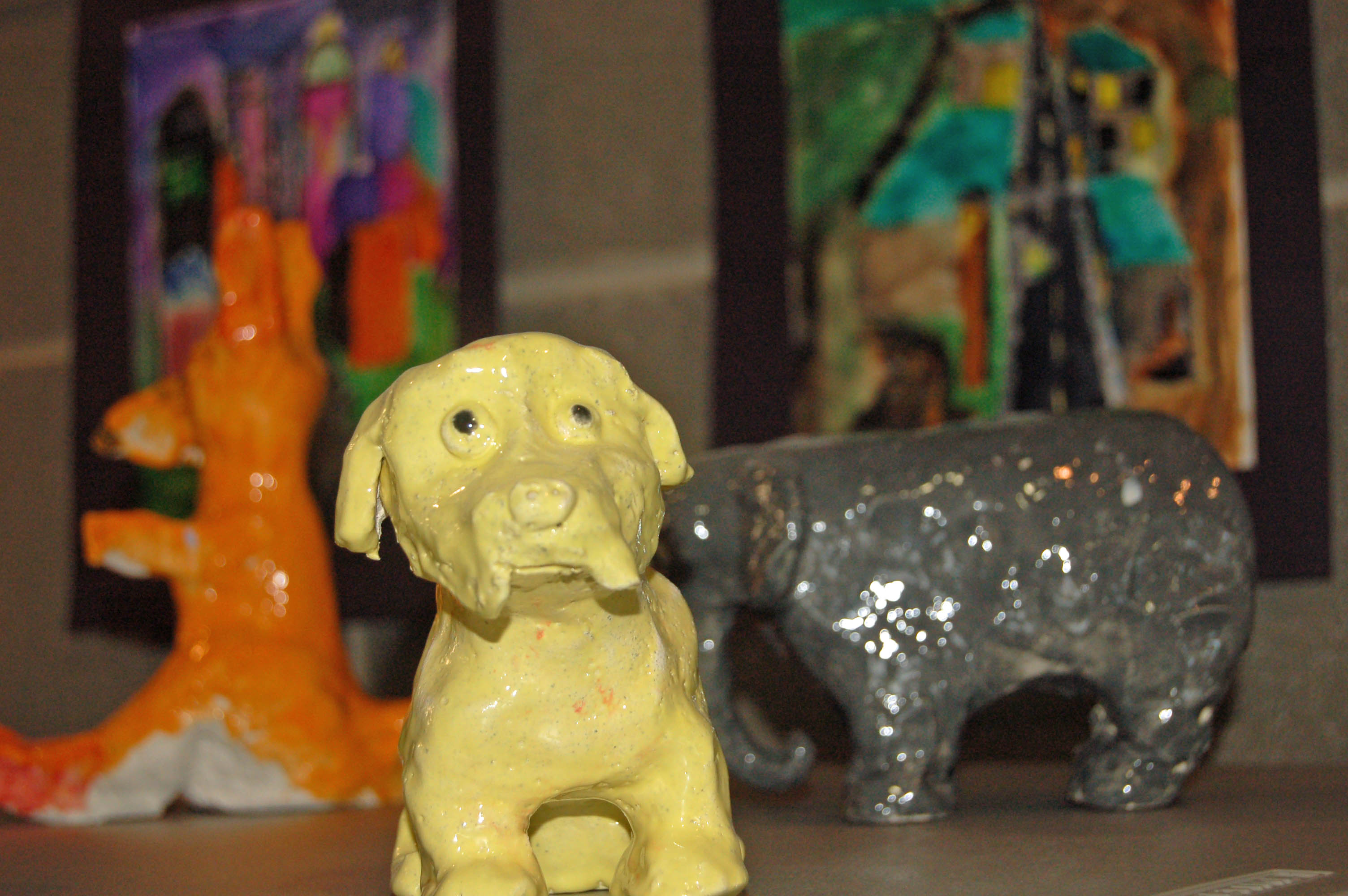 04/21/2017
A long-standing BL tradition, this morning's mother-son breakfast was filled with smiles, laughter and a few tears. Student Council President Nate King gave a heartfelt tribute to the crowd of moms and motherly figures in the room, thanking them for transporting all of the forgotten lunches and athletic uniforms over the years, sacrificing their time and comfort for the sakes of their sons, and providing their continued support during the long and busy years here at BL.
In a similar fashion, Student Body President Mikey Petillo recognized the moms in attendance and shared how so many have made him feel loved and welcomed during his time as a BL student.
"Where would our brotherhood be without our mothers?" said Petillo. "I owe many thanks to the moms in the room."
In closing, Headmaster Chris Post expressed his appreciation for BL mothers and their amazing ability to strike the balance of being tough and tender, involved but not overbearing.
"Thank you for the gifts you are to our community," said Post.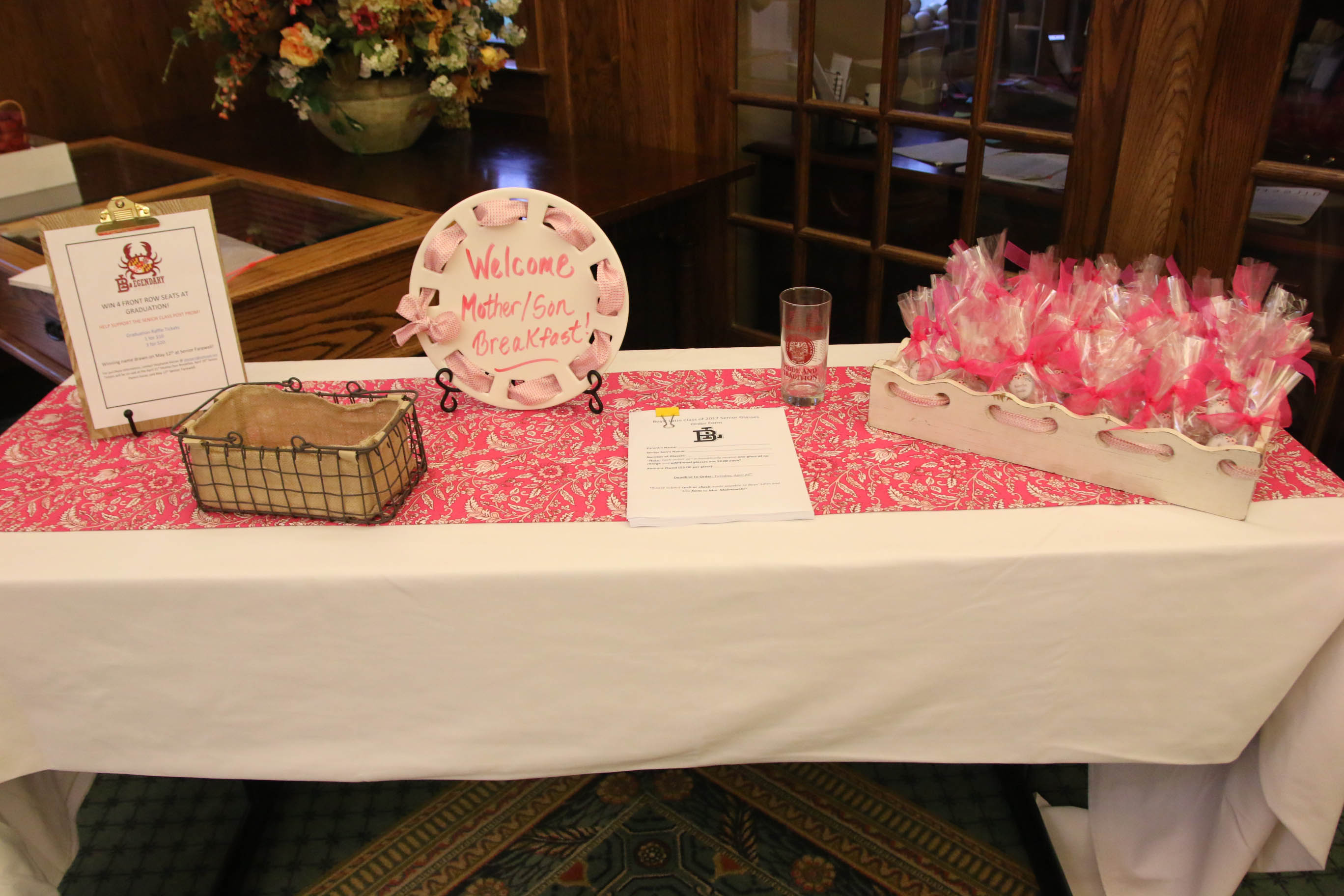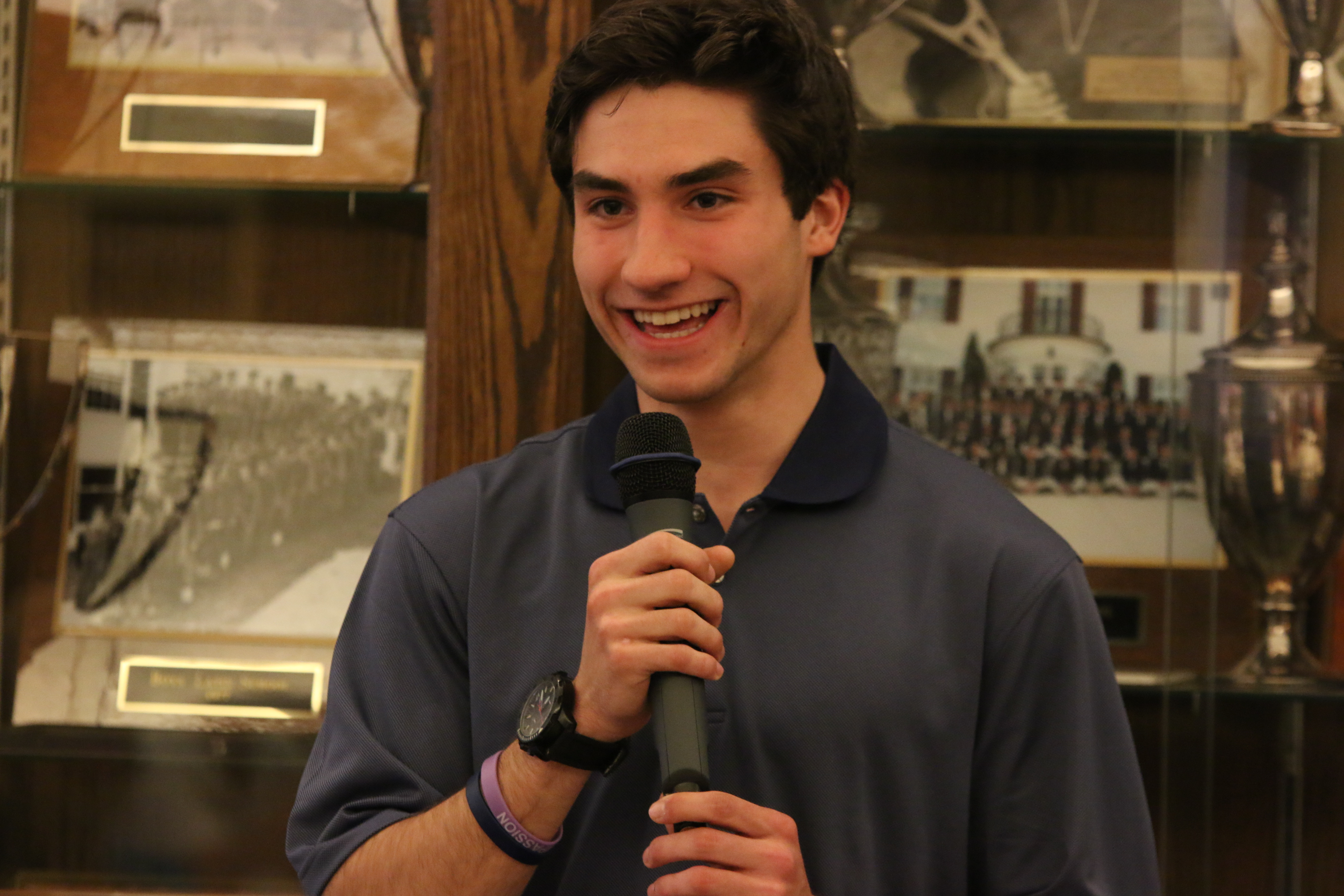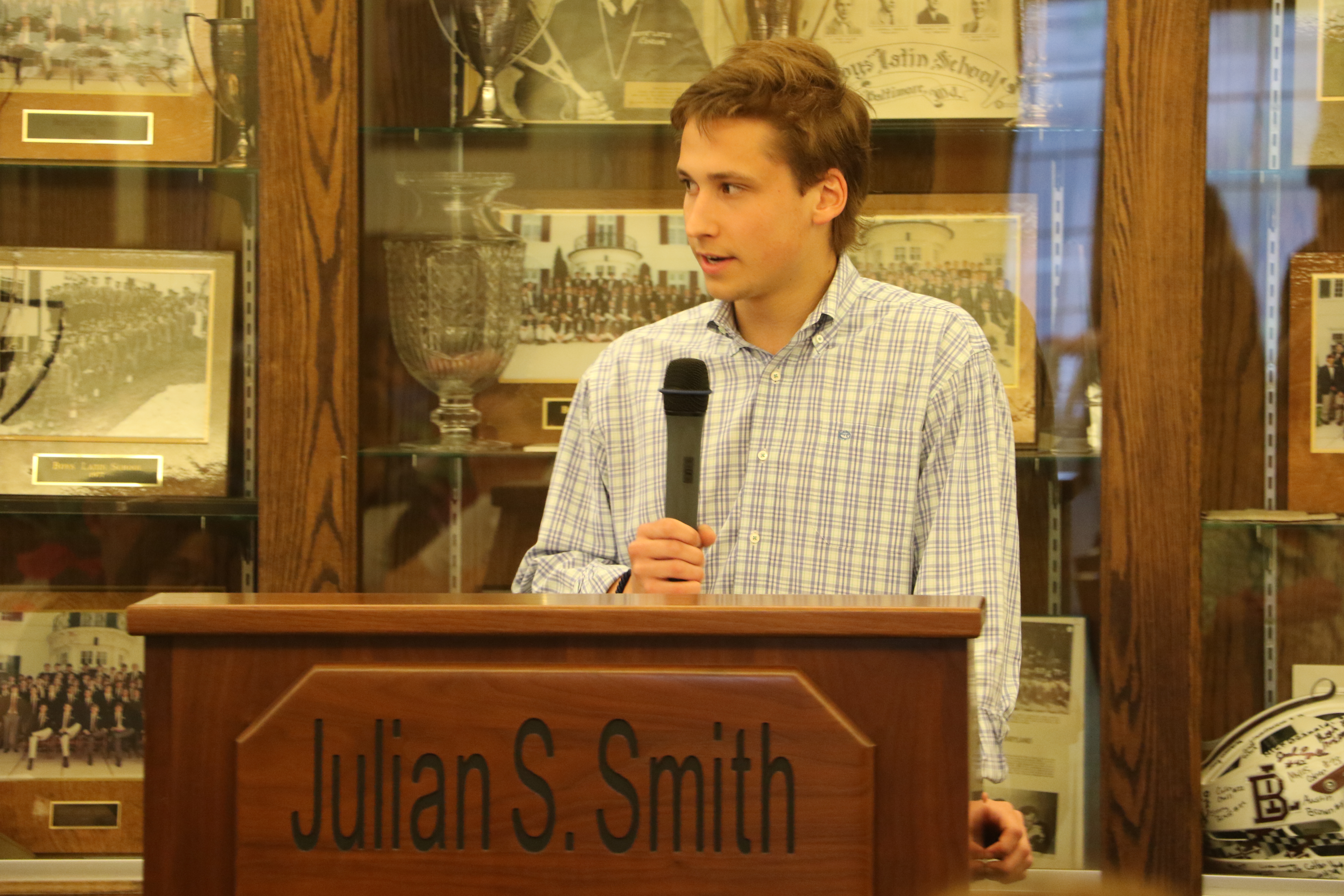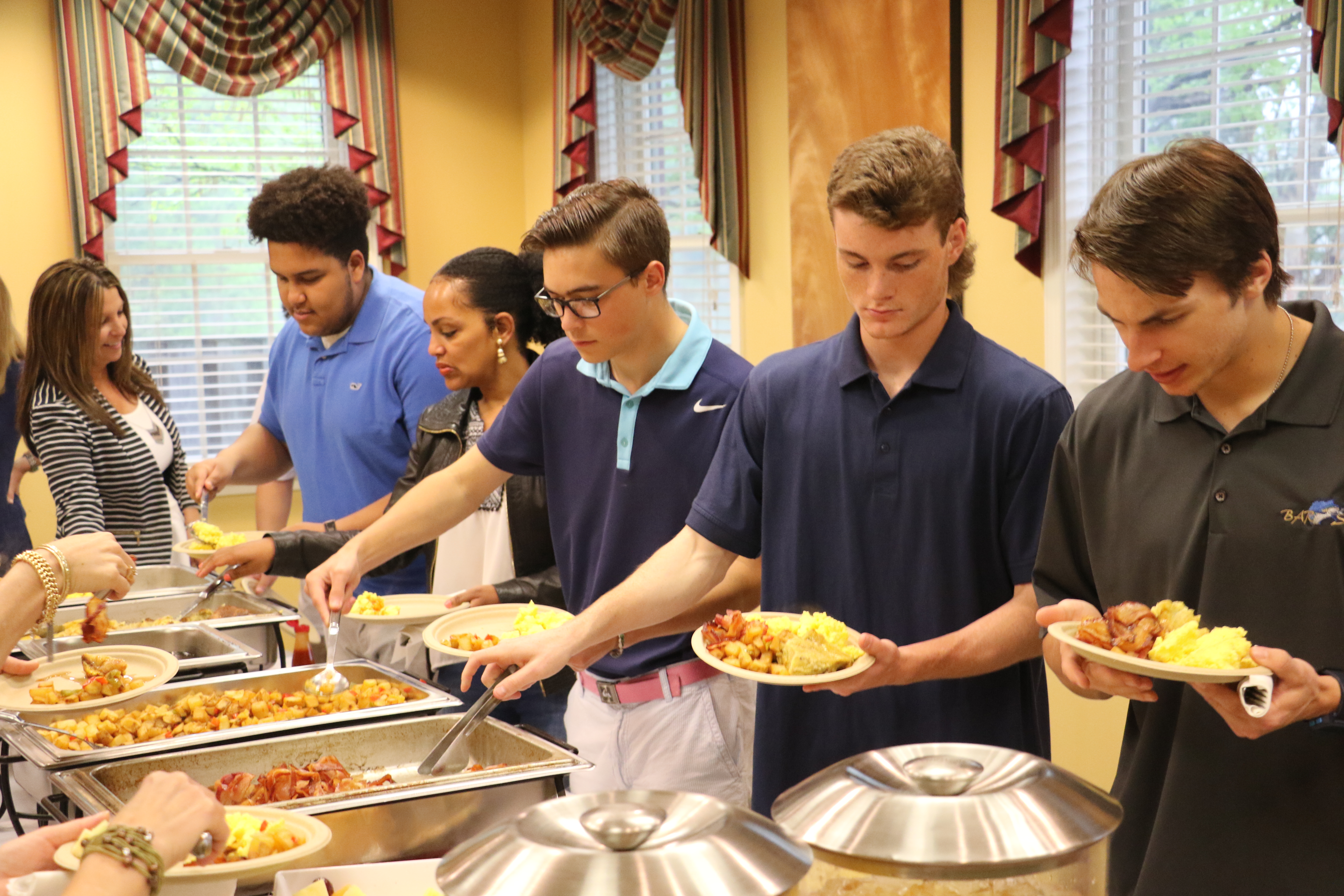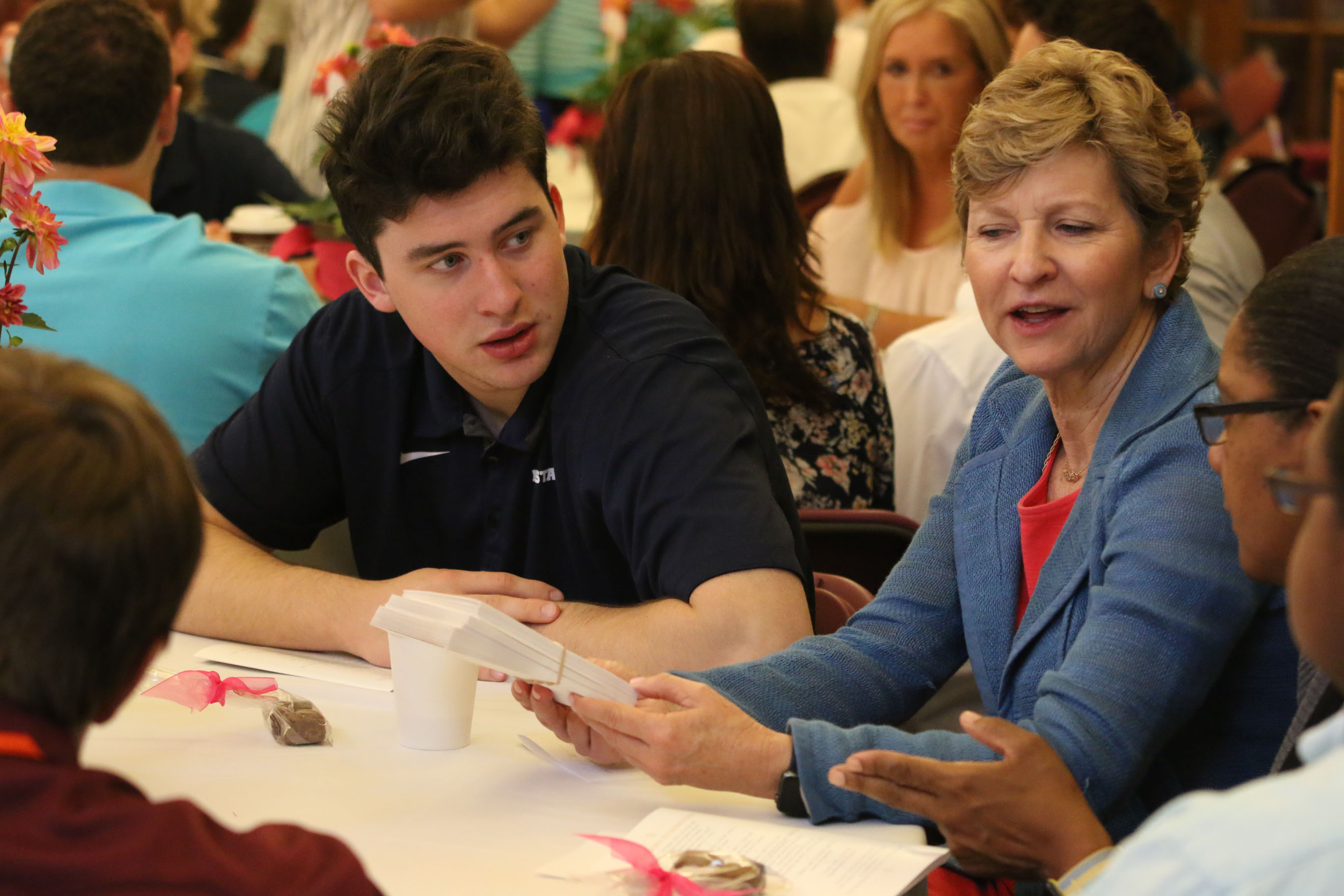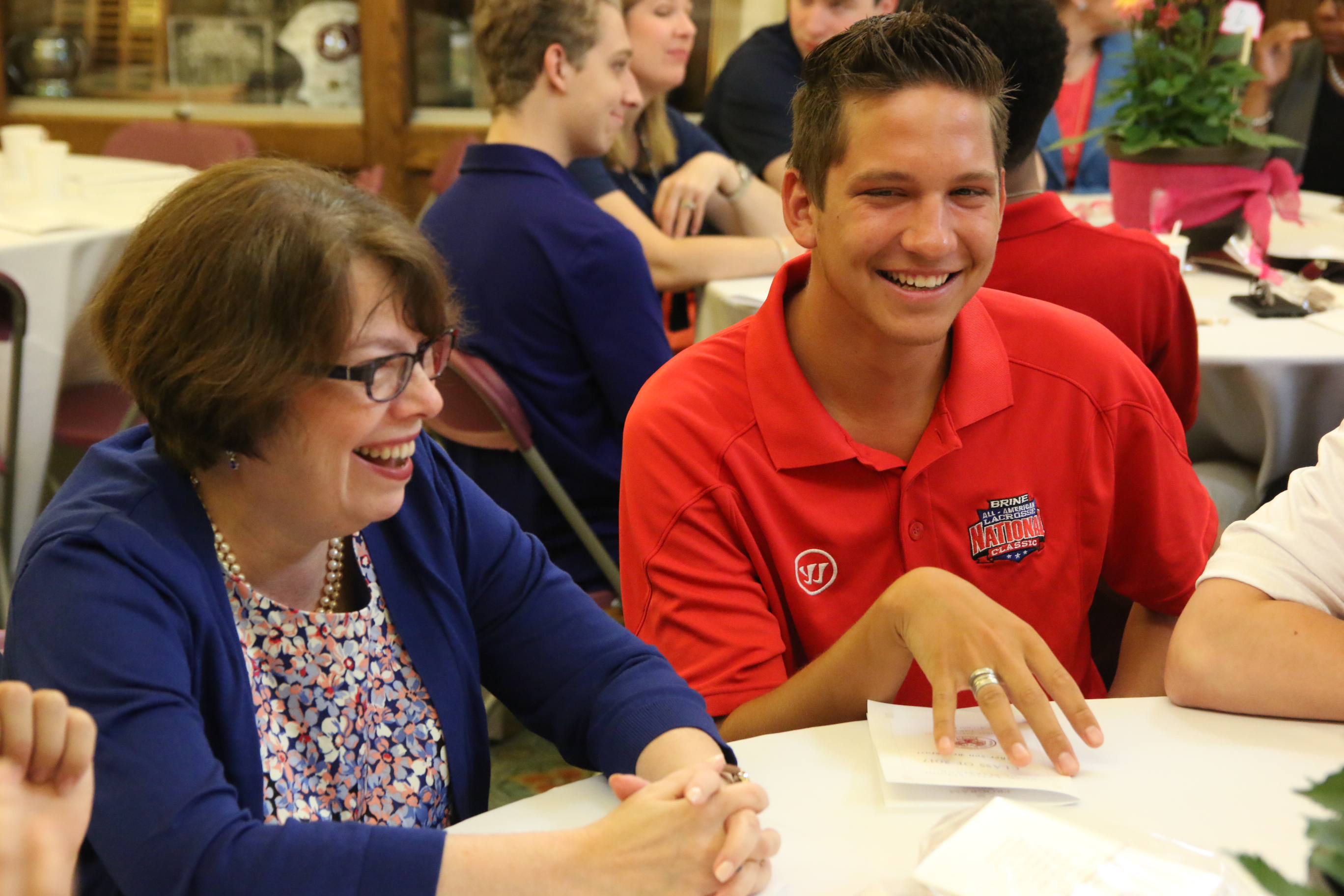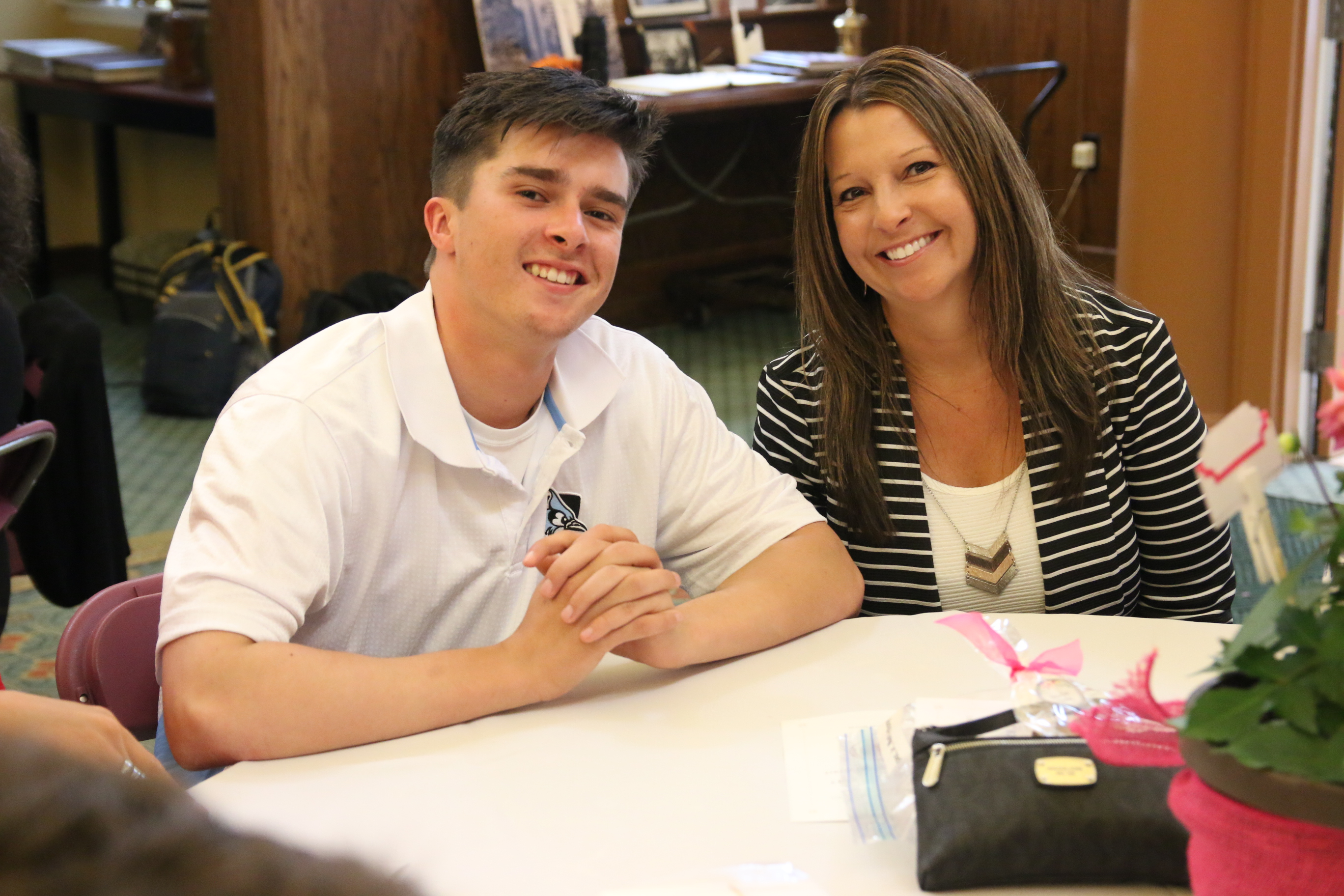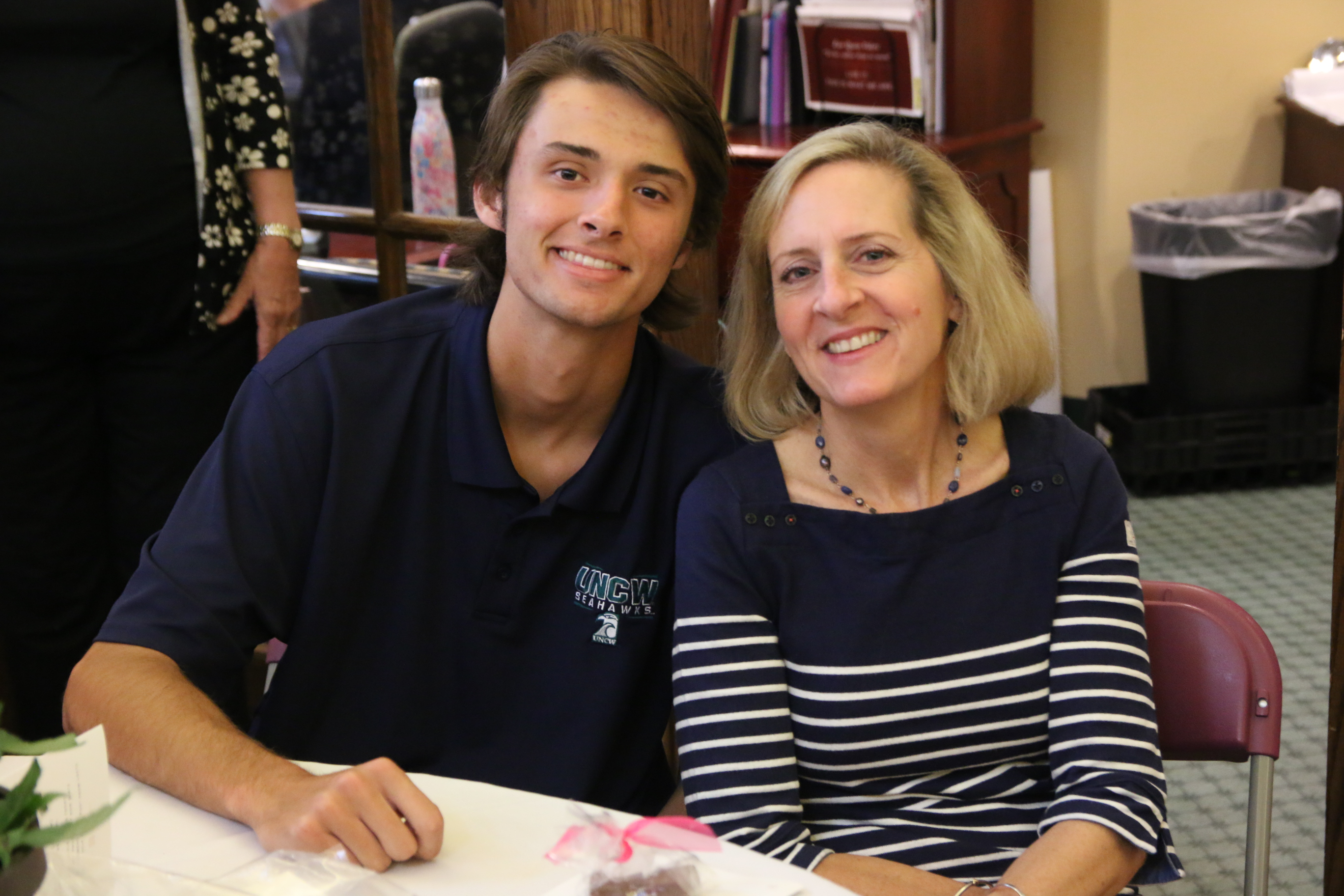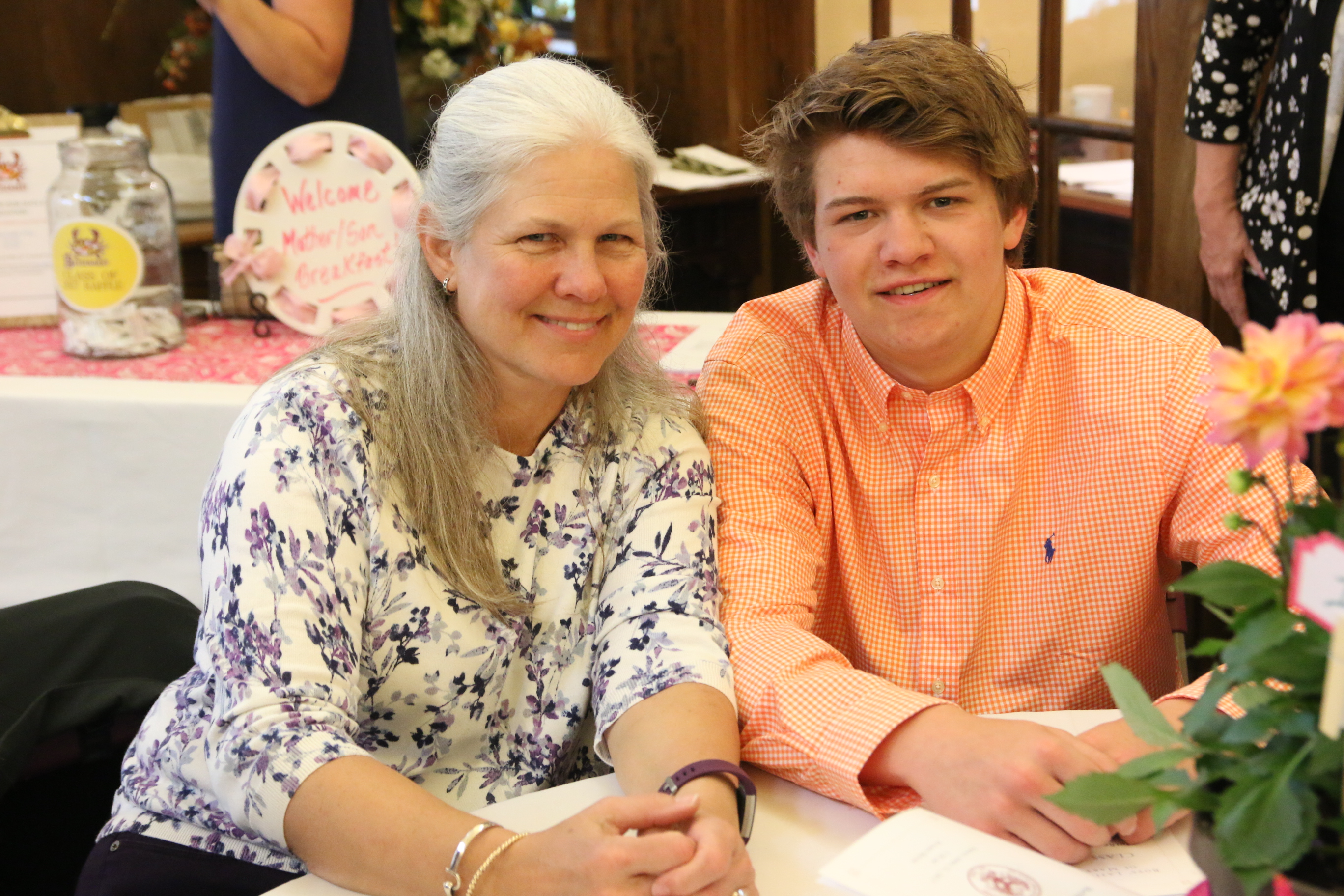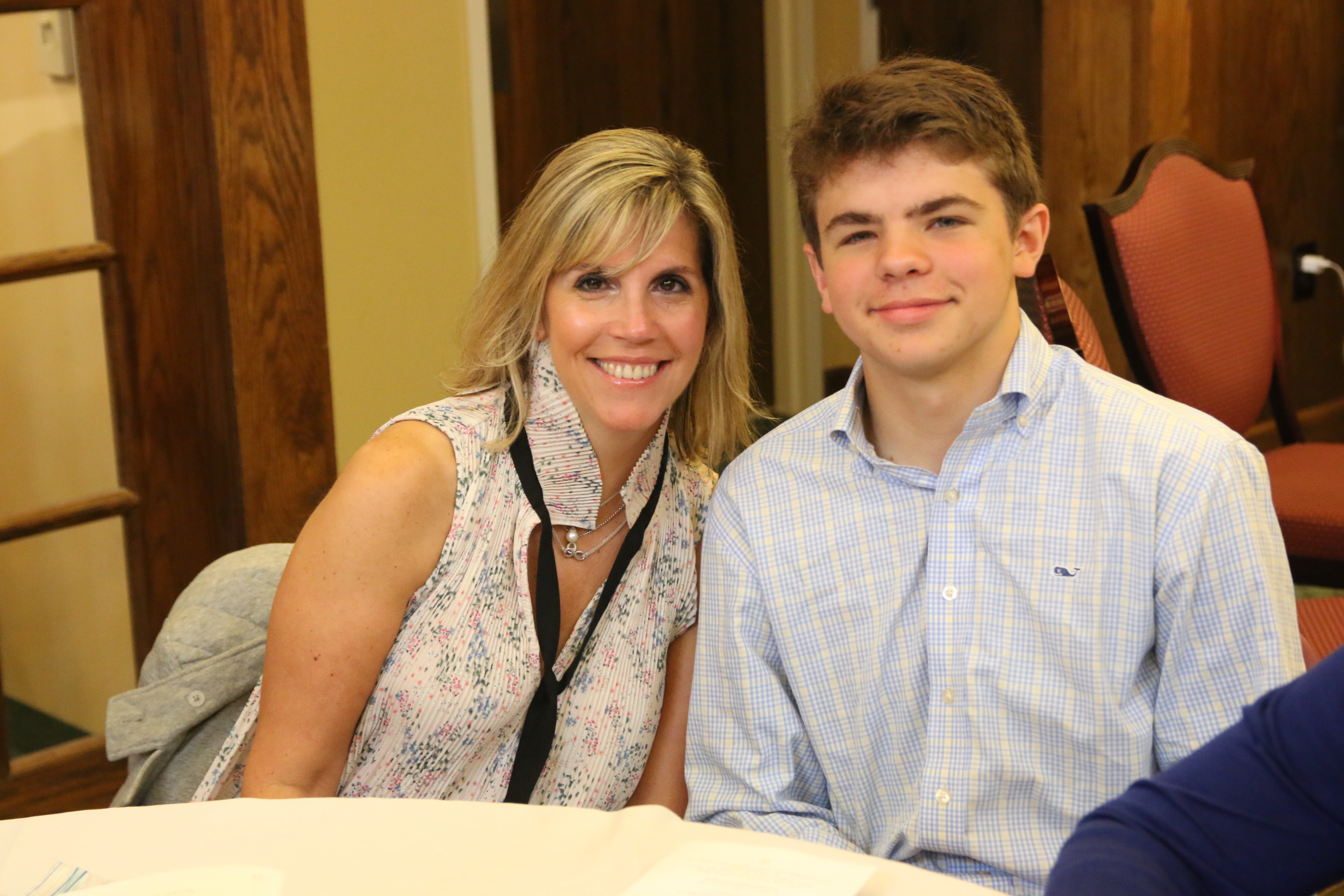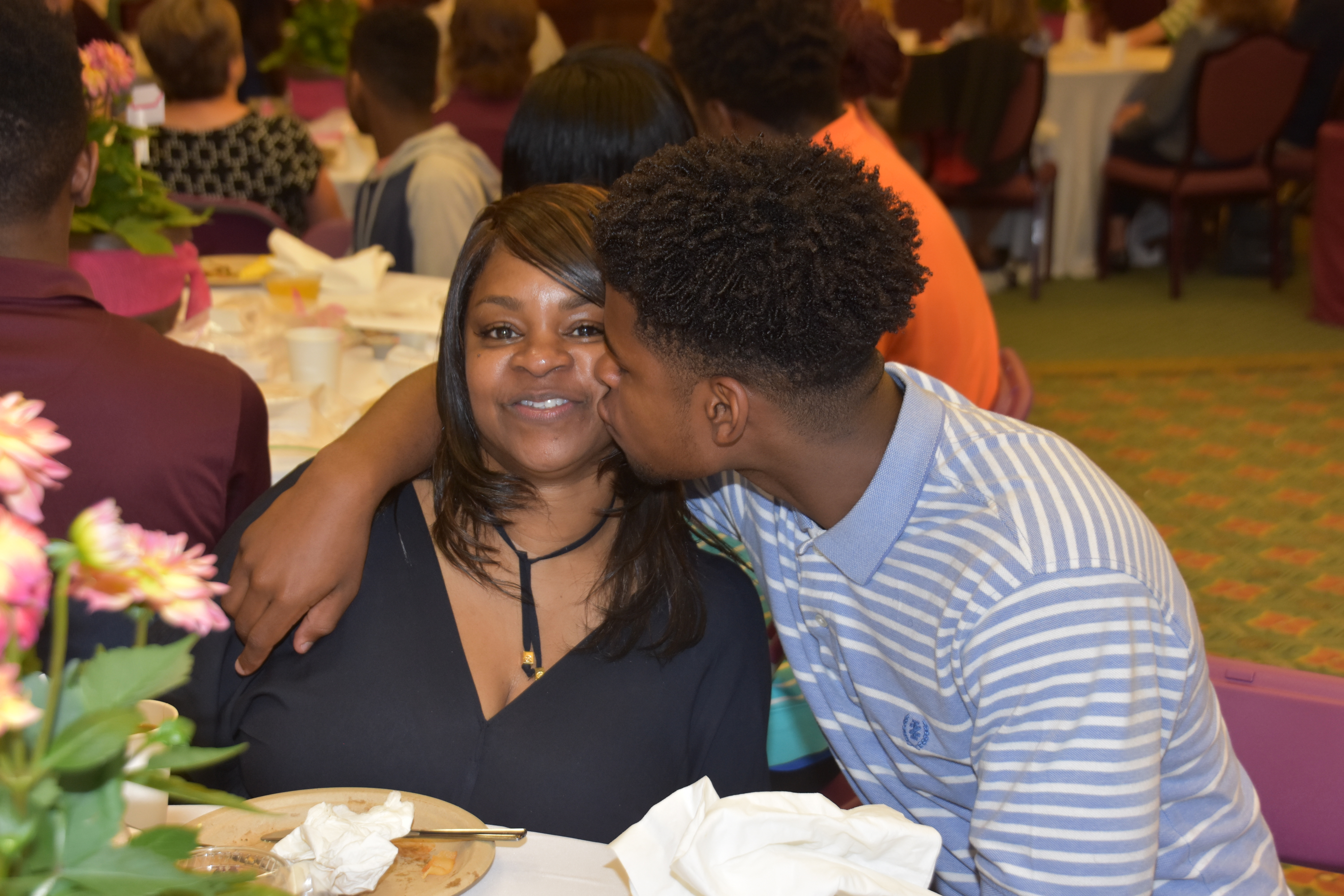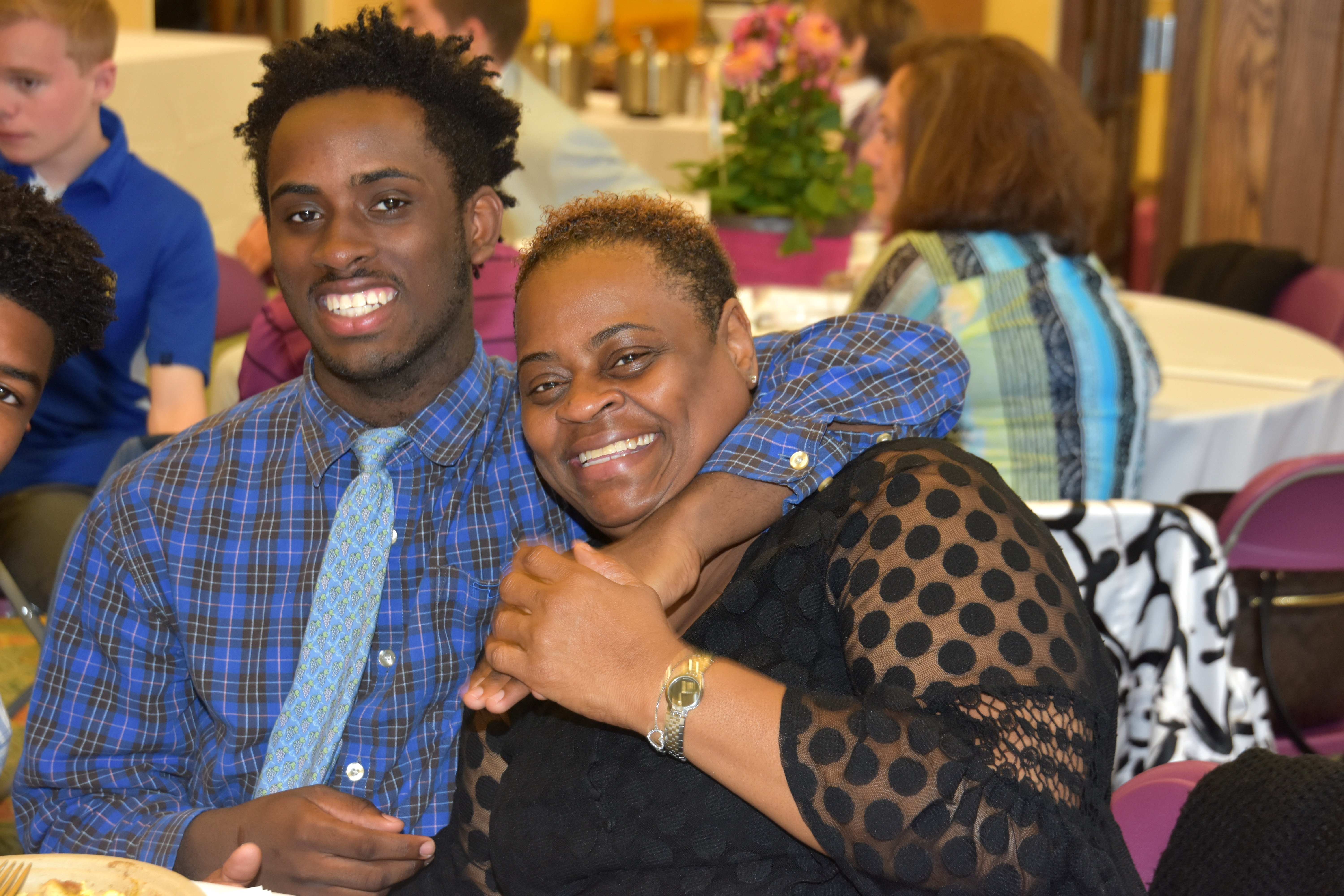 04/21/2017
Friday was the first of our three divisional Maroon & White Day competitions for the year. Our upper schoolers participated in a wide array of friendly competitions, from dizzy bat relays and jousting to tug-of-war and egg tosses.
Thanks to the Parents' Association for a delicious cookout lunch and for helping to make the day a special and memorable occasion.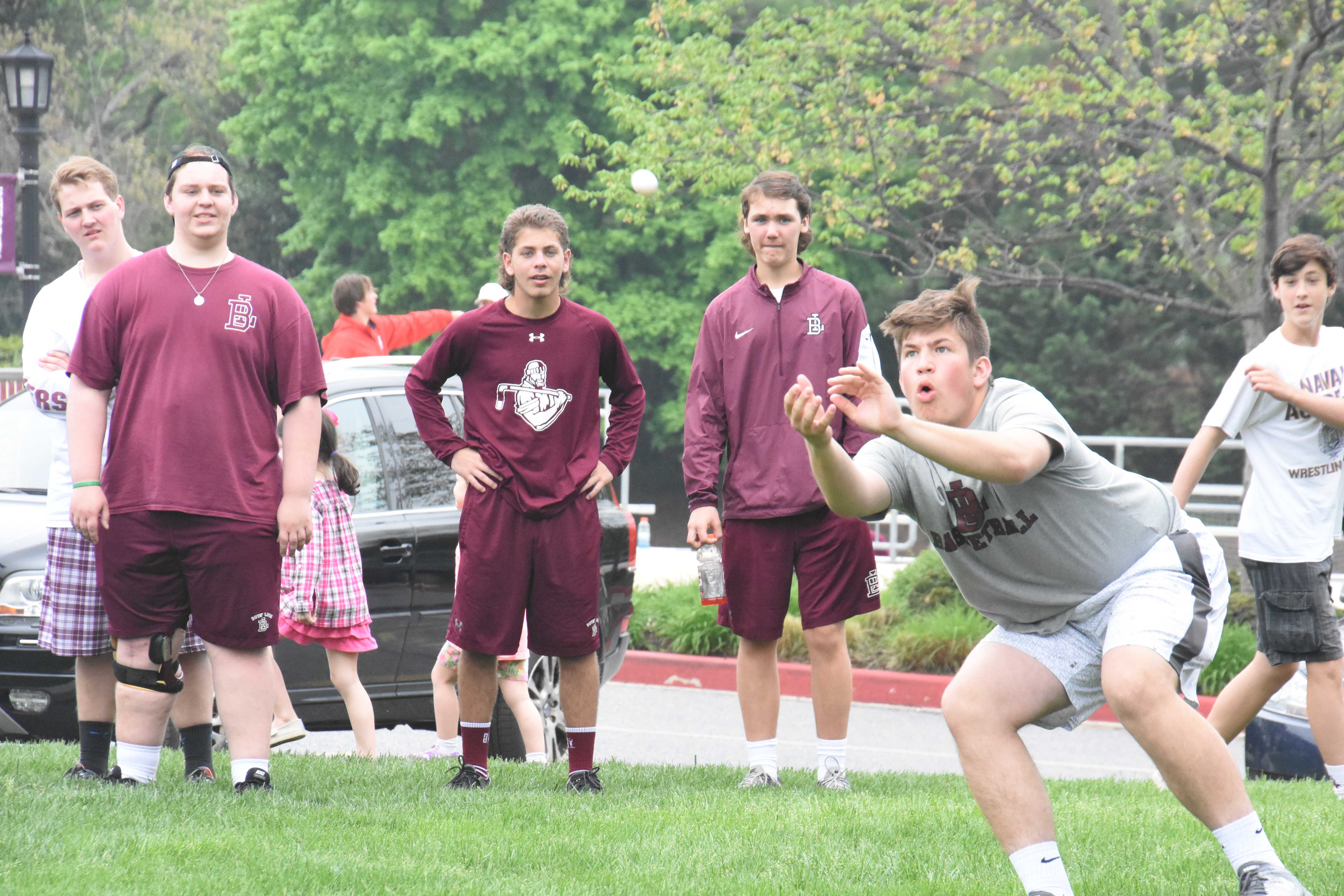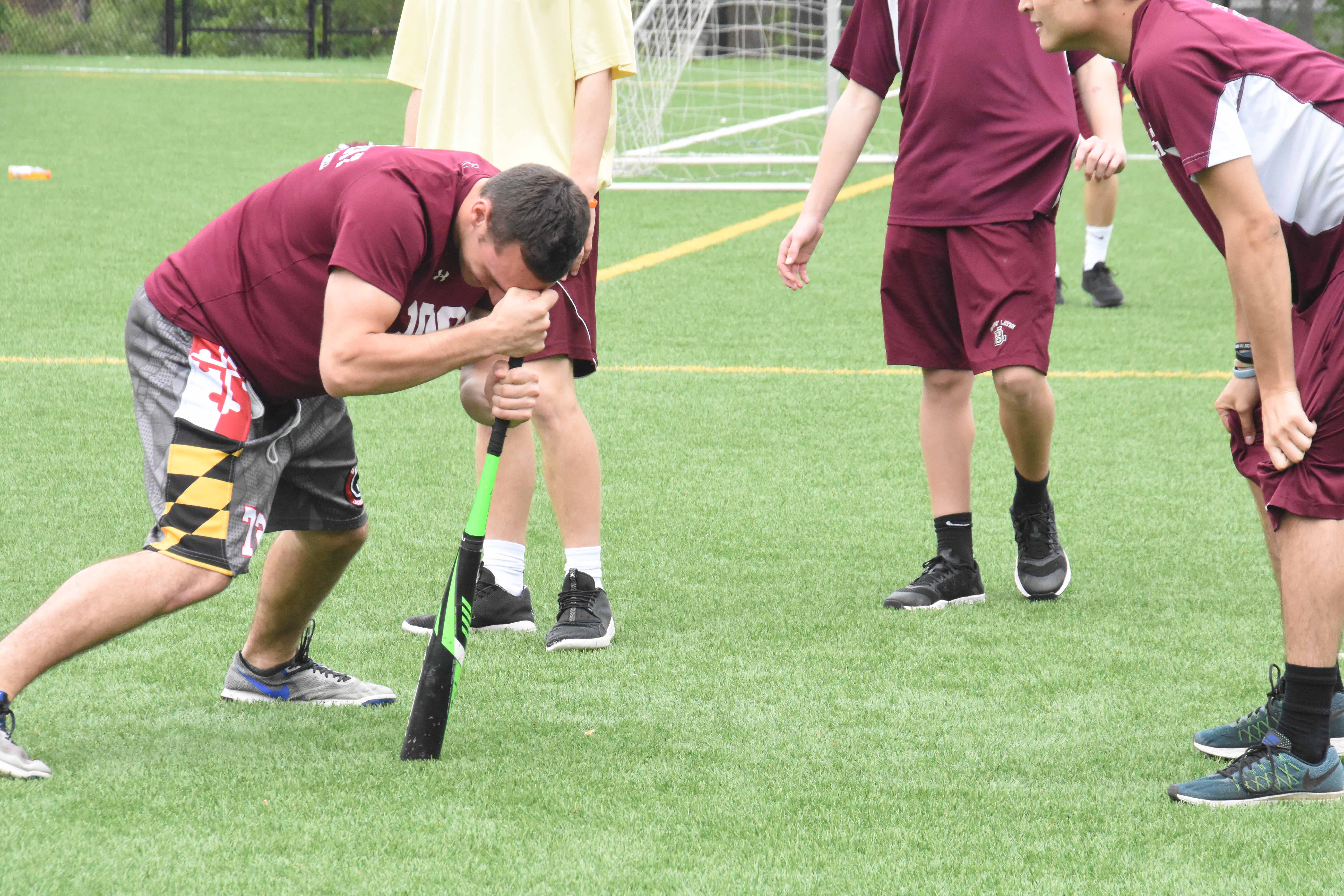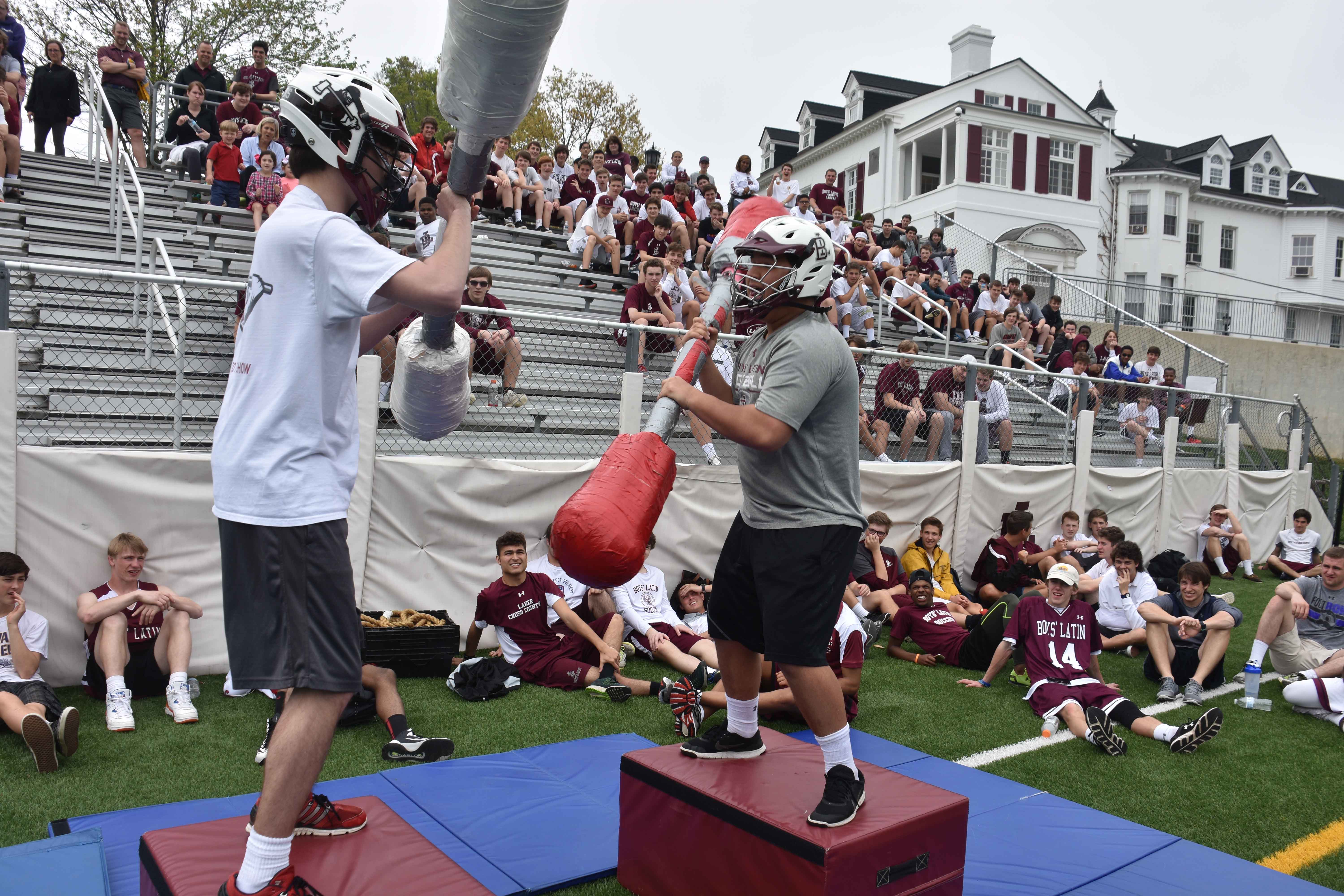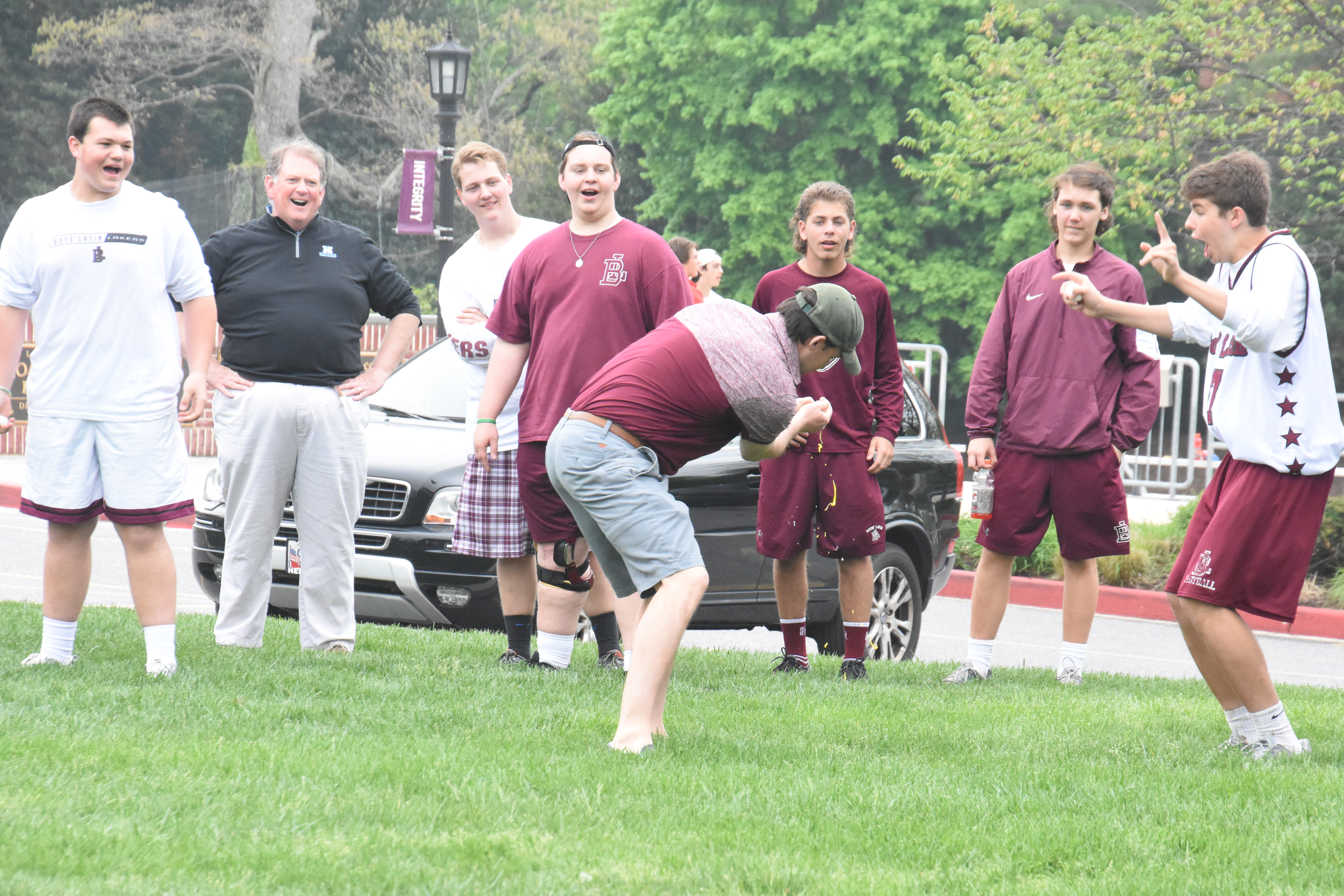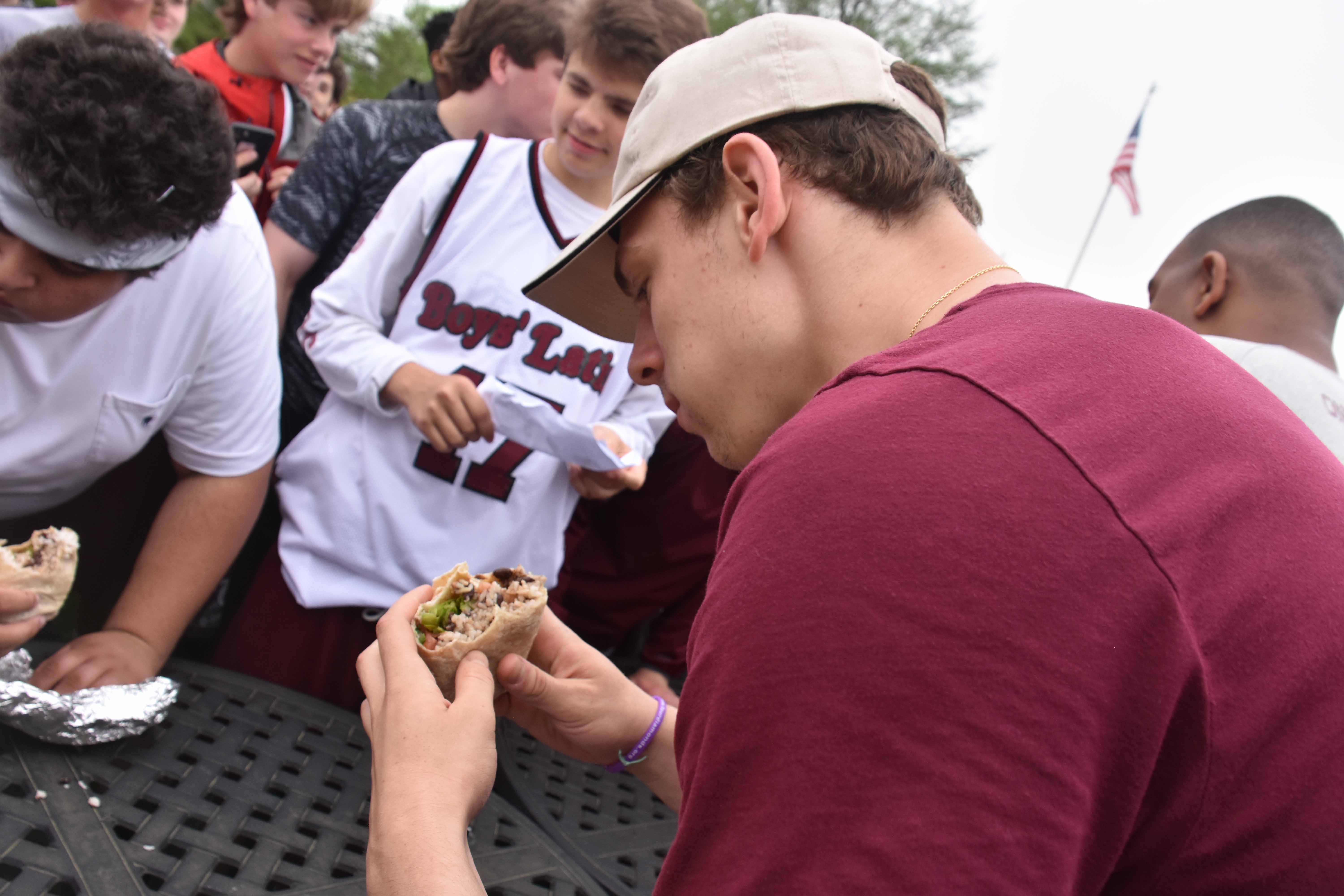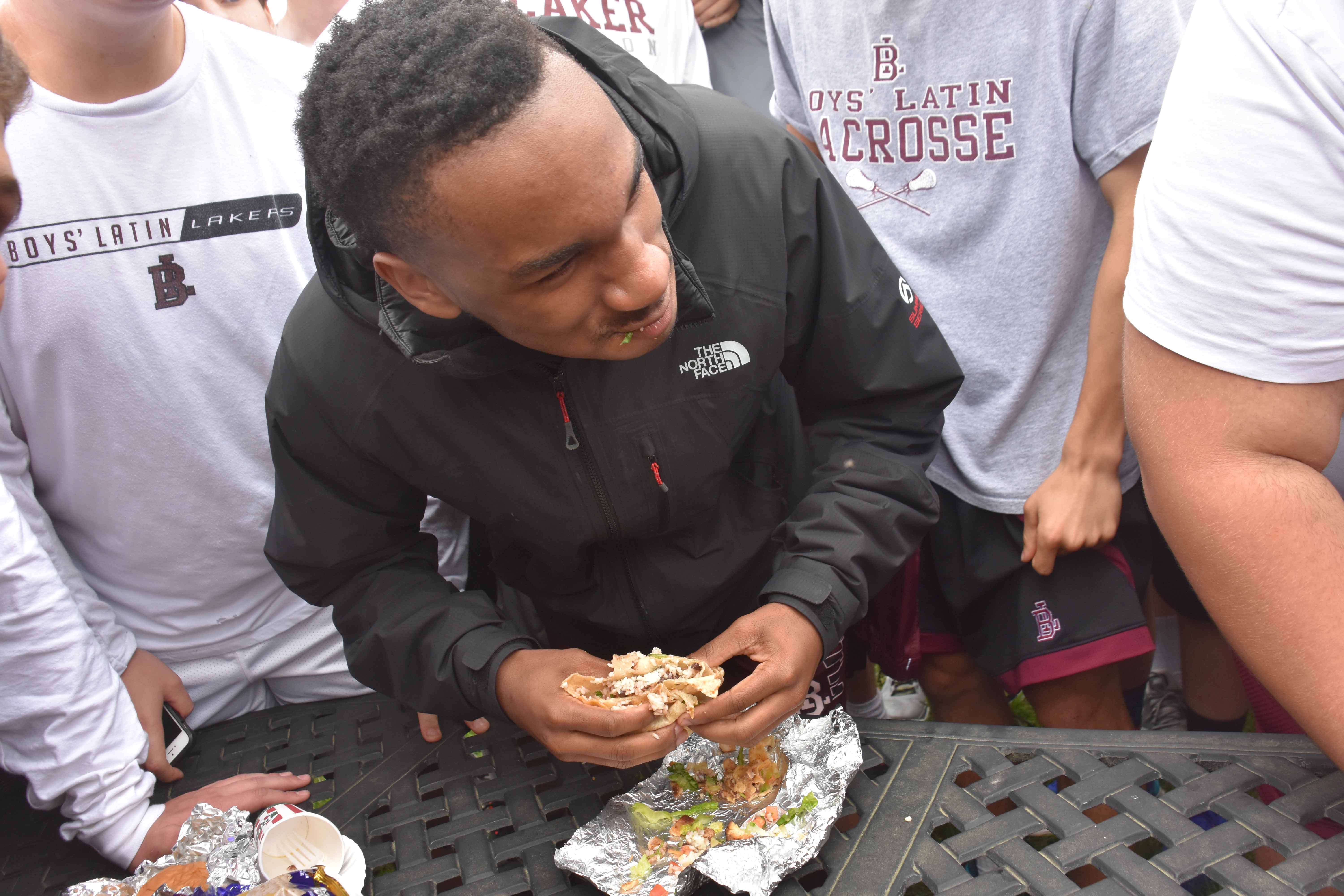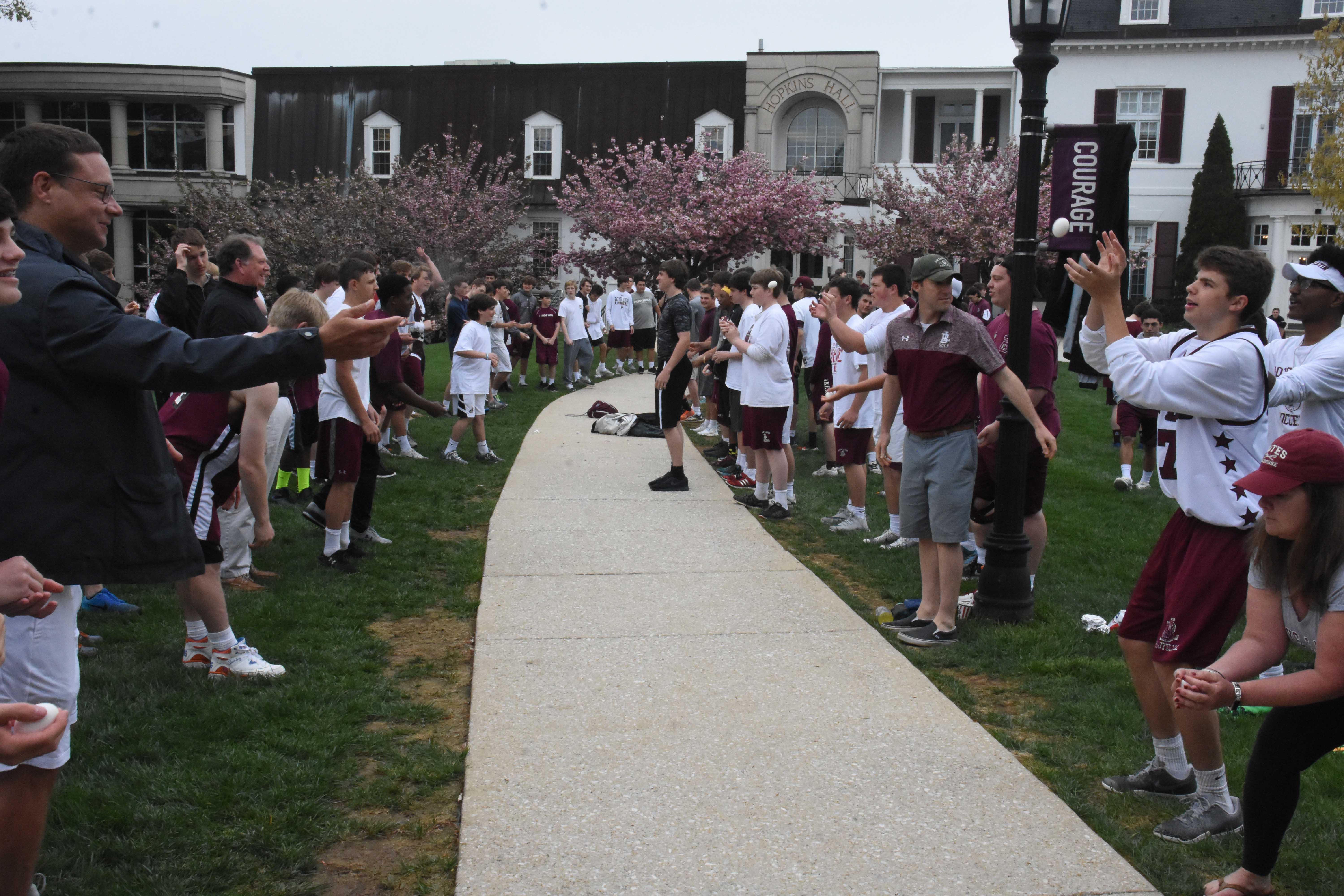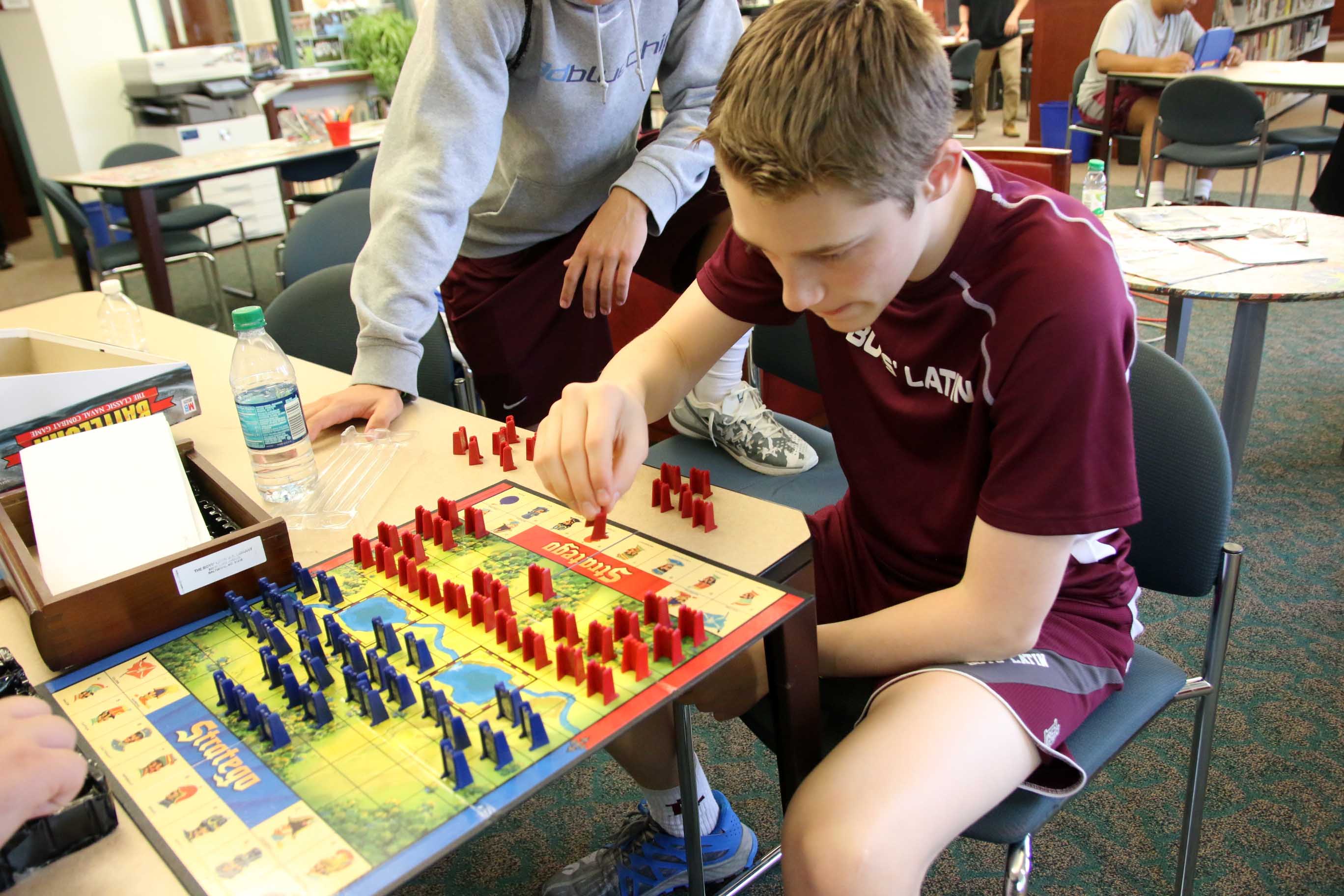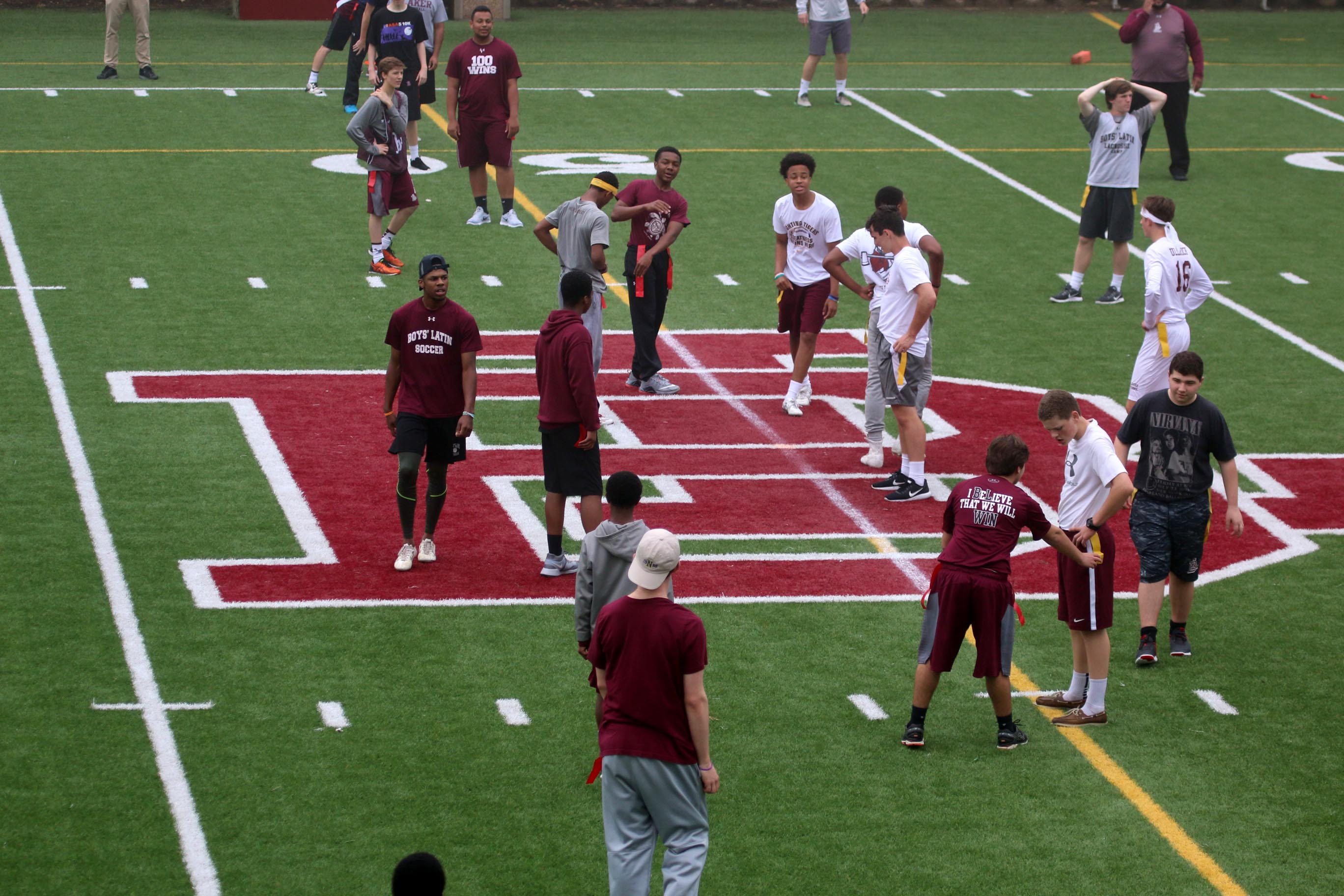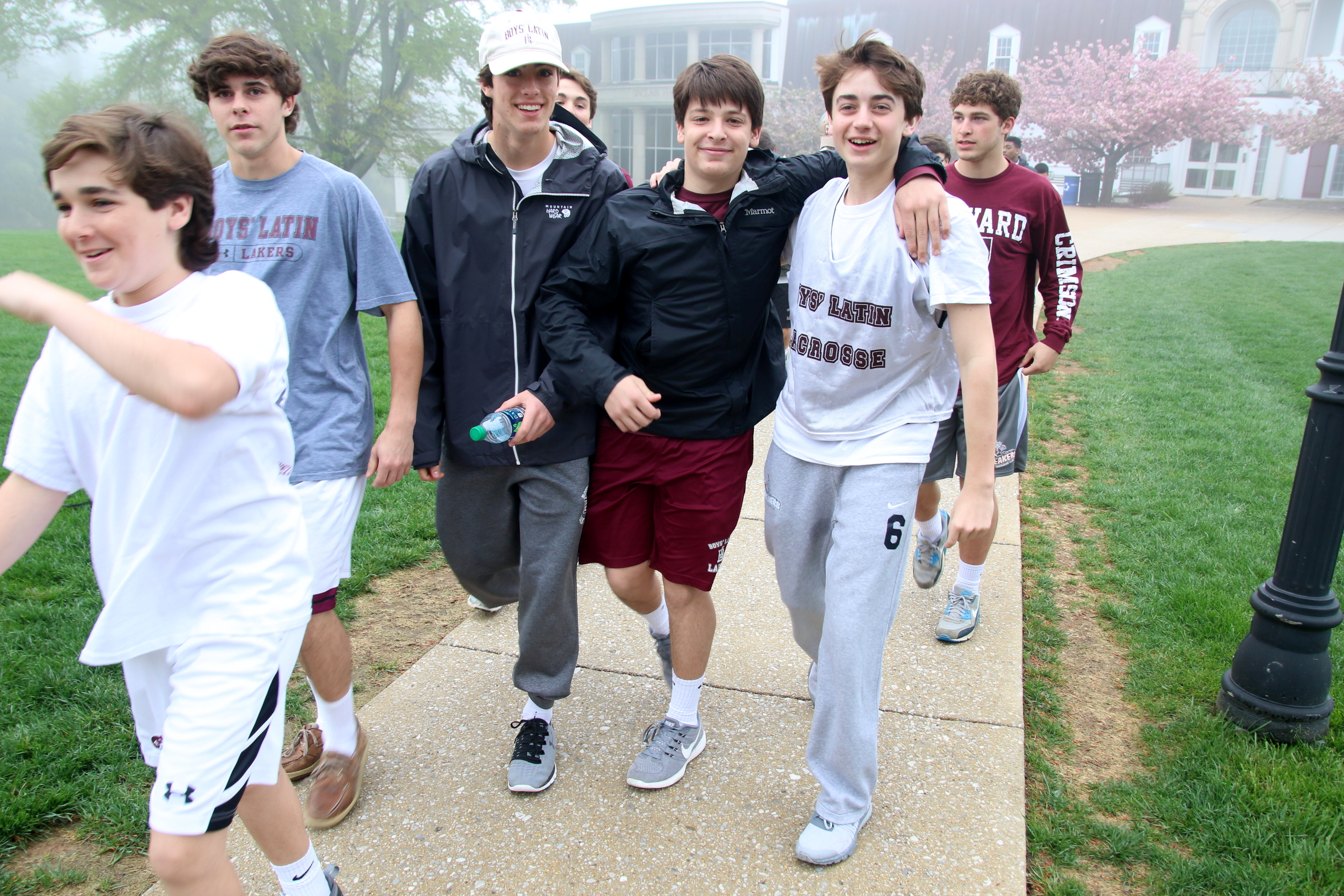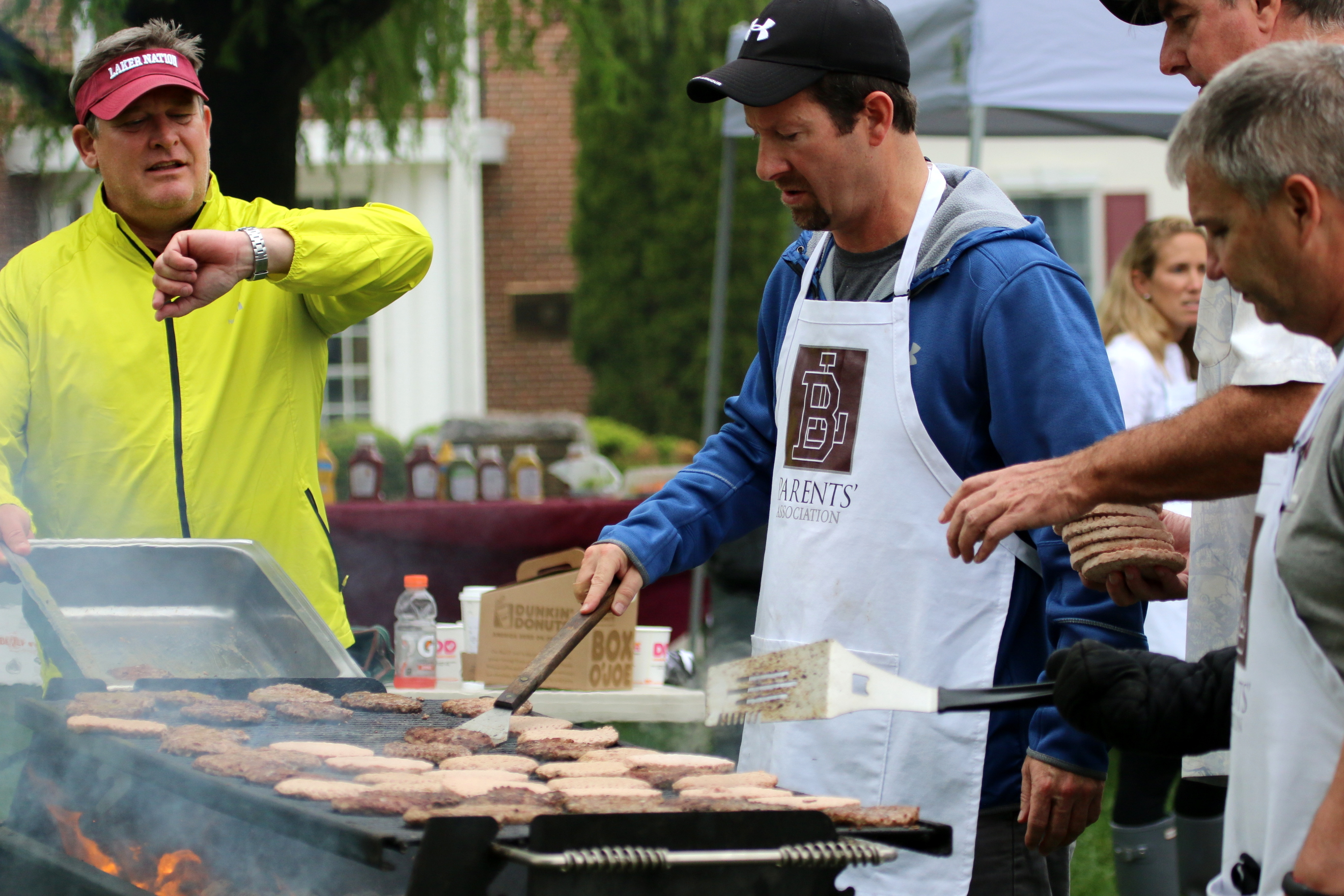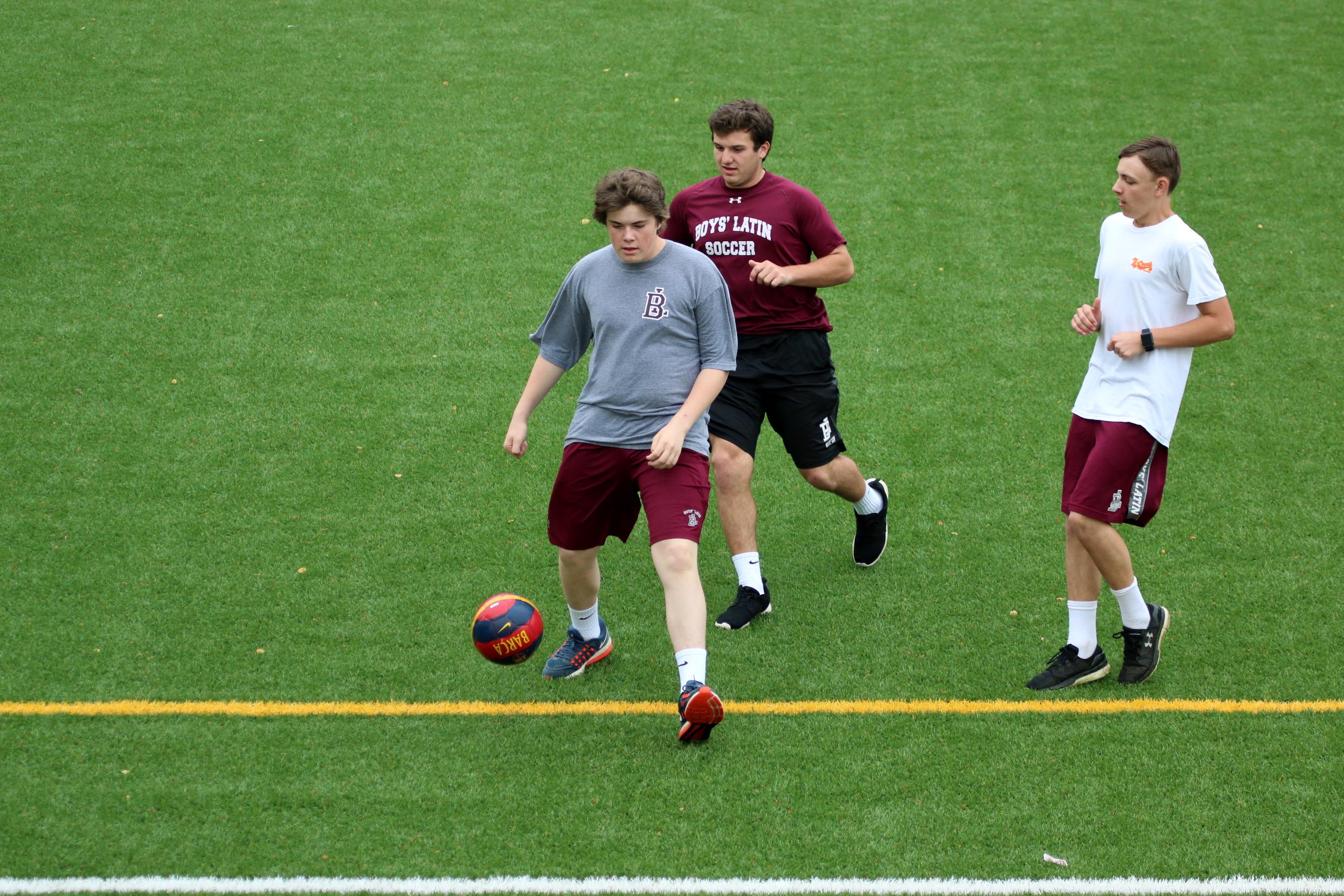 04/18/2017
When it comes to high school lacrosse rivalries, nothing even comes close to the Boys' Latin vs. St. Paul's annual match up. On May 16, the Lakers and Crusaders will meet for the 100th time at St. Paul's.
In preparation for the big game, PressBox talked to current and former players on both sides of this age-old rivalry to uncover what makes this annual match-up an event no one wants to miss.
BL lacrosse alums recount their best memories of this historic rivalry in this article while BL junior Michael Ubriaco shares his thoughts on gearing up for this year's big game in this story.
And, when you're done reading, come out and support the Lakers as they begin conference play today at home vs. Severn School at 4:15 pm. We hope to see you there!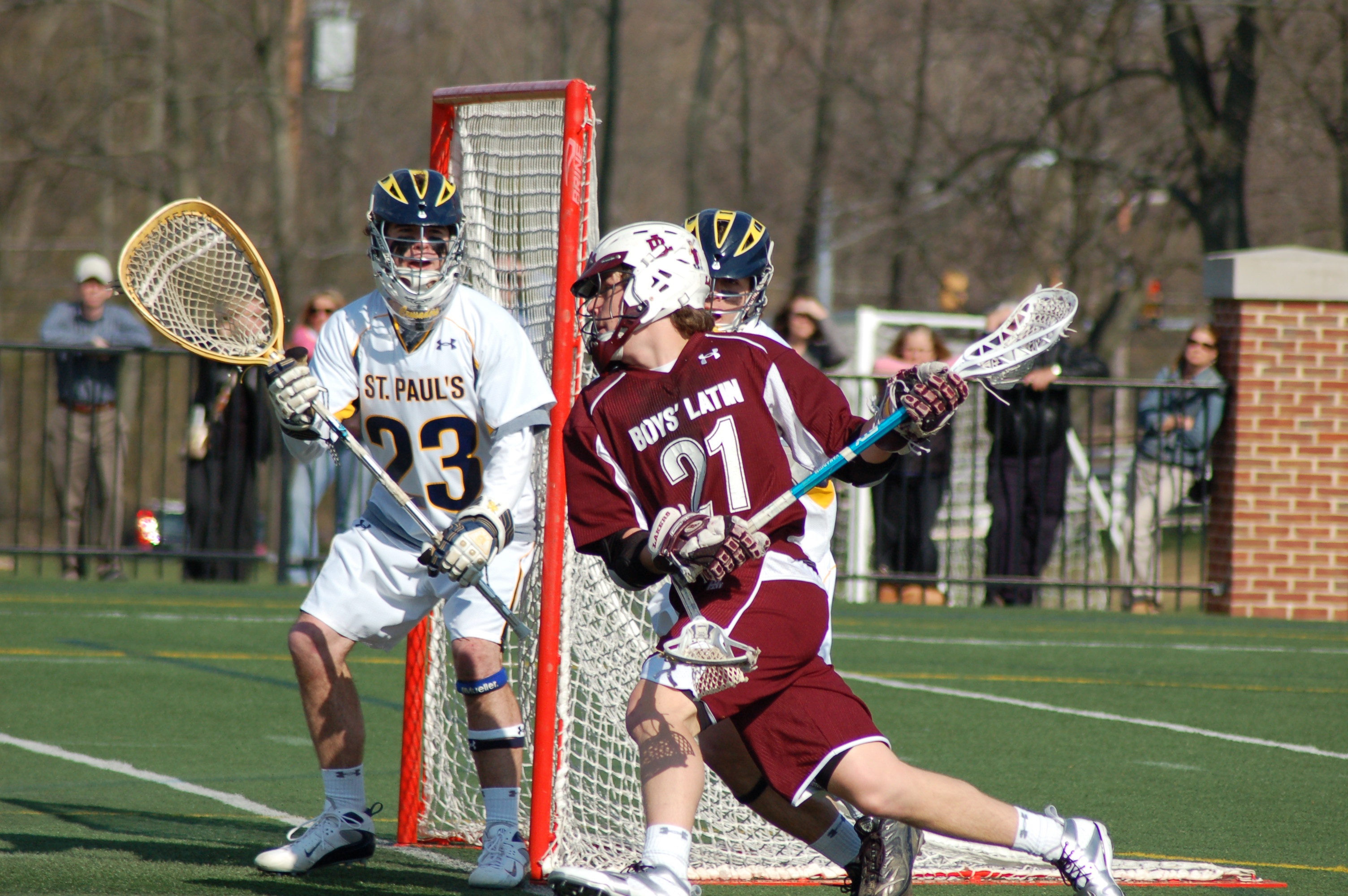 04/13/2017
Calling all lower school families! Please join us for the First Annual Lake Roland Community Service event on Saturday, April 22nd from 10 am - 12 pm. It's the perfect way to bond as Lakers and give back to Lake Roland! We will work with other volunteers to clean up debris and trash around Lake Roland. Please be sure to wear your Laker gear!
Please note that all volunteers must sign a waiver, including minors. Parents can complete waiver forms for minors either in person on the day of the event at Lake Roland or in advance by clicking here. To RSVP, email Ty Cronin at tykcronin@gmail.com or Steve Susel at timbercrab@yahoo.com.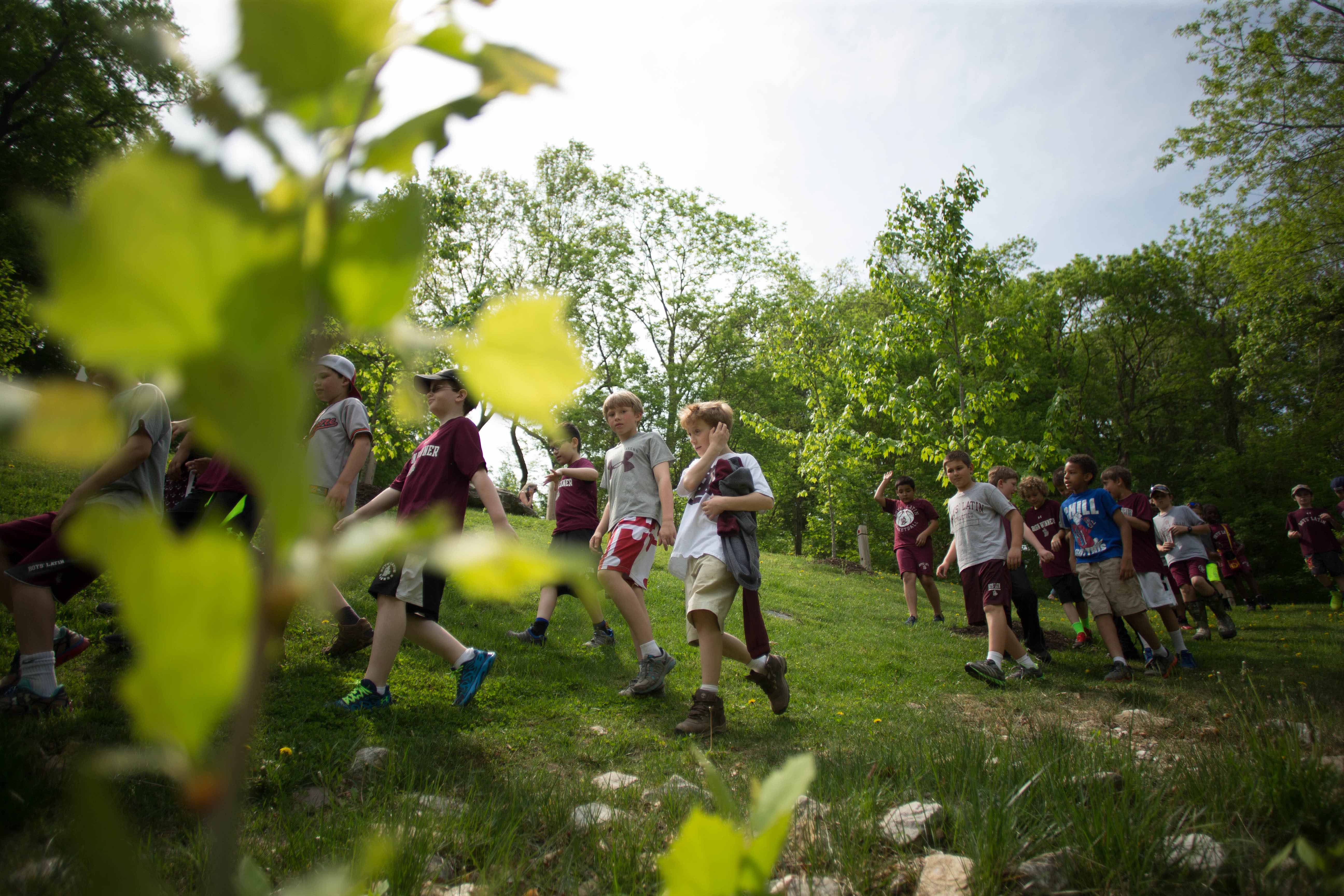 04/11/2017
Each year, the lower school book club meets over pizza to discuss their selections for the Black-Eyed Susan Book Award, which is the children's choice award for the state of Maryland. The book club is open to boys in grades 3-5, and each member must read at least three of the ten books that have been nominated in order to participate.
The reading list for the book club's age group included the following:
The War That Saved My Life by Kimberly Brubaker Bradley
Ellie's Story: A Dog's Purpose Novel by W. Bruce Cameron
The Map Trap by Andrew Clements
My Near-death Adventures (99% true!) by Alison DeCamp
Stella by Starlight by Sharon Draper
Took: A Ghost Story by Mary Downing Hahn
The Detective's Assistant by Kate Hannigan
Fish in a Tree by Lynda Mullaly Hunt
Masterminds by Gordon Korman
Fuzzy Mud by Louis Sachar
Following Monday's lively and insightful discussion, each boy cast one vote for his favorite book. Votes from schools across the state are then collected and tallied by the Black-Eyed Susan Book Award Committee. The winners will be announced later this spring.
Thanks to all of the boys who participated!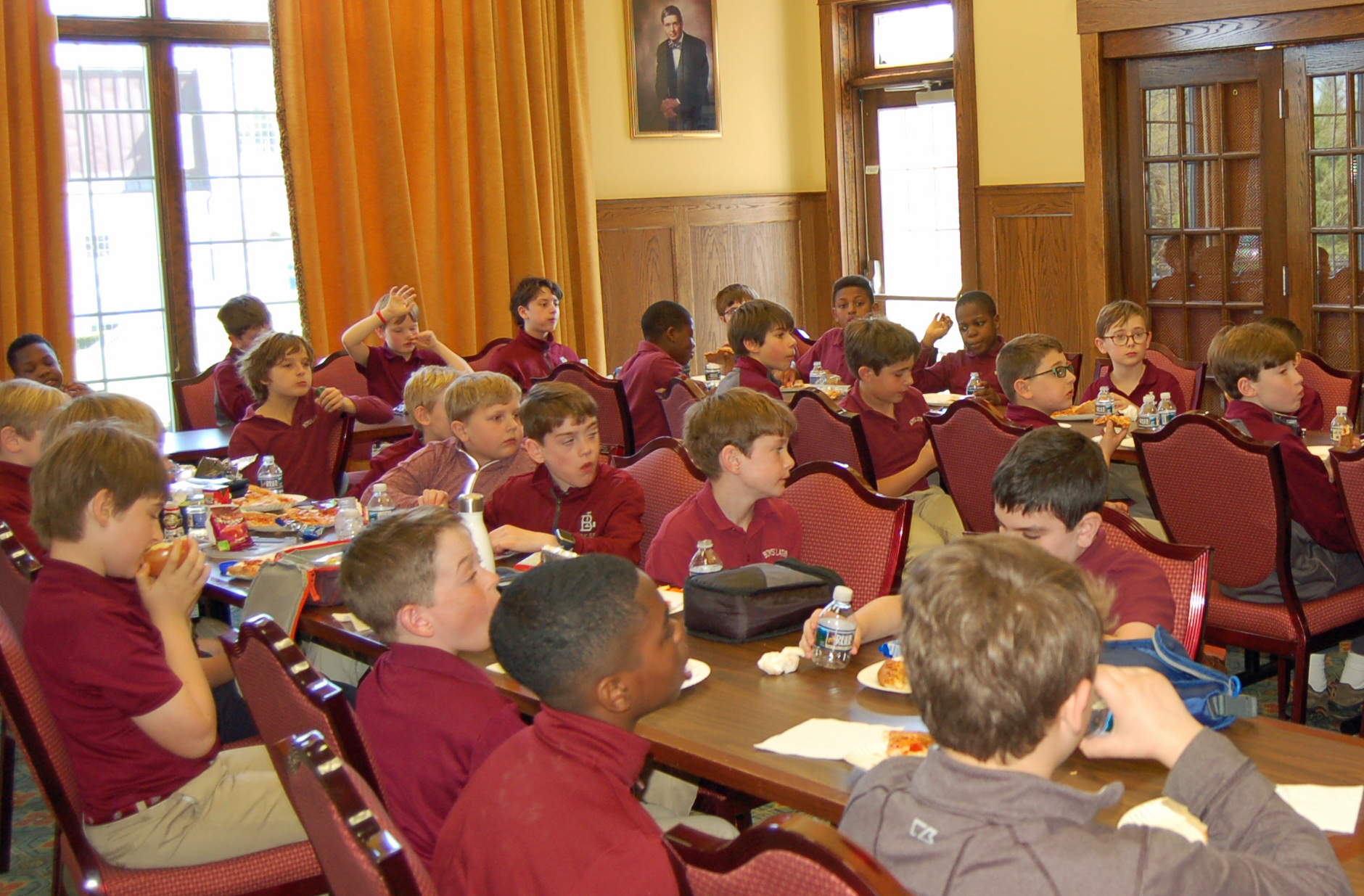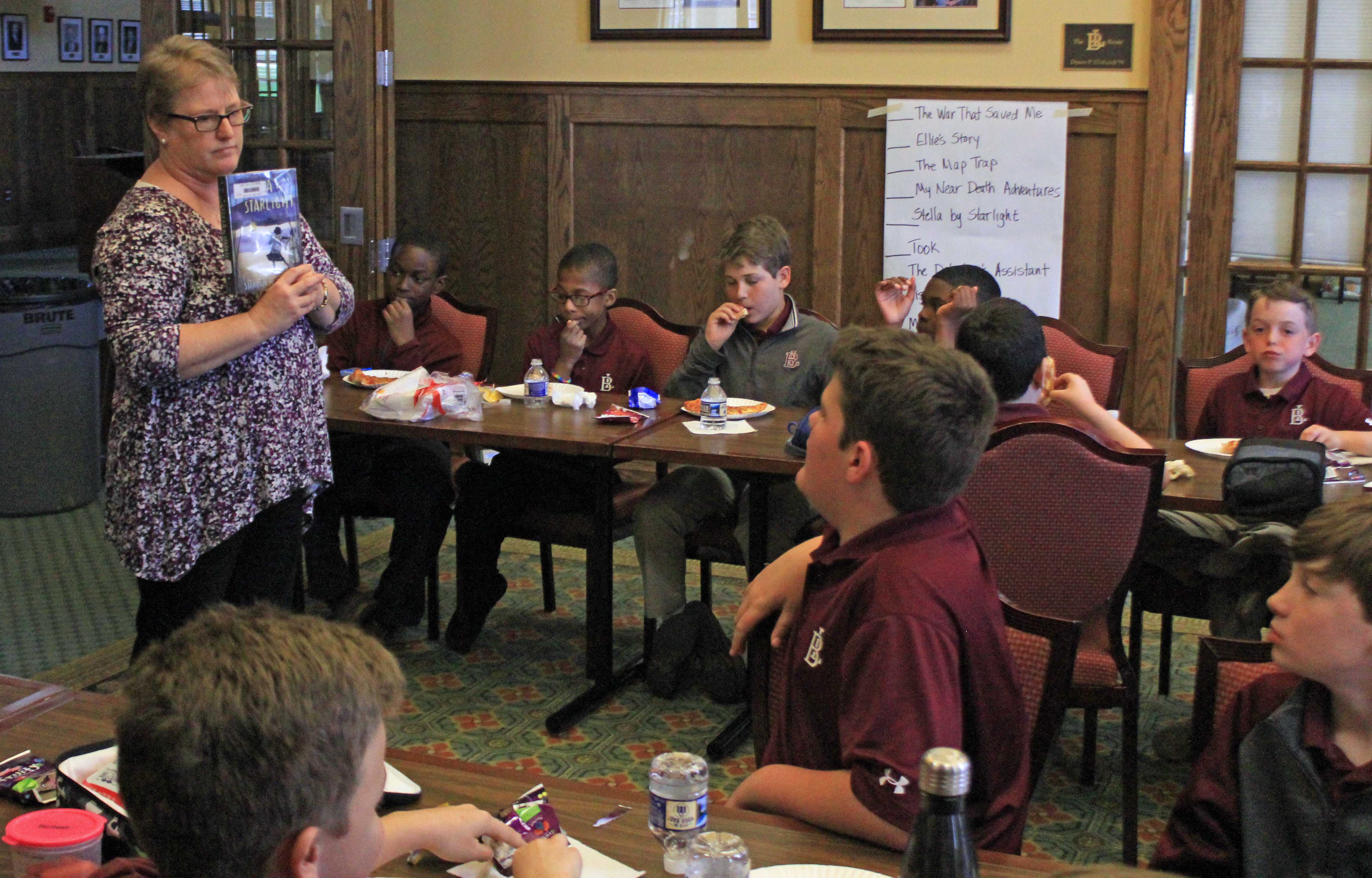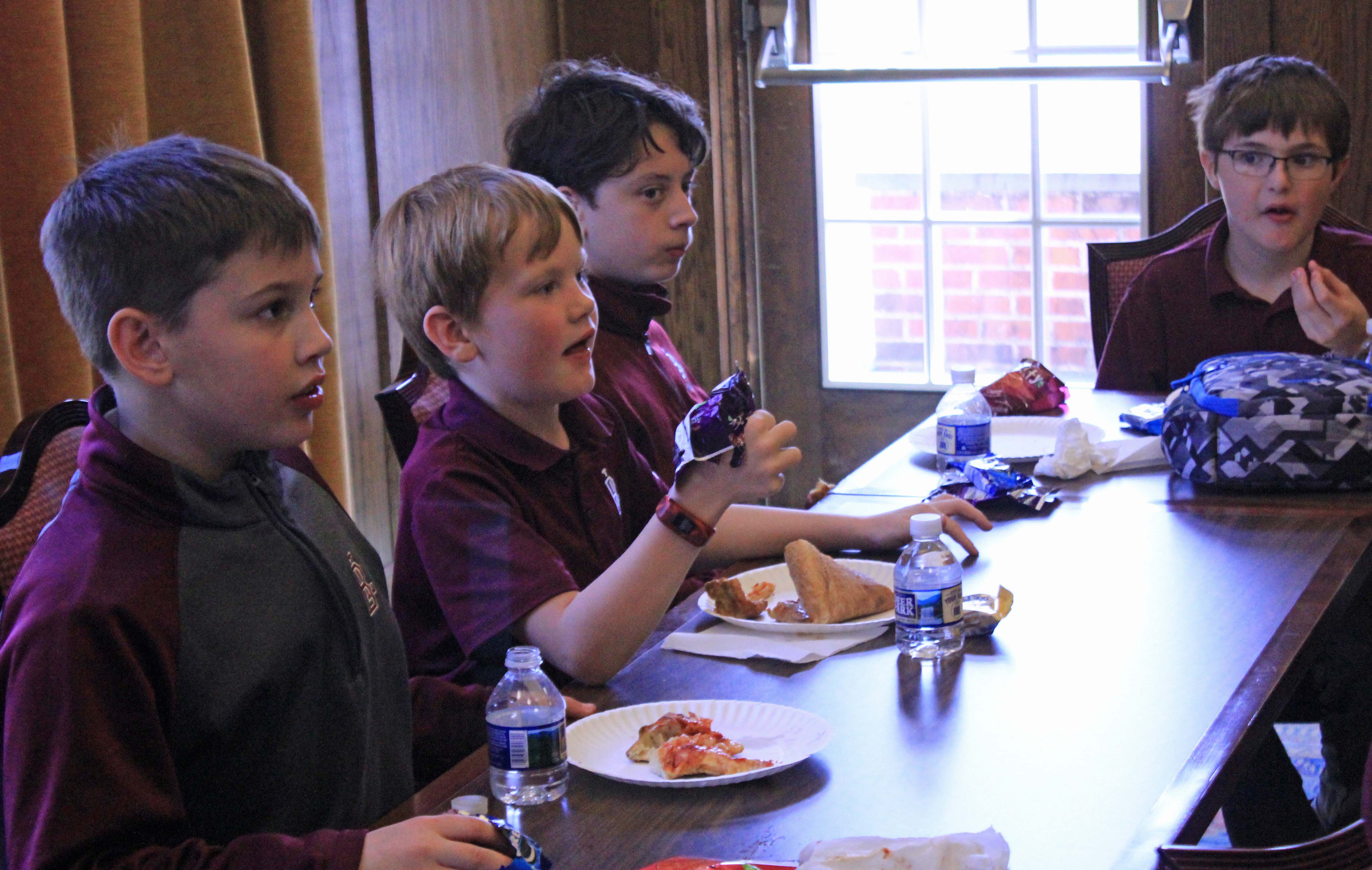 04/10/2017
BL's robotics team qualified this weekend to compete in the FIRST World Championships from April 26-29 in St. Louis. This year's competition will be the third world championship appearance for the Lumberjacks. The BL team previously competed in 2010 and 2015 competitions.
"We have a great strategy and good people," says Head Robotics Coach Anne Kellerman. "We could be a real contender. We have to be focused on making repairs and bringing our 'A' game every single match."
The Lumberjacks were one of 23 teams that qualified to advance to the world championships at the FIRST Chesapeake District Championship, held last weekend at Virginia Commonwealth University in Richmond, VA. The Lumberjacks finished qualification rounds in 27th place (of 58 teams) with a match record of 7-3-1.
"We suffered a heartbreaking match in which we were very unexpectedly awarded a red card penalty due to unintentionally touching a scored gear," says Kellerman. "The loss of all points earned for this match was a heavy setback, but the team soldiered on to complete remaining matches with strong gear delivering and successful rope climbing."
BL ended the season ranked 21st of 143 (top 15%) teams in the District, up from 31st of 134 (top 23%) in 2016.
"The senior leadership, in particular lead building Ryan Trupia and lead scout Alex Young practically moved mountains to get us to where we are today."
More than 25 upper school students participate in BL's robotics program, involved in everything from design and programming, to construction of the robot and using data analytics to scout other teams. The team has just six weeks to design, program and build its robot and spends as much as eight hours a day in the lab, seven days a week, working to refine and perfect the robot's maneuvers.
The team's success is the result of the incredible dedication of the students and the adult mentors: Upper School Physics teacher Michael Black; Kevin Atkinson and his son Logan Atkinson '16; Dan and Jill Trupia (parents of Ryan '17); Greg Bennett (parent of Matt '14); Jeff Ring (parent of JB '11); Kevin Mull (Northrop Grumman engineer); and Nick Aucoin (programming coach).
"I could not be more proud to work with the talented and dedicated students and mentors on the team," says Kellerman. "Their commitment to excellence and to each other's growth and success is palpable."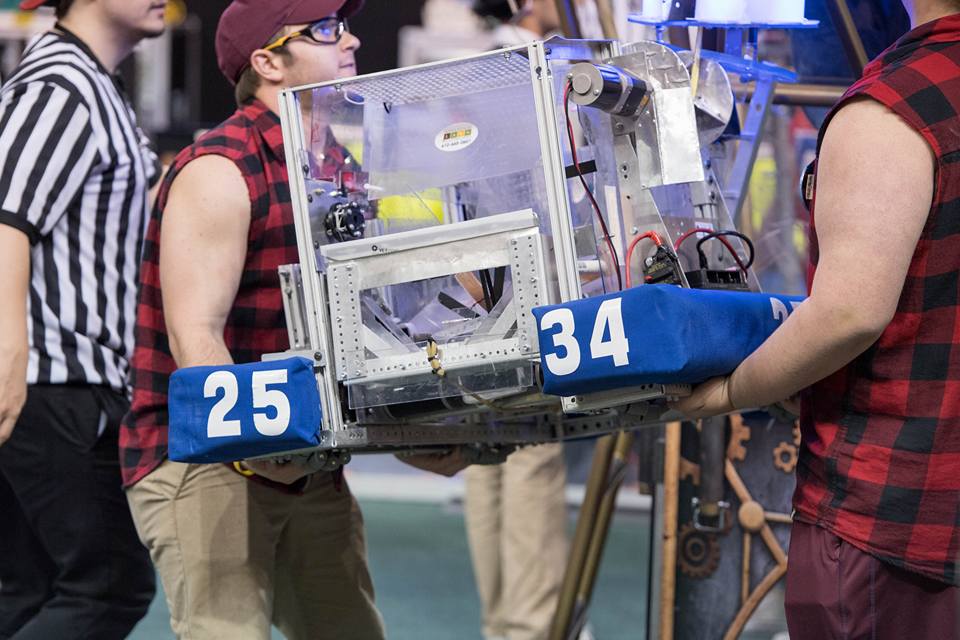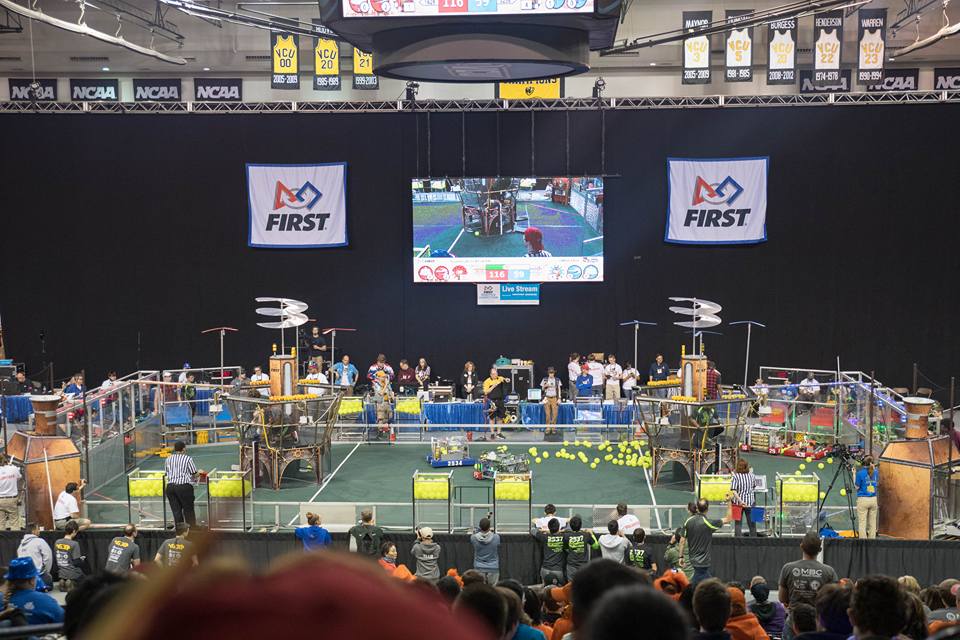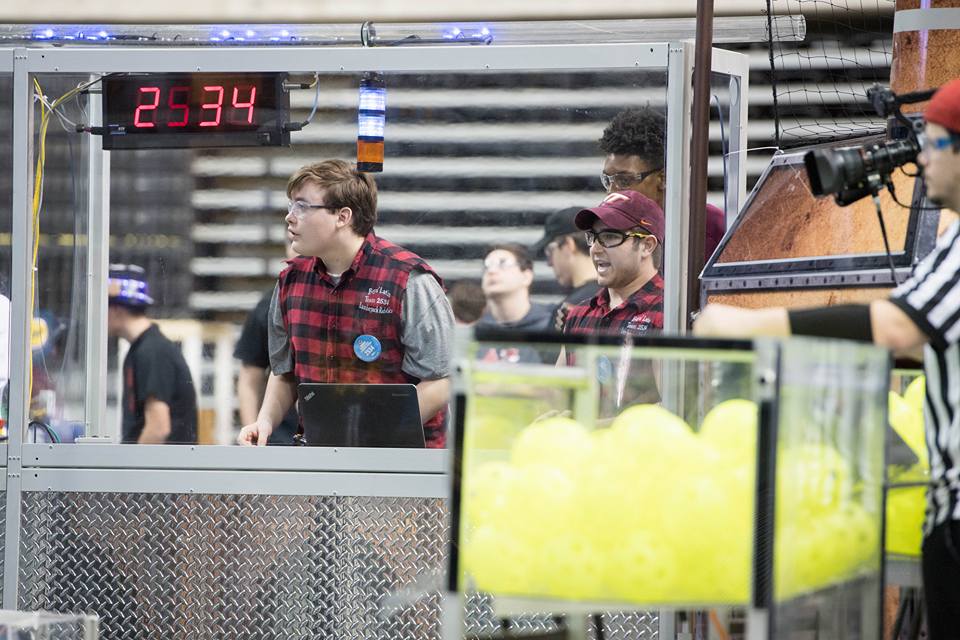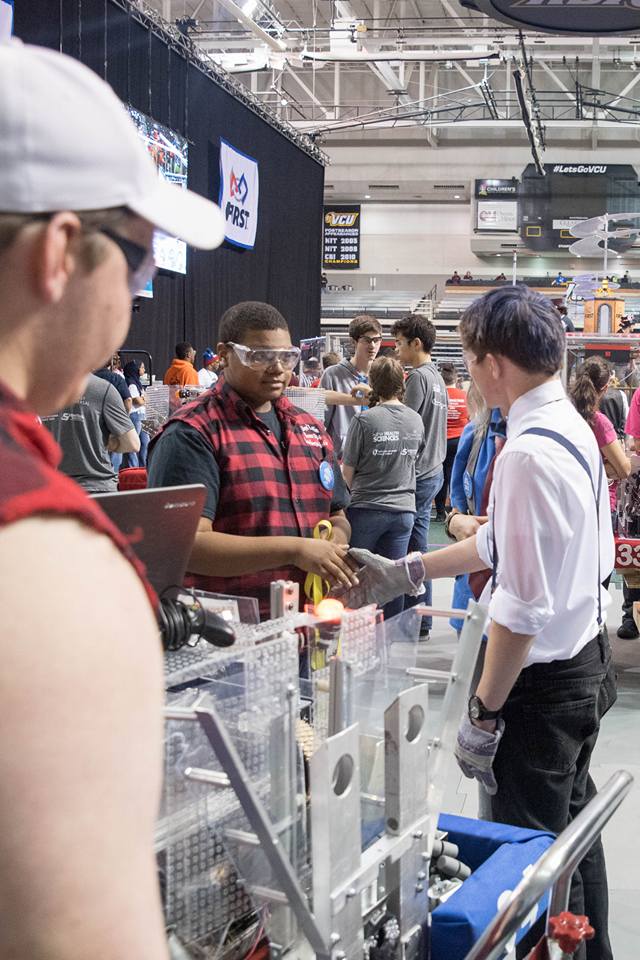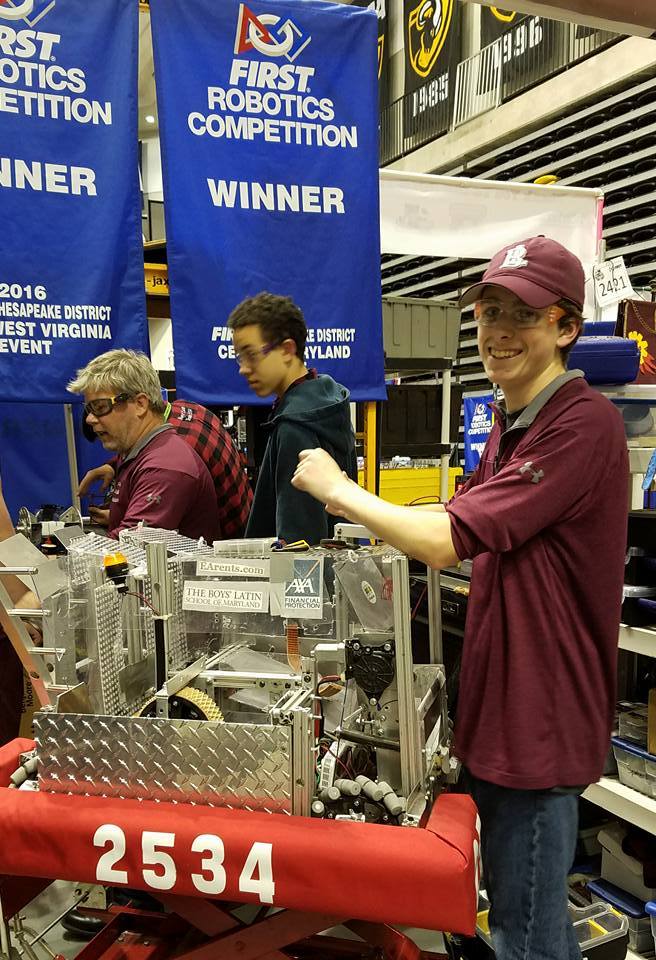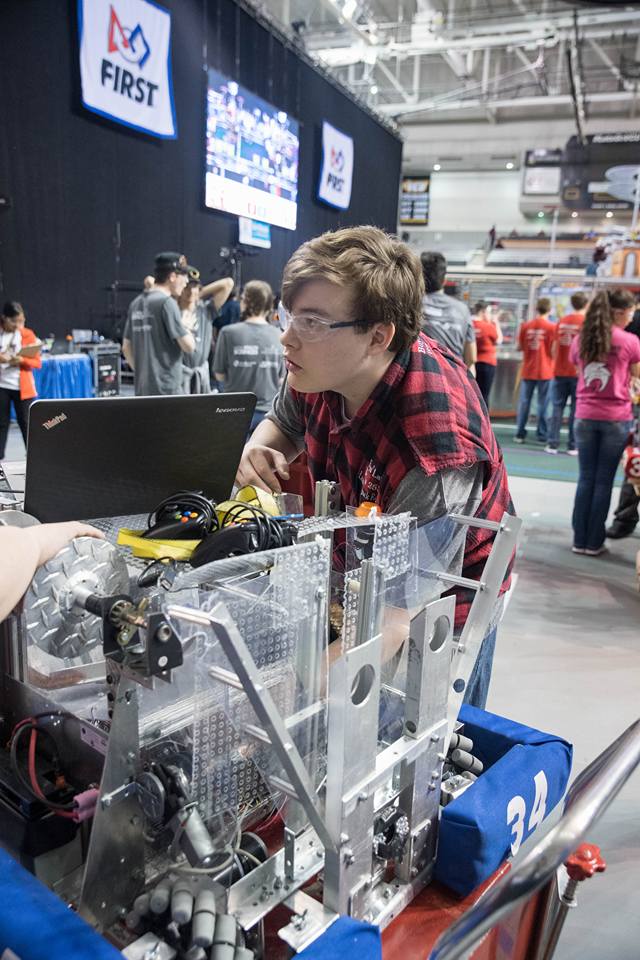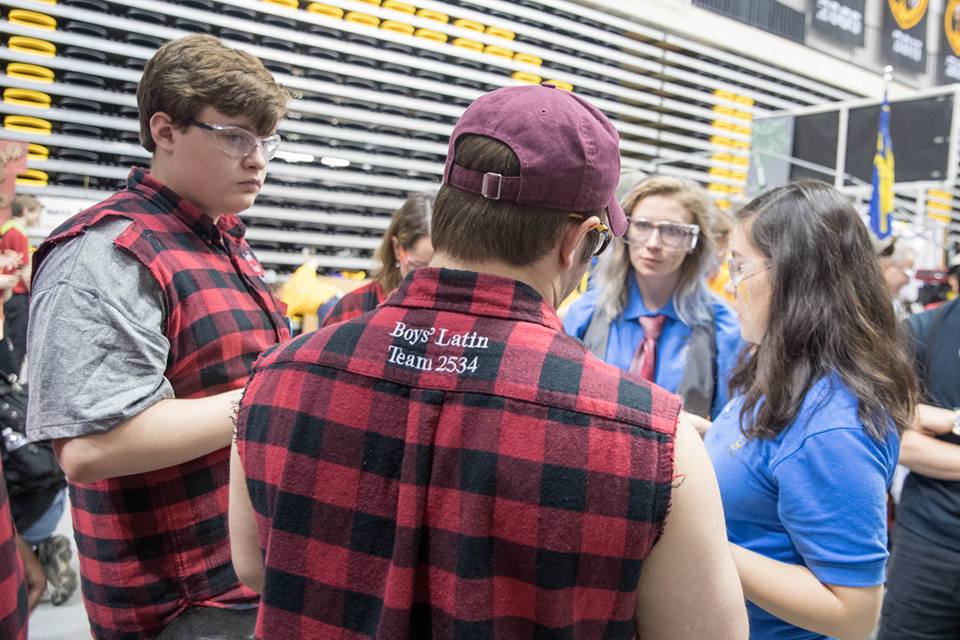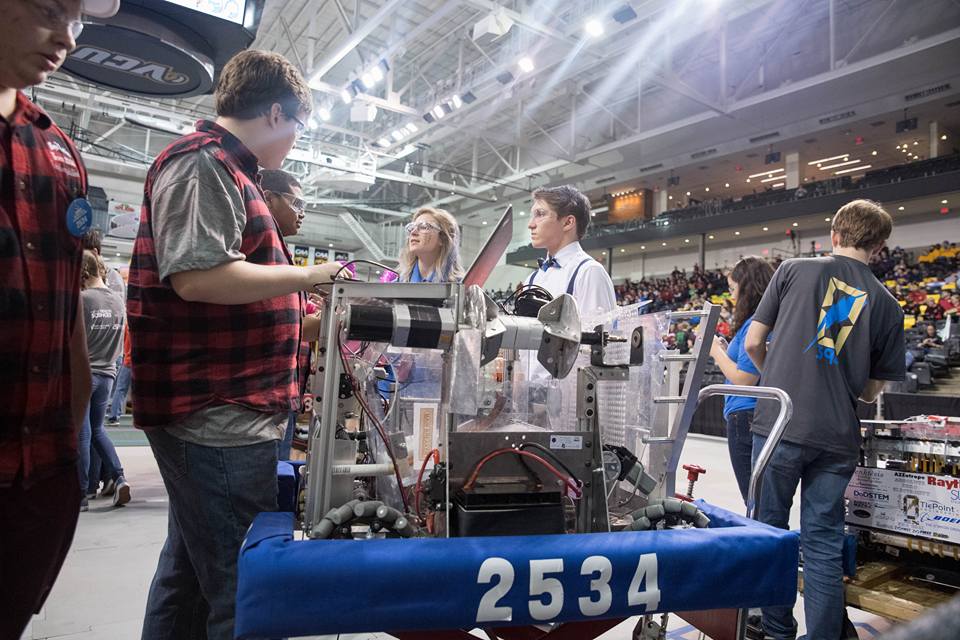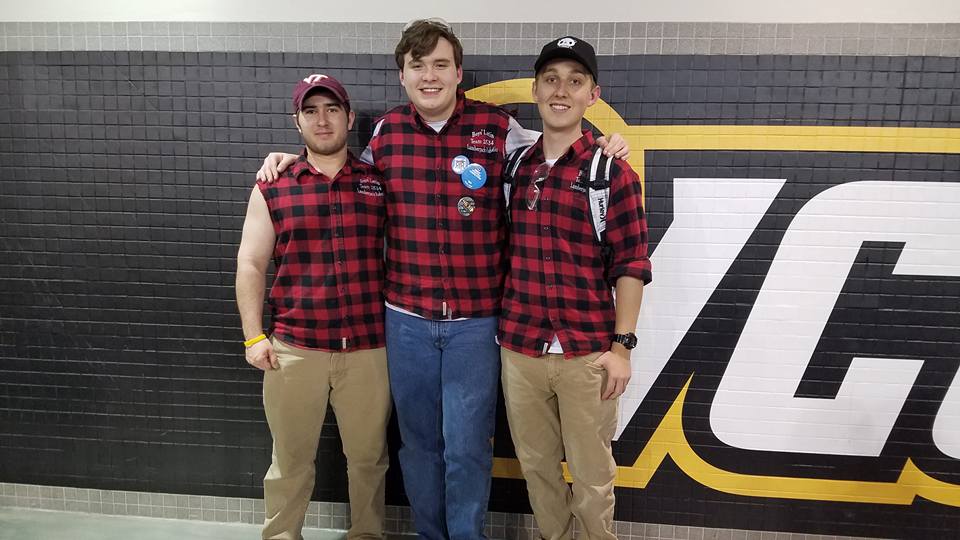 04/07/2017
Yesterday, our middle school chorus and a group of artists traveled to the Annual Middle School Fine Arts Festival at Gilman.
"Our boys' performance was outstanding," says Middle School Head Brandon Mollett. Congratulations to those young men for distinguishing themselves in the arts! Check out some of their masterpieces below.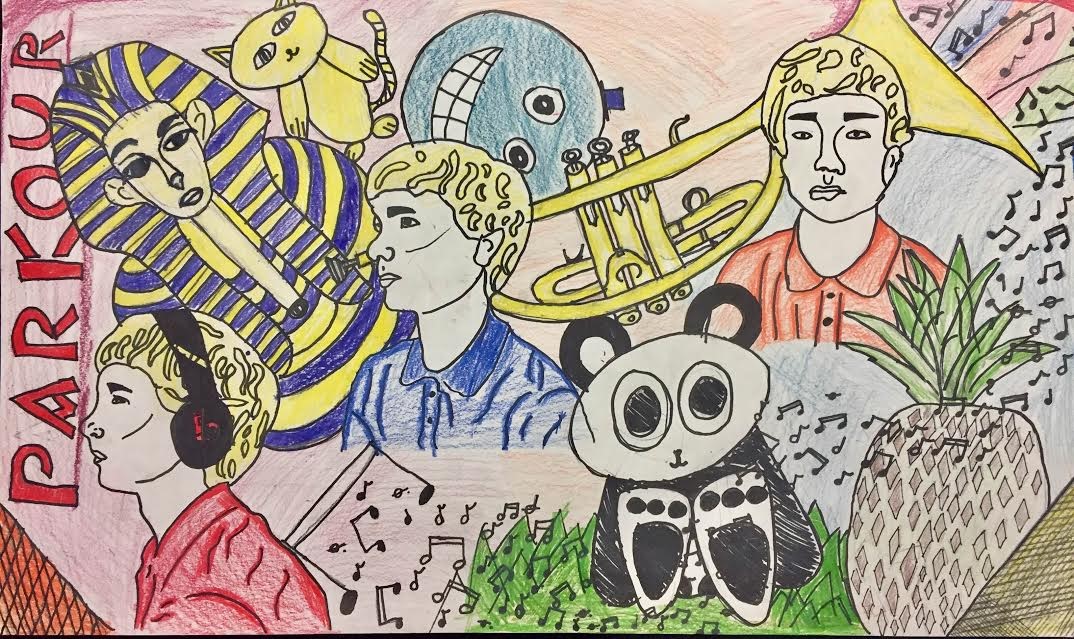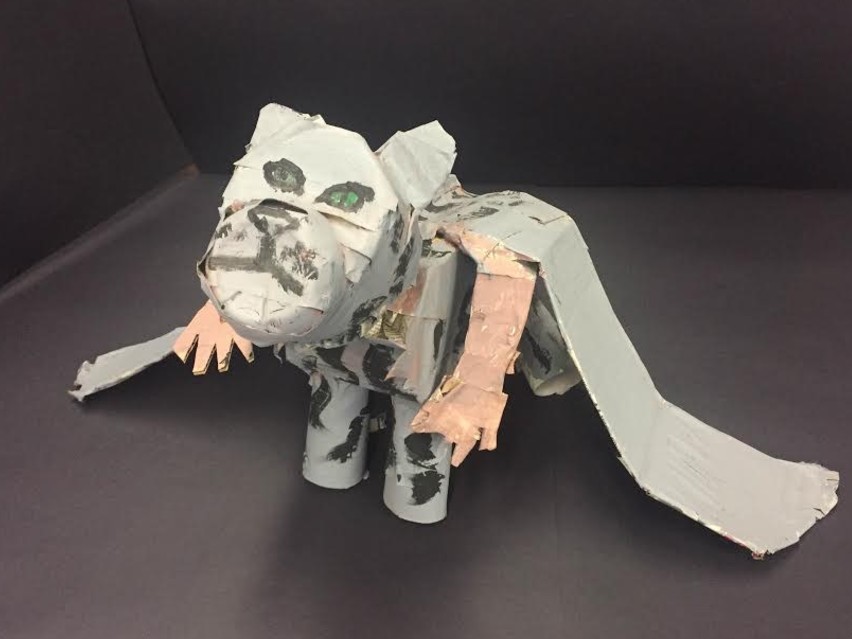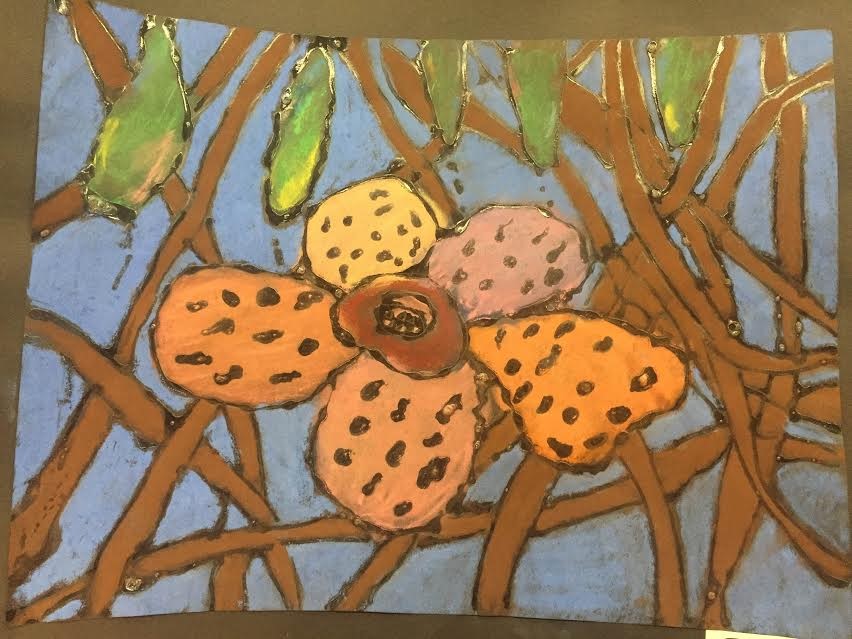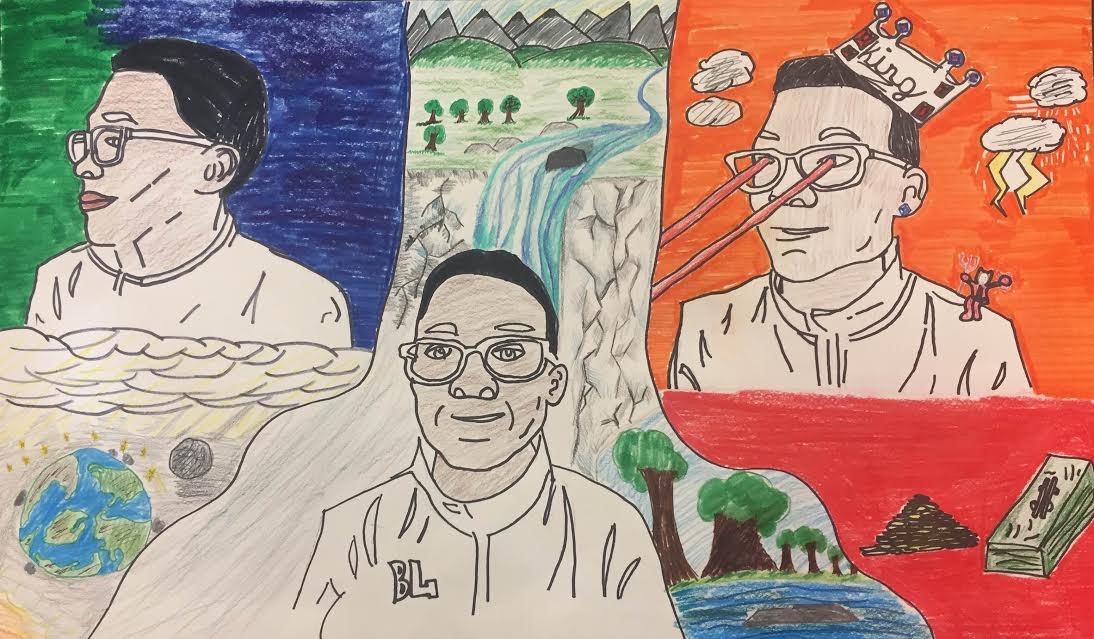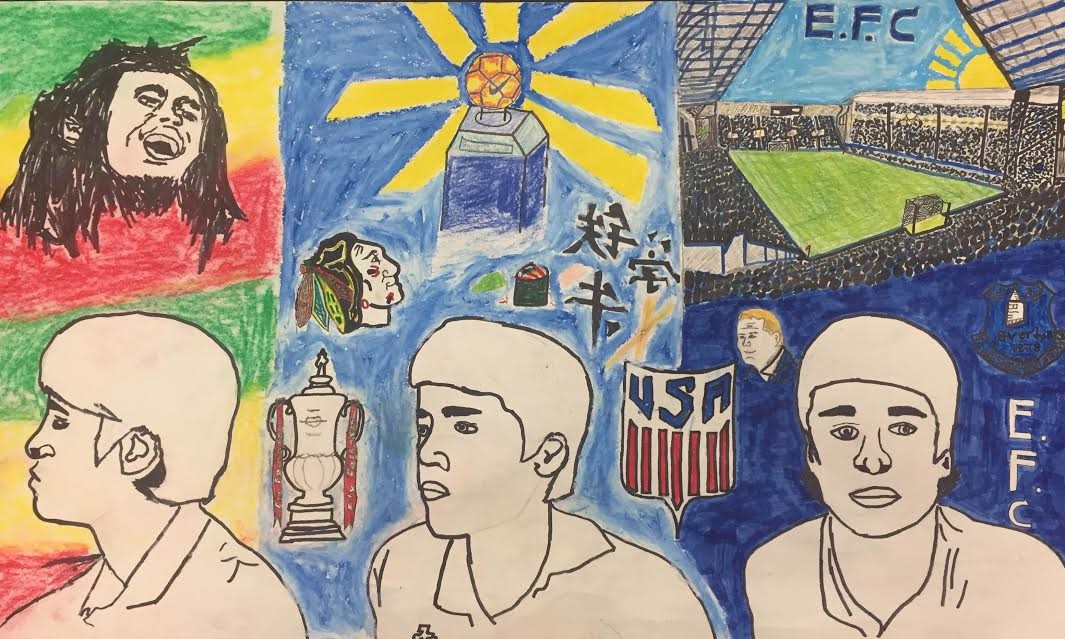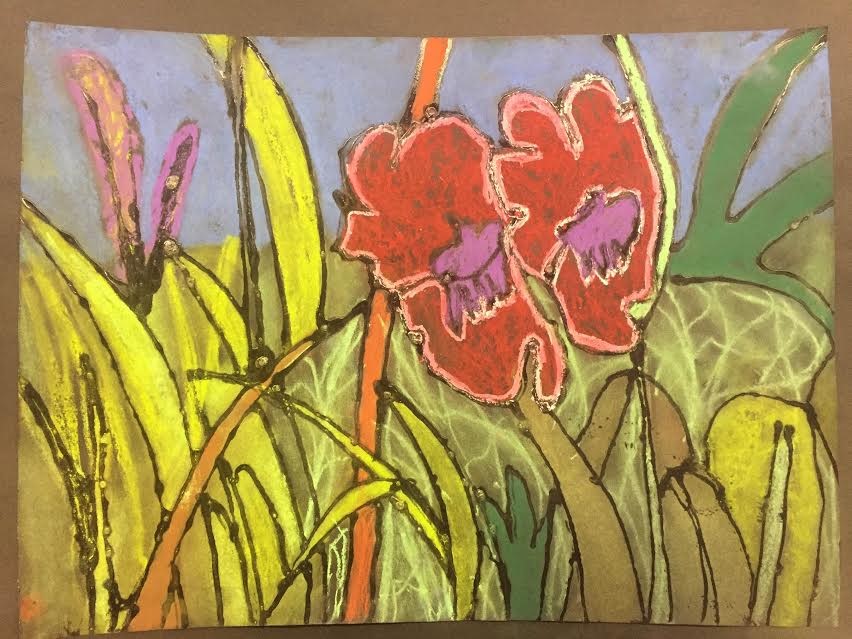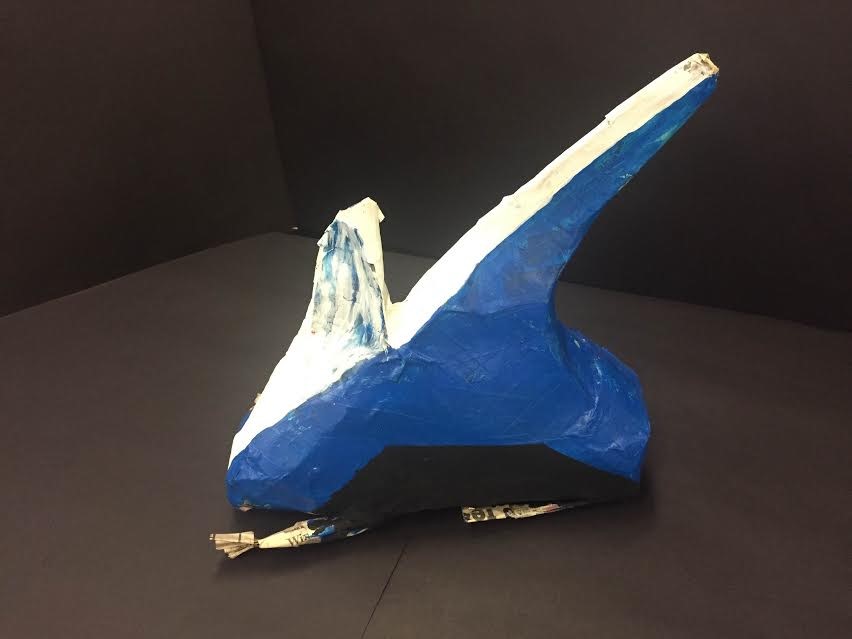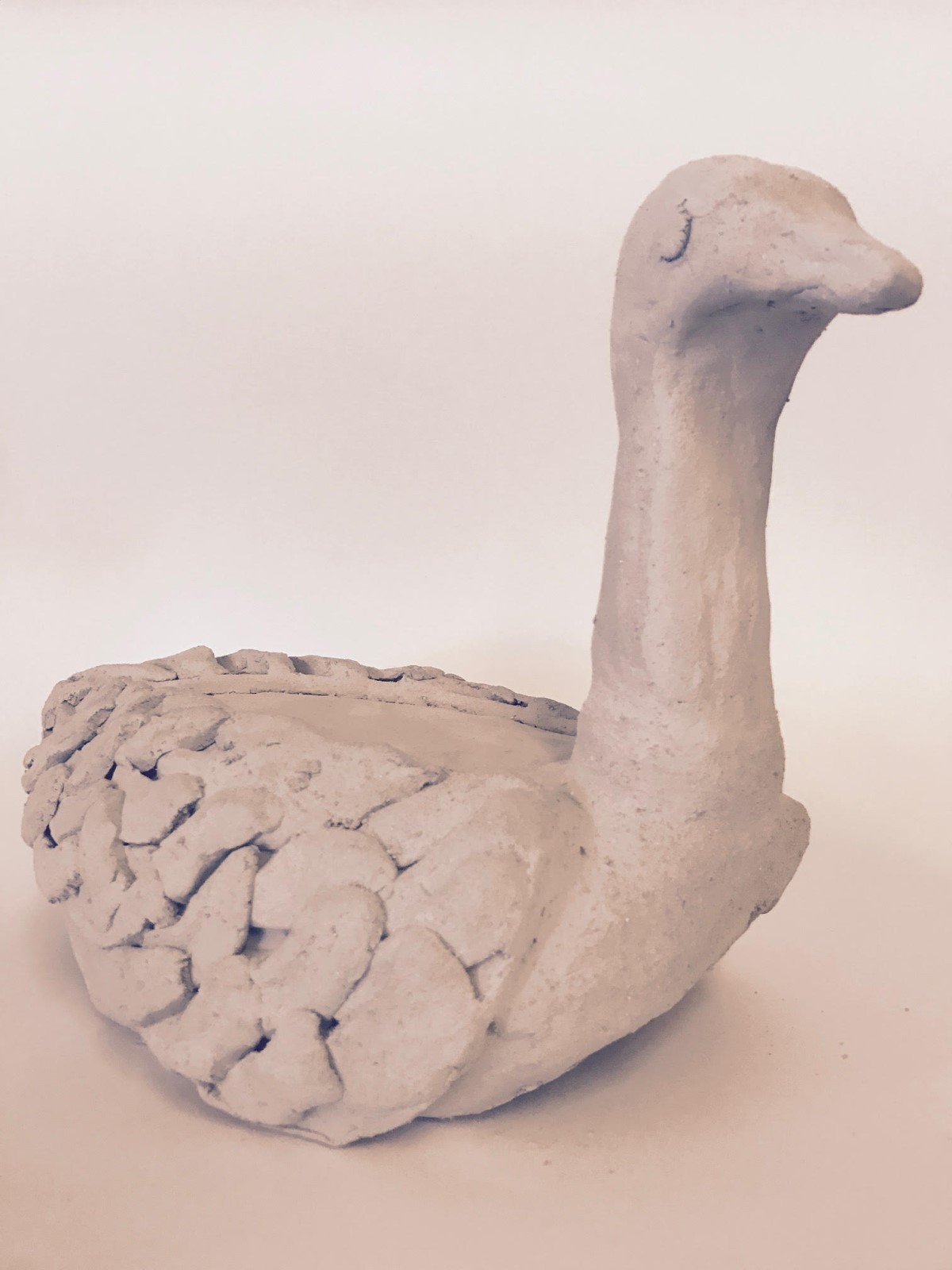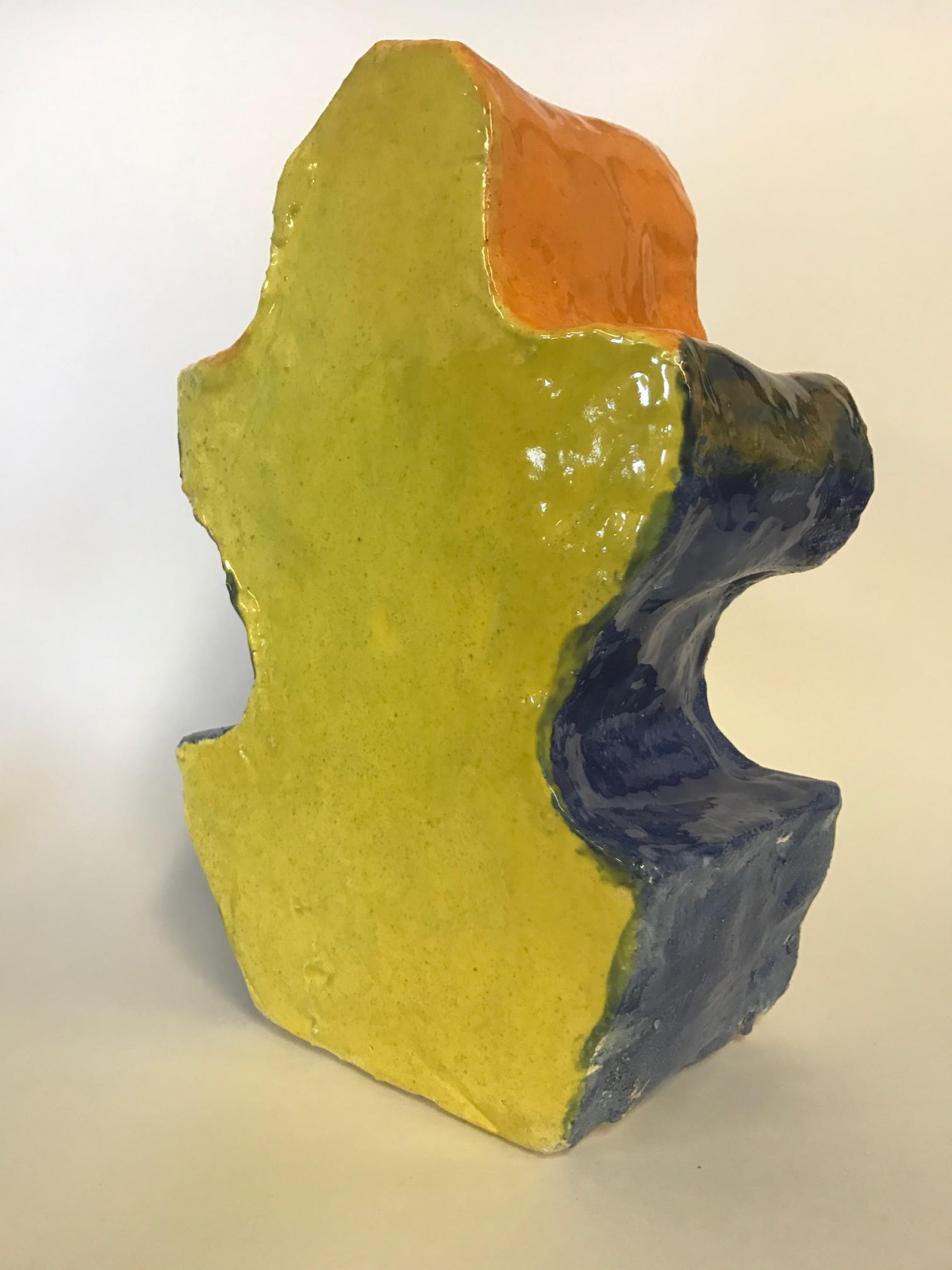 04/07/2017
For the third year in a row, Boys' Latin students participated in One Laker | One Love Day to celebrate the importance of healthy relationships. The annual all-day event aims to teach values beyond the classroom and to inspire our boys to seek true excellence in all that they do.
"We are excited to build on the success of the past two years and engage boys of all ages in meaningful discussions that highlight our commonalities and our differences," says Megan Kenney, school counselor and One Love Club advisor. "By offering developmentally appropriate activities that challenge each boy to act with courage, integrity and compassion, we hope to build stronger individuals and a stronger community."
Throughout the day, students and speakers addressed ways to build healthier relationships. The lower school focused on getting to know their classmates better; the middle school focused on self-awareness and self-expression; and the upper school students heard from Cometry, an organization that uses comedy, poetry and improvisation to show how students can better connect with one another while honoring what makes each person unique.
The One Laker | One Love event grew out of a student-led initiative and partnership with the One Love Foundation, which was created by Sharon Love, mother of Yeardley Love, the Baltimore native and University of Virginia student who tragically lost her life at the hands of her former boyfriend in 2010. BL was the first school in the nation to create a student club. Called the One Love Club, it aims to raise awareness about healthy relationships and the warning signs of relationship violence.
The school believes that these conversations should begin early and engages the entire K-12 community in One Laker | One Love Day. As a visual representation of the school's solidarity behind this mission, all students and faculty came together for a one-school aerial photograph mid-day before participating in small group activities and discussions.
One Laker | One Love Day will conclude with a varsity baseball game vs. Annapolis Area Christian School on Iglehart Field at 4 p.m. Both teams will show their support for the One Love Foundation by wearing blue armbands. Senior baseball player and One Love Club Member Mark Lopez will also say a few words about BL's continued work with the OneLove Foundation.
"One Laker | One Love Day is a special time for our community and represents the collective efforts of the Parents' Association, school administration, students and faculty," adds Kenney. "We consistently receive positive feedback on the day."